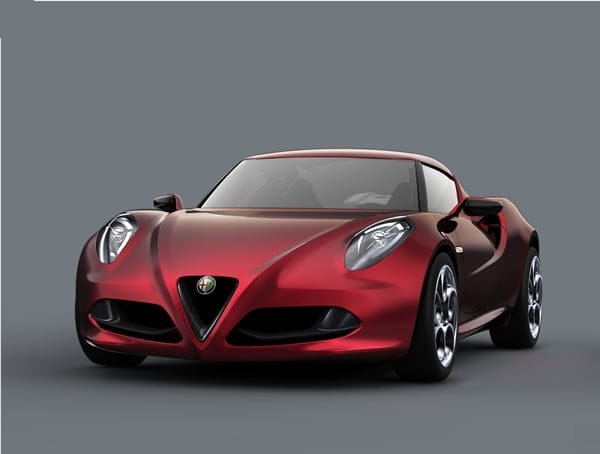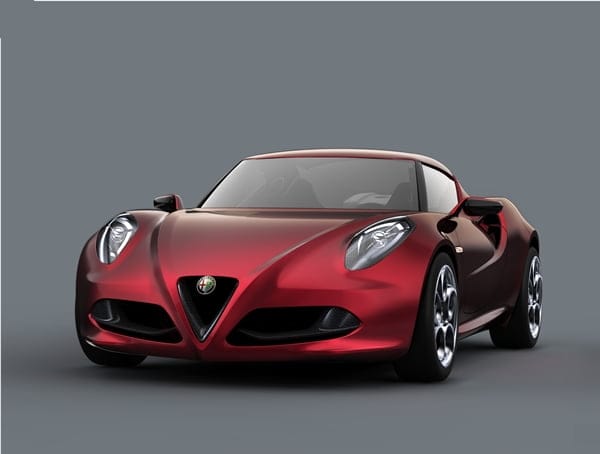 Alfa Romeo has launched the new Alfa Romeo 4C concept sports car at the 2011 Geneva International Motor Show, a car that simultaneously takes the legendary sports car maker back to its historic roots and produces a supercar designed for the 21st century.
The Alfa Romeo 4C meets all the core values that have made the Italian car maker a legend: performance, classic handling delivered by rear wheel drive, Italian style and technical excellence aimed at maximum driving pleasure in total safety. At the same time with the light weight construction and the advanced 1750 TBi engine ensures that the Alfa Romeo 4C not only delivers exceptional performance – 0-100 kmh in under five seconds and a 250 kmh top speed – it also offers fuel economy and emissions comparable to some economy cars, making it a perfect match for the environmental demands of the 21st century.
The new 4C concept presents the classic formula of the two-seater, rear-wheel drive coupé with its engine at the centre, a length of approximately 4 metres and a wheelbase of less than 2.4 metres: dimensions which serve both to emphasise the compact size of the car and to accentuate its agility. Distinguished by its graceful and clean external lines, the same principles are also applied to the inside, with the Concept's specific on-board design maintaining features and devices which directly reflect the car's sporting spirit.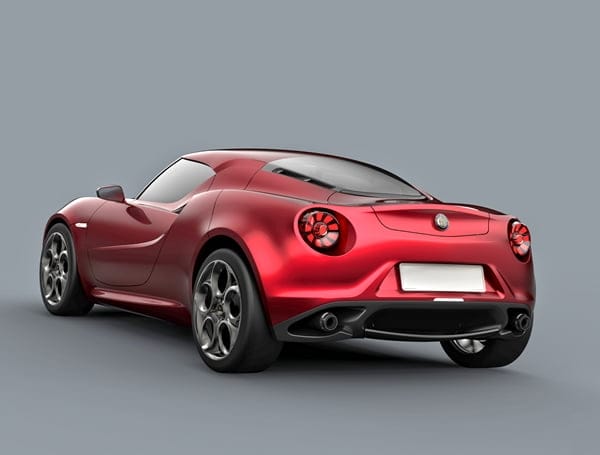 In the Alfa Romeo 4C Concept technology and materials derived from the 8C Competizione find a home – carbon, aluminium, rear-wheel drive – and technology derived from Alfa Romeo models currently on sale: the 1750 turbo petrol engine with direct injection, the "Alfa TCT" twin dry clutch transmission and the Alfa DNA dynamic control selector.
Quite simply, this vehicle screams Alfa. Its sports car soul creates a unique driving sensation, both on the road and when racing, where its velocity and transverse acceleration become even more demanding.