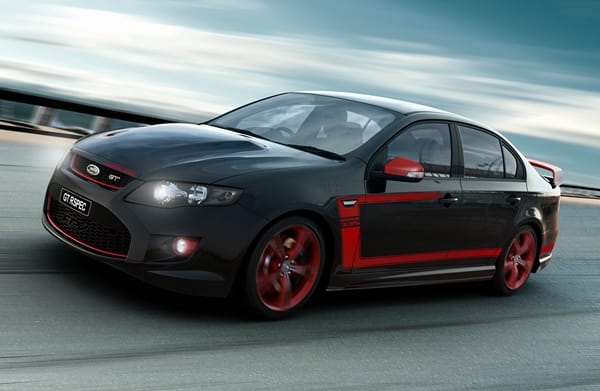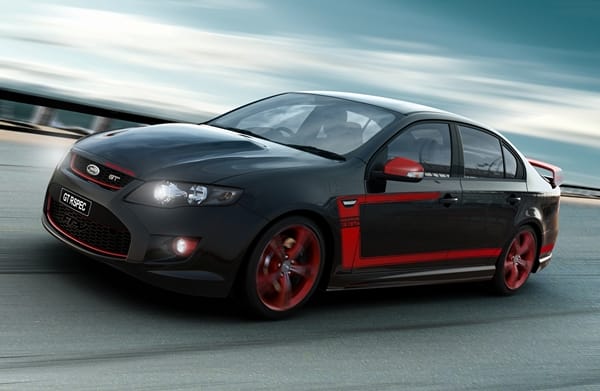 Ford Performance Vehicles (FPV) confirms the GT RSPEC Limited Edition on stand at this year's show.
Touted as the most hard-core and advanced GT ever at its launch, the GT RSPEC Limited Edition Series, code-named Panther, will be a certain show-stopper with the Australian public when it makes an appearance at the Sydney Convention and Exhibition Centre in October.
Its distinctive looks, inspired by the legendary 1969 and modern-day Boss Mustang, are sure to impress with the GT RSPEC sporting a C-stripe decal and unique accent package.
"Over the years, Ford Performance Vehicles continually wows visitors to the Motor Show with its impressively engineered vehicles, including the stealth all-black GT Concept unveiled at last year's
Show," said Russ Tyrie, Show Director.
"We are confident it will do so again this year in Sydney, with the GT RSPEC already receiving rave reviews and impressing industry experts.
"In fact as we understand it, the feedback received from fans and show-goers on the GT Black Concept was all considered in the development and in the planning of the GT RSPEC."
FPV's newest model was inspired by a desire to maximise the amazing performance of its legendary 335kW 5.0Lt supercharged V8 engine by enhancing the chassis' capabilities, to create the ultimate driving package for enthusiasts.
The GT RSPEC also features a significantly recalibrated suspension package, new wider 9inch rear wheels with 275/35 R19 Dunlop Sports Maxx tyres and Launch Control.
The addition of Launch Control on both the manual and automatic transmissions provides drivers with a more consistent performance when accelerating from rest, reducing the amount of wheel slip by tailoring torque delivery to ensure launch performance is optimised.
With a production run of just 350 units, motoring enthusiasts should definitely make tracks to Sydney to see for themselves this street-legal and track-ready vehicle, built for Australians by Australians.
The 2012 Australian International Motor Show will be held at the Sydney Convention & Exhibition Centre, Darling Harbour from October 19-28, 2012.
For further information about the Show and to purchase early bird tickets, visit www.motorshow.com.au, which is also compatible with all android and Apple mobile devices.