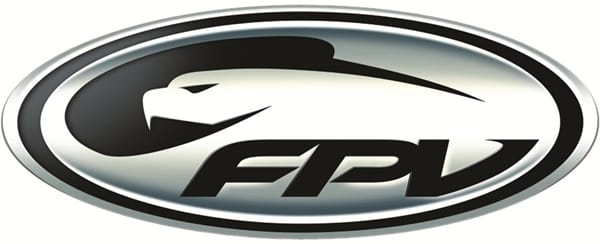 For those GT diehards this may just be the car for you. Later in 2014 Ford will release the GT F Sedan (500 in Aus and 50 in NZ) and the FPV ute (120).
The GT F will boast the superior handling capabilities of the acclaimed GT RSPEC, featuring the same significantly recalibrated suspension package, to deliver racetrack-inspired handling, and better traction.
Wide 9-inch rear wheels with 275/35 R19 Dunlop Sports Maxx tyres will also enhance cornering grip and acceleration from standstill, while an automatically enabled launch control feature will tailor torque delivery to ensure launch performance is optimised and drive quality uncompromised on typical road surfaces. The FPV GT option of Brembo 6-piston front and 4 piston rear brakes will be standard on the GT F.
Visually the GT F that can trace some of its visual cues to past Australian Ford GTs. The team has developed a 'stealth' stripe design package that is evocative of the blacked-out highlights from Ford muscle cars of the 70s complimented by distinctive GT F badging. The GT F will be available in five colour variants from the Ford palette, Winter White, Kinetic (blue), Silhouette (black), Octane (orange) and Smoke (dark grey).
The GT F will feature standard matte black stripes across all colours, plus a performance white option on Kinetic only and metallic gold available on Silhouette. Silver stripe options will be available on Smoke and Silhouette.
The interior ambience has been updated to emphasis richer, darker tones and more lustrous finishes appropriate for the GT F.
A high series audio and centre console, usually a premium offering of the GT E, has been included as has a new gear knob cover and dash spear while a GT F-branded build number complete the interior changes.
The new look Pursuit Ute will feature the design cues of the GT F including the unique stripe package. The Pursuit Ute will feature a GT front bar, F6 sideskirts and GT wheels and will be available in the same colour palette and stripe package options as the GT F.
As per the previous Pursuit Ute, launched alongside the GT RSPEC, the newest Pursuit will continue to carry the standard features of the GS Ute with a number of additional extras, creating exceptional value for money for customers.