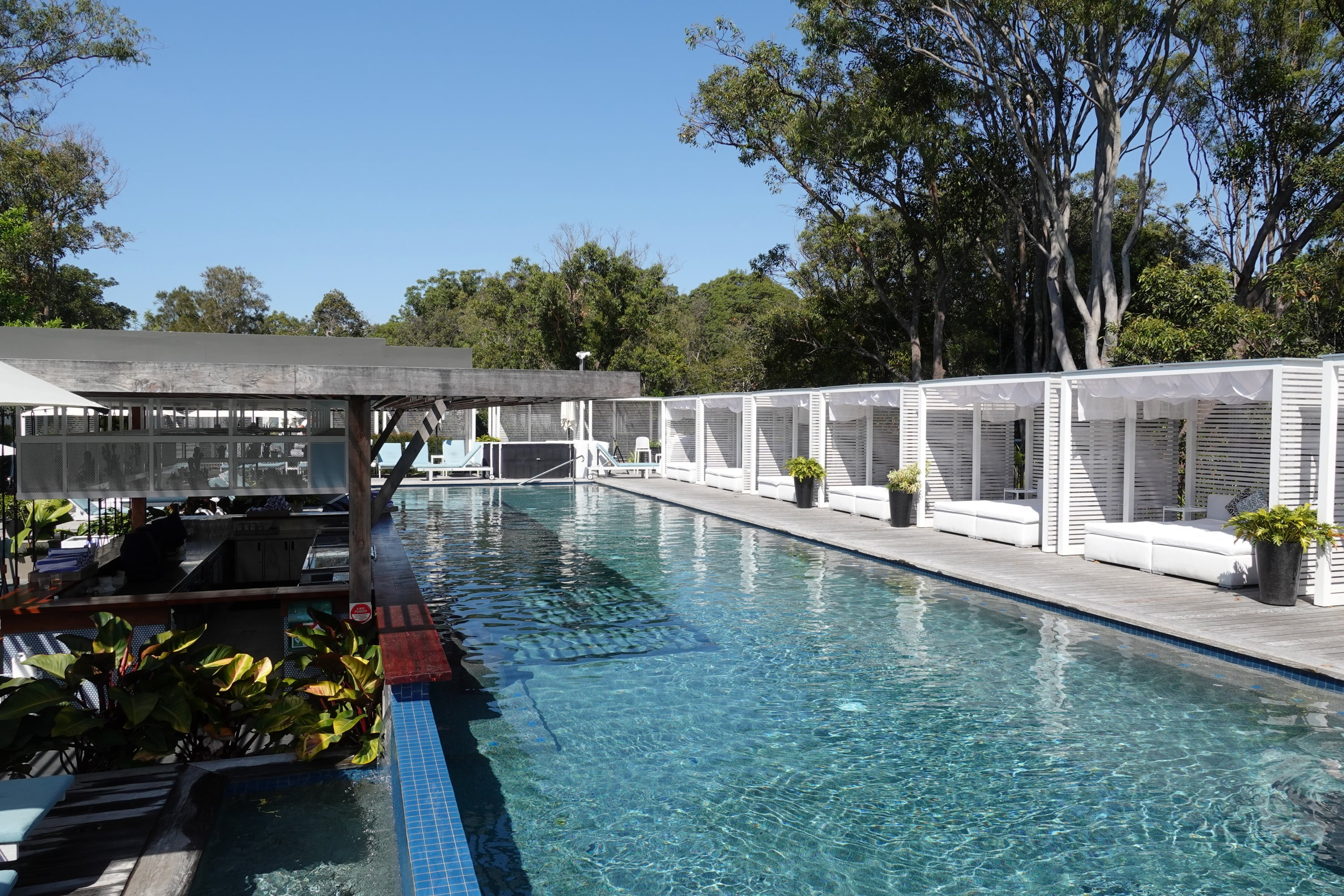 After the torrential rain the day and night before (in Part Two of our story) we got off to a relaxed start as the owner of Lighthouse View had provided some early refreshments. By this stage of the trip, the immaculately packed boot was by now starting to lose shape as always happens when touring. Things get thrown in and thankfully there is plenty of room back there in the Subaru Outback.
Before we headed out we visited the Big Banana. This, many years ago, was a worthwhile visit as it had a working banana farm that you could take the kids on a tour through. Now unfortunately it's reduced to the obligatory photos and move on.
Brunch at Woolgoolga
Our first stop wasn't far away, in fact about 20 minutes north at the seaside village of Woolgoolga. Known for its Guru Nanak Sikh Gurdwara / Temple.
The reason we stopped here is because there is an awesome café there, one we have stopped at many times over the years, by the name of Bluebottles Brasserie.
This is opposite the beach park and offers the most delightful brunch menu as well as excellent and super friendly staff. The young lady we had serve us, Paris, was so helpful that she amended the order for us so we could sample a number of dishes.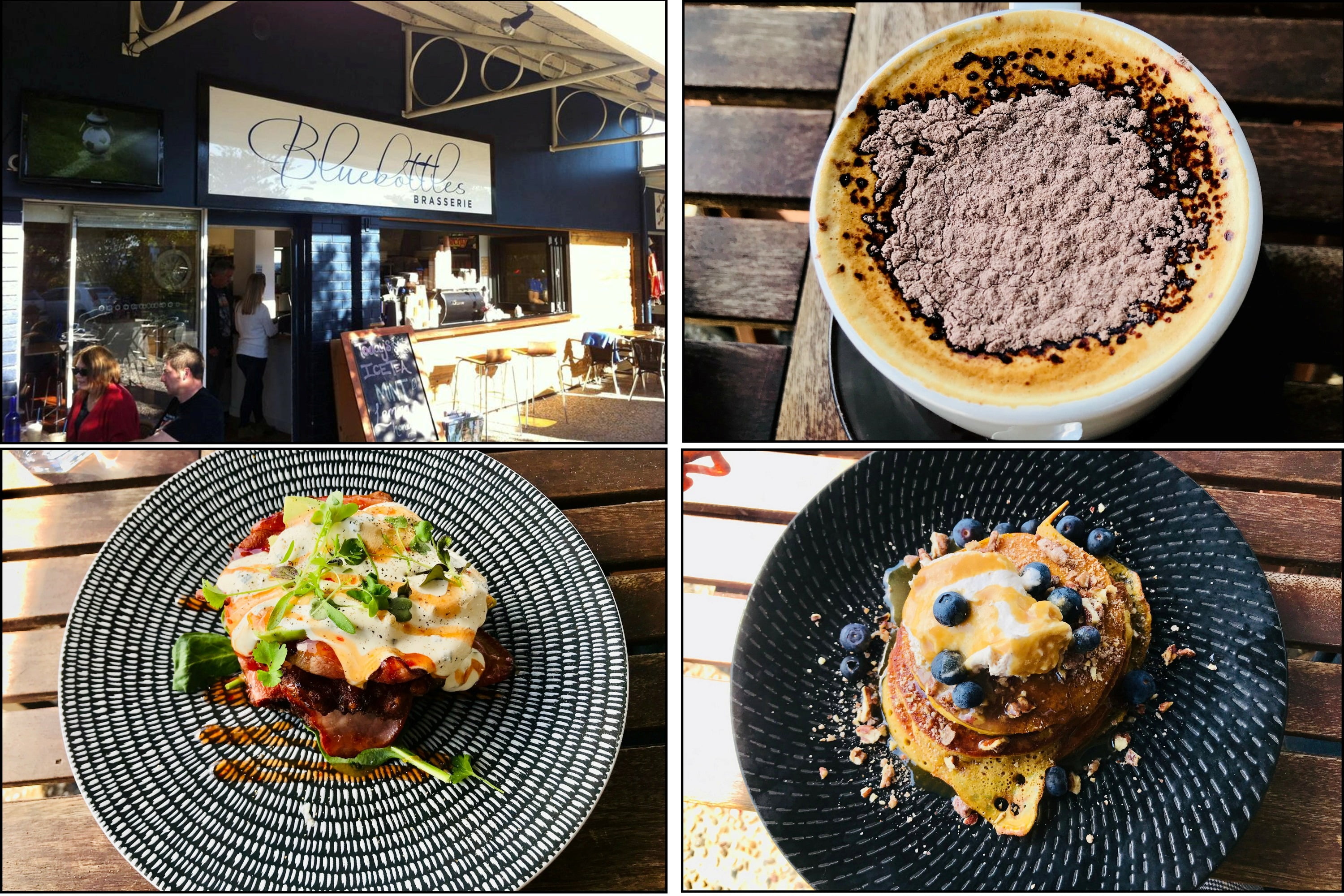 Amongst the delights were a stack of pumpkin pancakes that were perfectly cooked and the best, repeat, best corn fritters we have ever had. That's saying something because my Nana made awesome corn fritters but I'm afraid she has been pipped.
They also have a shop around the corner with culinary delights such as take home gourmet treats, fresh deli goods, home-style take away meals that just need to be warmed in the oven and fresh locally-grown produce – all from their new store. Think farm-fresh cage-free eggs, locally baked gluten-free sour dough breads, freshly picked produce from local farmers and delicious jams, relishes and salsas all made in-house… yum!
After being suitably refreshed and fed, with a morning mocha and coffee made from a locally sourced boutique producer "Botero" under the belt, we set off towards Byron Bay. The day presented better weather and we were looking forward to the resort facilities that night.
On the way out of Woolgoolga we noticed at the local RSL a wall memorial to our fallen soldiers. Such a visual display is a great reminder of those who have served before and sacrificed.
The road to Ballina
There are roadworks pretty much all the way from Woolgoolga to Ballina, the last part of the dual carriageway from Sydney to Brisbane.  For the most part it wasn't intrusive, apart from long stretches of 80km/h zones. Luckily the Subaru Outback happily cruised along and soaked up the bumps. It was a mixed weather day, pockets of sunshine, pockets of rain and very overcast. Thankfully the auto wipers and headlights meant we could forget about those little details and just enjoy the drive.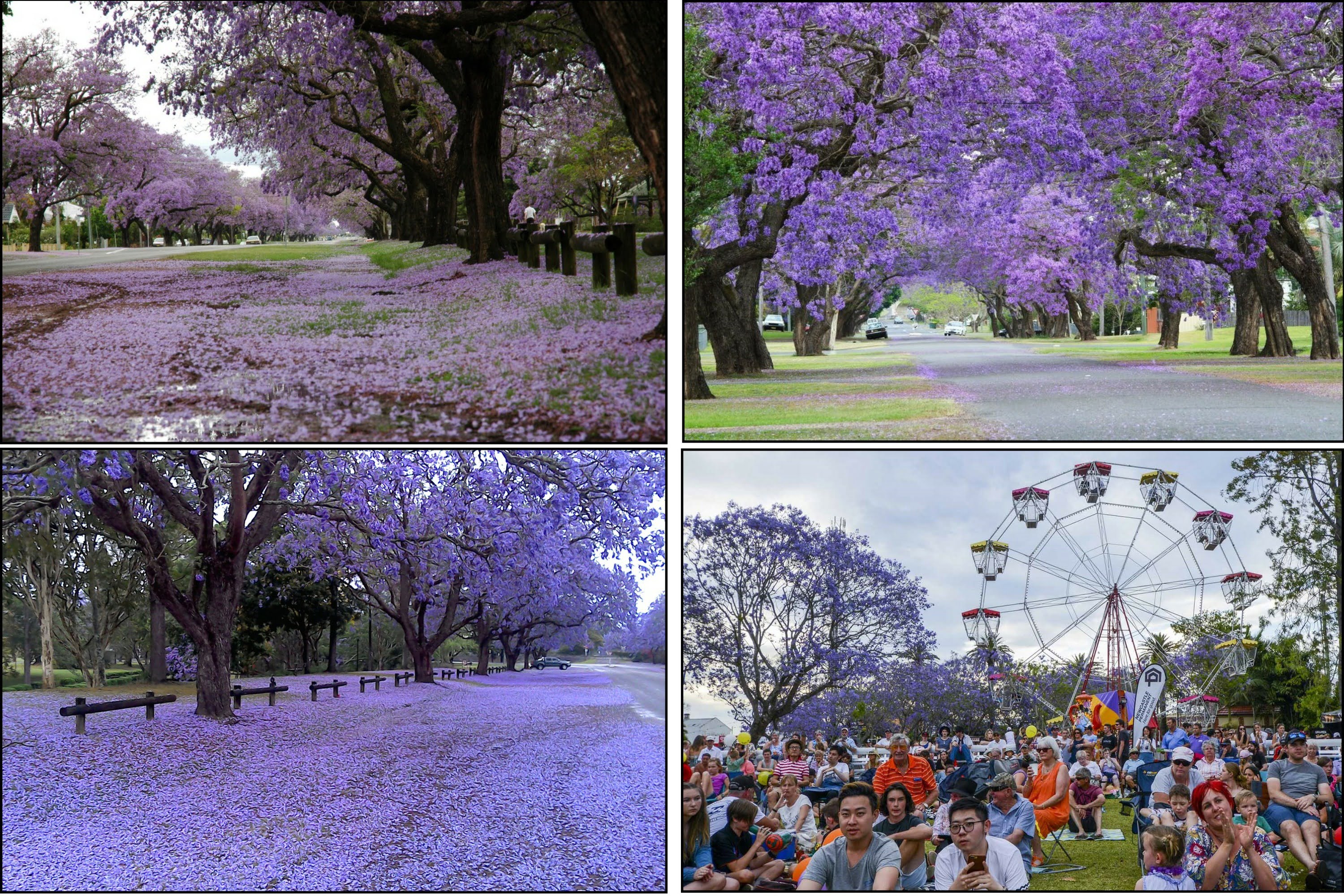 By the time we got to Grafton, the Jacaranda capital of Australia, we were ready for a break. Olivers, a chain of fresh food roadside stops, has spread and offers a healthier alternative to the usual fare of fast food takeaways. If you are travelling through Grafton they have a Jacaranda Festival there each year in late October.
I have always enjoyed the trip between Grafton and Ballina and spent a number of weeks in the area in Uni cutting cane as prac work.
The road provides a uniquely Australian blend of countryside. Around the Woodburn/Broadwater area on one side of the road is the Richmond River and on the other is paddocks of sugar cane that literally come right to the road side. It's stunning.
The problem is that when the dual lane by-pass completes, the trip will be infinitely safer, as this stretch has a horror history, but the delight of the trip will be lost.
That is what this drive is about. Finding the little places off the main road that provide enrichment. Along the way are a number of spots like Wooli, Yamba, Iluka and Evans Head, all sleepy seaside villages that swell over summer and any one of them worth the drive.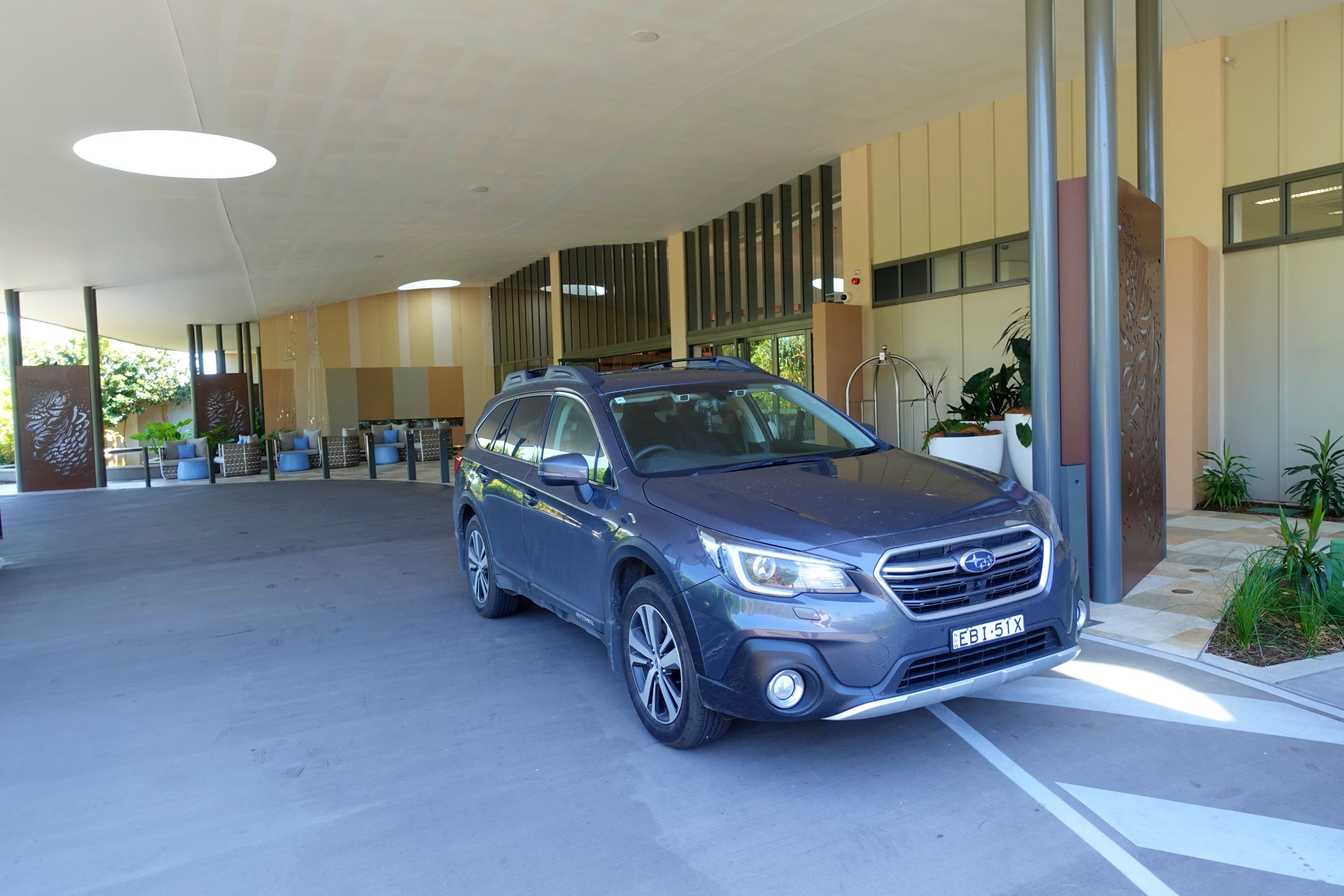 Finally we arrive at Byron Bay
We arrived at Elements at Byron around mid-afternoon, checked into our bungalow and headed into Byron Bay for a late lunch and a drink at the Beach Hotel overlooking the beach. Perfect location, great local brews but unfortunately average food. What I liked though was that it served a number of locally brewed ales on tap. We sampled the Pale Ale from StoneandWood Brewery. Delicious and refreshing.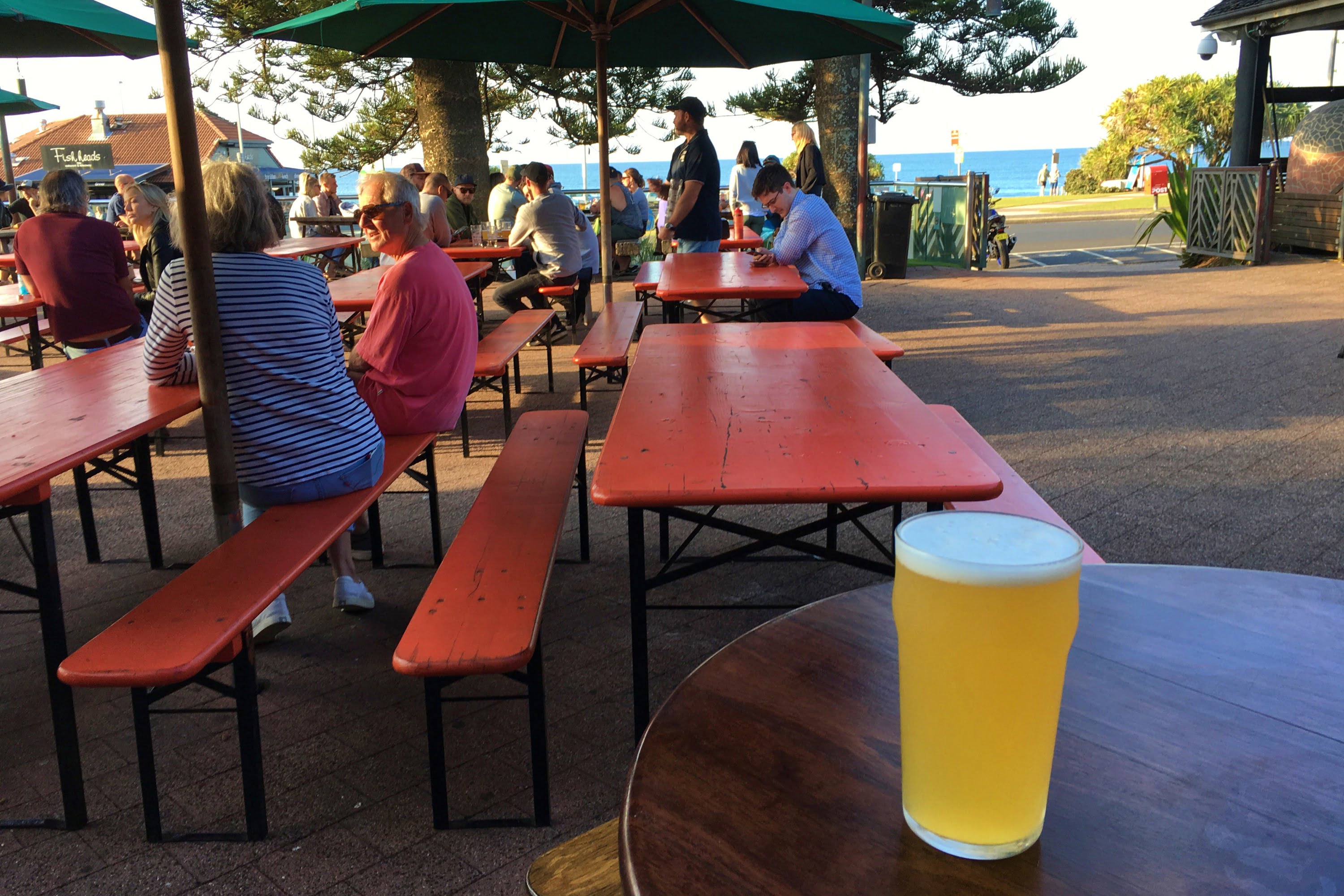 Byron Bay has changed over the years. For one thing the traffic is chaotic getting in and out of the main section.
The other is that the very fabric of what made Byron Bay so appealing is the very thing that is destroying it. It's being eaten alive by its own reputation.
In the past, the bohemian atmosphere was at the core of the community. It was the very fabric that made Byron appealing. Now it's a thin veneer. Yes it looks similar, has the appearance of a relaxed seaside village, but scratch the surface and it all disappears and in its place is a shell, trying to be what it once was. It is commercialised kitsch.
That's not to say it doesn't have a lot to offer and we will explore those in the next part of our story.
Dinner was some nibbles poolside at Elements, a nightcap at the child free poolside with a swim up bar and private cabanas, then back to the villa to soak in the quiet.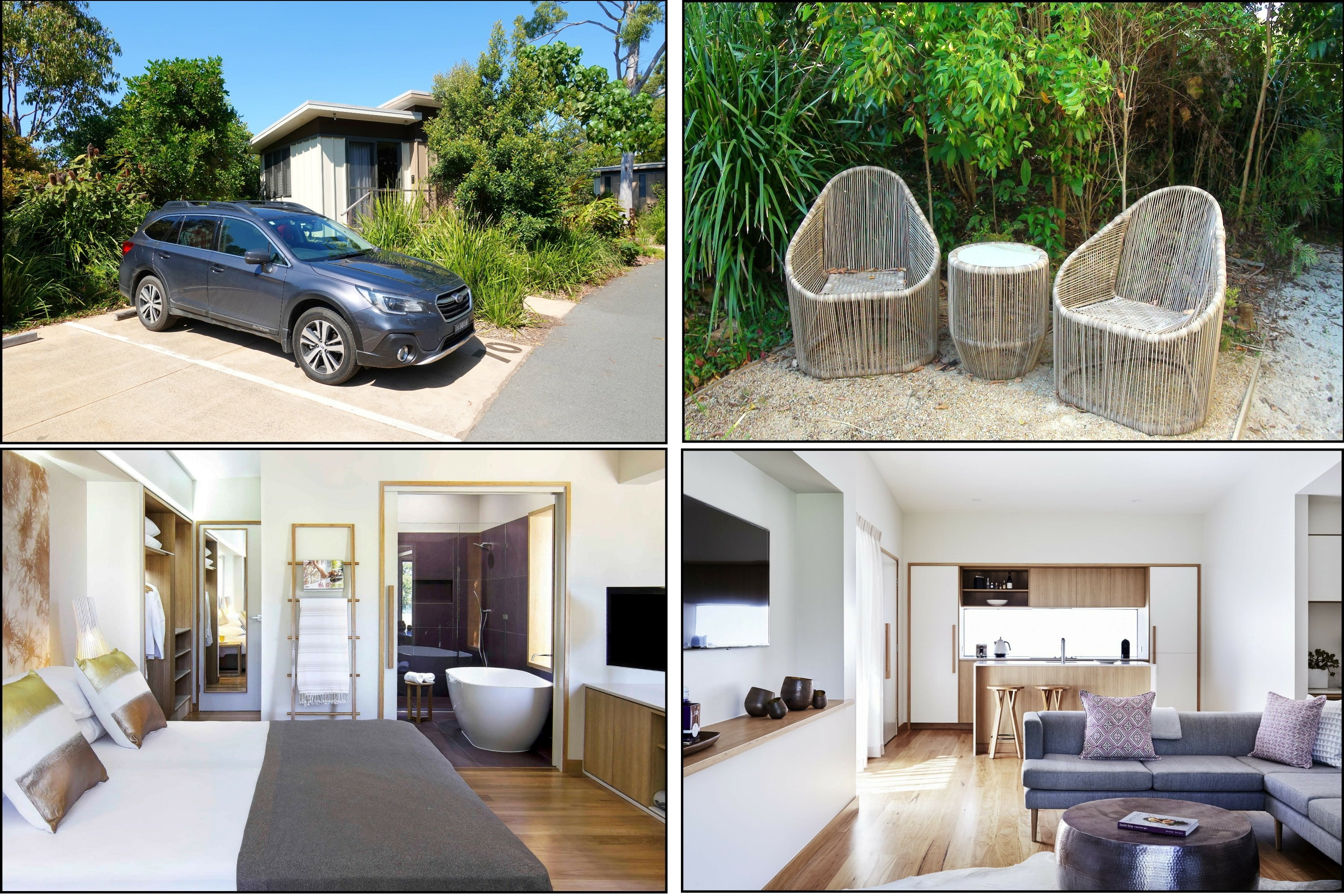 Elements in Byron is set on  50 acres with almost two kilometres of absolute beach frontage on Belongi Beach a few kilometres north of the main part of town. It offers a range of activities such as morning yoga on a grassy knoll overlooking the beach, horse riding, day spa facilities, a stunning resort lagoon pool with smaller rear pool with hanging baskets for couples as well as the aforementioned adults pool, that offers a kid free environment, swim up bar and cabanas.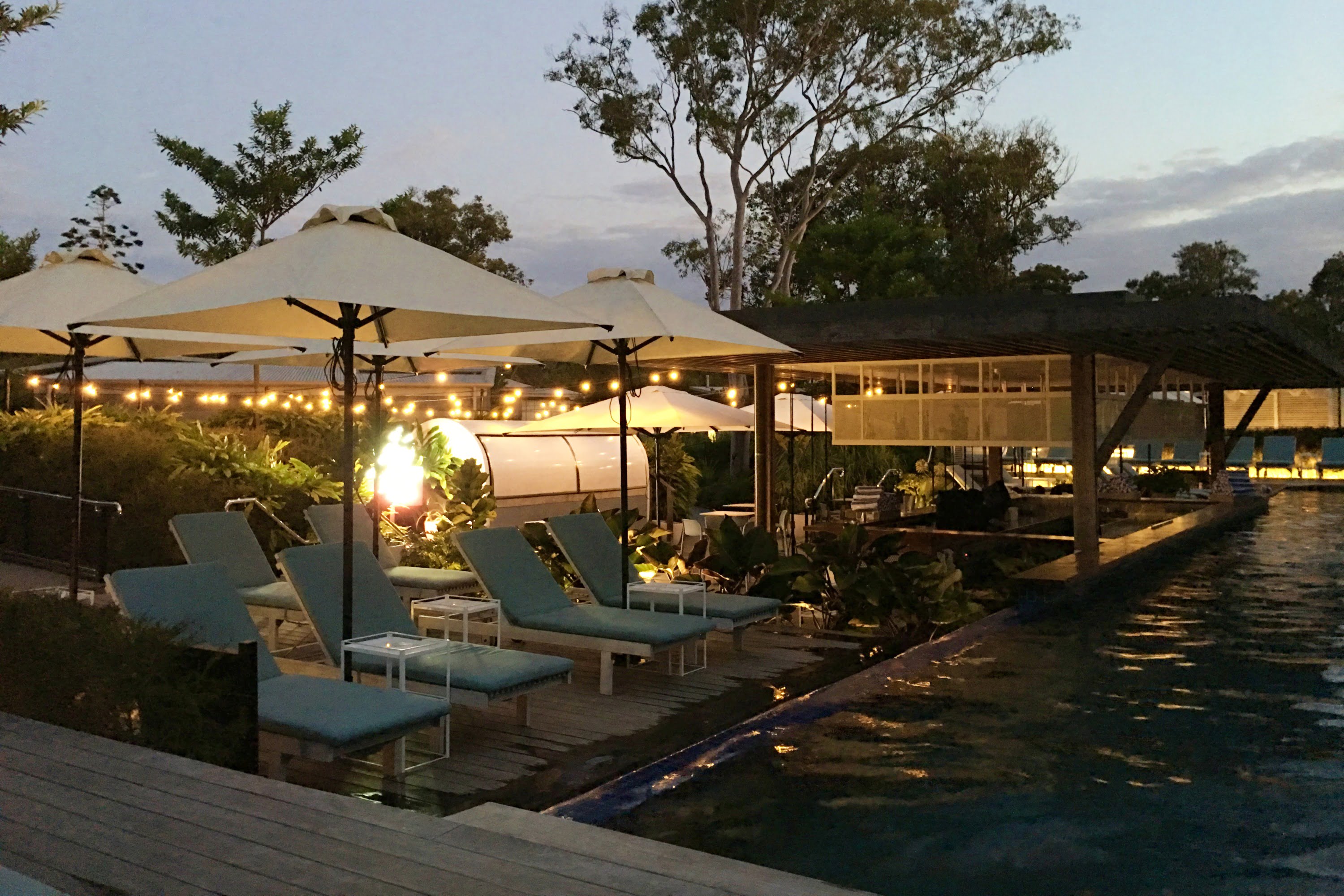 You just have to love any resort with a swim up bar!
It's a perfect place to base yourself to explore the town. This is in store for us in Part four of our Drive into Spring with Subaru Series.
Subaru #OneLittleMoment
Subaru's social movement, #OneLittleMoment, aims to bring Australians closer, to reconnect and enjoy the magic of living in the moment. It encourages Australians to recognise, and share, the joy of their everyday moments.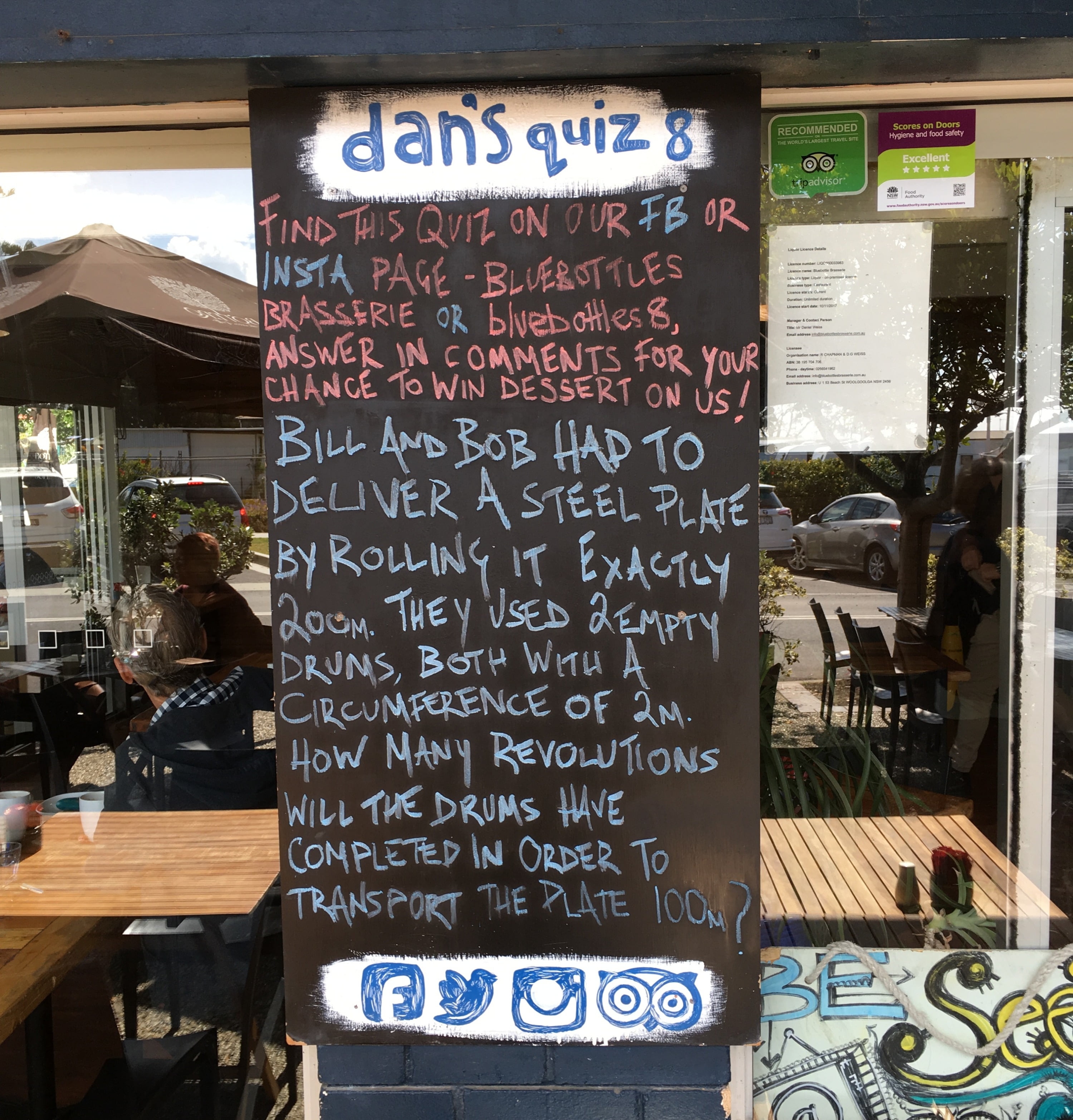 Our #OneLittleMoment from Part Three of our trip was the surprise riddle at brunch at Bluebottles Brasserie. It provided a mental challenge while we waited for our food and perfectly suited the charm of the café. This combined with a superb meal made the perfect start to the day. These are the little moment's that make days special.