So we left off in Part Three of our Drive into Spring with Subaru having a nightcap in the swim up bar at Elements of Byron.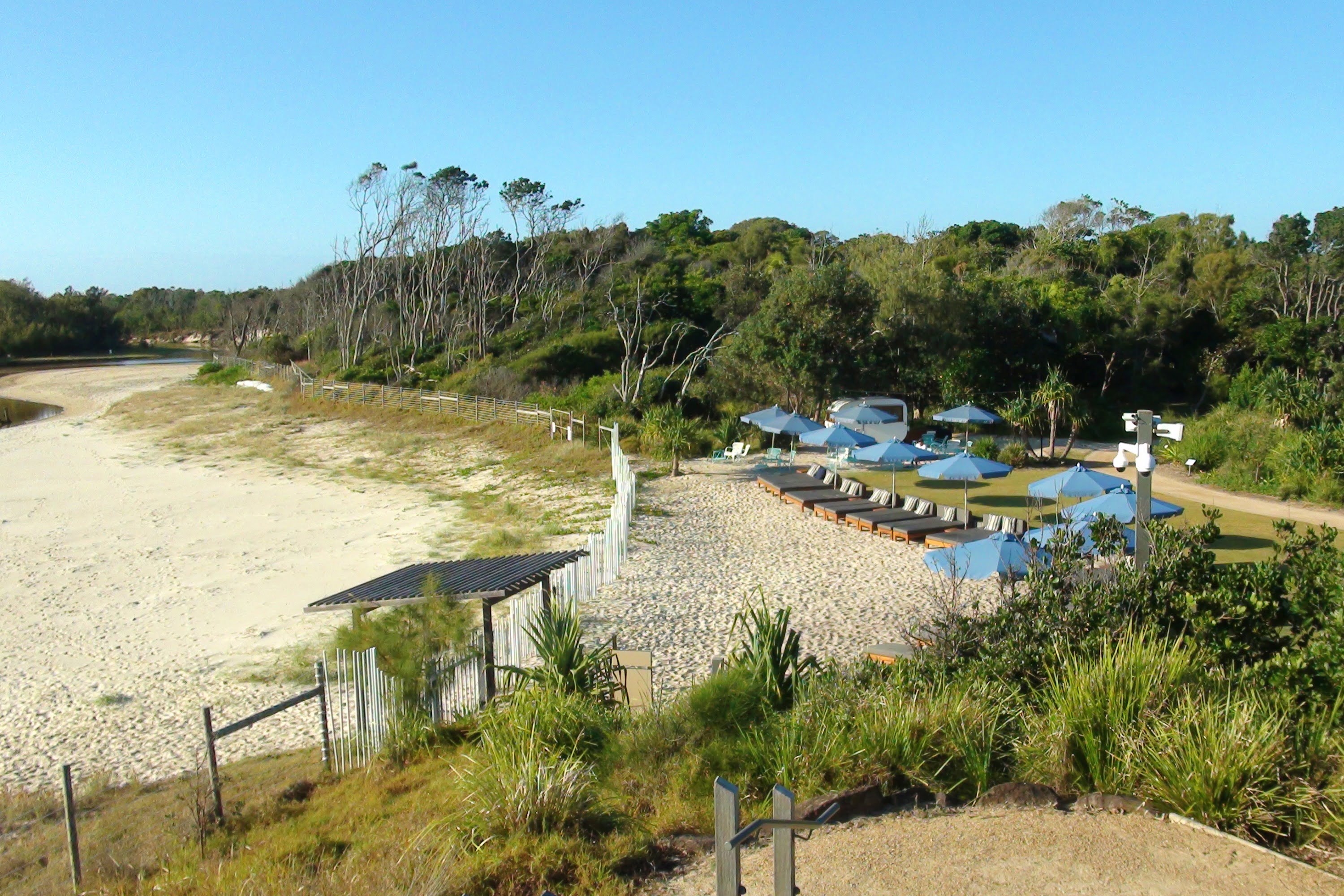 After a relaxing night I decided to take a walk around the resort and came across a bunch of healthy people doing yoga on the grassy dune behind the beach and more jogging or walking on the beach. I decided to take the activity that wouldn't see me end up looking like a pretzel and a possible call for the ambulance, and went for a walk along the beach.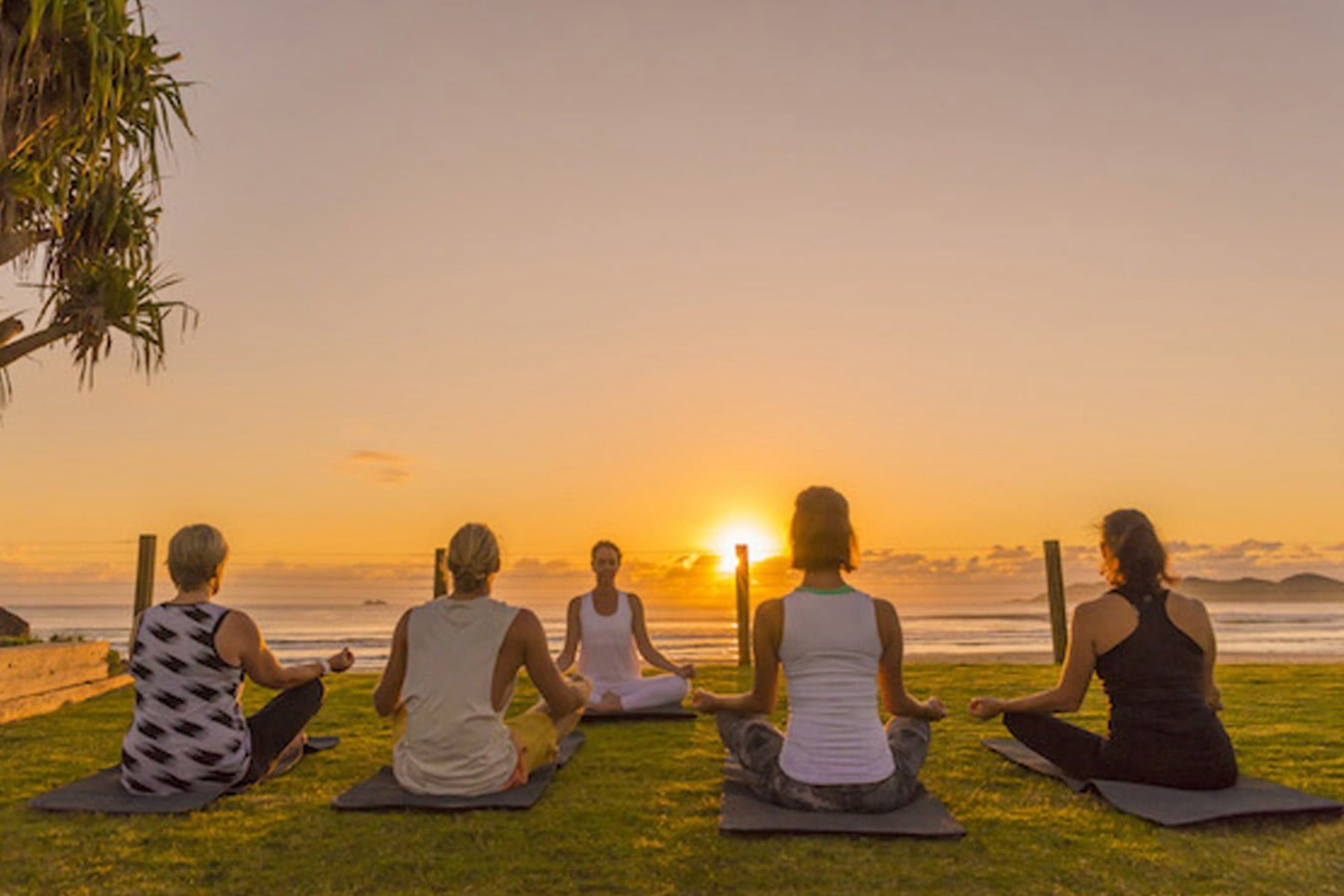 There is nothing quite like a sunrise or sunset walk along a beach, it is a quintessential Australian activity. Element has a couple of kilometres of beachfront  and you can get lost in the tranquility and hypnotic sounds of the waves as you are wandering.
Breakfast to quell the hunger demons
We decided to explore a local café for breakfast and after a quick search we came up with DIP café, a little gem tucked away in one of the side streets but with kerbside tables and great atmosphere from the friendly and helpful staff.
Breakfast was a delightful side stack of buttermilk pancakes eggs benedict and homemade bircher muesli as well as the obligatory coffee and mocha. The food was excellent and the service fantastic. Great place and will absolutely go there next visit.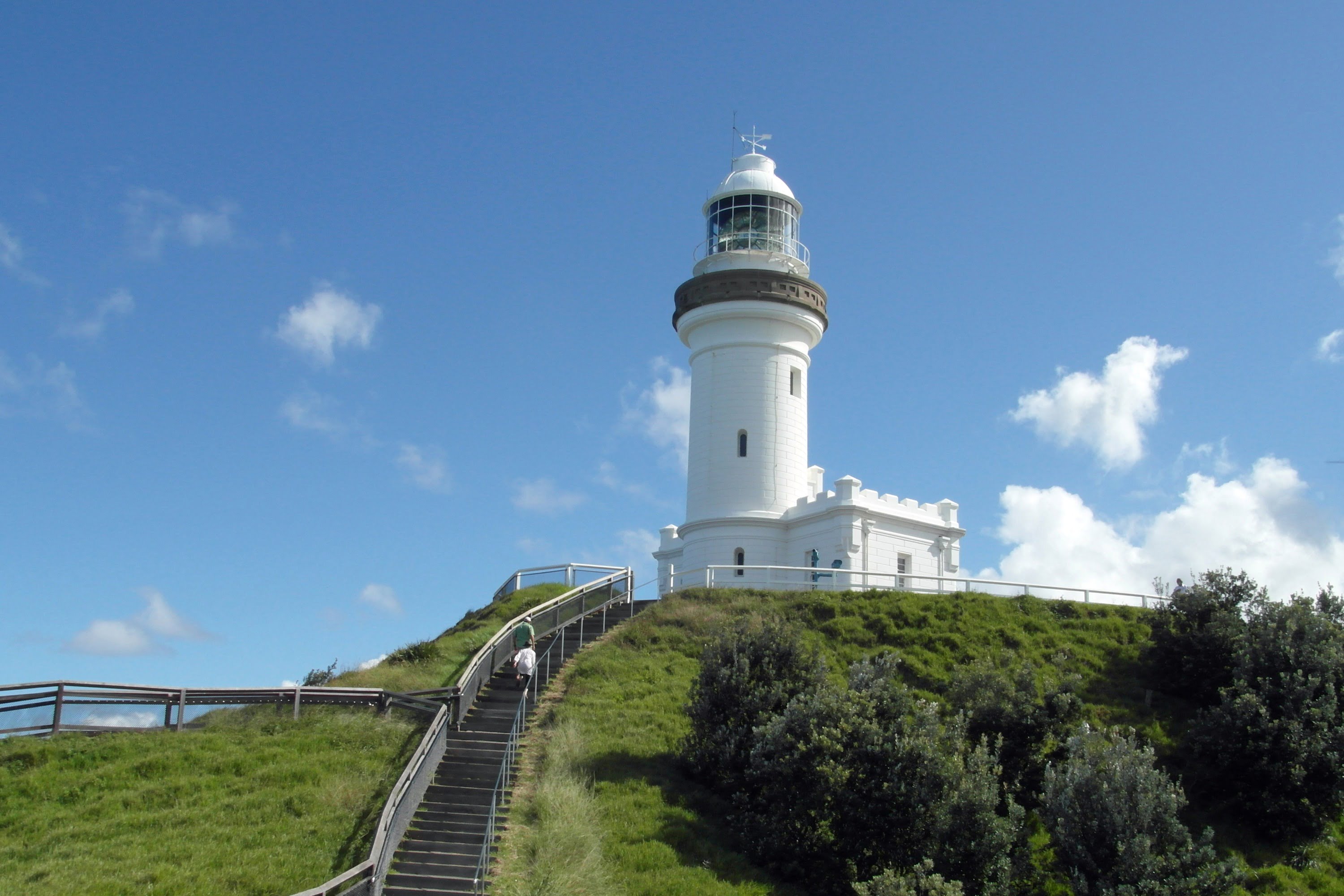 Cape Byron Lighthouse and Wategos Beach
After breakfast we jumped into the Subaru Outback and headed towards the Cape Byron Lighthouse, (famous for being the most eastern point on mainland Australia) and Wategos beach (famous for being famous). Wategos is a secluded 600m beachfront enclave with multi-million dollar houses and crowded beyond belief in summer.
There is a popular walking track up to the lighthouse that is a 3.7 km loop, taking about 2 hours to complete. The track meanders through rainforest and over cliff tops providing stunning views of the ocean and the hinterland.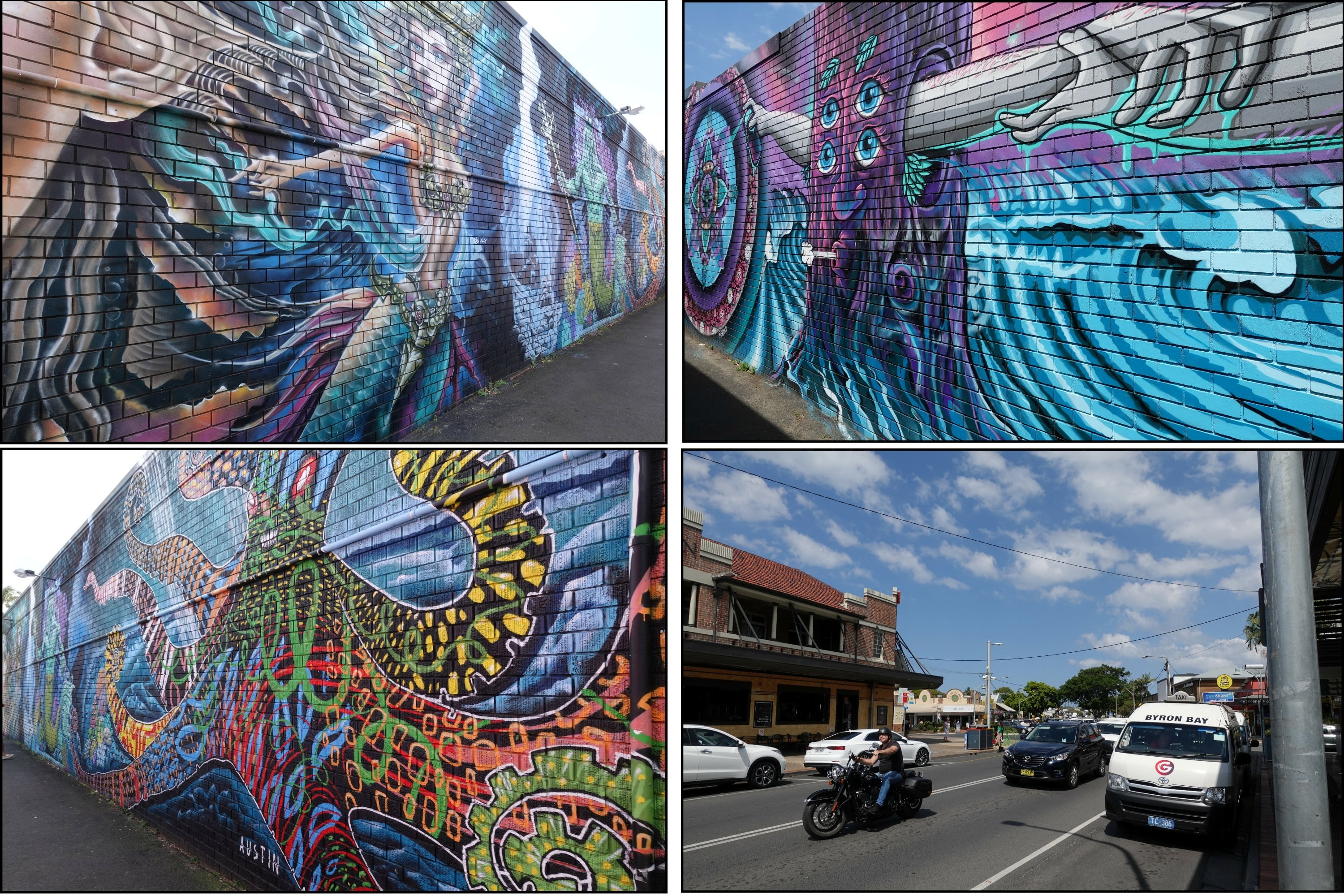 Exploring Byron Bay on Foot
We headed back to Byron to go for a walk around town, explore some street art and some of the more authentic beach village shops. For those readers that were around in the 1970's there is still a Golden Breed surf shop in Byron.
We headed to a popular local haunt called Beach Byron Bay, for a light lunch with some friends that live just north of Byron. It's a quaint coffee shop, function centre right on the beach front that has absolutely stunning views, but like a lot of these places the food was good rather than awesome.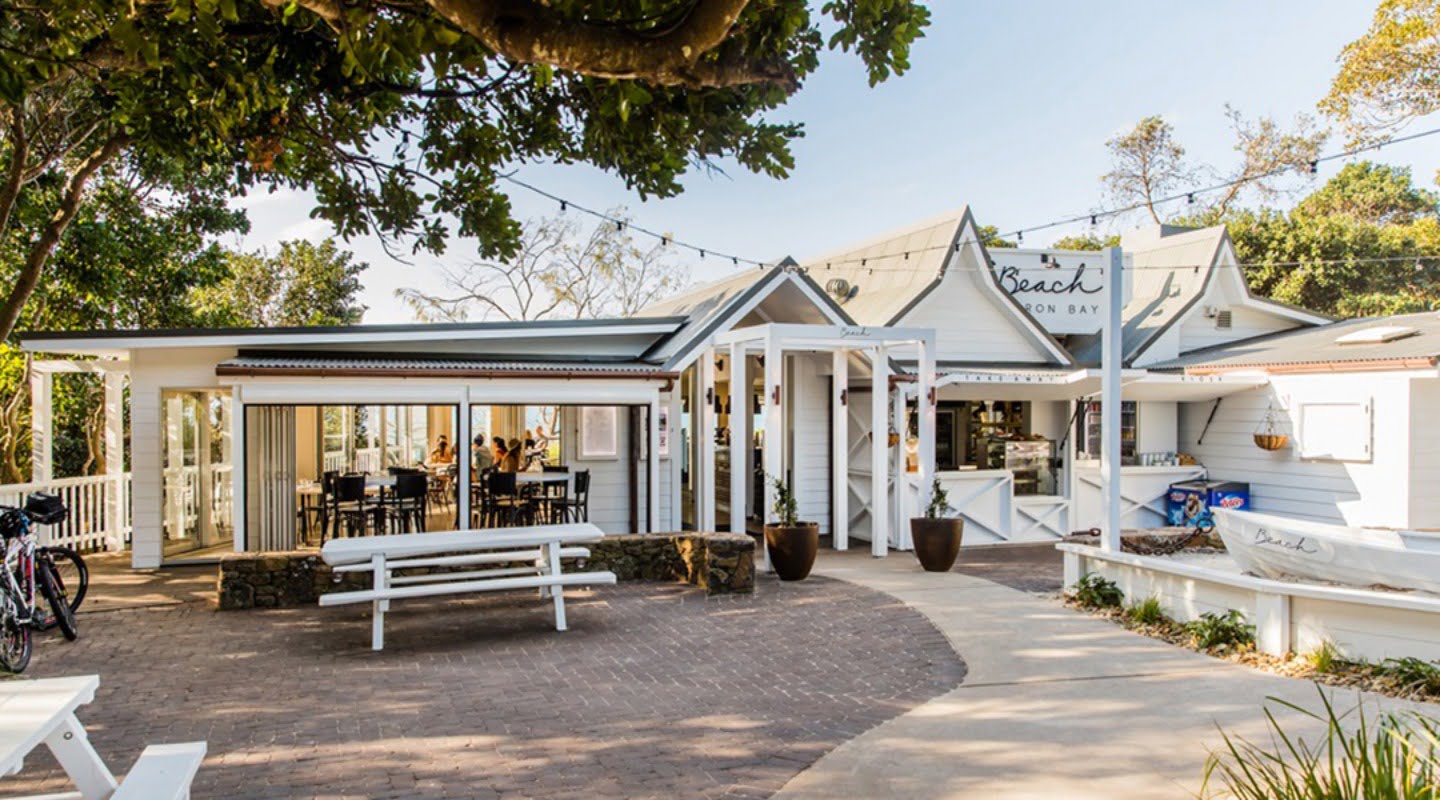 Heading South
Just after lunch we headed off, the plan was to cruise down the highway towards Port Macquarie overnight then on to Sydney.
Along the way I planned to stop at a beachside village called Hat Head as it has a special family connection.
So we settled into the Subaru, hooked up the Apple CarPlay for some relaxed driving music and headed off to get some kilometres under the belt. The Subaru Outback makes a very comfortable highway cruiser for this purpose. We just hummed along without fuss or drama in absolute comfort with the aid of Adaptive Cruise Control.
The plan was to be at Hat Head around 5.30 or 6pm, still with enough daylight, however the weather had different ideas. It started to rain yet again. If only our farmers inland could get some of the coastal rain. I have always said we farm the wrong part of Australia.
The rain got heavier and heavier, and the sky was completely dark, so the side trip to Hat Head was abandoned. The rain got so heavy in fact that the EyeSight in the Outback was telling us it was too heavy for it to be effective. An alert on the drivers display clearly indicates when the EyeSight is inactive and will alert when it activates again. It's moments like these that you realise the absolute safety of Subaru permanent symmetrical all-wheel drive system. In these conditions a Subaru is probably one of the safest cars on the road.
Overnight at Port Macquarie
We abandoned the idea and headed to Port Macquarie for the night. Surprisingly there was only a little drizzle there. We stayed at the Mantra Apartments in the main part of town. These are ideally suited to a family style with two doored enclaves and a kitchenette. However they have seen better days and was a little let down after the luxury of our accommodation in Byron Bay.
Port Macquarie is not my type of town, its commercialised and just has a feel about it that doesn't gel with me. Other people I know love it though.
As it was late and we were tired, a quick bite at a local Korean BBQ house and a good night's rest ensued. Breakfast was at a little café near the headland, some local exploration of the beaches just south of town and we headed back out to the highway.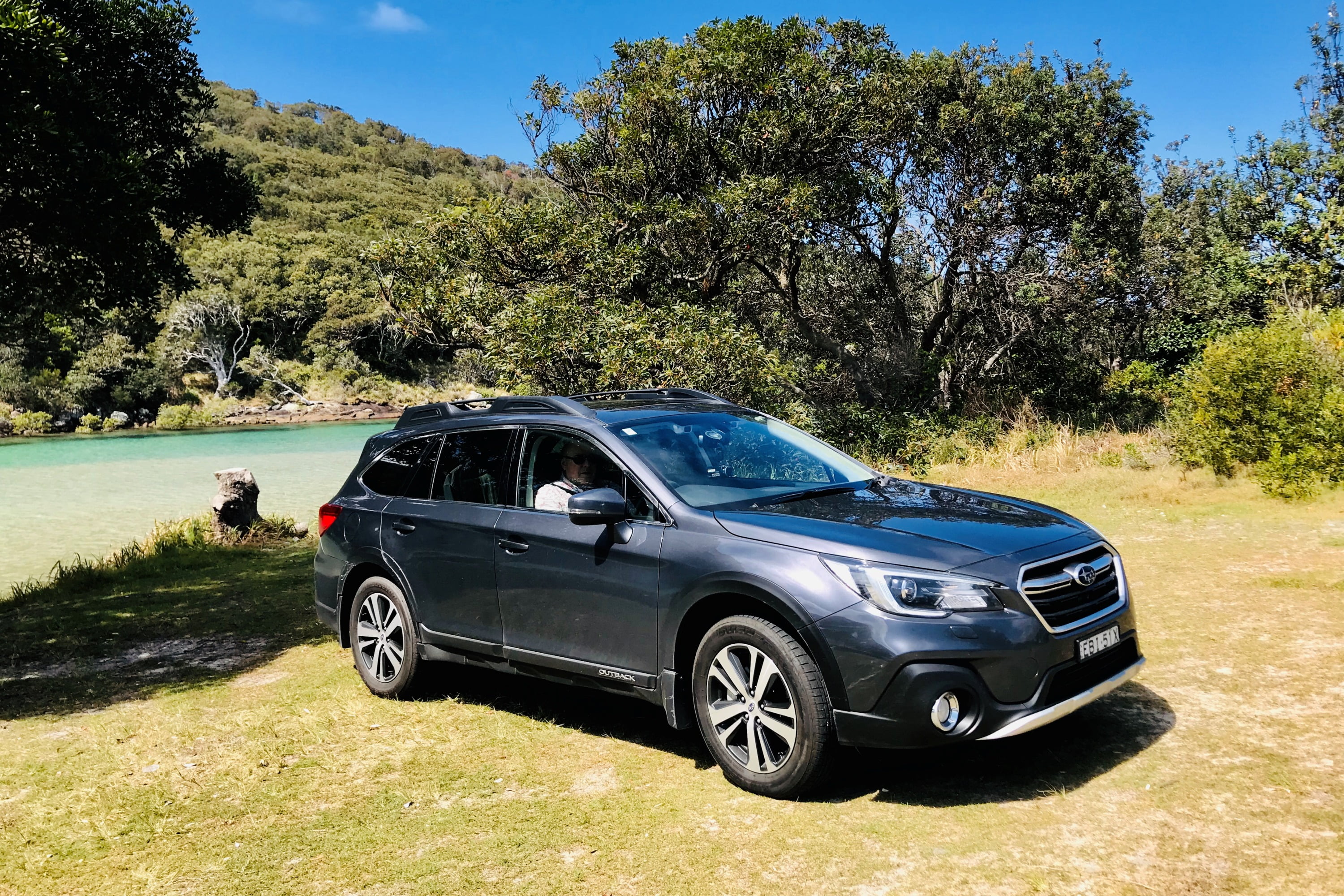 Visiting Hat Head
We decided to head back north towards Hat Head as the rain had cleared and sometimes it's now or never. Hat Head is a sleepy seaside village about 30 minute drive off the main highway through rich farmland and dairy farms. The village is surrounded by Hat Head National Park and has a population of about 350 that swells to 2000 plus over holidays.
The facilities are restricted to a couple of smaller general stores, a library and community centre and tennis courts as well as a beach front caravan park and plenty of beach holiday cabins. Shopping is at Kempsey.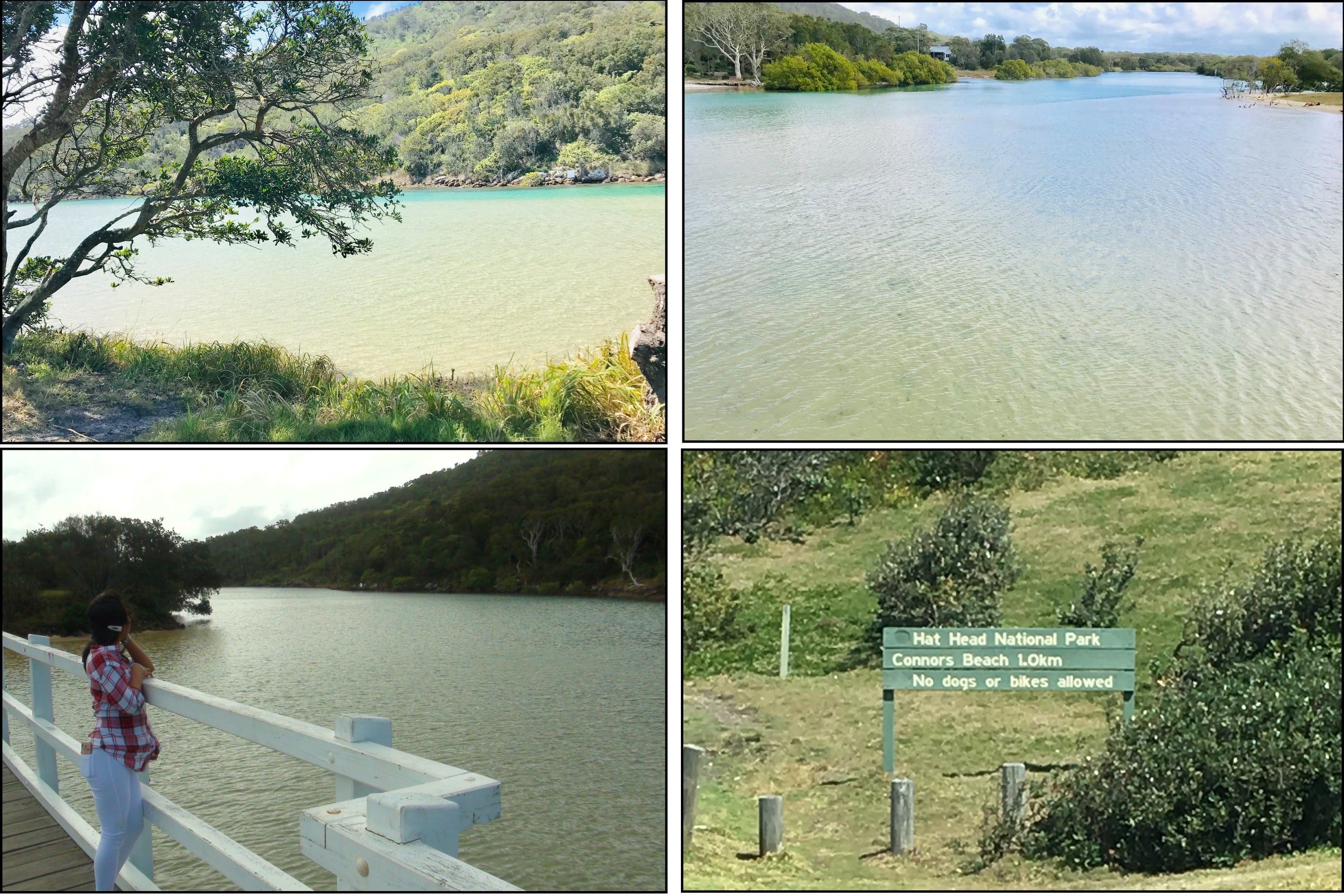 However the appeal is the beach and river inlet for surfing, swimming and fishing. The beach is a couple of kilometres long with National Park along its length.
When I was a kid my dad used to go to Hat Head fishing with his mates, it was a very isolated spot then and the catches were great. He loved it and after visiting I can see the appeal. It has a totally relaxed vibe about the place and is ideal for families.
Heading Home
Unfortunately all road trips must end and after lunch we jumped back into the Subaru Outback, settled in for the drive home. It was about 5 hrs drive and we just cruised along with a couple of stops. The Outback ensured we had an uneventful trip. It is just so easy to drive and intuitive to use the infotainment system, so we were entertained with music and podcasts along the way. It also allows you to cover long distances and arrive feeling relatively refreshed and relaxed.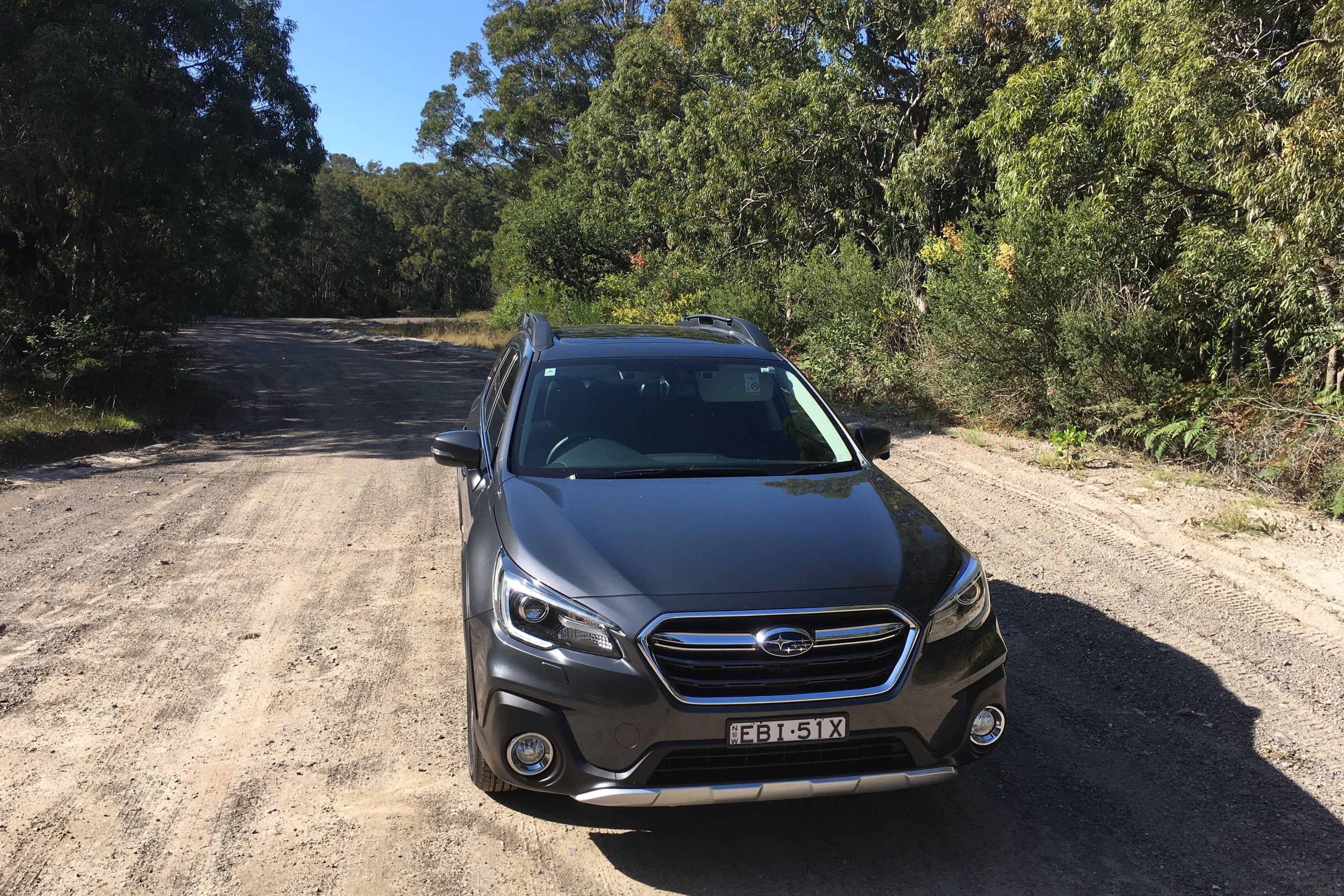 So what are the key highlights from our trip?
A week wasn't long enough!
It's better to pay a little more for better accommodation.
Byron Bay, while it has changed, is still an essential destination to visit.
There are a large number of quaint and interesting seaside villages along the East coast on NSW that are worthy of a visit and longer stay.
As we spent a long time in the car we were thankful for the Subaru Outback as it was so comfortable and relaxed to drive.
Highway cruising was a breeze, dirt road excursions likewise.
There was plenty of room for two and even four in the Outback and its full of comfort features that you would expect to pay many thousands of dollars more for.
Overall fuel economy was about 8.1L/100km which is pretty good considering the mix of driving and the torrential rain conditions.
Permanent AWD such as the Subaru Symmetrical system is an essential safety feature of a car.
Subaru #OneLittleMoment
Subaru's social movement, #OneLittleMoment, aims to bring Australians closer, to reconnect and enjoy the magic of living in the moment. It encourages Australians to recognise, and share, the joy of their everyday moments.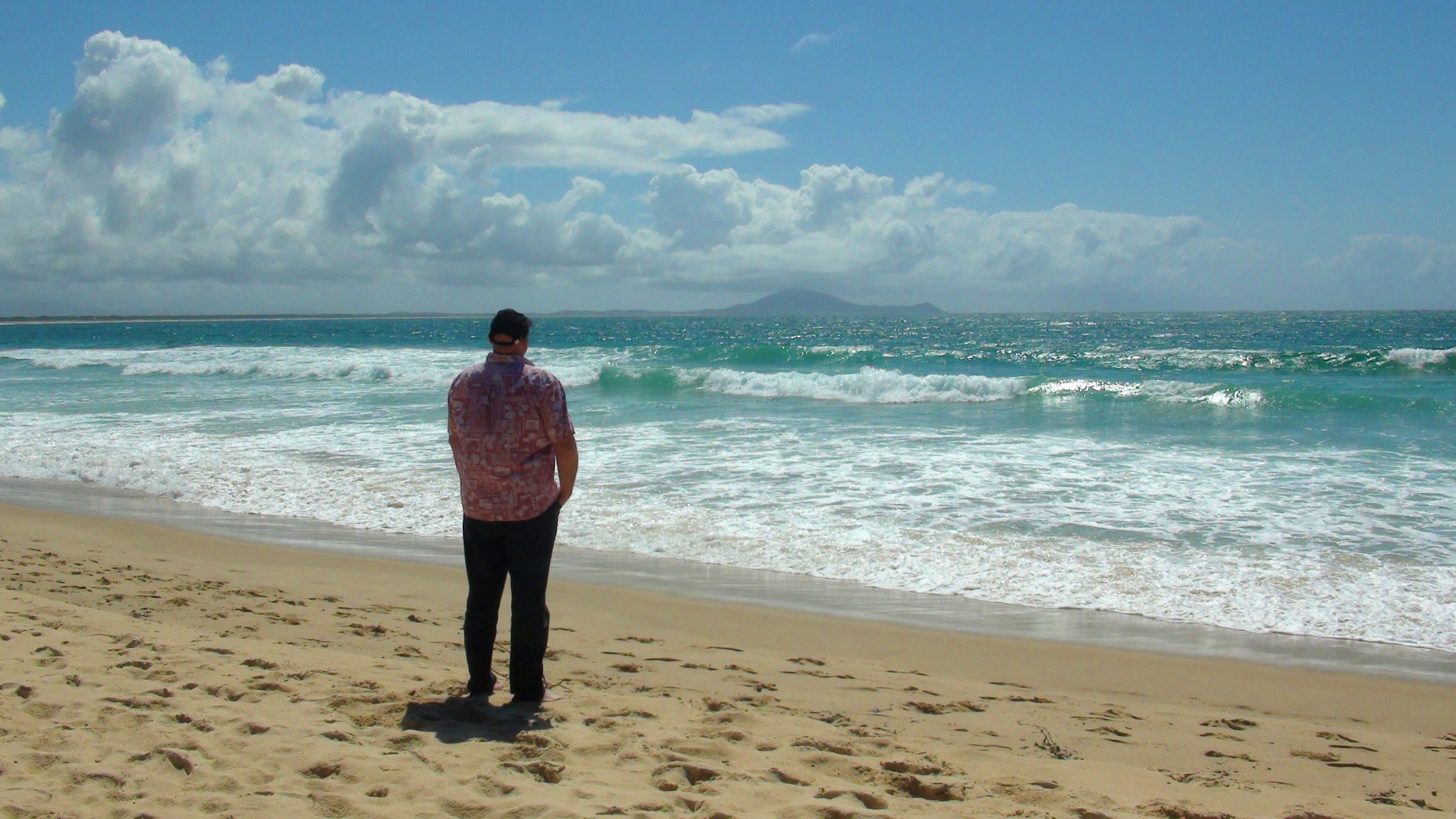 Our #OneLittleMoment from Part Four of our trip was the visit to Hat Head, where my father used to go fishing with mates when I was a kid. We were always going to go together when he retired, but due to his failing health that didn't happen.
To visit this place, to see what he loved so much about the area and connect with him again in this little way brought tears to my eyes. These are the little moment's that make days special.