CUPRA's revolutionary Born battery electric vehicle will soon be on its way to Australia, the brand's CEO and President Wayne Griffiths confirmed today.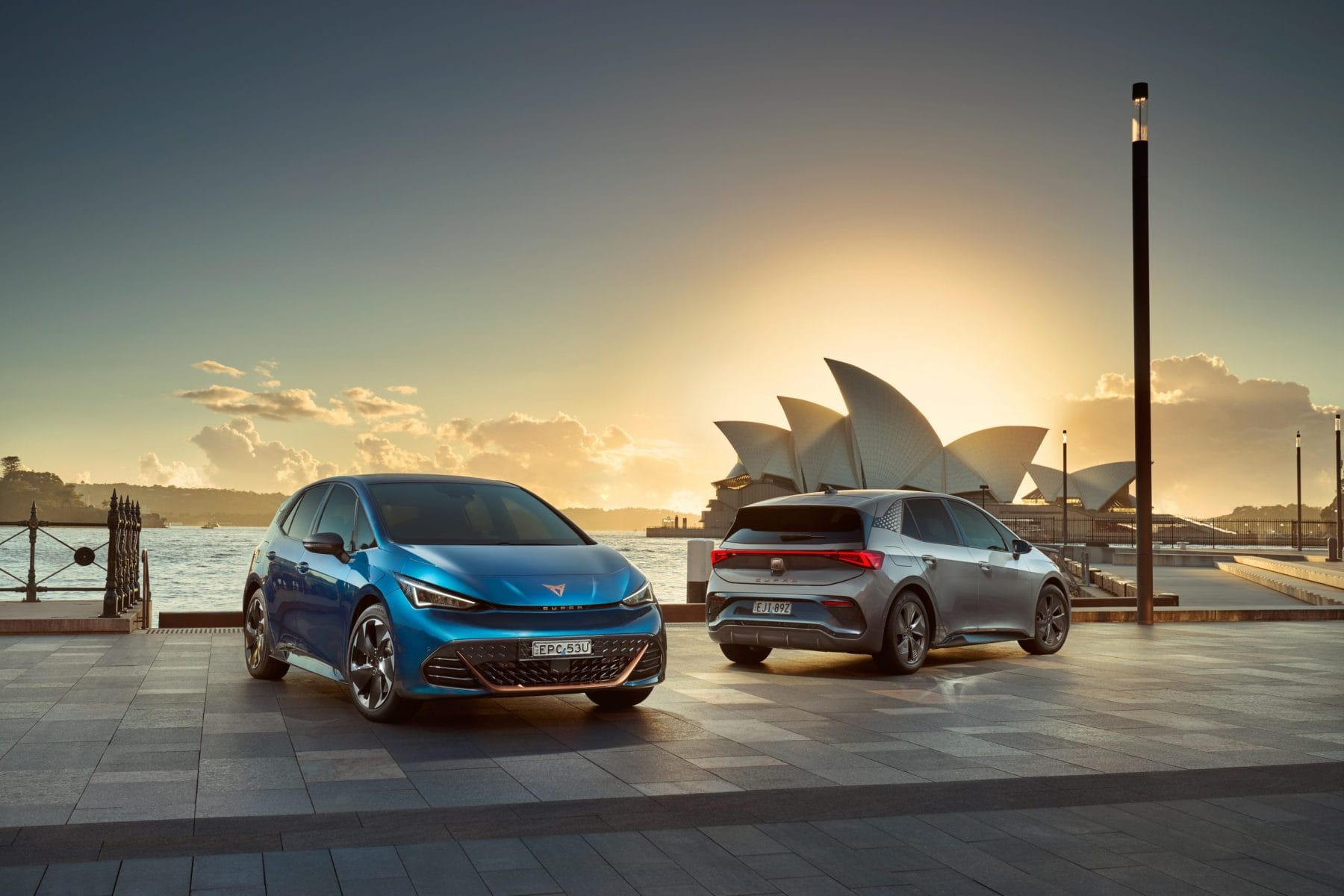 "Last year in Munich I expressed my determination to get the CUPRA Born to Australia as soon as possible," Mr Griffiths said.
"I can tell you this morning that CUPRA's first fully electric model – and European Car of the Year finalist – will go into production for Australia in the last quarter of this year and will start deliveries early in 2023.
"Already a sales success in Europe, the CUPRA Born is a car that in its every aspect embodies the visual and dynamic aesthetic that sets our brand apart. This car is set to be the impulse for a new generation of Aussie car lovers and to prove that performance and electrification can be a perfect match.
"As you know, since January we have had three CUPRA Borns on your streets running tens of thousands of kilometres of tests, accruing valuable data that is being assessed in Barcelona right now."
CUPRA begins online sales shortly with an initial range comprising the Formentor crossover, Ateca SUV and Leon hatchback. The Formentor and Leon line-ups each include a plug-in hybrid electric vehicle (PHEV), the first affordable European cars of this type to be offered in this country.
Director of CUPRA Australia Ben Wilks said that some 6500 expressions of public interest have been received by the brand to date; the majority (2900) for the Formentor range with the Born second on 1800.
"This is a remarkable response to a brand that is entirely new to Australia and which is barely four years old," Mr Wilks said.
"To secure Born production at a time of unprecedented global supply challenges demonstrates CUPRA's commitment to Australia."
Pricing and specification will be confirmed shortly.
CUPRA is an unconventional challenger brand based on stimulating style and contemporary performance that inspires the world from Barcelona with progressive cars and experiences. Launched in 2018 as a stand-alone brand,