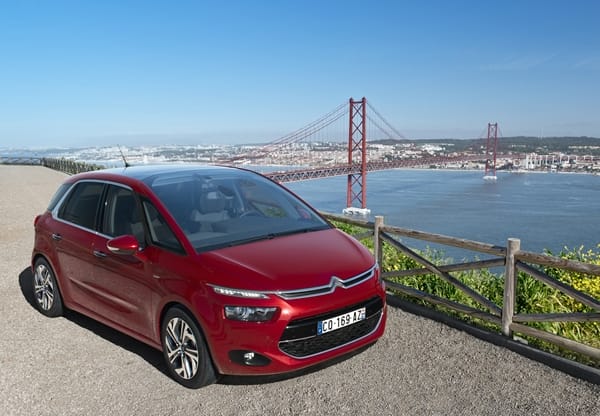 The best way to explore Europe is by car and the low prices offered by tourist leasing programmes are just one of the benefits that make schemes such as Citroen's DriveEurope the best way to get behind the wheel in Europe.
The Citroen C4 Picasso 5 seat Hatchback, with its expansive windows, spacious interior, economical engines and features to make touring easy, has a proven track record as being the ideal car to see Europe and the launch of the new model, branded the 'Techospace' thanks to its new technology, has arrived just in time for travelers planning a late season trip to Europe.
Sitting in the middle of the 15 vehicle range of small hatchbacks, sedans, wagons people movers and convertibles offered by Citroen DriveEurope, the new Citroen C4 Picasso has a footprint on the road little bigger than a five door hatch, but its design means it has five adult-sized seats and a huge 537 litre boot.
The new Citroen C4 Picasso offered by Citroen DriveEurope uses an advanced new 1.6 litre diesel engine that provides this spacious people mover with the fuel economy of a little hatch back – a combine fuel figure of just 4 litres per 100 km and a CO2 figure of just 104 g/km. In a part of the world where diesel is usually cheaper than petrol, but still expensive by Australian standards and where there are many areas that restrict the use of vehicles over 120 g/km, this is a very useful combination of efficiency and low emissions.
Travelling convenience is guaranteed by features like Bluetooth and USB, rear parking sensors, automatic electric park brake, automatic lights and wipers and excellent storage areas throughout the car. GPS is also standard and controlled by Citroen's new 7" touchpad which also controls the automatic air conditioning.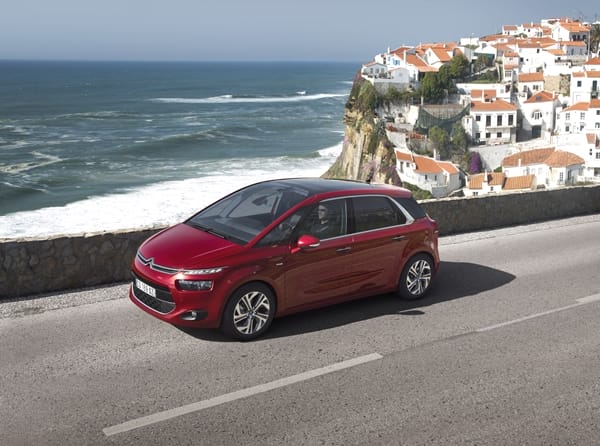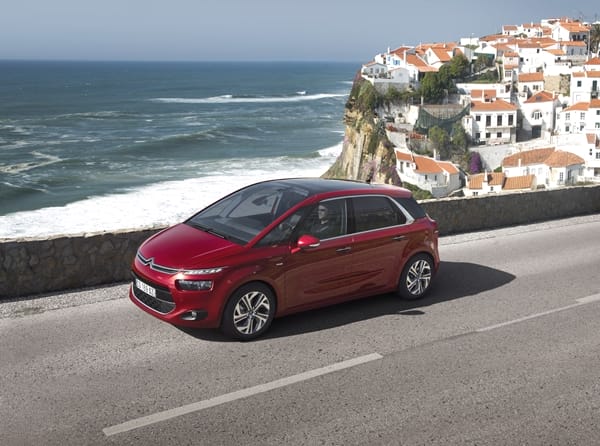 The new Citroen C4 Picasso is available for bookings from September 2013 from an all-inclusive day rate of $42.33 paid in Australia and in Australian dollars, another benefit in these days of falling dollar values, by calling 1800 777 688 or www.citroendriveeurope.com.au or all good travel agents.
About Citroen DriveEurope
To boost tourism the French Government enables residents from countries outside Europe to take out short term leases and pay no duty or taxes on these cars. This enables a substantial cost saving over conventional car rentals to which Citroen adds additional significant advantages:
– The bookings are for specific models and versions with specific equipment and every customer gets a brand new car built specifically for them, allowing cars to be tailored for specific needs and budgets, from small cars to large people movers via a range of hatches, sedans, convertibles and people movers.
– The car is paid for in Australia and in Australian dollars, avoiding currency charges on credit cards and offering protection against currency fluctuations.
– The vehicle may be used in 40 countries across Europe
– The price is fully inclusive with no hidden extras, no mileage limit and no accident excess.
– All cars come with SatNav/GPS.
– 24 hour roadside assistance in more than 40 countries with support available from 15,000 service centres.