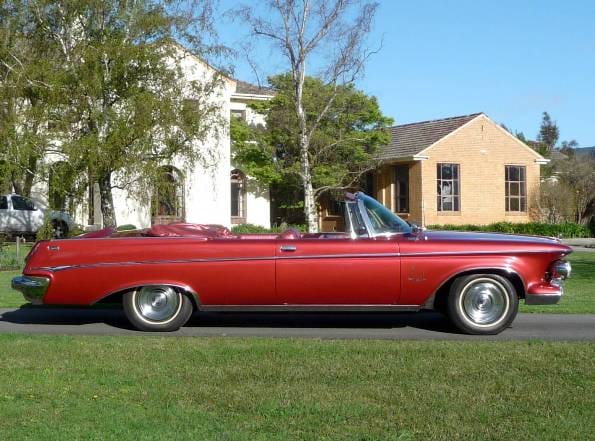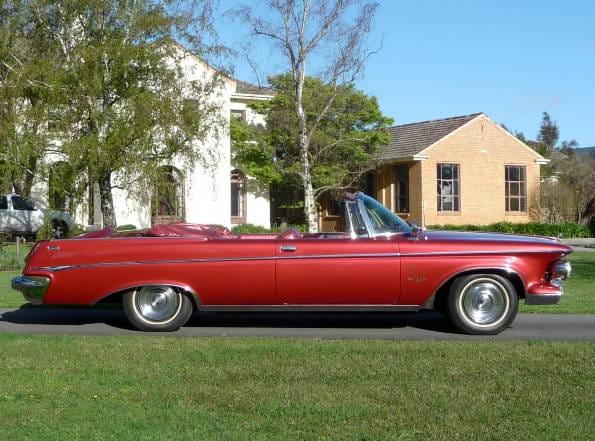 Shannons Collectors' Auctions Motorclassica in Melbourne fulfils the dream of owning a 1963 Chrysler Imperial Crown for one patient buyer.
The dream of a Perth enthusiast to own an elegant 1963 Chrysler Imperial Crown that he fell in love with 44 years ago came true at Shannons Collectors' Auction at Motorclassica in Melbourne on Sunday 24 October.
'Paul', then aged 18, was smitten at his first sight of the stunning Claret Metallic convertible with maroon interior that a customer drove regularly to the suburban bank where he worked in 1966.
"My father had an S-series Valiant, which had a similar front-end look and it was love at first sight!" he recalled. "There and then I vowed to own it one day."
That day was a long time coming. Over the next 20 years he saw the graceful Virgil Exner-styled Chrysler stored underneath a house not far from where he lived in Perth, but when the car unexpectedly came up for sale in the mid-1980s he wasn't in the position to afford it.
Then around 7-8 years ago it came on the market again "for a crazy price" and was again tantalisingly out of his reach.
But the weekend before the auction, after returning from a 16,000km trip to a truck show in Alice Springs, a mate of his told him that the Imperial Crown was crossing the block at Melbourne's Exhibition Building.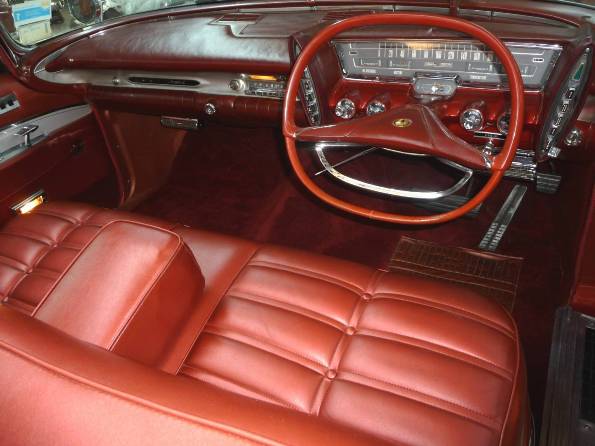 "I was determined this would be third time lucky," said 'Paul', who fought off other rivals to secure the Chrysler with a winning telephone bid of $41,000. "I hadn't seen the car in 20 years, but I never had a moment's doubt."
The right hand drive Chrysler, whose first owner was purportedly the Emir of Kuwait, is now on its way back to Perth, where it will rub mudguards at shows with a 1962 Chrysler Imperial Le Baron four-door pillarless hardtop that a mate of 'Paul's' bought at a Shannons auction earlier this year.
"We plan to take both cars to a number of shows around Australia," he said. "They will look spectacular together."
The Chrysler Imperial Crown Convertible was one of a number of 'no reserve' classics to do well at the Shannons Colllectors' Vehicle Auction, which was held in conjunction with the inaugural Motorclassica international concours and classic car show that attracted thousands of enthusiasts and visitors from all over Australia.
The auction, which featured 37 special vehicles and 60 items of automobilia, produced a strong $2.2 million overall result, delivering an excellent clearance rate of 83 per cent in the process.