The August 2021 model update will see the BMW ALPINA XD3 benefiting from a host of new product features: The high-performance diesel engine which features BMW mild hybrid technology now offers enhanced handling and a distinctly more dynamic presence.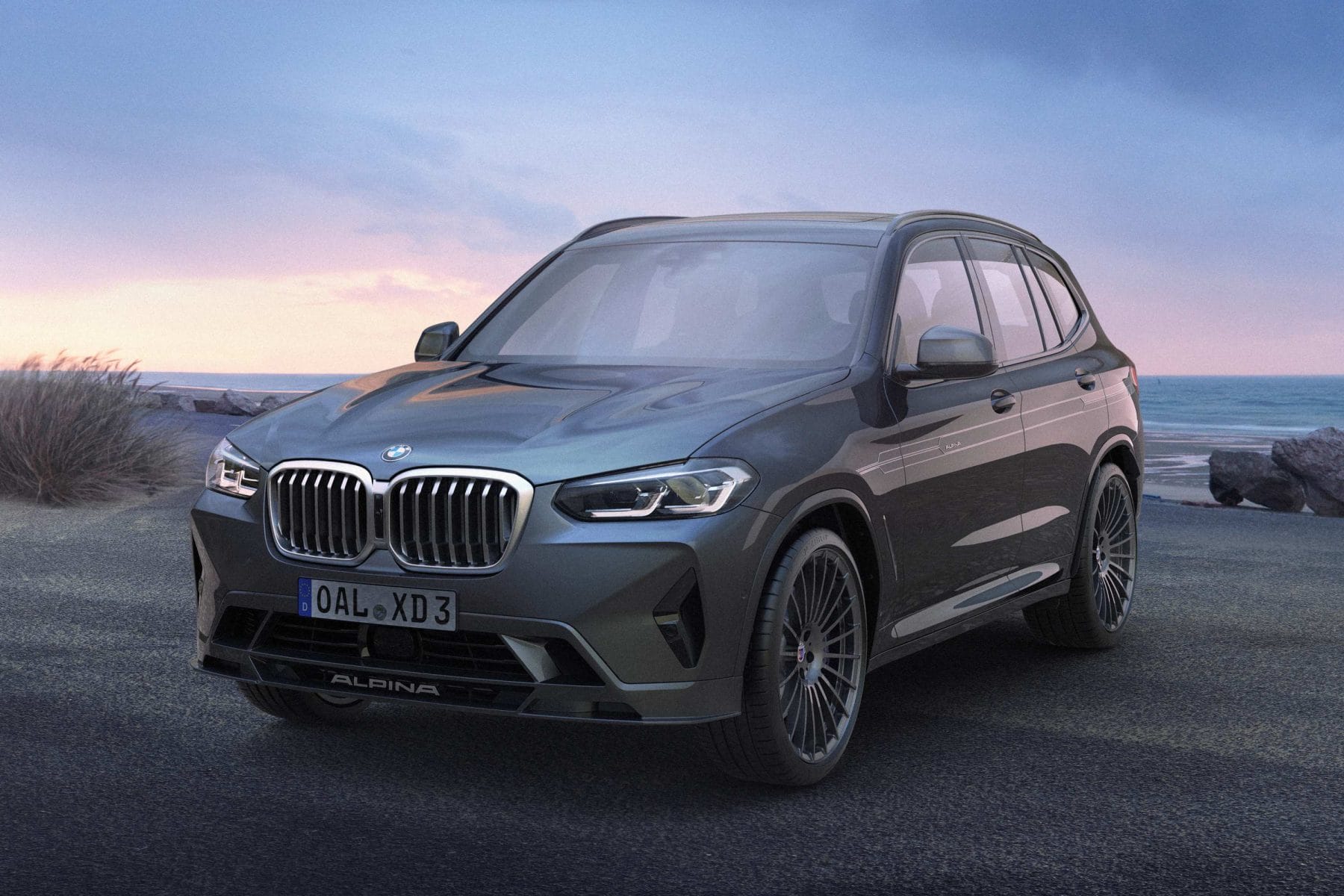 ALPINA Automobiles Australia is pleased to confirm initial details on its refreshed BMW ALPINA XD3 sports activity vehicle.
"Since launch the BMW ALPINA XD3 has been ALPINA's most popular vehicle in Australia," said ALPINA Automobiles Australia sales manager, Phil Jeffery.
"As a premium medium-sized SUV, the BMW ALPINA XD3 is perfectly sized for this market, while its combination of six-cylinder bi-turbo diesel power and 48-volt mild hybrid system ensures instant response, strong acceleration and incredible fuel economy.
"In short, the distinctive BMW ALPINA XD3 always impresses, from the daily work commute through to weekend adventures in the city, country or coast," he said.
The updated BMW ALPINA XD3 is now available to order, with first dealership arrivals expected in late-2021.
Full pricing and specification details will be provided closer to the Australian market launch.
BMW ALPINA XD3 Highlights
The straight-six 3.0 litre engine with bi-turbo charging offers a maximum output of 261 kW (355 hp) and a maximum torque of 730 Nm (538 lb-ft) which is available between 1750 and 2750 rpm for immediate power delivery in every driving situation.
ALPINA adopts the innovative BMW mild hybrid technology with a 48-volt starter generator for improved throttle response and increased efficiency, offering long driving ranges in combination with a high performance output.
Accelerating from 0 to 100 km/h in just 4.9 seconds and on to a top speed of 254 km/h (158 mph)* means the BMW ALPINA XD3 is amongst the fastest in its segment.
The revised variable sports steering ensures even sharper and more responsive handling. The updated Performance Control markedly improves dynamic cornering.
The striking new BMW light design and the redesigned ALPINA aerodynamic components at the front and rear make for a much more contemporary, powerful appearance
Straight-Six 3.0 Litre Engine with Biturbo Charging and BMW Mild Hybrid Technology
Utilising state-of-the-art engine technology the BMW ALPINA XD3 offers an unrivalled driving experience in this segment characterised by power, torque, dynamic handling and comfort.
The BMW mild hybrid technology with a 48-volt starter generator delivers a noticeable performance boost especially in the lower speed ranges.
The straight-six 3.0 litre engine with bi-turbo charging delivers an output of 261 kW (355 hp). A maximum torque of 730 Nm (538 lb-ft) is available over a wide range from 1750 rpm to 2750 rpm for immediate power delivery in every driving situation.
The BMW ALPINA XD3 accelerates from 0 to 100 km/h in 4.9 seconds on to a top speed of 254 km/h (158 mph)*. The mild hybrid technology adopted from BMW not only enhances the efficiency of the high-performance diesel engine but also its dynamic response.
With electrical power of up to 8 kW (11 hp) instantly available, engine and throttle response are sharpened. At constant speeds, the engine can operate in an optimised load range thanks to the support of the electrical system, further improving efficiency.
The combustion engine features a charging system with two exhaust gas turbochargers. Both the high- and the low-pressure stages have variable turbine geometry to ensure spontaneous boost delivery and throttle response.
In combination with the ALPINA intercooler, the ALPINA high-performance cooling system with large-volume coolers, a transmission oil cooler, two relocated coolant coolers and an electromechanical coolant pump, ensure the thermodynamic stability of the engine, even under highest loads.
Power is transmitted by a ZF 8-Speed Sport Automatic Transmission, 8HP76 generation, specifically adapted to the high-torque drivetrain. Manual gear changes are performed using the classic ALPINA SWITCH-TRONIC shift buttons or optional ALPINA aluminium shift paddles.
A diesel oxidation catalyst and SCR coating in the diesel particulate filter together with an engine-near SCR system and two SCR catalysts with AdBlue® injection provide for reduction of the nitrogen oxides contained in the diesel exhaust.
Fuel consumption measured according to the new and more realistic WLTP measuring cycle (Worldwide Harmonized Light-Duty Vehicles Test Procedure) is 7.8 l/100 km with CO2 emissions of 203 g/km.*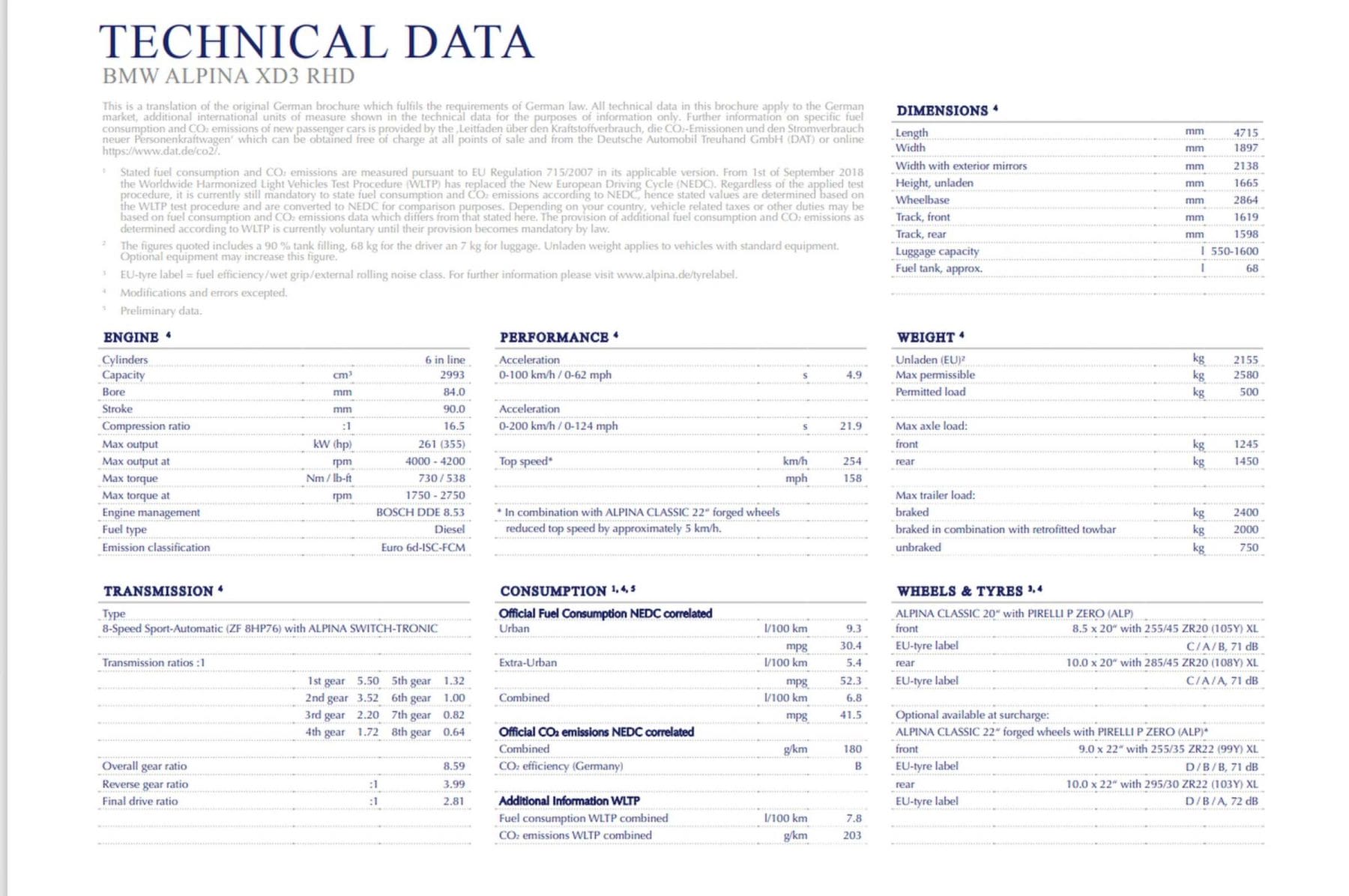 ALPINA Sport Suspension
In keeping with the high-performance engine, the ALPINA sport suspension offers excellent longitudinal and lateral dynamics – without sacrificing any driving comfort.
The adaptive dampers with ALPINA specific calibration offer a wide range of driving experiences in the different driving modes ranging from COMFORT+ to SPORT+. Stiffer and shorter springs provide a lower centre of gravity and optimised aerodynamics.
The model update includes a revised steering calibration: the steering is now more sensitive and precise, and offers an intuitive response in every driving.
For the wheel and tyre combination, ALPINA's chassis and suspension engineers rely on the trademark ALPINA CLASSIC 20" alloy wheels with lockable hub covers and hidden air valves. These are fitted with specially developed Pirelli P Zero Ultra-High Performance tyres, which are tailored to the vehicle by Pirelli and ALPINA engineers as part of a complex development and testing process. The tyre dimensions are 255/45 ZR20 at the front and 285/40 ZR20 at the rear.
The ALPINA brake system now features improved, higher performing brake pads. Customers can also choose the optional high-performance brake system with lightweight drilled composite discs measuring Ø 395 mm (15.6") at the front and Ø 398 mm (15.7") at the rear which provides a more direct pedal feedback and outstanding fading stability.
Intelligent all-wheel drive system.
The intelligent all-wheel drive system is based on the BMW xDrive system. The ALPINA specific calibration results – depending on the driving situation – in a pronounced rear-wheel biased torque distribution, for dynamic, agile handling.
As well as the standard rear limited slip differential, the BMW ALPINA XD3 now comes with Performance Control. This electronic control system prevents understeering through selective brake interventions at each individual wheel.
In doing so, agility and lateral grip is increased and the full dynamic capabilities of the BMW ALPINA XD3 is maximised during cornering.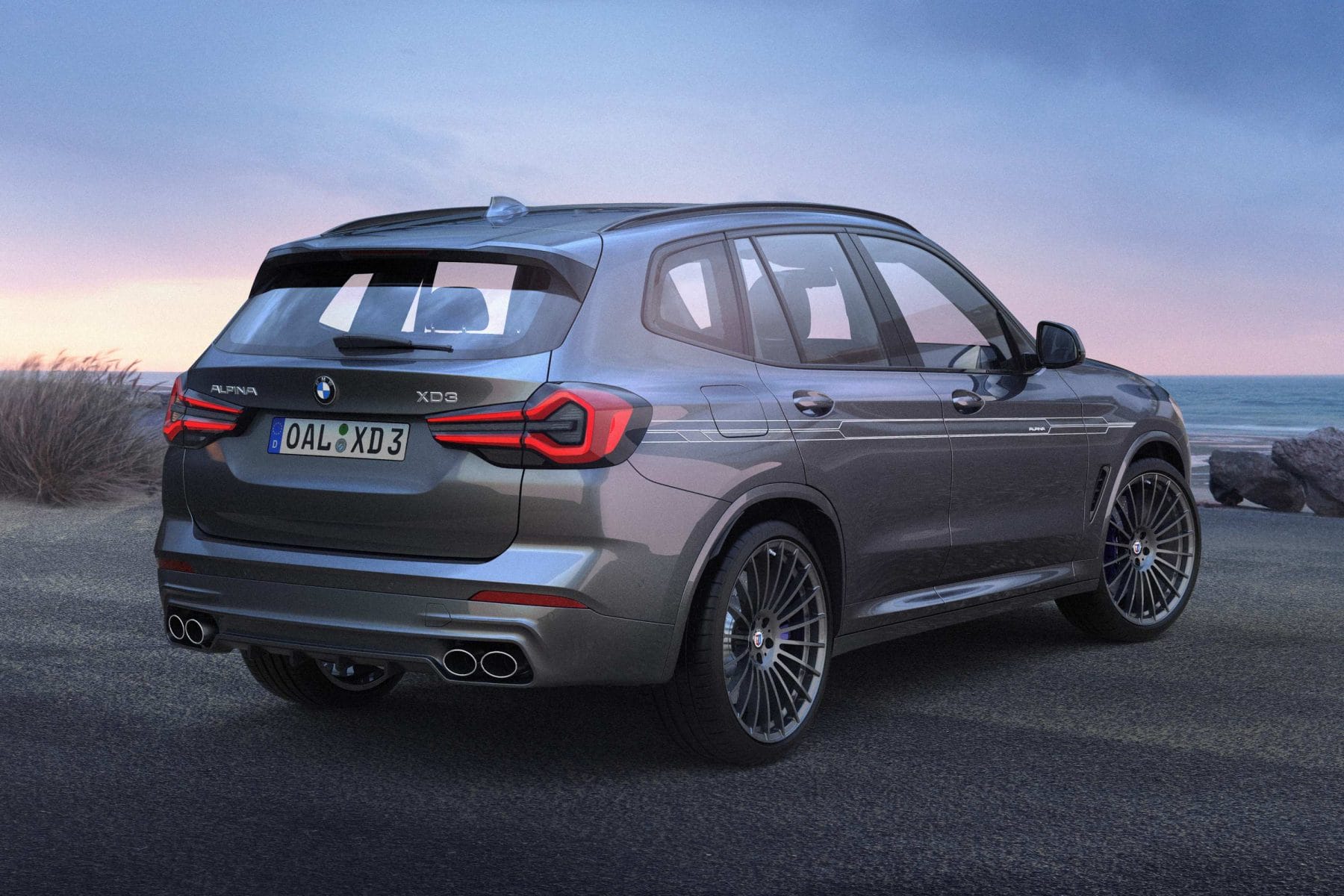 Design
The BMW ALPINA XD3 has a commanding presence, even when stationary. The new light and kidney grille design and the re-engineered ALPINA aerodynamic components at the front and rear, which elegantly capture the shape and lines of the chassis, lend the models a distinctly more contemporary and sportive design language.
The new rear diffusor, which can also integrate the optional tow hook, underlines the athletic character of the model. The redesigned BMW centre console finished in high gloss offers intuitive control options. Alongside power and torque, the new BMW sport displays can now also show boost pressure, oil temperature and the G-forces in a dynamic diagram.
ALPINA's in-house saddlery provides an almost unlimited range of interior features for the BMW ALPINA XD3: piping, stitching, embroidery, punching and embossing, made to customer specifications, add a personal touch to each BMW ALPINA automobile.
The untreated LAVALINA leather upholstery, painstakingly crafted in the ALPINA saddlery, adds the most exquisite natural material used in the automotive industry to the options list
The BMW ALPINA XD3 is available to order immediately, with deliveries commencing from December 2021 onwards. For precise information on the retail price, model features, standard equipment, fuel consumption and CO2 emissions as they apply to your country please contact your local BMW ALPINA dealer or importer.