The Audi A7 Sportback is a large four door passenger car with a flowing fastback style. The S7 is the same body with a twin turbo V6. But the RS 7, is a rocket ship.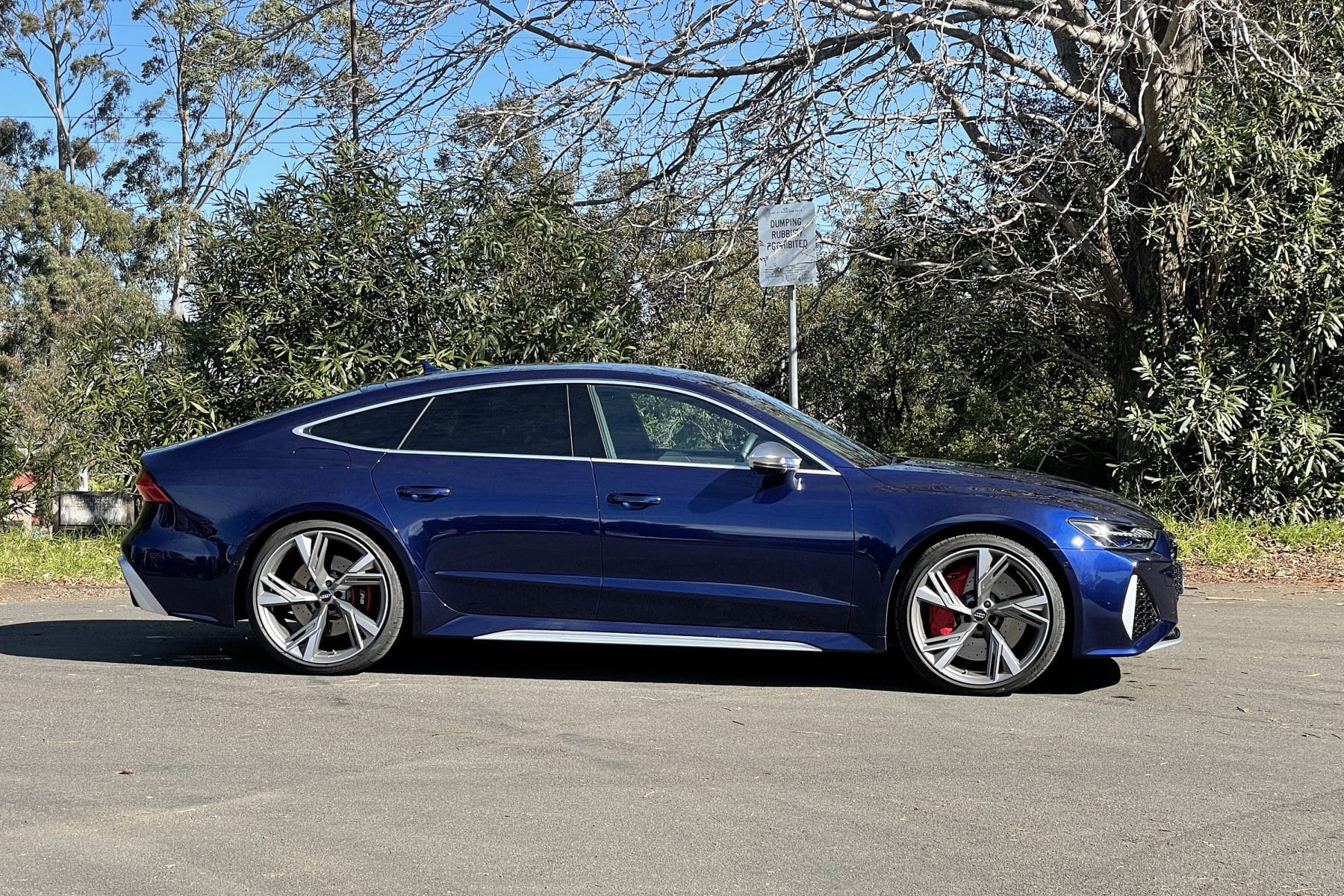 Same body but powered by a 4.0-litre twin-turbo V8 with 441kW, 800Nm of torque, all-wheel drive and all-wheel steering.
It bleeps the engine when you start it, and roars when you accelerate hard, but unlike the V8s of the past it is smooth and quiet at idle and sedate city motoring.

TO LISTEN TO THE RADIO REVIEW CLICK BELOW
Audi says it is advanced technology including special plasma-coated cylinder linings. Not something you would find in a 1969 Monaro V8.
An A7 sportback starts at about $105,000. The RS 7 with 2 and a half times the power starts at over $188,170 plus on road costs especially the luxury vehicle tax, that takes it over $240,000 drive away.
Im David Brown
Motoring Minutes are heard around Australia every day on over 50 radio channels through the Torque Radio network. Motoring Minute has an average daily audience of over 150,000 listeners. That's over 750,000 listeners a week.
Motoring Minute is also broadcast as part of Overdrive Radio Program, which is broadcast through the Community Radio Network across Australia and has a weekly audience of over 430,000.