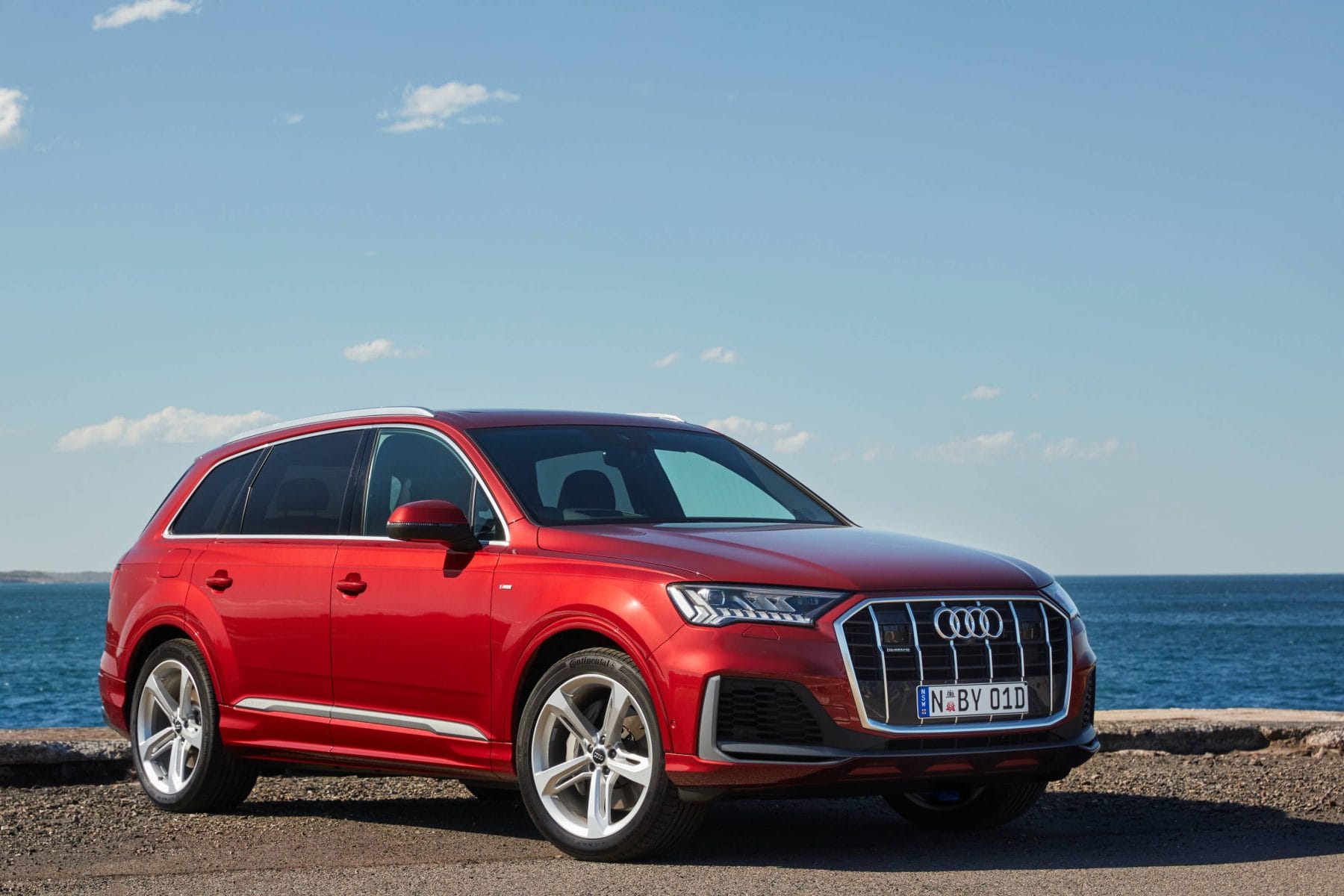 Audi Q7 was handsome, but aging so it got a nip and tuck. Q7 got a thorough going over. It proved to be a comfortable cruiser, with pace befitting a hot hatch.
Is the Q7 design up to date??
Subtle, elegant lines, match the impressive performance. Q7 may have been around for a while, but it doesn't feel it.
Matrix LED Headlights come on at dusk or in the rain, and change shape so the light is never dazzling. There is easy entry and start, a kick-to-open tailgate has function, and air suspension that will change height at will.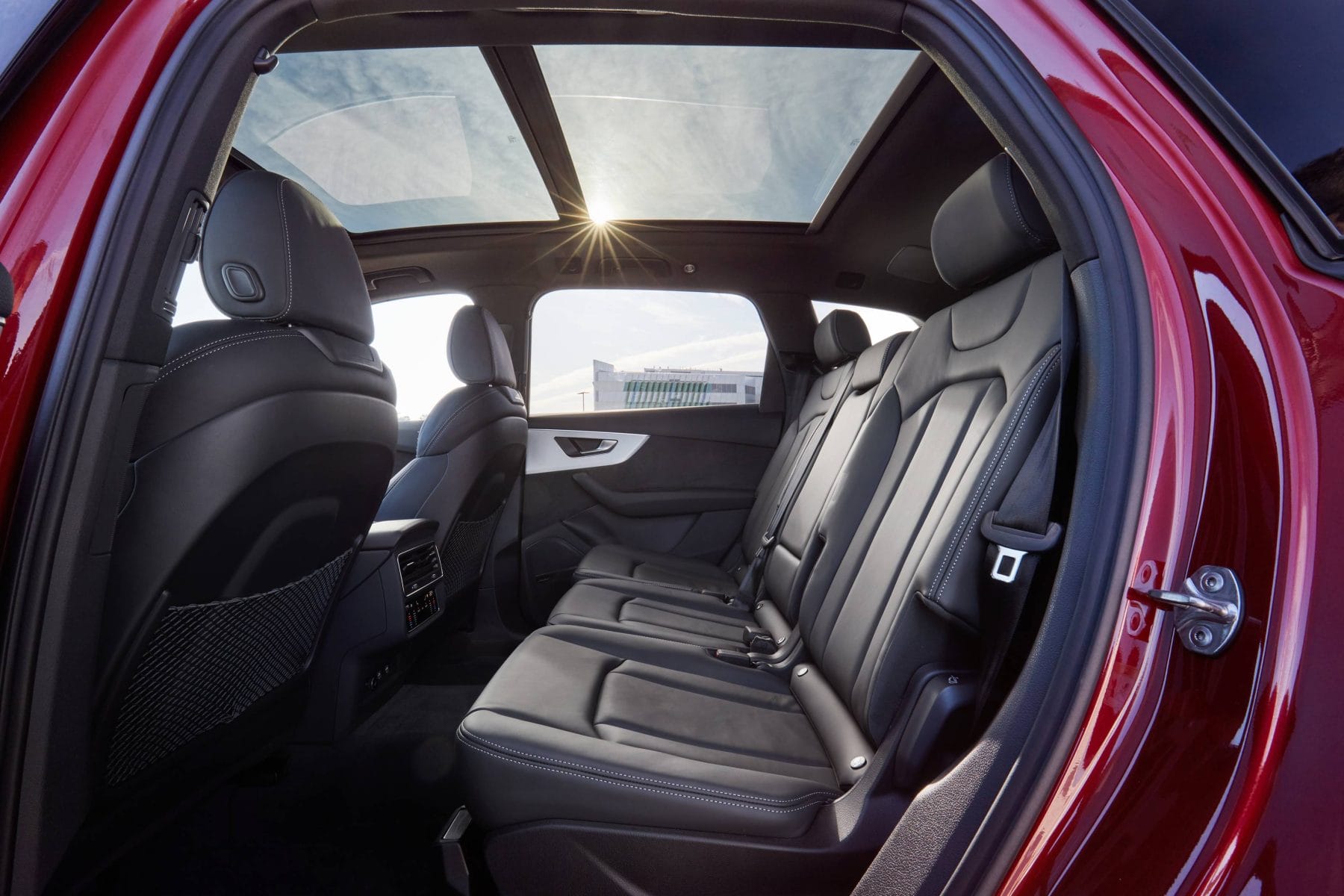 How Many Seats has Audi Q7 Got?
There are 7 seats, with a 3rd row that is snug. 2nd row seats have 2 climate zones, and front seats have another 2 zones. Front seats have 2-memory, powered adjustment with seat.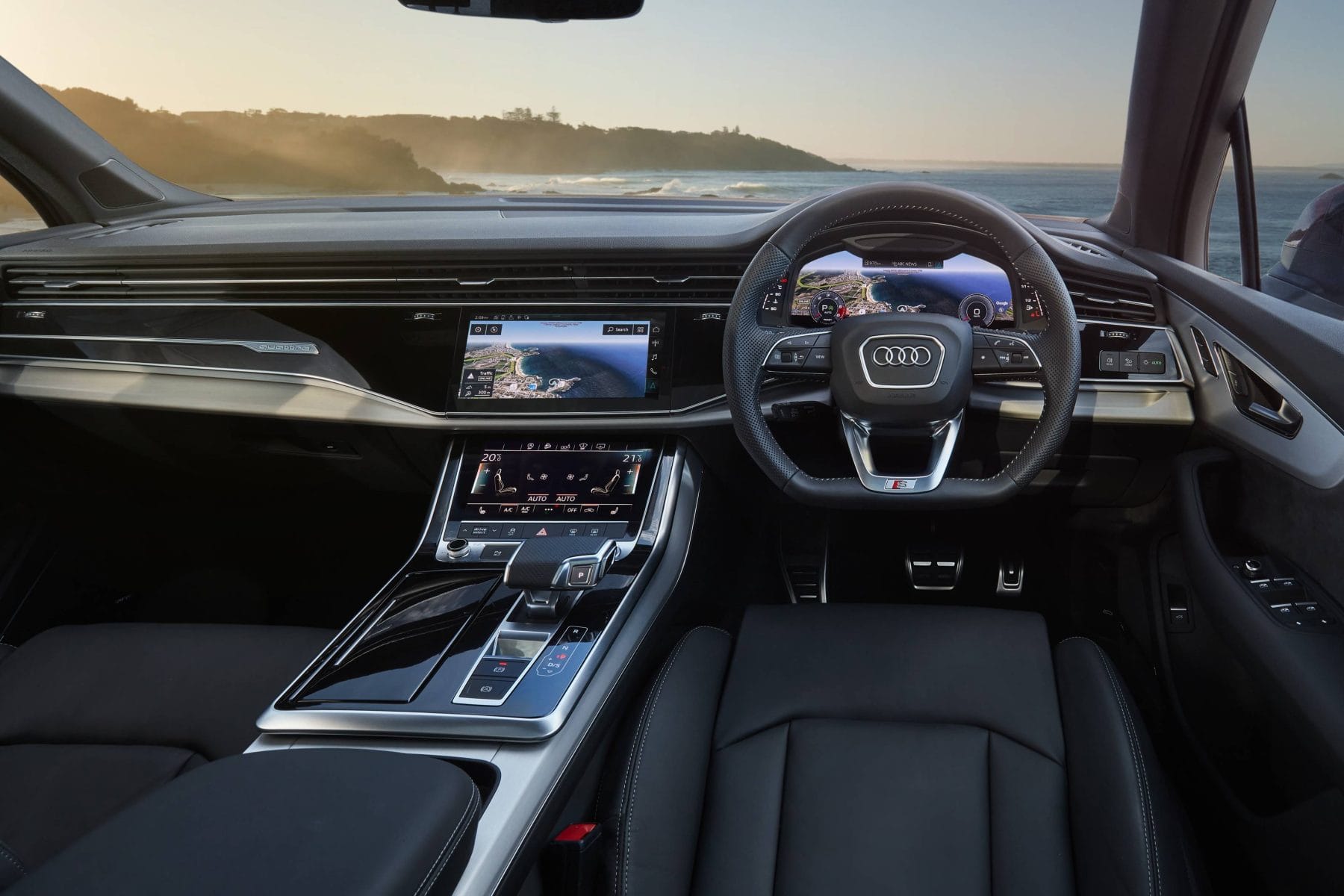 is Audi Q7 technology easy to understand?
Audi sorted all the hard-to-use menus that once dogged digit infotainment systems. Touch screens that tap gently against your fingers with sensual haptic feedback. It lets you know you've touched a button, virtually.
Menus are extensive, but some settings are a few too many clicks away.
The driver gets an "active" LCD screen in place of dials, with a myriad of viewing options. Wireless Apple CarPlay takes only a moment to set up, and there is an HUD to project even more data directly onto the windscreen.
An owner would tailor things to their own wants.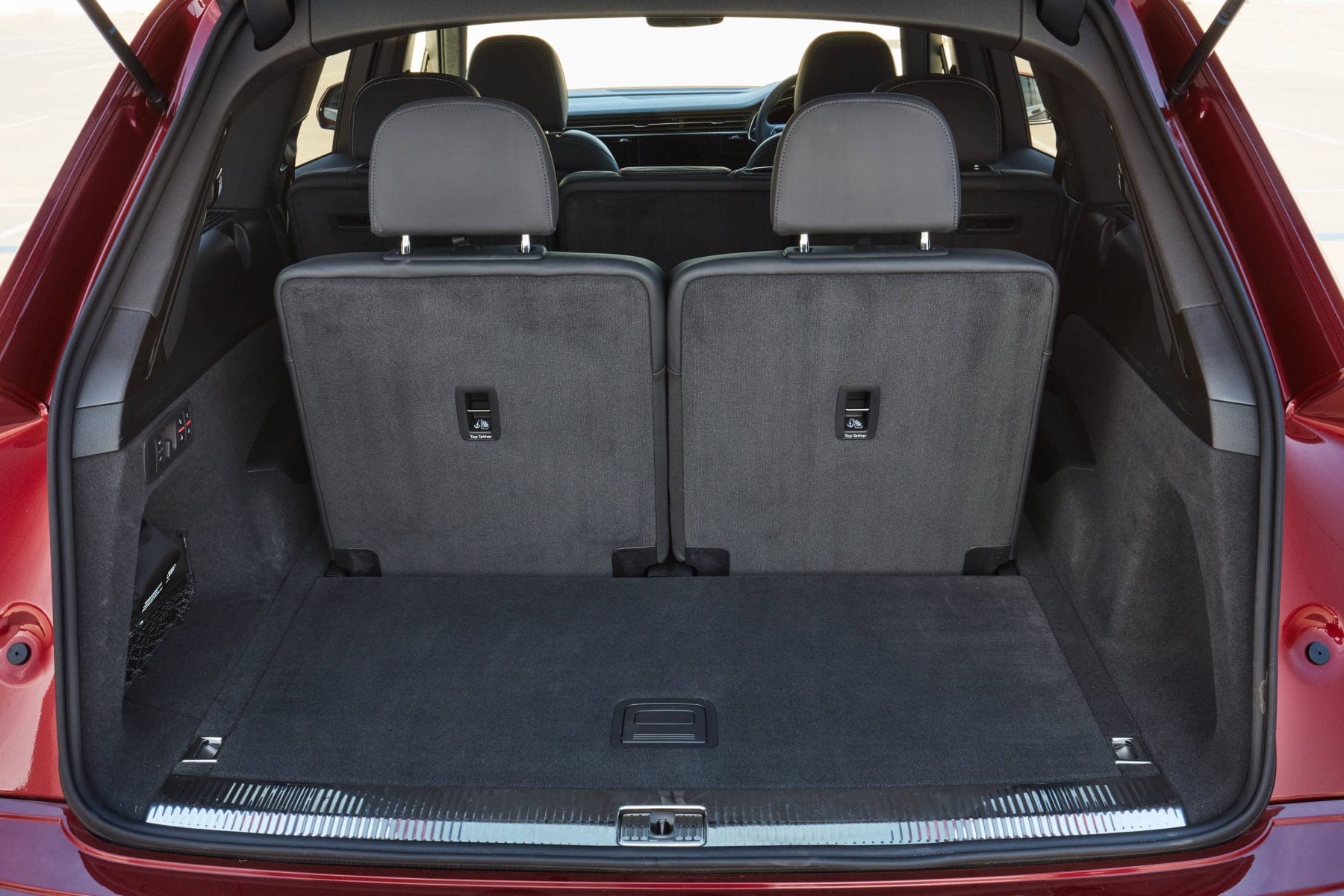 How Spacious is the Q7?
It is a roomy 7-seater that fees cosy, yet luxurious. 5 passengers are going to feel more comfortable than a full complement of 7. The boot is large, with an automated slide-up luggage cover when the tailgate opens.
The Audi Q7 50 TDI Engine?
Te 3.0L turbo Diesel packs a wallop, wrapped in a velvet glove. Power is 210kw/600Nm, and gets to the AWD QUATTRO system through a smooth 8-speed Tiptronic automatic transmission.
Economy is a decent 6.8L/100k, with a 0-100 kph of 6.5 seconds. That used to be hot-hatch territory, but is now standard for premium large SUVs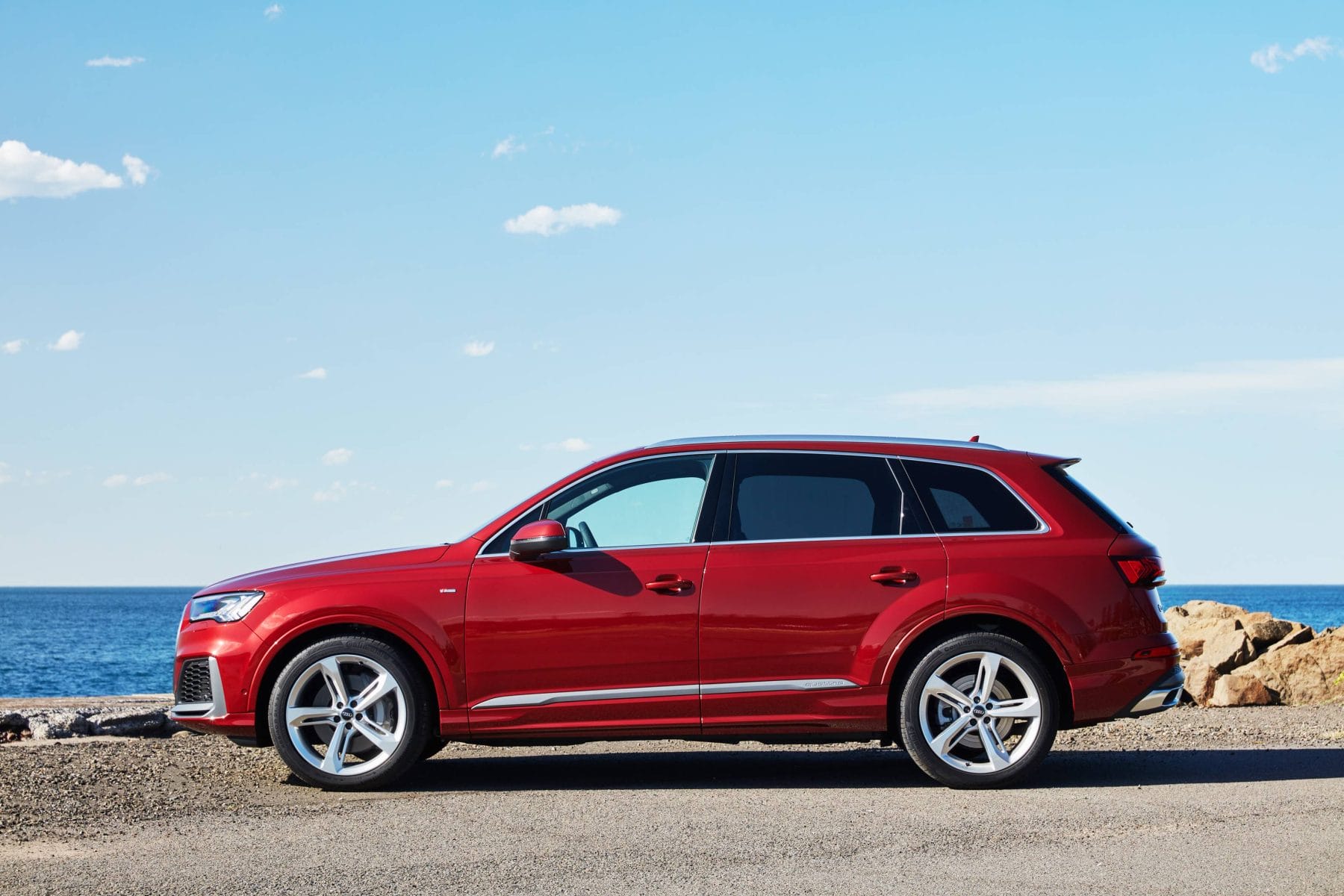 What is the Drive like?
In a word, beautiful.
Drive modes include sport and comfort settings, with another for driver customisations. The ride is luxurious, and floats along. Steering has a little weight to it, but is definitely leaning towards comfort rather than serious sportiness, just the way I like it.
Q7 loves highways, but is very competent around town. Parking is easy, and there is a 360 camera view to add a touch of confidence. In fact, all large SUVs would be difficult to drive without them.
Conclusion:
I like a big, spacious, luxury SUV as much as the next person. Once they were known as gas guzzlers, but no one can complain about 6.8L/100k. I like it a lot and it gets full marks for comfort and design.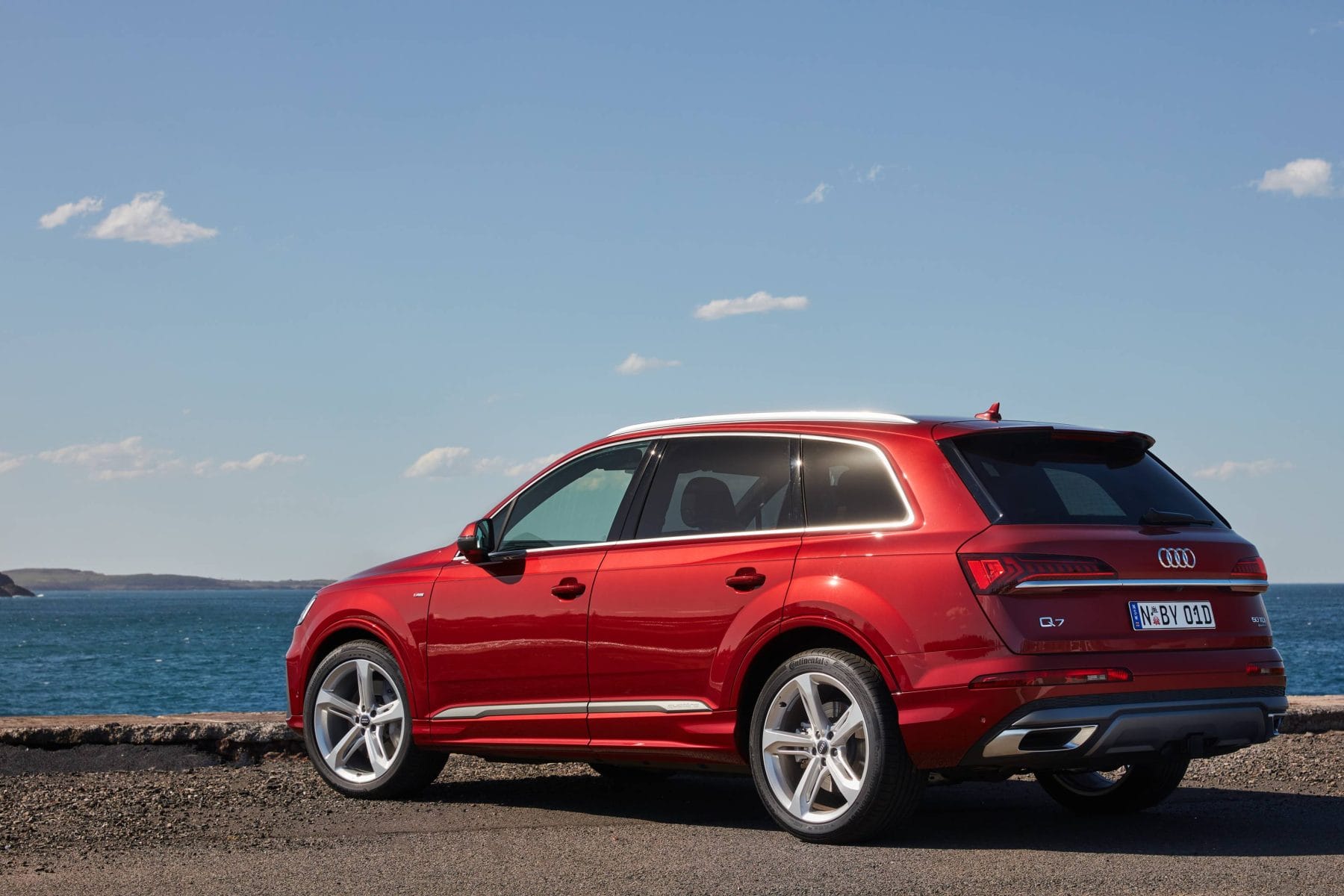 Audi Q7 QUATTRO S-line 50TDI
Price: $119,900 MLP*
Engine: 3.0 Turbo Diesel
Transmission: 8-speed Tiptronic Automatic
Power: 210kw
Torque: 600Nm
Econ: 8.8L/100k
*MLP – Manufacturers List Price includes GST and LCT but excluding statutory charges, dealer costs and dealer delivery. See your dealer for RDAP. Does not include price of any options.