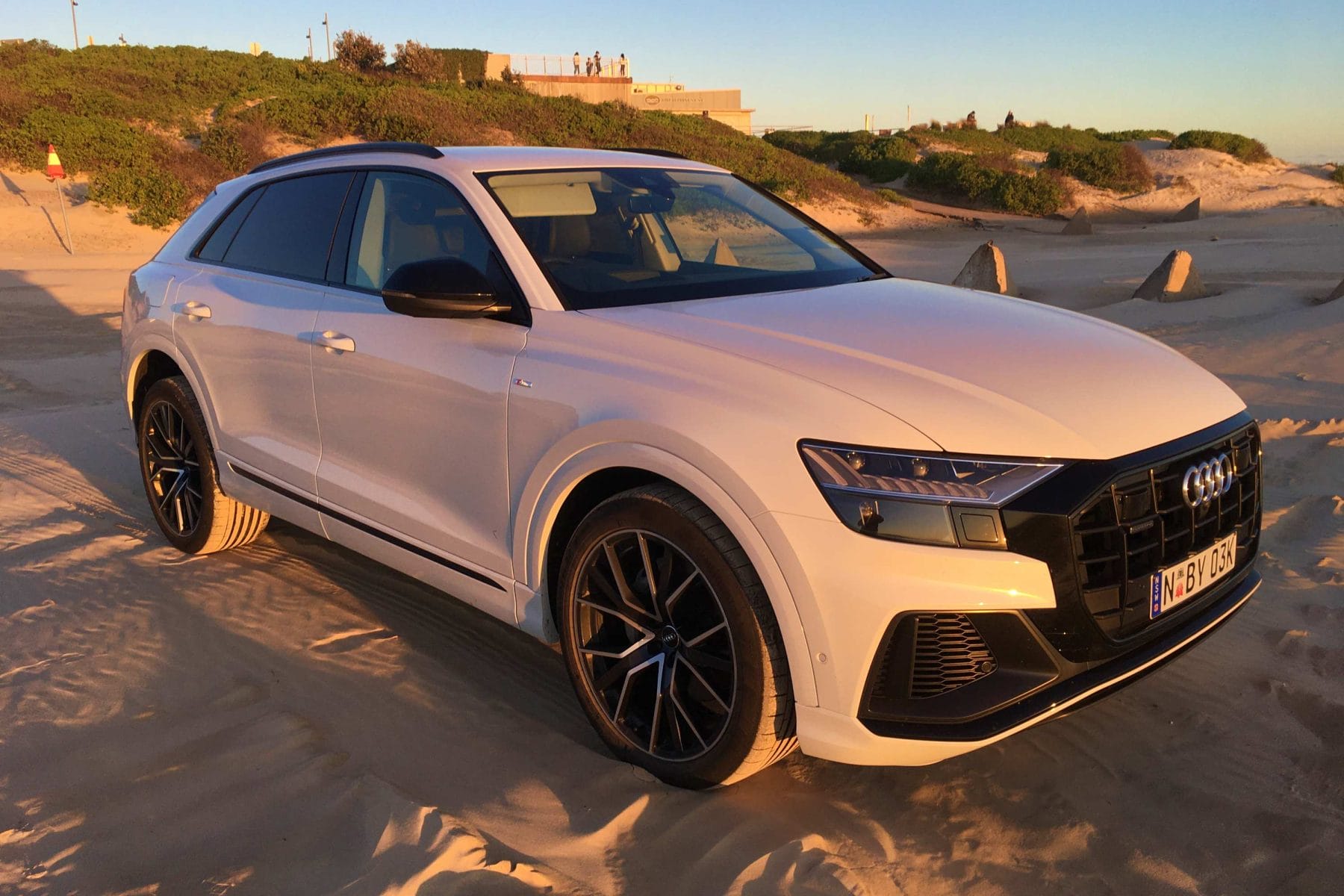 Audi Q8 was the perfect choice for a weekend trip from the winter sunny shores of Port Stephens to the snow caps of Thredbo in the Snowy Mountains.
I had planned a weekend away in the snow early February for myself and partner and my adult children. It had been a while since we all had a break away together and luckily, after many weeks of nervous waiting, we were able to go as Covid-19 restrictions were lifted.
We were lucky enough to organise the Q8 50 TDI S Line QUATTRO version as one of the vehicles for this trip. The other was a Toyota LandCruiser Sahara. Previously we have tested the Q8 SS TFSI QUATTRO version and loved it, so we were keen to take a longer trip in the diesel version.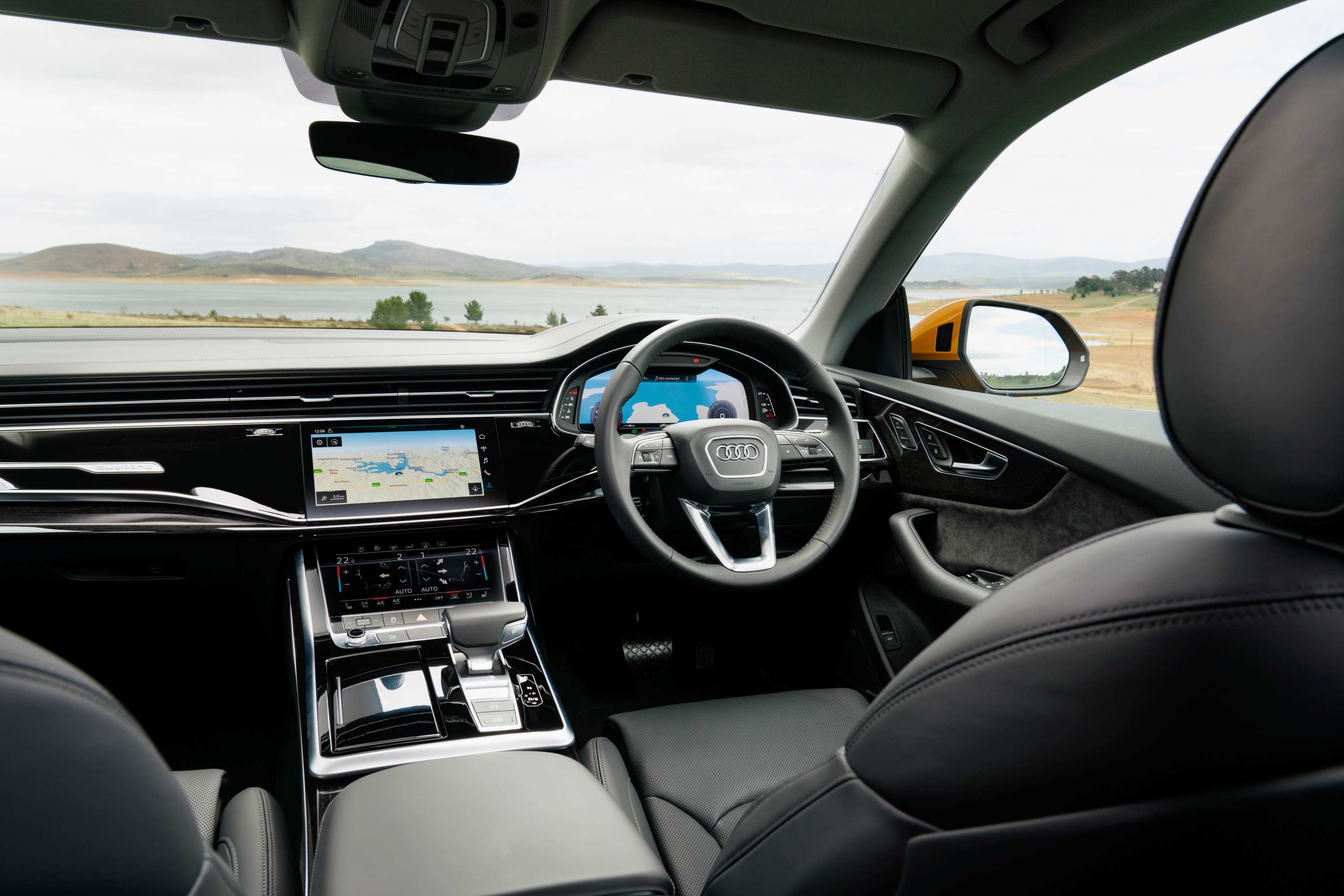 Audi Q8 Sydney to Port Stephens
We picked up the Q8 and headed straight out of Sydney in midday traffic. The run up the Highway to the M1 entry was uneventful but we did notice just how quiet the Q8 was and how well the suspension soaked up the typical suburban road bumps and holes.
Onto the freeway and once past the road works we settled in for a relaxing cruise. The combination of multiply electronically adjustable front seats and electronic adjustable steering wheel meant that I found a completely comfortable driving position.
Set cruise control, keep focused and enjoy the drive. The low torque delivery of the smooth diesel meant that the long hills on the freeway were never an issue, the Q8 never even dropped down a gear. The cruise control was also pretty good on some of the long downhill runs, where other vehicles seem to run away.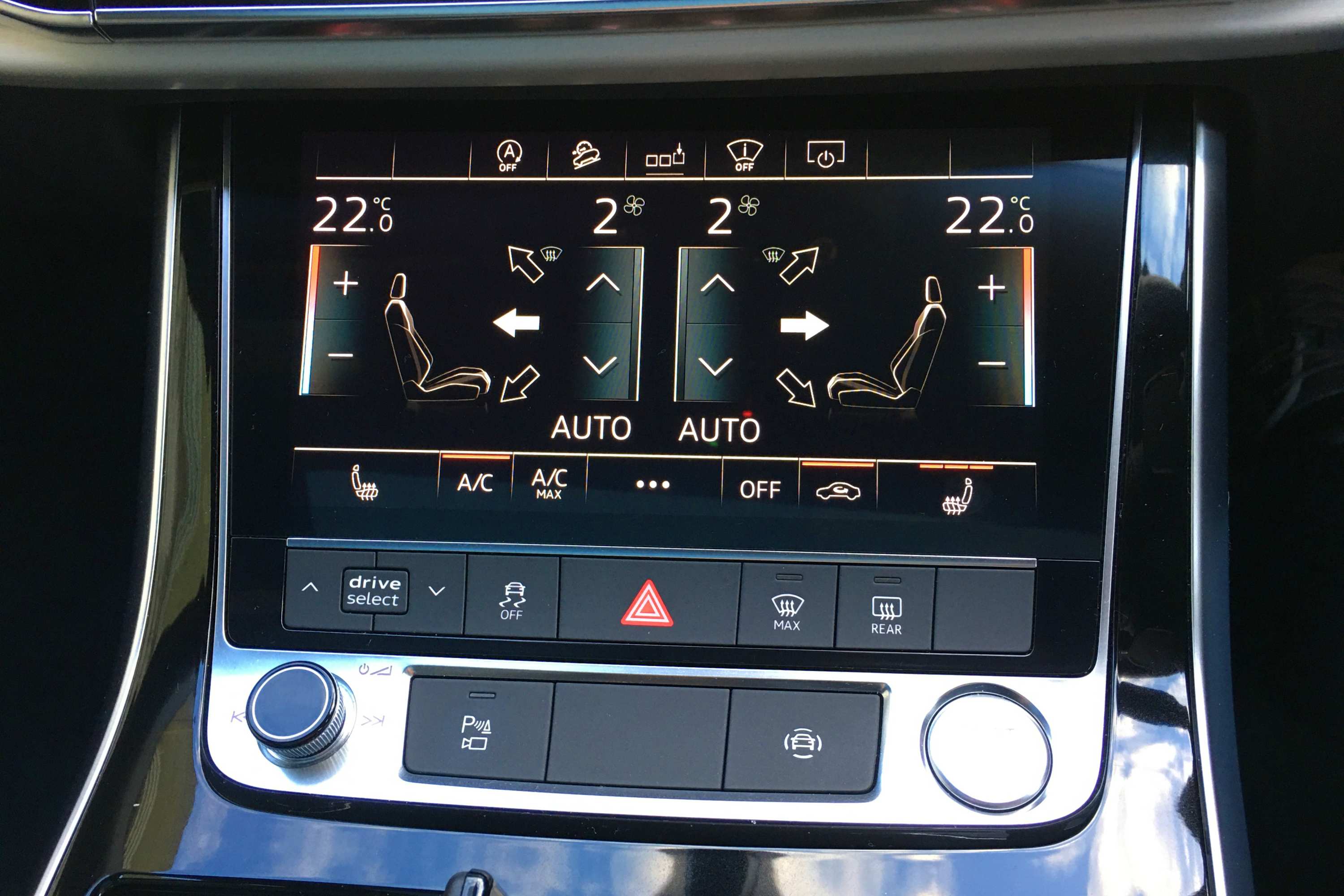 One slightly annoying feature was that I couldn't turn off the radar feature, which I prefer to be selectable on vehicles.
Two features quickly stood out about the car.
The first is the four zone climate controlled air-conditioning. My partner and I always have different temperatures and this made it easy and no arguing.
Second was the optional B&O sound system with 17 loudspeakers and 16-channel amplifier with a total output of 730 watts. The clarity was superb and we finally settled on what we wanted to listen to (meaning I gave up) and enjoyed studio quality sound in the car.
A quick stop at the twin servos along the way and a bit over 2 hrs from Sydney and we were home.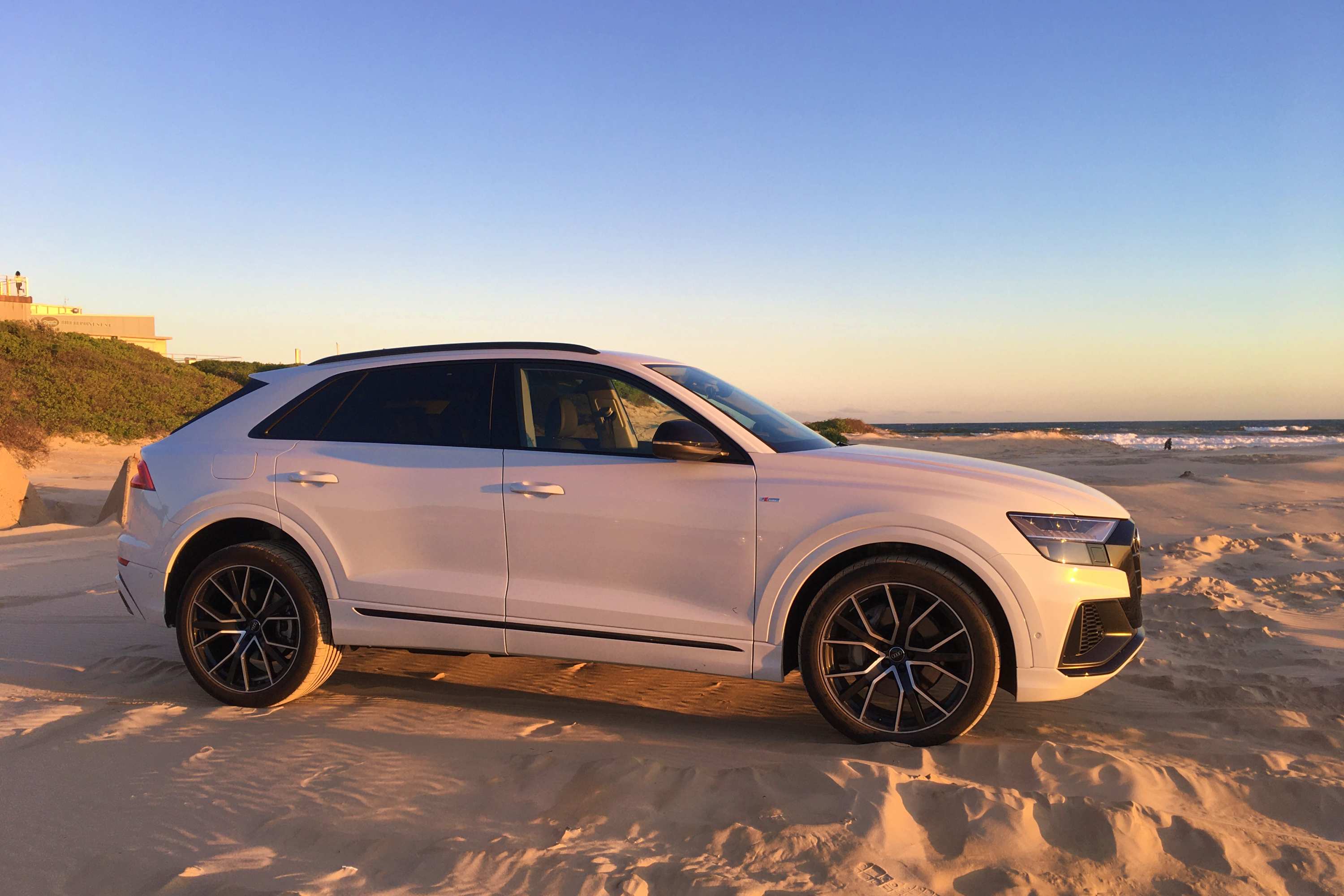 Audi Q8 on the Sand
I have to say the Audi Q8 is not my first pick for a drive along the beach. Don't misunderstand that comment.
It cruises effortlessly on the sand with the low torque and QUATTRO system providing complete confidence. It's better than many other prestige AWD SUVs that I would never even think about taking there.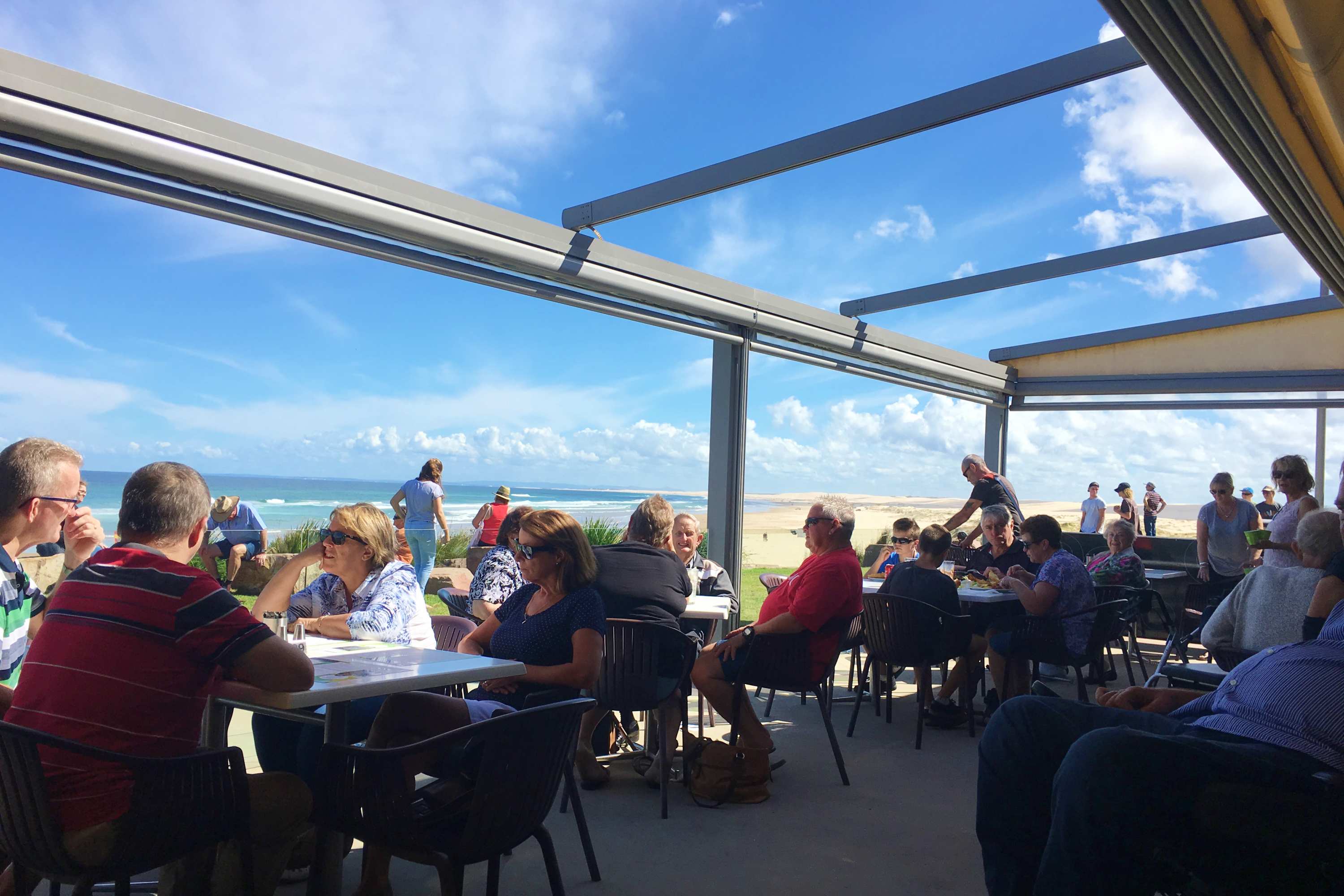 It's more about the approach angles and ground clearance on the entry track. Note though that ground clearance of 211 mm isn't too bad at all. However I'm sure not too many owners will take their $150,000 plus Q8 along the beach often.
The Q8 is better suited to driving to the headland and one of my favourite places, the Crest Café on Birubi Point. A spot of lunch, unbeatable views over the 32 km of beach and even a few whales gracefully swimming past not far out from shore made for a pleasant afternoon.
Thursday morning and we headed back to Sydney for an overnight stay and catching up with the others that were coming, before heading out Friday morning to Thredbo.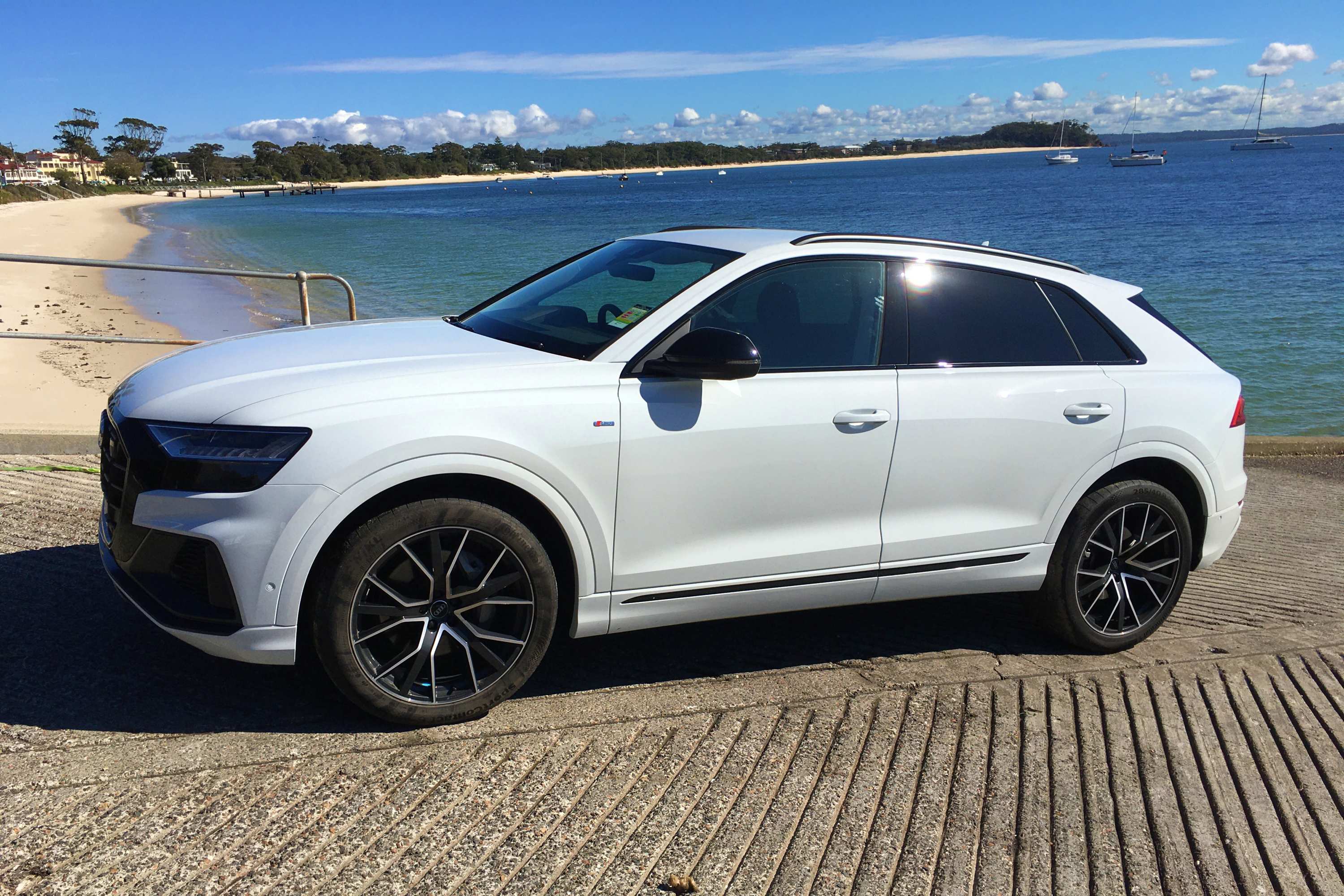 Audi Q8 trip to Thredbo
Normally when we go to Thredbo for a weekend we are up and gone by 4am so those that want to are on the slopes by 12. However with the COVID-19 issues the number of people allowed on the slopes was halved and there were no half day lift tickets, so we decided on a more leisurely approach.
Speaking about lift tickets, it took one of or party about 8 hours in a queue online to finally get what we needed. Talk about not planning for the demand from Thredbo management. It was ridiculous.
Up and out by 7.30am there were now three of us in the Q8. Here the 4 zone A/C became even more appreciated, especially the digital controls for the rear passenger, as did the four heated seats. A quick stop for coffee and pastries and off we went.
Getting through the Sydney traffic before it built up too much was a blessing and the drive south along the freeway past Campbelltown and seeing the bumper to bumper traffic heading north going to work reinforced how fortunate we were.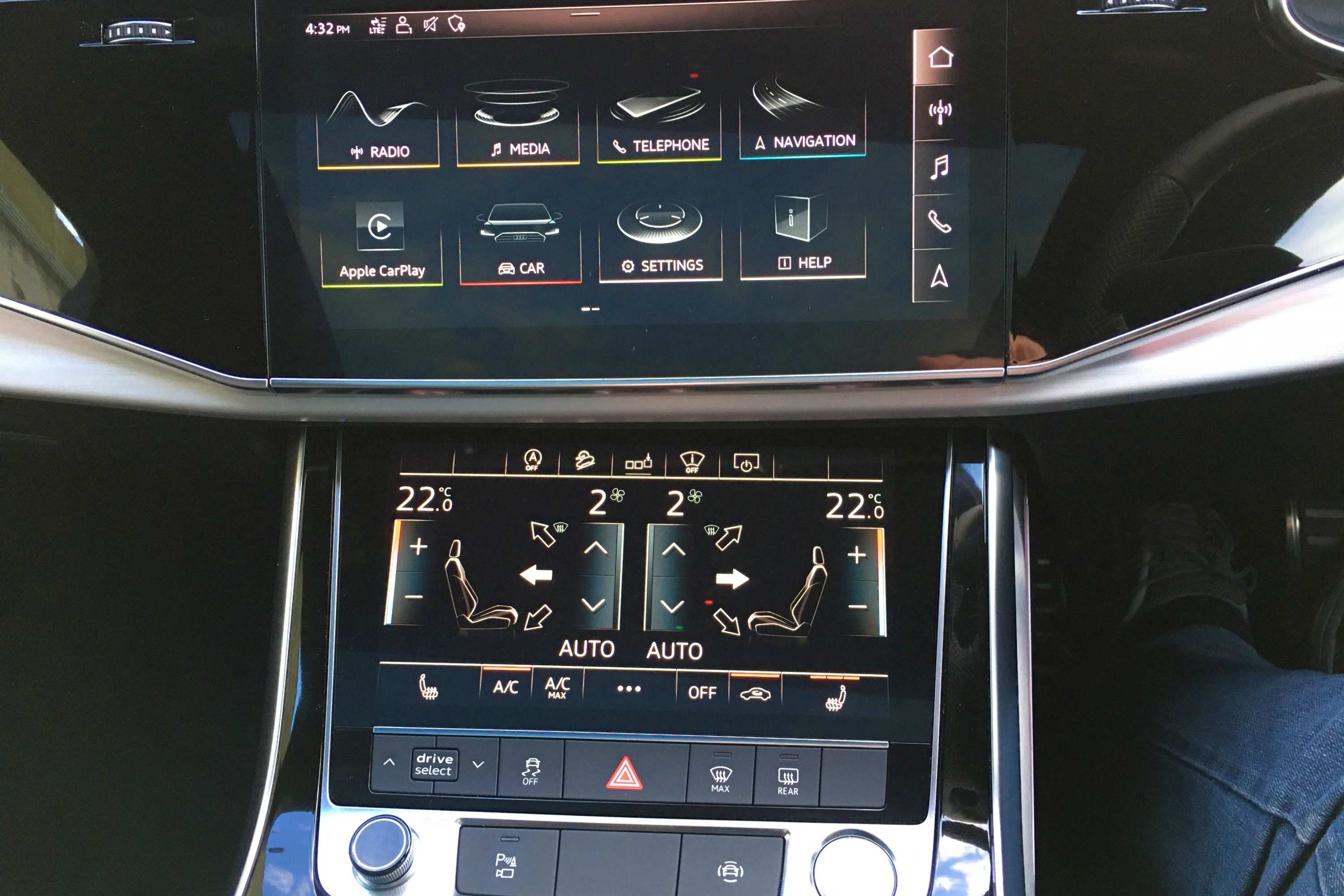 Again set the cruise control, stay focussed and watch the kilometres simply melt away. Long distance cruising is the forte of the Q8. My passengers enjoyed a snooze in absolute comfort. I simply enjoyed the drive.
First major stop was Cooma, for a snow board wax and lunch. In the past there used to be a café there that was a favourite haunt of local and touring motorcycle riders. It served pancakes the size of a dinner plate and it was awesome. Unfortunately time has passed and it is no longer.
So after a walk around we settled on an imaginatively named spot the Tourist Café for lunch. It looked good and turned out to have great coffee, good food and friendly staff.
It's worth noting that if you are picking up food or other supplies then Cooma has Woolworths, Coles and Aldi along with other stores. There is more choice in Cooma than Jindabyne, which has Woolworths only and Thredbo which has a smaller IGA, handy but limited in choice and more expensive obviously.
Often the design of a vehicle affects you in subtle ways. When I hopped out of the car in Cooma I would normally take a while to straighten out my dodgy knee and stretch my ageing back. However I actually felt quite good and relatively pain free after the hours on the Q8.
Big tick for the seat and driver ergonomics.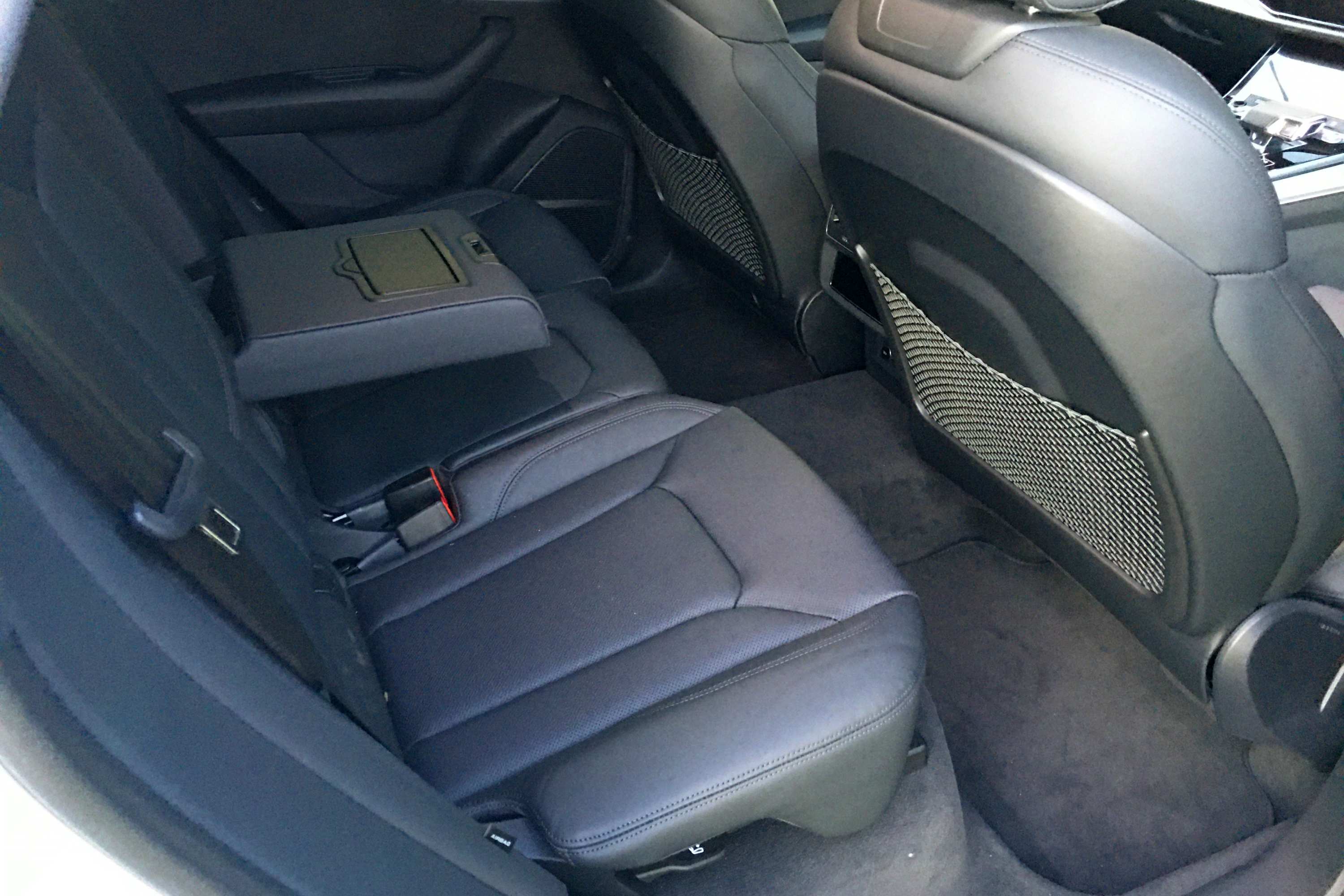 After lunch it was onto Jindabyne to pick up our ski gear and top up our tanks with alpine diesel. We have previously published snow driving tips and the benefits of alpine diesel and if you're heading to the snow they are worth a quick browse. Audi in the past has also run some snow driving experience days at Mt Hotham.
One benefit of the Q8 rear 40/20/40 seat configuration is that we were able to fold down one side seat back to accommodate the skis, snow board and boots etc, while still able to provide plenty of comfort and space for the third occupant in the rear.
Audi Q8 above the snow line.
Even though the roads were clear as it hasn't been a great season so far, there is still a requirement to have snow chains in NSW unless you have an AWD or 4WD vehicle (other states have different rules).
Here is where an AWD system like the Audi QUATTRO or Subaru symmetrical AWD system prove their worth.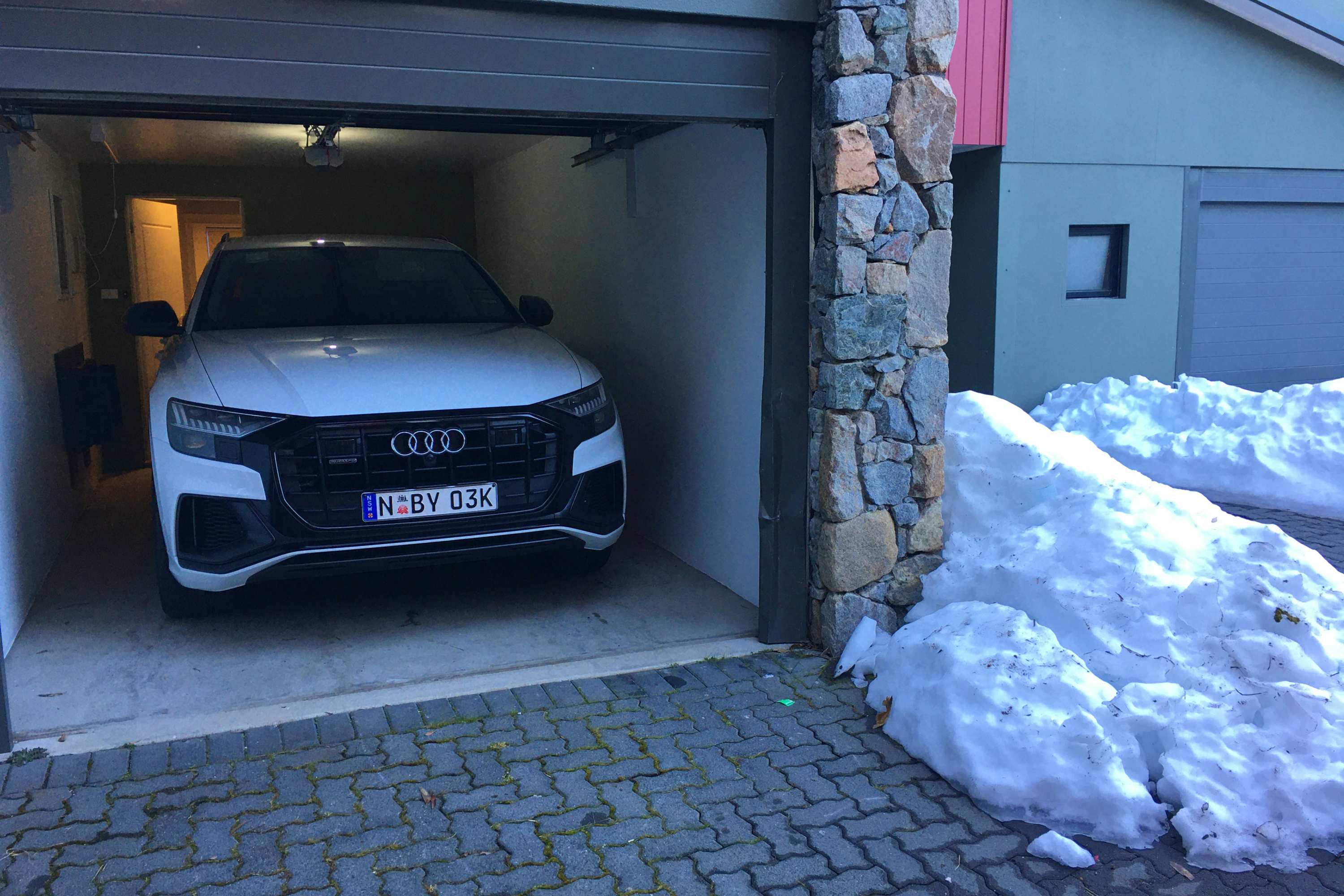 I have never been to the ski fields in anything other than an AWD or 4WD and never will. I have stopped and helped some poor tourists fit snow chains on a couple of occasions and quite frankly there is little worse than kneeling in the snow in the bitter cold with an icy wind driving through to your bones trying to fit chains on a wet, slippery, icy, or snow covered fitting bay. Gloves are next to useless when trying to lock the chains and when you take them off your hands freeze.
I don't think I can adequately describe how unpleasant fitting snow chains can be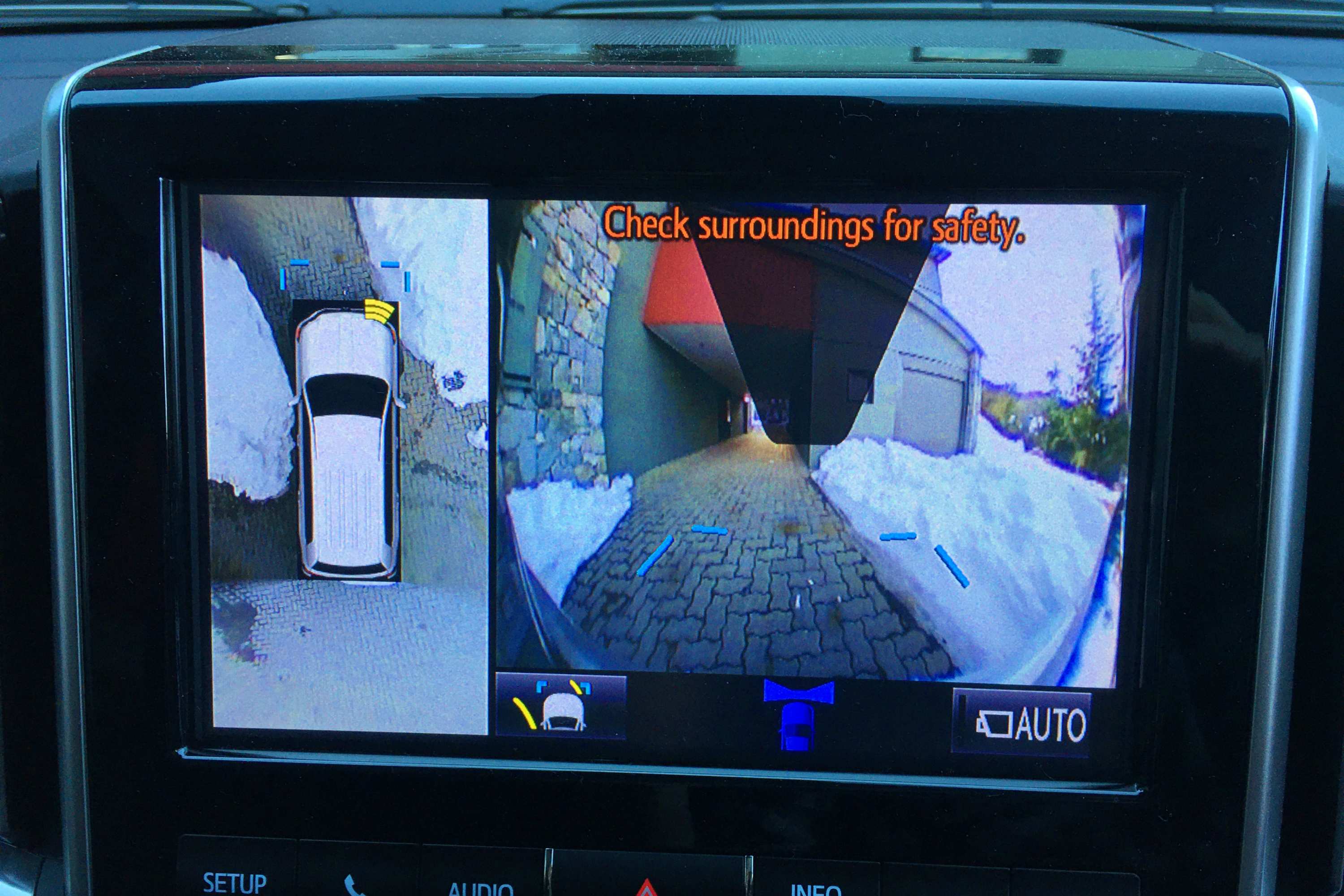 When we arrived at the chalet, the parking area was tight and with snow mounds restricting the driveway the surround camera system proved its worth, making sure we kept well clear of the icy snow as we slowly did a ten point turn to back the Q8 into the garage.
Chalet designs all differ. This one was three levels, with a tiled entry and hanging room, separate decent sized drying room which is essential and a separate bedroom with Ensuite. Middle level was main bathroom, kitchen, lounge and bedroom then loft. There were five of us so it gave us all room to spread out and have our own space.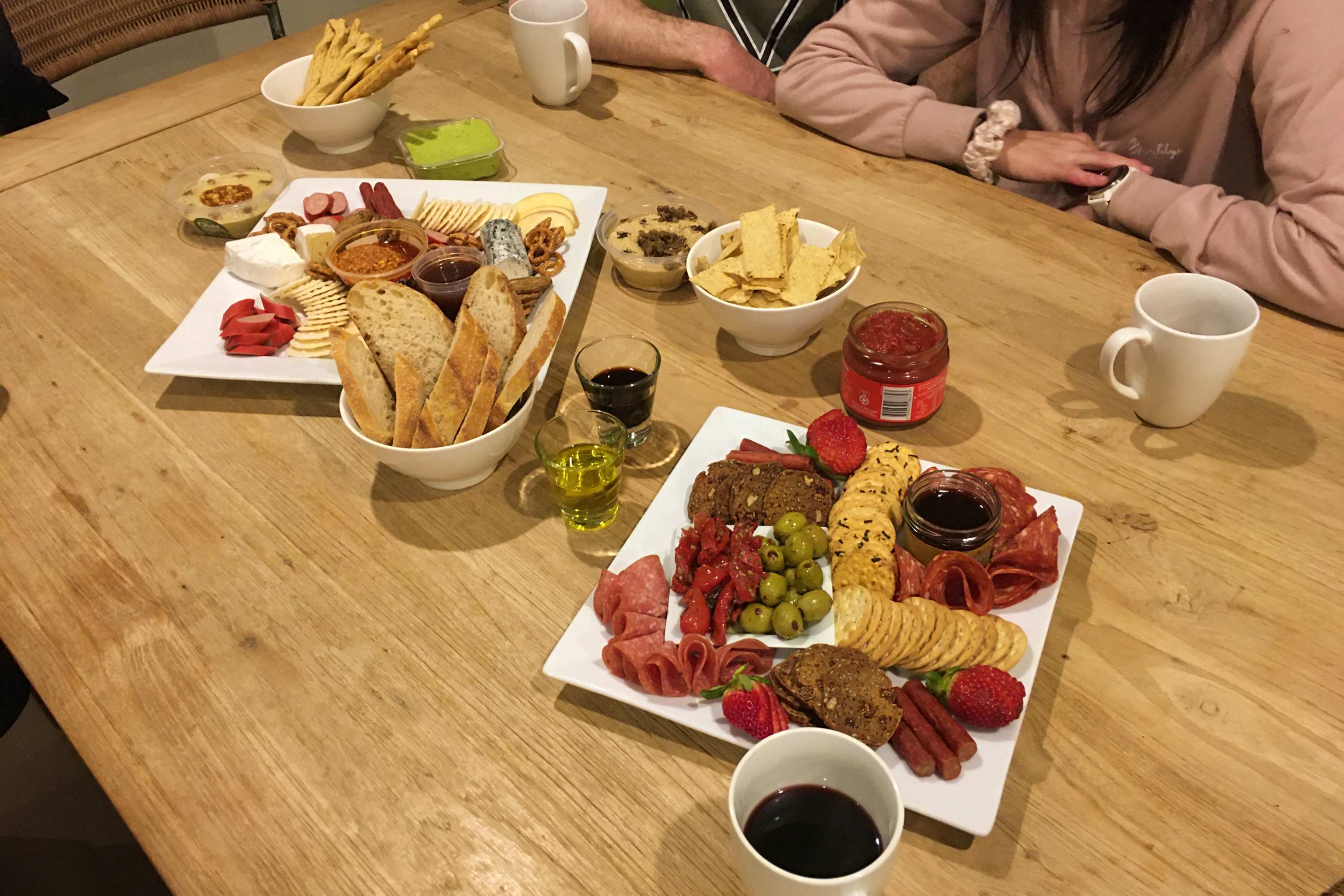 As we had a late and large lunch, dinner that night was a nibble spread with hot mulled wine (homemade) followed by games of poker and UNO and more red wine and champagne as well as lots of laughter?
Saturday everyone went their way on the slopes and it was a magnificent day. Sunny, fresh, but the snow cover wasn't great. Unfortunately it hadn't been a good season so far. I ended up making a big batch of spaghetti bolognaise but forgot the garlic so a couple of us walked to the village to get takeaway garlic bread. Another night of good food, wine and cards followed.
Sunday was miserable. It rained all day and by about 2pm everyone had had enough so we headed home.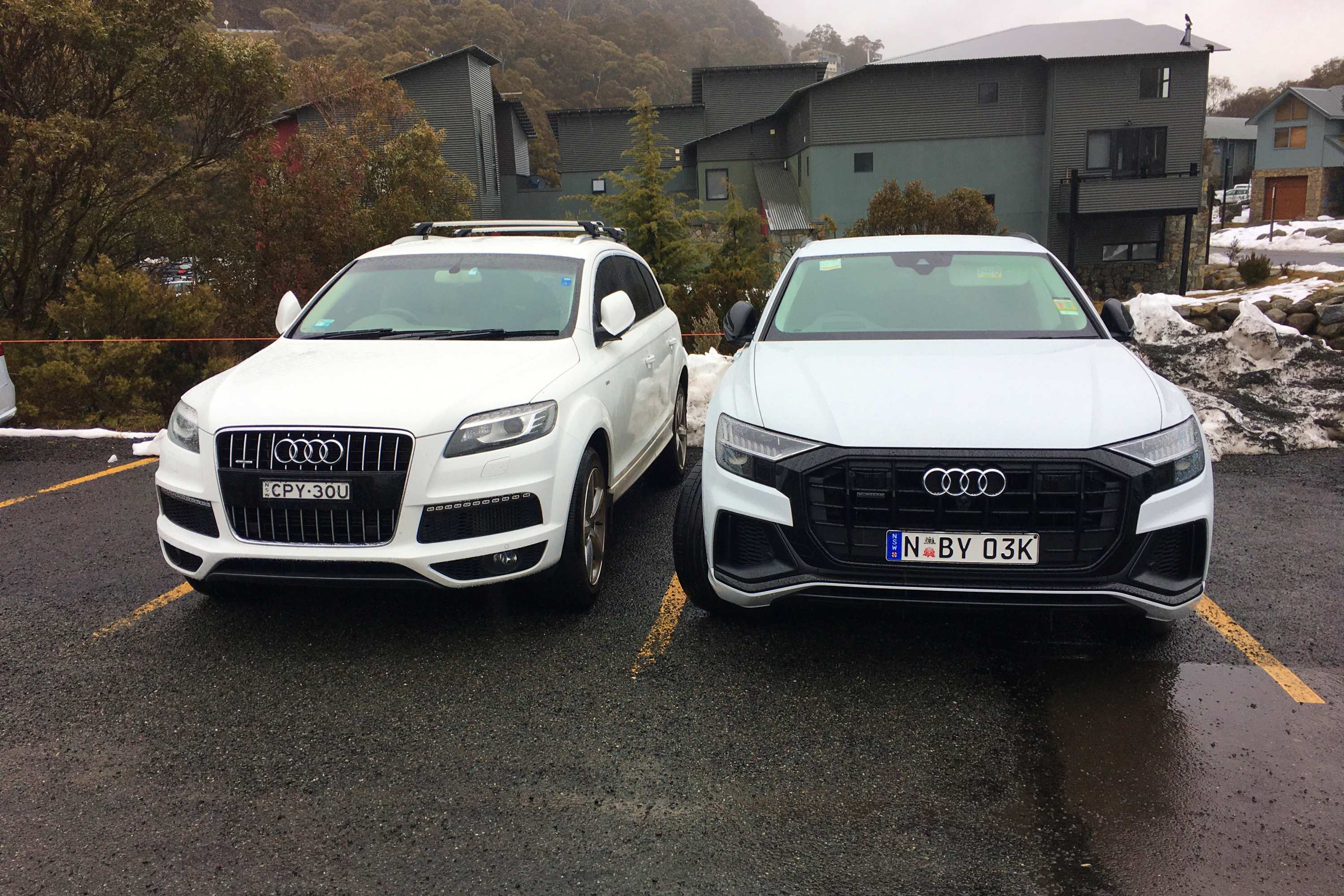 Audi Q8 heading home
As mentioned we had two vehicles on this trip and I swapped the luggage between them both to gauge just how much each could accommodate. The Q8 has a reasonable size boot and will easily accommodate luggage for four adults. If you are taking four you will probably need roof racks for the skis and boards though. It also has good rear seat room for even myself who is larger than the average bear.
Heading off it was truly miserable. Cold, windy, raining and there were patches of ice on the roads. It's these conditions where features such as AWD QUATTRO are obviously beneficial and essential as a safety feature.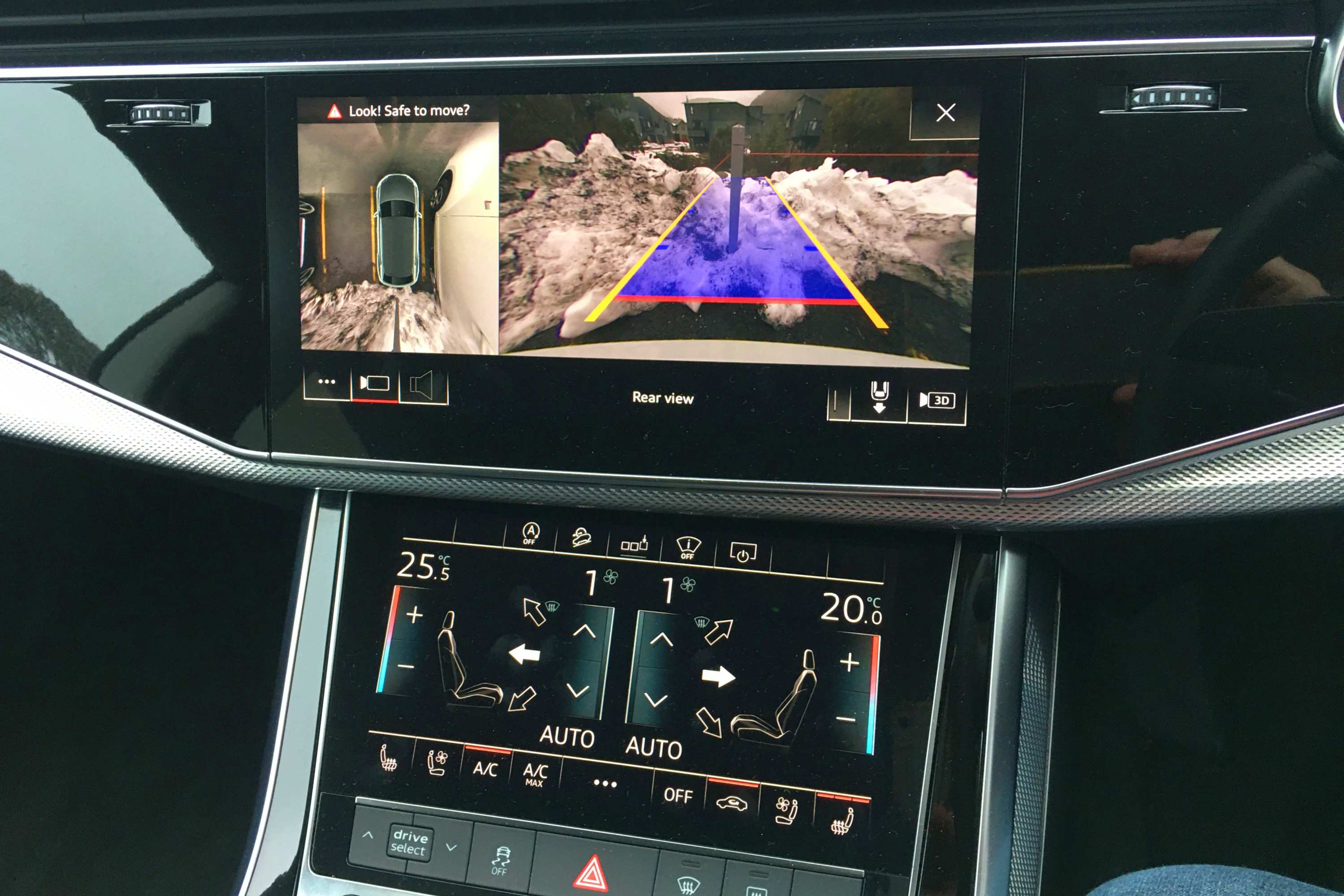 But also the little niceties such as heated seats, individual zoned climate controlled air conditioning, brilliant matrix headlights and fog light, auto wipers and auto high beam and the clarity of the head up display that allows you to keep focused on the road yet still see your speed etc. without diverting your eyes.
A brief mention about the seat heaters. Many cars have warmers that are just warm, not these, set them to three and you are nice and toasty. Despite the driving conditions you felt in control at all times.
It's when you get out for a break that you notice just how comfortable you were in the car. When it's about 1 degree outside, icy wind and raining, yet you feel refreshed and relaxed, you appreciate subtle design.
It rained the whole way from Thredbo to Sydney. The trip was tiring, but it could have been a lot worse. The Q8 actually provided a supportive environment to allow me to keep focussed and not become tried while driving.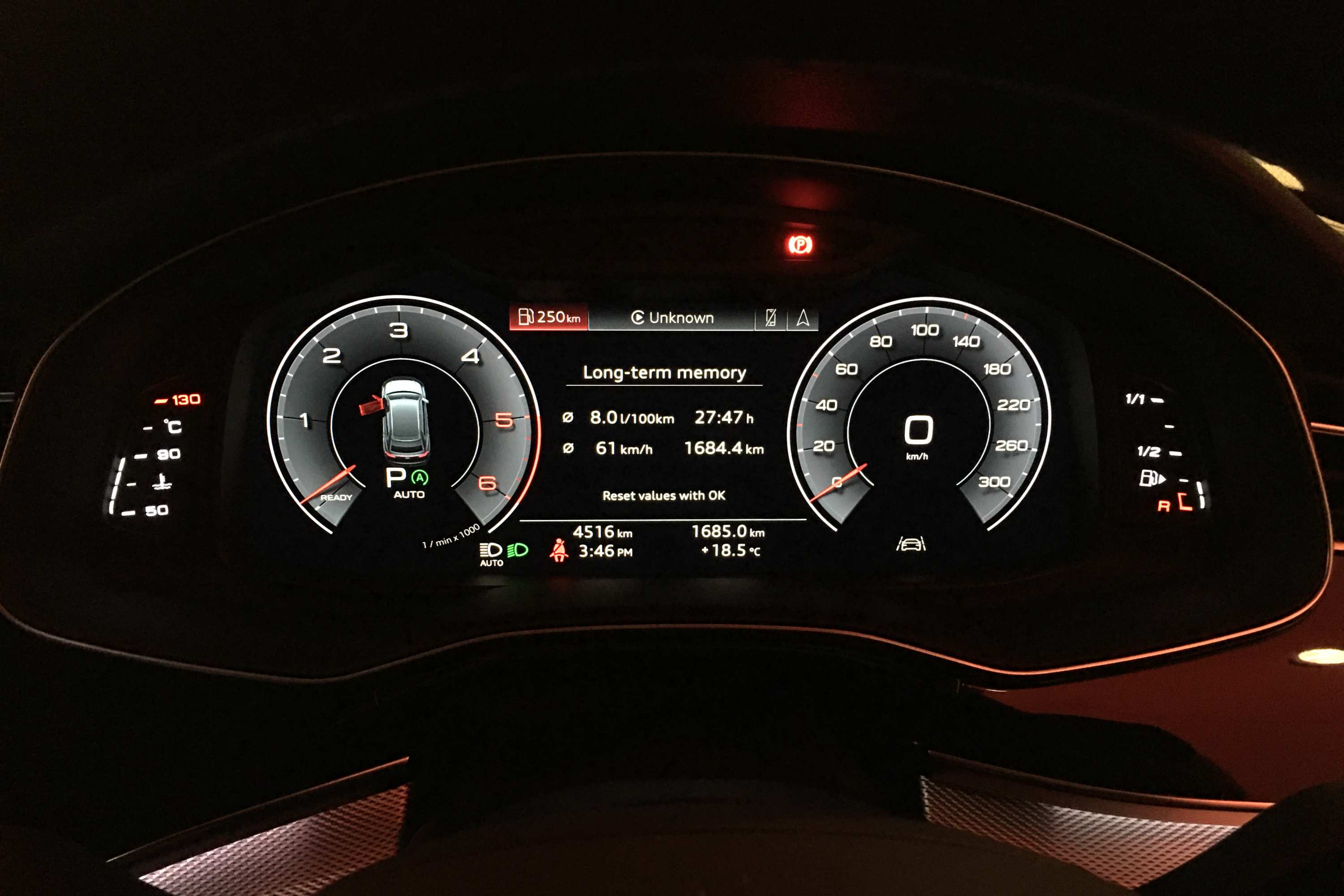 Audi Q8 50 TDI S-LINE QUATTRO some driving impressions
It's actually really great to drive, that's about all you need to know
The 3.0L V6 TDI provides enough grunt for almost every situation. If you want more grunt buy the SQ8
I did about 1600km over the time I had the Q8 and the overall average was 8.0L/100K
The Q8 is very quiet and cocoons the occupants
The ride, handling and feedback balance is excellent.
Driver ergonomics are spot on
AWD is an essential safety feature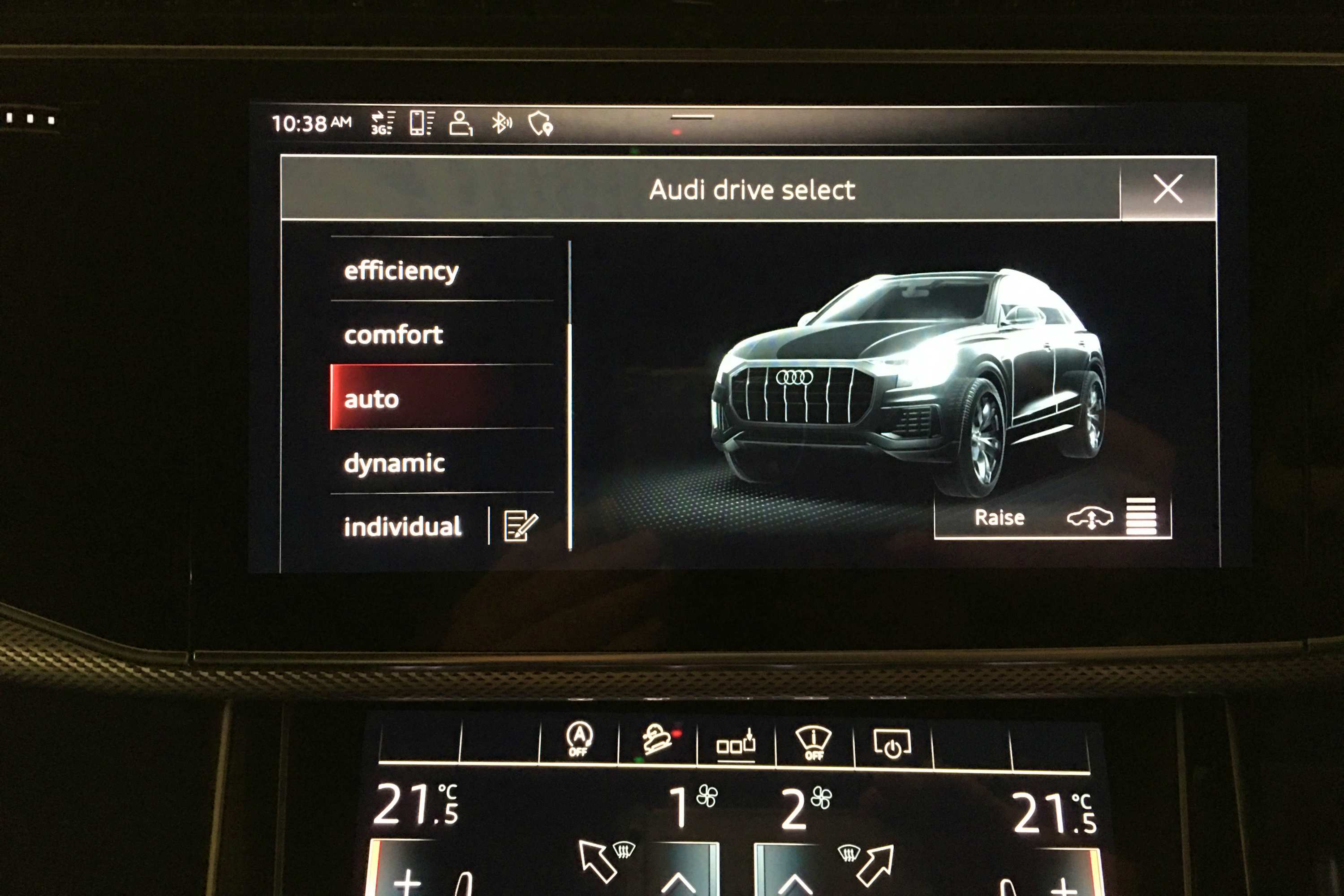 Audi Q8 family weekend away final thoughts
When your kids grow up and become adults it's important to plan trips like this where everyone gets together but also has room for themselves.
Hot mulled wine tastes awesome but can leave you with a headache in the morning
Simple things like playing UNO can provide the most fun sometimes
Skiing is still a ridiculously expensive pastime in Australia
Audi Q8 makes an excellent lifestyle SUV for a family of four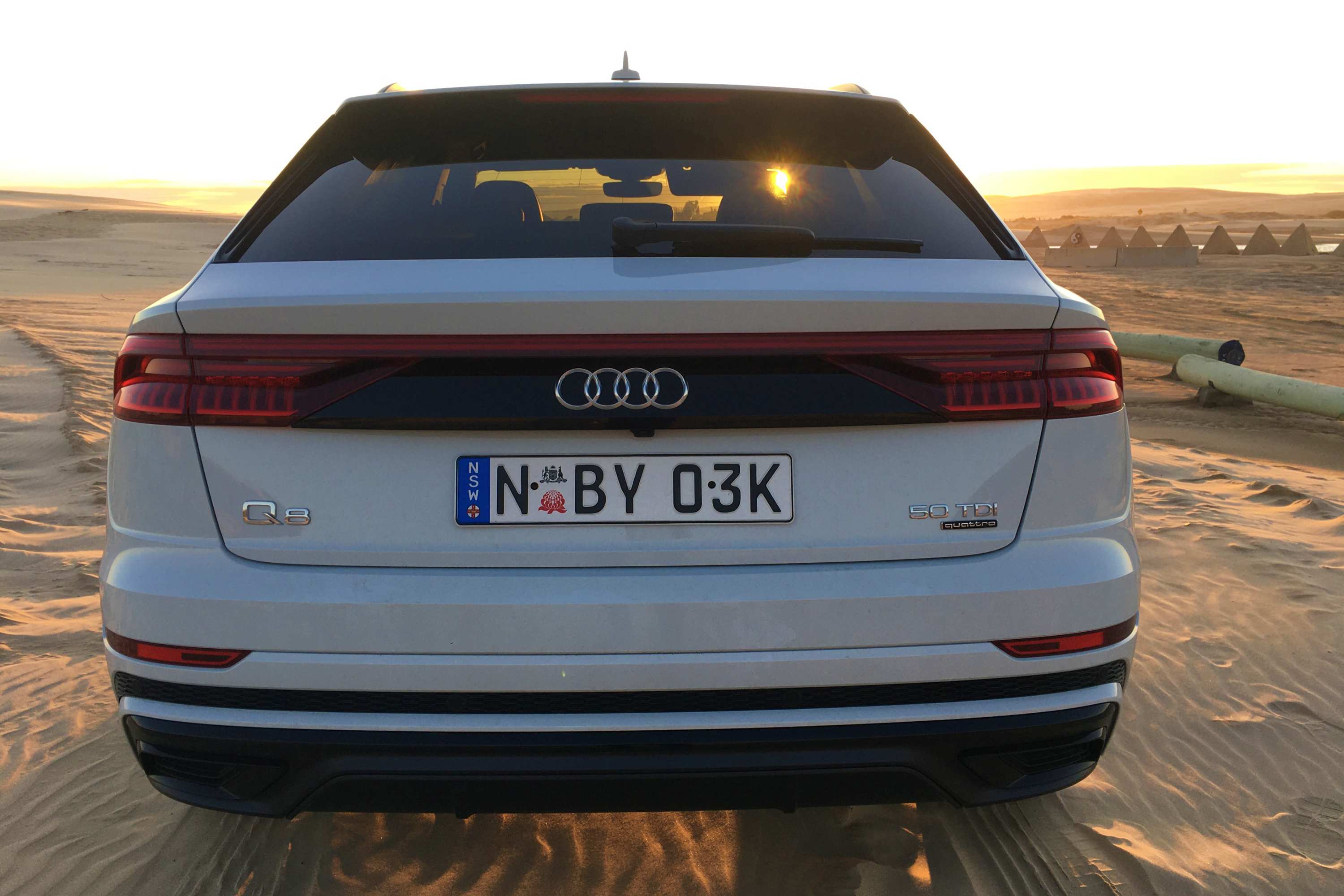 What's Good:
Overall ambience/ Stylish looks
Engine performance and economy
Balanced ride/handling
What's Not:
Can get pricey with options packs
Not a lot of small storage room for phone etc.
Not fussed on the transmission lever
Also Look At
 Model    Audi Q8 50 TDI S-Line Quattro
Model Price        From $129,900 MLP*
Price as tested    $147,050 MLP*
Engine                  3.0 L V6 TDI
Drivetrain              Quattro 8 speed Auto
Power                    210kW @ 4000rpm
Torque                  600Nm @ 2250-3250rpm
Safety                    5 Star ANCAP
CO2 Emissions      181 g/km
Economy ADR      6.9 L/100km
Tow Capacity        3500 kg
Tow Ball Rating    350 kg
Servicing              TBC
Warranty               3 Yr./ Unlimited km with 3 Yr. roadside assist
*MLP Includes GST and LCT but excluding statutory charges, dealer costs and dealer delivery. See your dealer for RDAP. Does not include price of options. Some features mentioned in the article are options.
Overall Rating:    90/100
Behind the Wheel           9
Comfort                              9
Equipment                          9
Performance                     9
Ride & Handling                10
Practicality                         9
Fit for Purpose                  9
Design/Style                      9
Lifestyle                              9
Value for Money               8