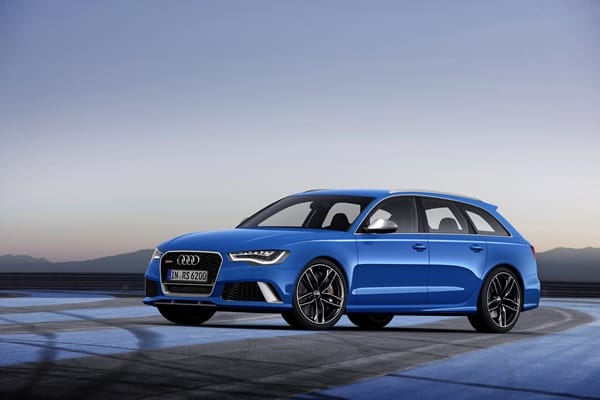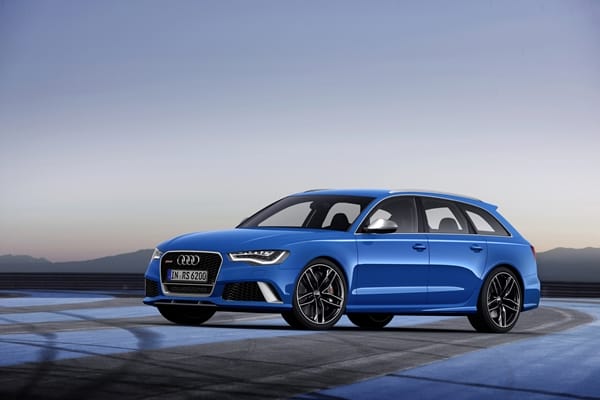 Audi's all new RS 6 Avant has been launched internationally. This superlative sportscar is heading to Australia for a local launch in November 2013.
Boasting a massive power output of 412 kW and 700 Nm of torque, this incredible performance car is available in Avant-body style only and joins the Audi RS 4 Avant as one of the company's most impressive achievements – a truly practical sportscar.
With a capacious load-carrying area in the rear of the RS 6 Avant, this all new model, like its smaller sibling, is extremely versatile yet gives nothing away in terms of pure sports performance. The RS 6 Avant accelerates from 0 – 100km/h in just 3.9 seconds.
Audi Australia's Andrew Doyle says the RS 6 Avant is sure to find favour in Australia because it's the 'ultimate' compromise – a car that performs brilliantly, yet has the practicality of an SUV, in an Avant body-style.
"The all new RS 6 Avant will be a very welcome addition to our high performance vehicle line-up in Australia. It will join the RS 4 Avant, the TT RS plus and the new R8 model – all of which have been introduced in the first quarter of this year to Australian audiences," Mr Doyle said.
"Without a doubt, 2013 is a year when Audi will introduce a host of extreme performance vehicles to the Australian market. In addition to our RS 4 Avant, TT RS plus and R8, we will also be bringing the all new RS 5 Cabriolet in July."
"There will be no shortage of choice from the Audi range for those dynamically-minded customers wanting to make the most of high-performance, combined with everyday driving capacity. This model will further cement our reputation as a manufacturer of the highest quality, sports vehicles," Mr Doyle said.
Whilst exact pricing and specification are yet to be announced for this sporty top model of the A6 range, it is expected to debut around $230,000 + MLP.
The RS 6 Avant is expected to carry a very high level of specification as befits it's 'supercar' badge including 360 degree camera, 20-inch wheels, carbon inlays, adaptive air suspension, digital TV + navigation plus, Audi connect features and an optional Dynamic Ride Control feature and matt quattro styling package.
The previous RS 6 Avant was sold in Australia between late 2008 until 2010. Around 65 units were sold in just over two years.