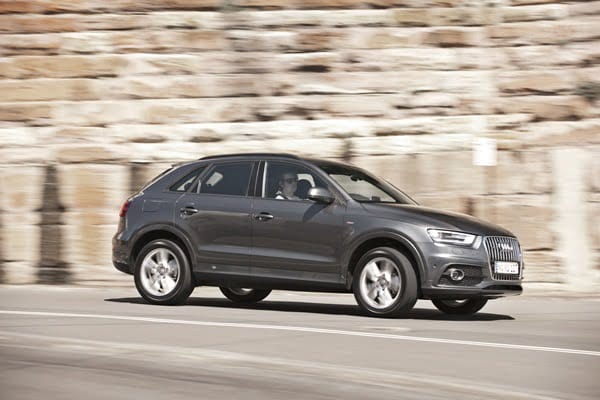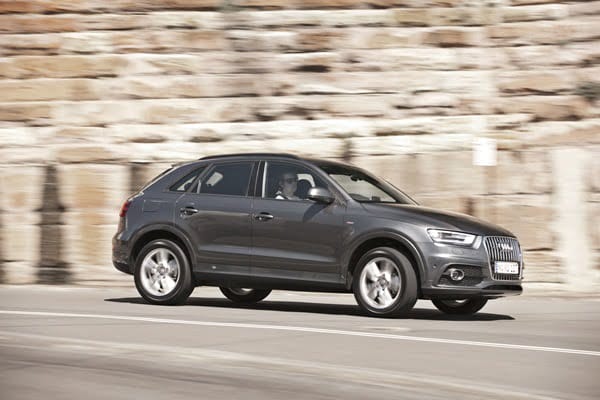 The Audi Q3 has just been launched in Australia. It is a premium SUV for the compact class. The Q3 is sporty, efficient and versatile – a vehicle that is equally comfortable on or off the road. Every aspect of the Q3 showcases Audi technology: the body, the drivetrain, the chassis and the assistance and multimedia systems.
The Audi Q3 is immediately recognisable as the newest member of the successful Audi 'Q family'. Like its bigger brothers, the Q3's coupe-like lines are a visual expression of its sporty character. Sharp edges frame elegantly arched sheet metal surfaces, and the optional bi-xenon headlights give the Q3 a distinctive and formidable presence on the road.
The Q3 is being launched in Australia with a choice of four highly efficient engines (two TDI and two TFSI engines) that also deliver the kind of sporty performance expected from Audi. All engines are 2.0-litres in capacity, and are turbocharged with direct fuel-injection. Start/stop technology saves fuel while the car is sitting still, and the electromechanical steering yields fuel economy savings of up to 0.3 l/100km. The handsome Q3 also leads its class in aerodynamics, with a drag coefficient of just 0.32Cd – a remarkable figure for an SUV.
The 103kW 2.0 TDI manual Q3 delivers outstanding fuel economy figures of just 5.2 l/100km, and with a full 64-litre tank of fuel, it has a range of over 1000 kilometres. The vigorous 130kW 2.0 TDI quattro provides an even more impressive driving experience, with a substantial 380Nm of torque arriving between 1750-2500rpm. Paired with the seven-speed S tronic transmission and quattro all-wheel drive, it will reach 100km/h from rest in 8.2 seconds.
The 125kW and 155kW TFSI petrol drivetrains also deliver impressive fuel efficiency, with figures of 7.3 and 7.7 l/100km respectively. The 155kW model offers drivers the sportiest performance, reaching 100km/h in 6.9 seconds and a top speed of 230km/h.
Australian buyers will find the Audi Q3 is very generously equipped, with features like Bluetooth interface with audio streaming, Audi parking system rear, cruise control, dual-zone climate control, driver information system and multifunction leather steering wheel standard on all models.
The Audi Q3 will naturally attract young professionals (30-39) who are successful in their chosen field, middle-aged couples and families who want an urban SUV that can be used for recreational activities, along with empty-nesters who lead an active lifestyle and want the versatility of a premium SUV. Audi has dubbed this overall group as 'Urban Navigators'.
The Audi Q3 will officially go on-sale nationally on 31 March 2012.
Audi Q3 range – Australian pricing
Manufacturer's List Pricing MLP (excluding on-road costs)
Q3 2.0 TDI manual 103 kW $44,800
Q3 2.0 TDI quattro S tronic 130 kW $54,500
Q3 2.0 TFSI quattro manual 125 kW $47,000
Q3 2.0 TFSI quattro S tronic 125 kW $48,950
Q3 2.0 TFSI quattro manual 155 kW $56,000