Audi has revealed at an exclusive function the highly-anticipated Audi e-tron GT quattro and RS e-tron GT.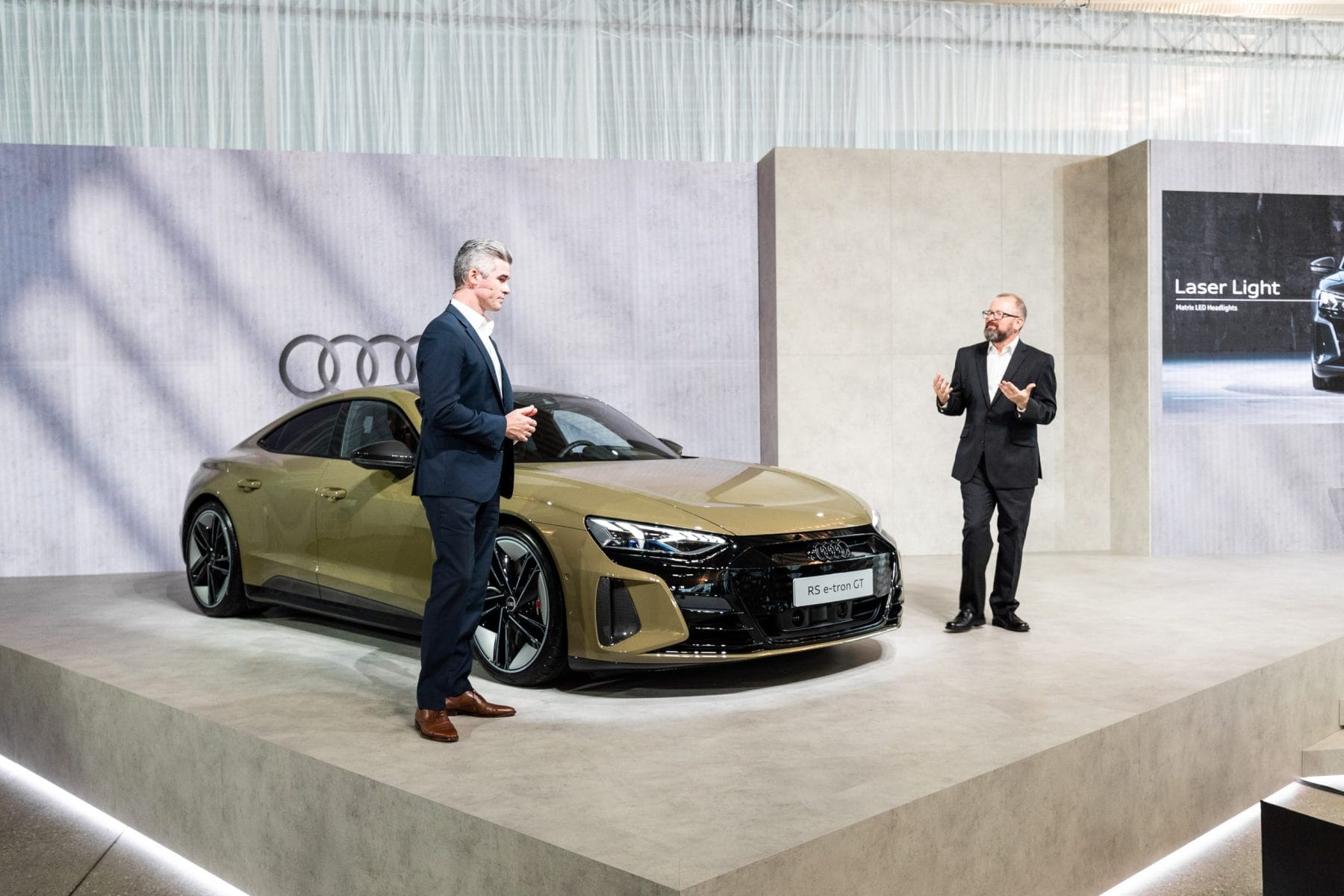 Scheduled to arrive in September 2022, the e-tron GT is a preview for the scintillating future of electric mobility from Audi. The four-door coupé combines emotive design, powerful drive, and dynamic handling with ease, signalling the start of a new era of performance and staking its claim as the gran turismo of the future.
Bold words for a bold design.
TO LISTEN TO THE RADIO REVIEW CLICK BELOW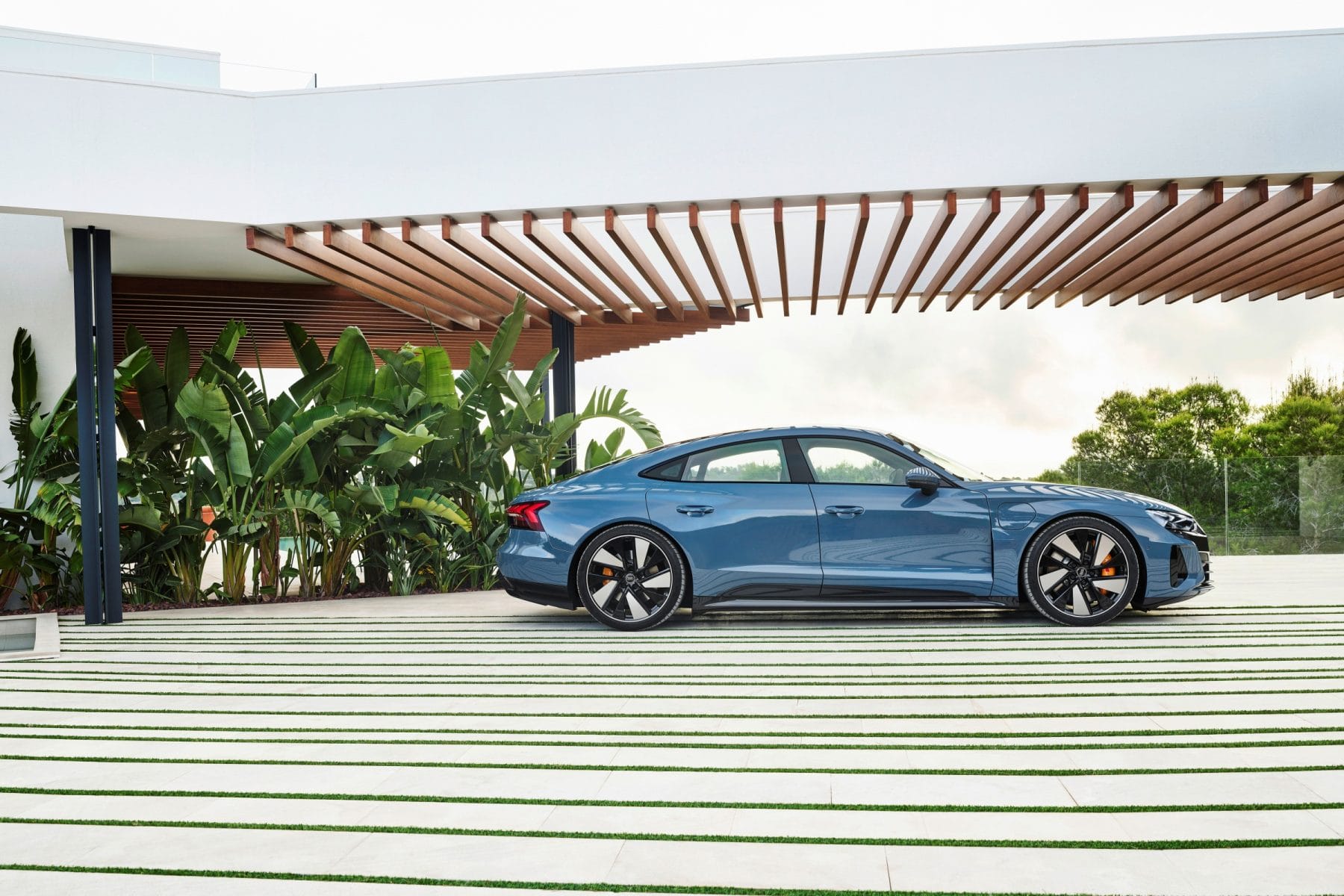 The e-tron GT and RS e-tron GT look stunning, offer incredible dynamic performance, but most significantly, they do this while emitting zero driving emissions.
"The e-tron GT is what the performance car of the future looks like."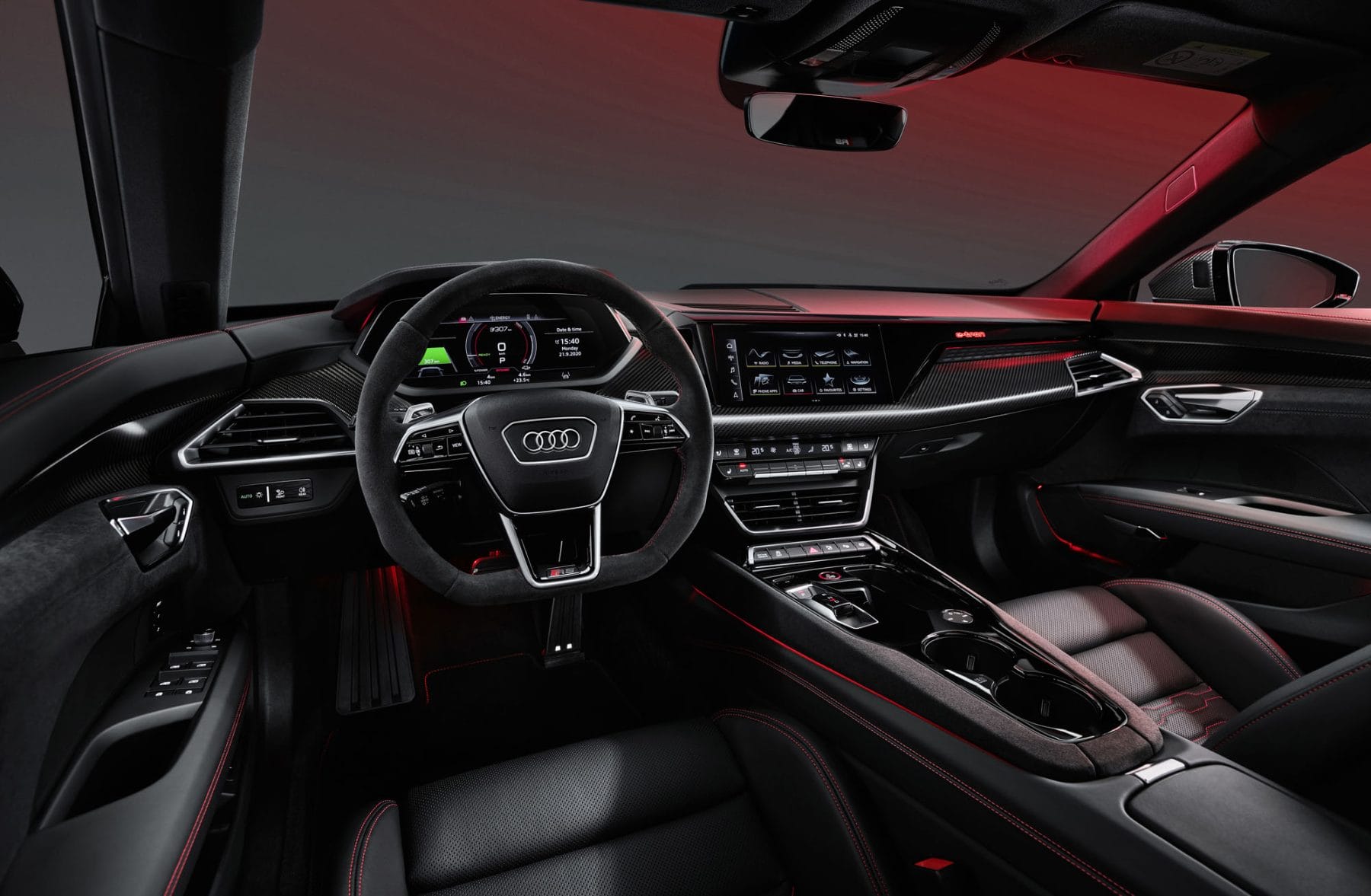 At the heart of the Audi e-tron GT sits two electric motors, one at the front and one at the rear, combining to produce an output of 350kW (390kW boost) and 630Nm. The incredible RS e-tron GT goes further, with 440kW (475kW boost) and 830Nm, reaching 100km/h from rest in a staggering 3.3 seconds. The 93 kWh battery ensures a driving range of up to 488 kilometres (WLTP combined range) is possible, while recharging at the maximum 270kW Direct Current (DC) capacity replenishes 100km in just five minutes.
The e-tron GT quattro starts from $181,700*, The RS e-tron GT advances to the next level. Starting at $249,700* plus the usual costs.
Audi Australia is also offering all e-tron vehicles – including the e-tron GT models – with a comprehensive customer offer that includes a 6-year subscription to the Chargefox charging network.
This is another step in the electric car push from manufacturers.
This is a Motoring Minute
Im Rob Fraser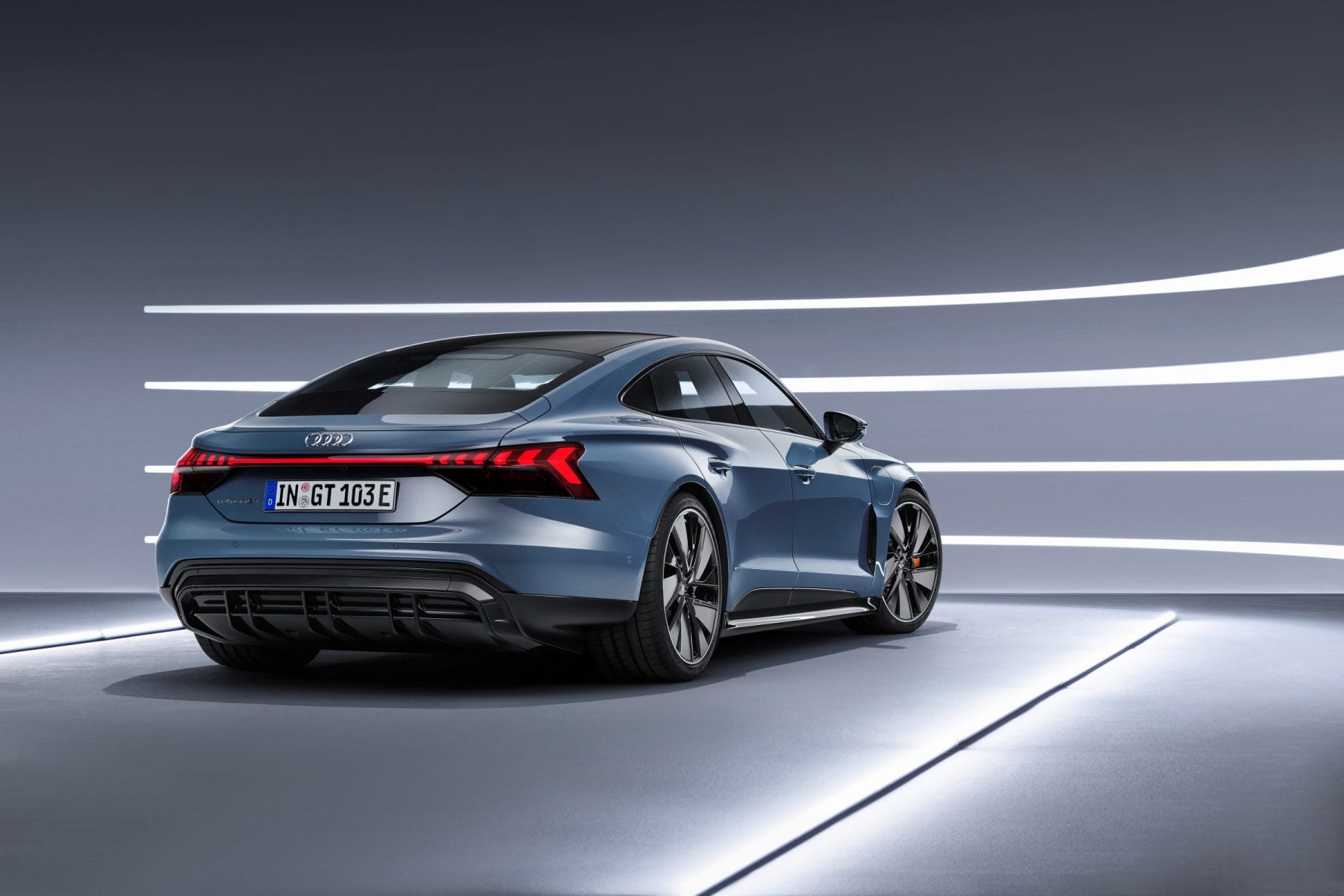 Motoring Minutes are heard around Australia every day on over 50 radio channels through the Torque Radio network. 
Motoring Minute has an average daily audience of over 150,000 listeners. That's over 750,000 listeners a week.
Motoring Minute is also broadcast as part of Overdrive Radio Program, which is broadcast through the Community Radio Network across Australia.
Motoring Minutes are also syndicated through various news sites around Australia