Ford Ranger Raptor x – The current Raptor X celebrates the final year before the brand new model is launched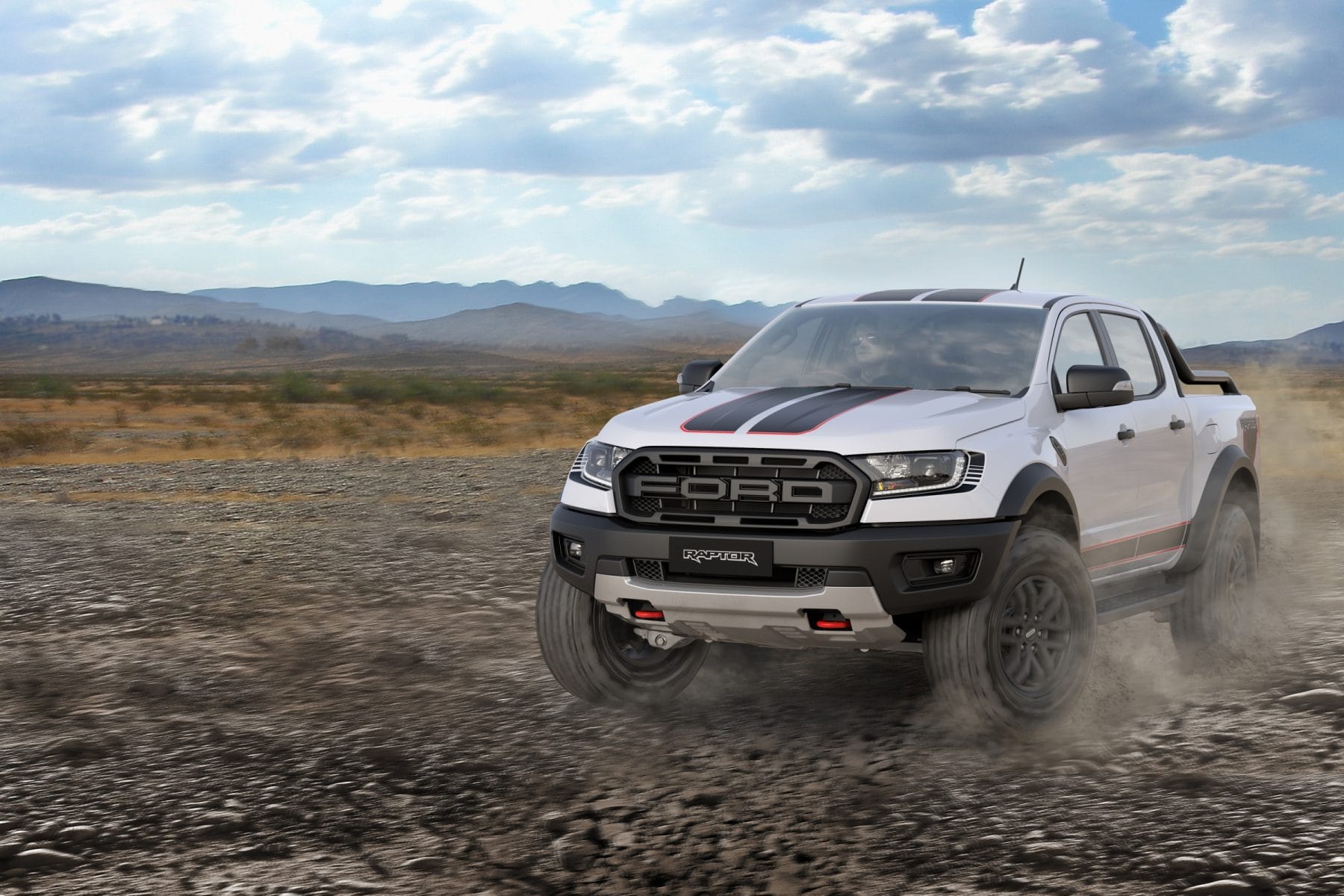 "OTT" striping goes Over The Top, and there are heavy duty steel side steps. I wouldn't like to use them as sliders, but then I am unlikely to ever have the need to try. Driving in dirt is not my thang.
Some other Ranger Articles
Oily Bits:
The 4X4 system has 2X4 for road use, 4H for tougher stuff, and 4L as a last resort. You can tow 3500kg in the lower models, but Raptor X is limited to 2500kg with its multi-link rear end.
Suspension is SLA type at the front and Multi-Link solid axel around the back. The rear brakes are discs, a change from lower trim levels with their leaf rear springs and drum brakes.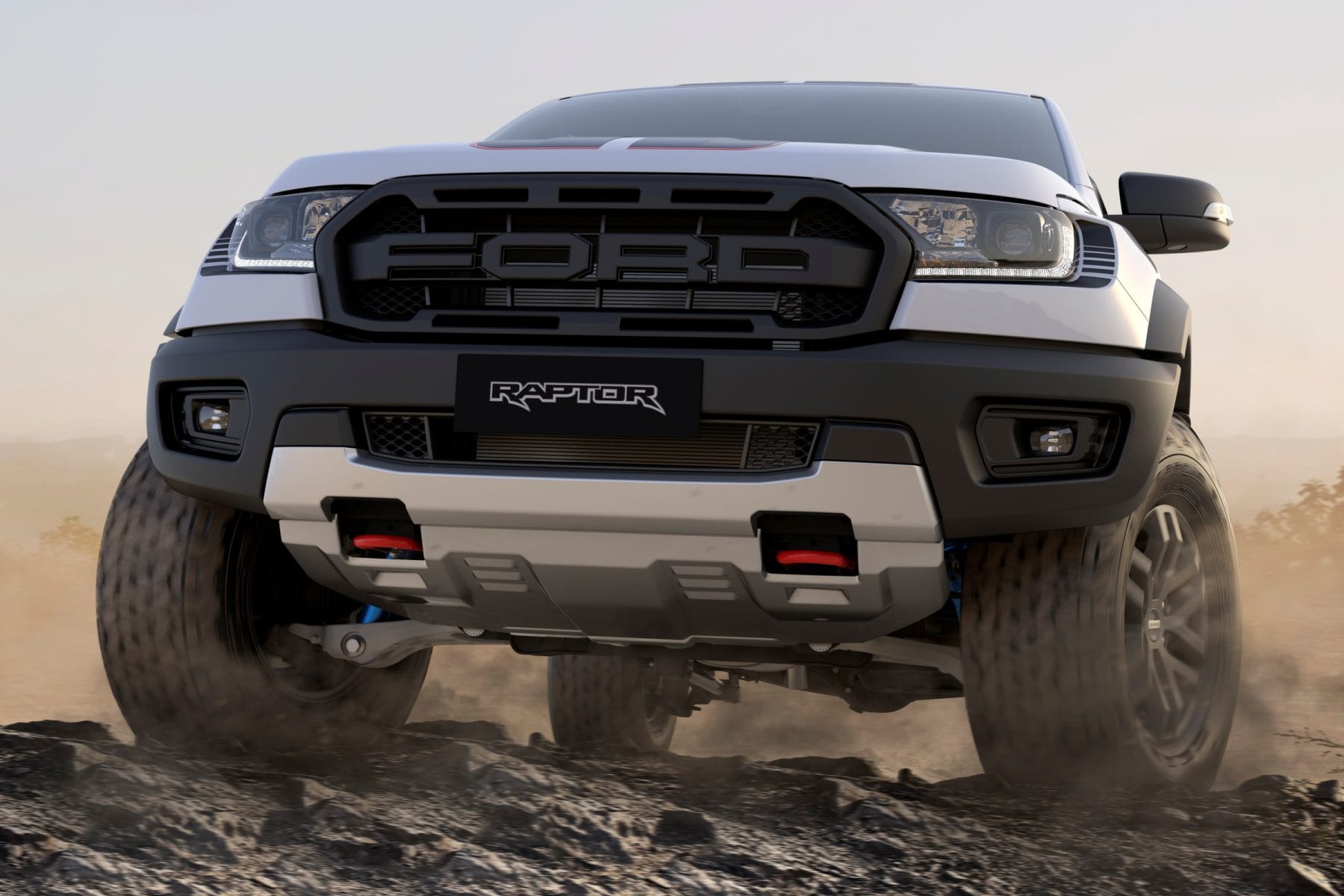 The bi-turbo 4-pot is paired to a 10-speed auto, which along with electric steering, makes Raptor easy to drive comfortably.
Combined fuel economy is a thrifty 8.2L/100k and even less on the open road. The 80L tank would probably get you from Melbourne so Sydney in a single bound.
The tray is coated in a non-slip surface, and there is no cover as standard. Once open, the tailgate is a very long way off the ground, with the 17" wheels having 33" tyres. There is a huge 283mm ground clearance to play with, and parking is easy with cameras and sensors to make sure you don't bang into anything.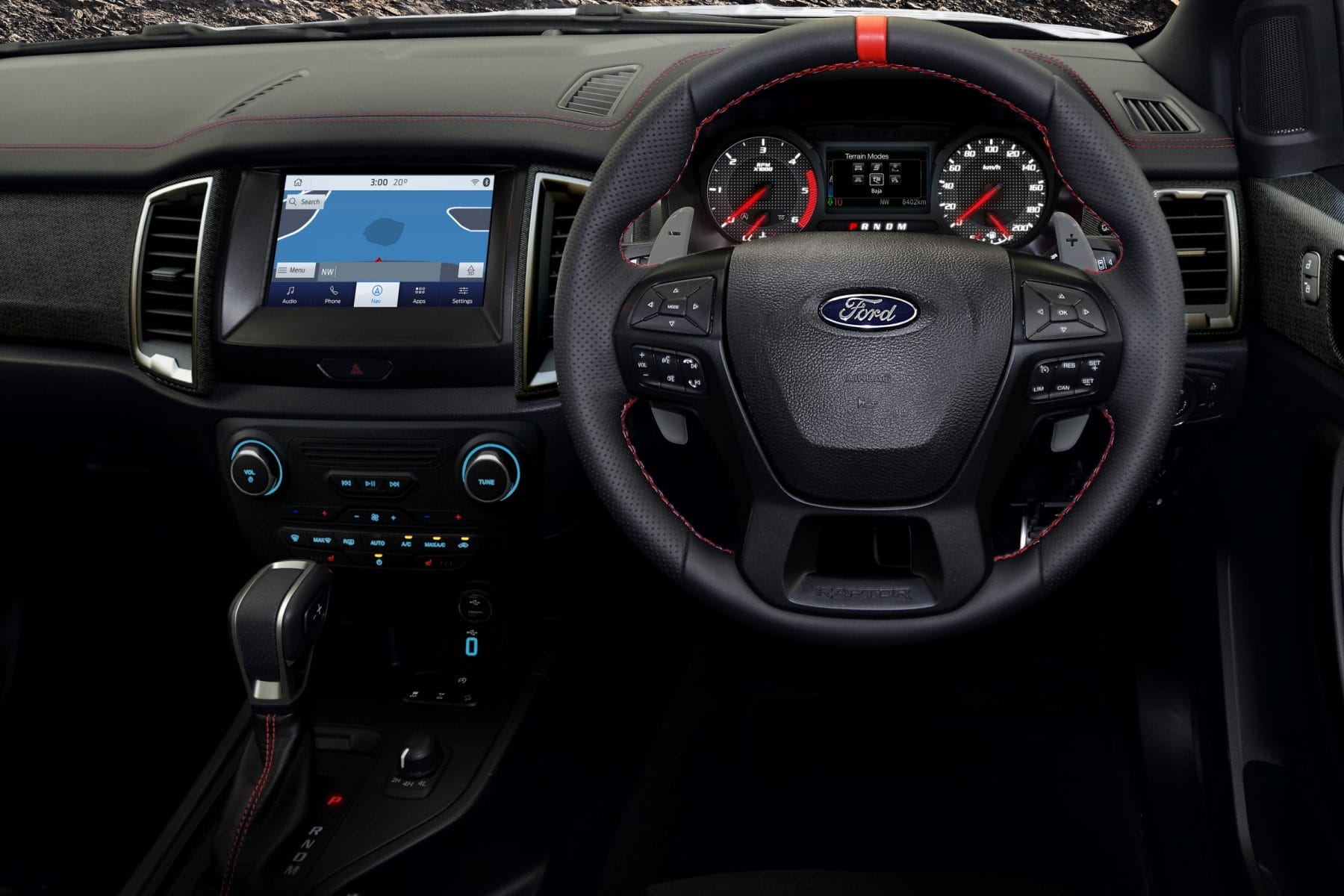 Is it nice to drive?
We nipped down the freeway to get an idea of Raptor at speed, and were pleasantly surprised. Raptor X has electric steering, so the computer applies a touch of torque to counter lane departure.
There is no blind spot monitor, which is a shame.
The smallish 8" central screen houses apple carplay/android auto, and connects by USB. Sound is acceptable, but not brilliant.
Rear seaters have a couple of power outlets, but no USB or air vents. Front passengers are well catered for, with an extra USB at the rear of the mirror for DashCams.
The over-all drive experience is good, and is comparable to other pickups in the segment
We've tested a lot of Pick-Ups and the main problem is usually comfort. Either the steering is rubbish, or the ride is like being on a BBQ hurtling down a cobbled lane.
Ranger feels like a good balance between ride, comfort, and ability.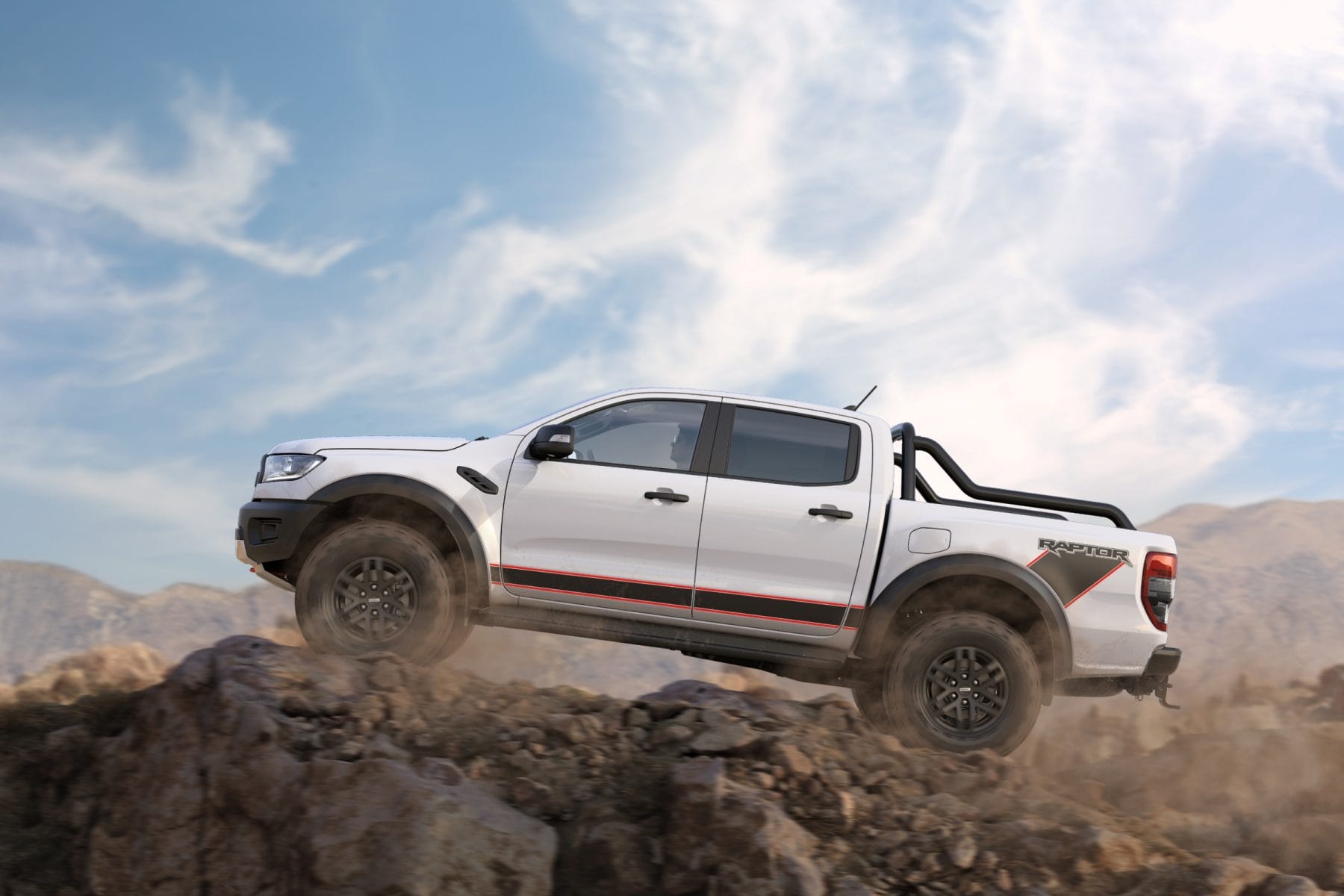 Final thoughts:
Raptor is big and brassy. Its in-your-face looks suit my tastes,  Ranger is a hit with farmers and miners for good reason. There is plenty of carrying space and a good carrying capacity, and I like the pucker 4-wheel-drive system.
With the new Ranger due in a moment, Raptor X is a fitting hoorah for a workhorse we've come to love.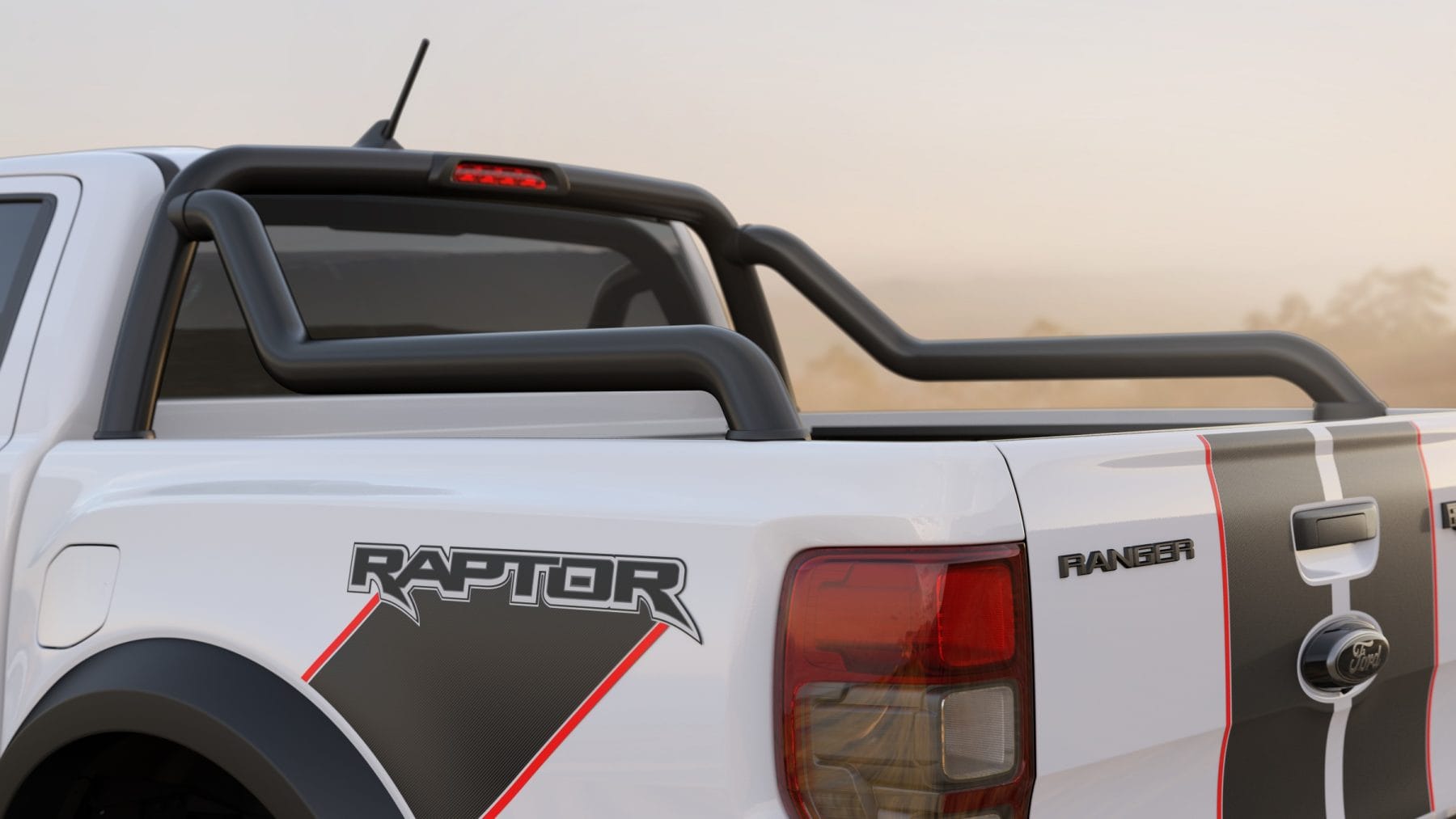 Conclusion:
Ranger Raptor X is variously Australia's top seller, swapping places with Toyota's Hilux every now and then.
Whether you like them or not, Pick-ups are firmly rooted in the Australian landscape. Frugal diesels and tough builds make them ideal for industry and commerce. Tradies love them, and we love tradies in them, as long as they turn up when they say they will.
Price: $89,390 MLP*
Engine: 2.0L Common Rail Bi-Turbo diesel
Trans: 10-Speed Automatic
Econ: 8.2L/100k
CO2: 212g/k
Weight: 2376kg (gvm 3090,gcm 5350)
*MLP Includes GST and LCT but excluding statutory charges, dealer costs and dealer delivery. See your dealer for RDAP. Does not include price of options. Some features mentioned in the article are options. RDAP means Recommended Drive Away Price (without options but including all other charges)