Audi e-tron GT – Audi has upped the ante in presenting a vehicle that pushed style and prestige as well as forwarding thinking technology in an electric vehicle.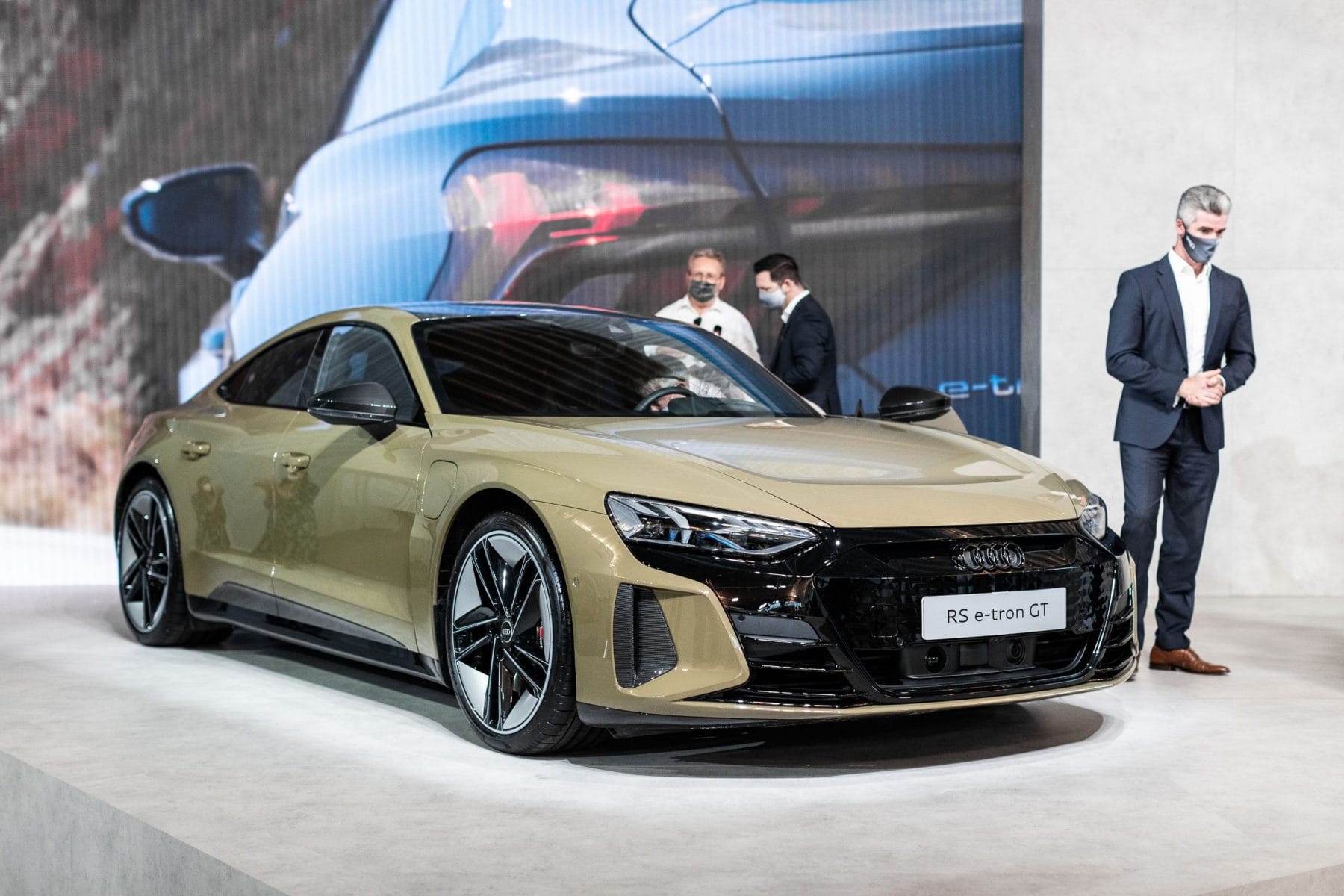 We have already seen their e-tron SUV now they have shown the e-tron GT for the first time in Australia.  With supply constraints, however, it will not be in the show rooms here until September 2022 at the earliest.
The e-tron GT is a four-door fastback with a wide, low, sleek, flowing design.
It will look good in the driveway of an expensive home and while we haven't driven it yet, the power and features suggest that it will make a very elegant touring vehicle.
With a price starting at $181,700, and going up to around $249,700 plus on road costs, you would be looking for something with features that you could boast about to your friends: and not just about it being electric. The Audi does not disappoint.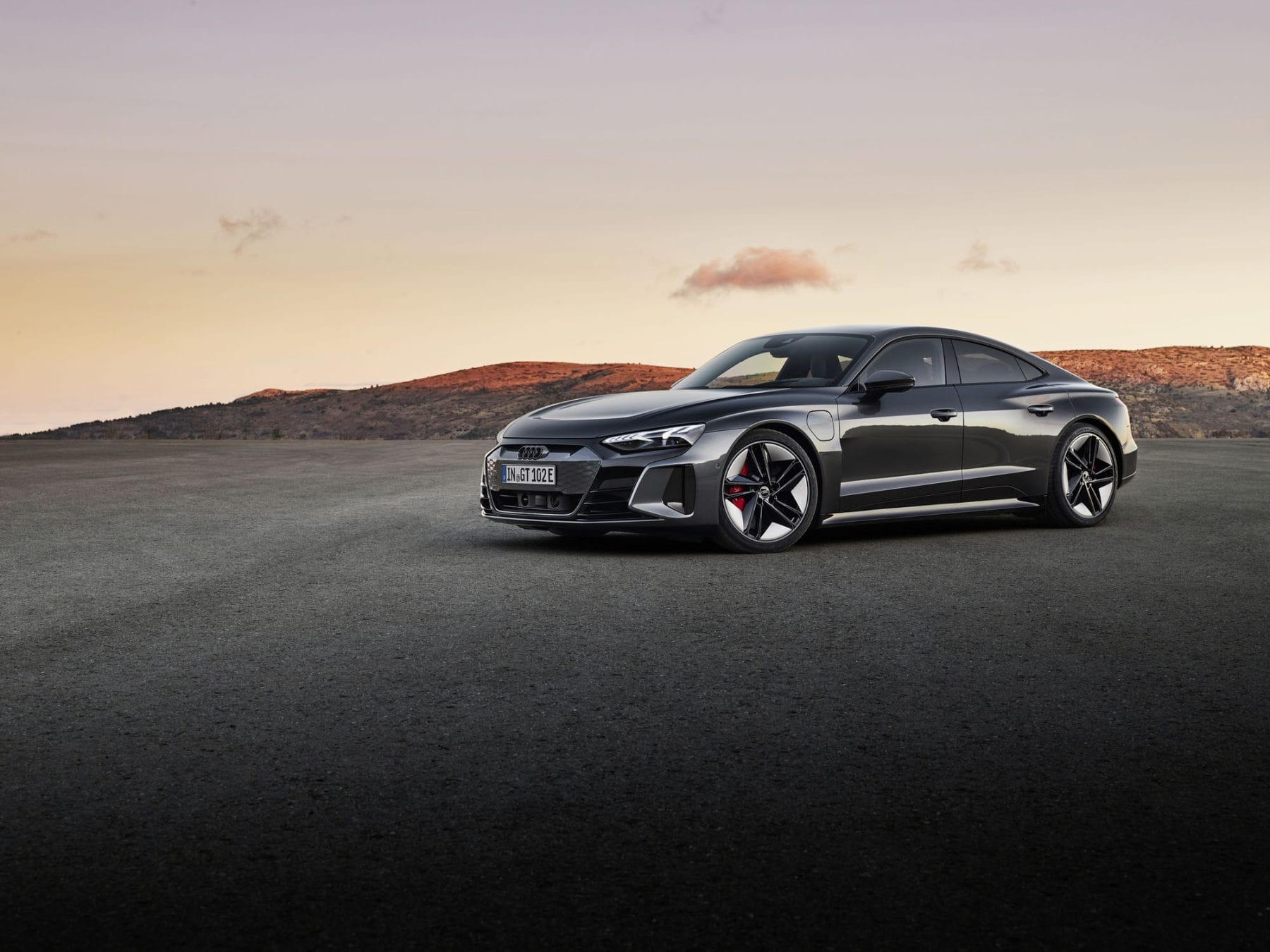 Powertrain
The power figures are staggering. The base model e-tron GT has 350kW (which you can boost to 390kW for a short time) and 630 Nm of torque
If that is not enough there is the RS e-tron GT with 440kW (boosted to 475) that's nearly 640 hp in the old measurement and it has 830 Nm of torque. You do not normally see those sort of torque figures unless it is a thumping big twin turboed diesel. The acceleration for 0-100 km/hr in 3.3 seconds which is high class supercar territory.
The GT will accelerate form zero to 100km/hr in 4.1 seconds while the RS takes just 3.3 seconds.
Power comes from a 93kWh battery about the same capacity as the Jaguar i-pace.
The efficiency is enhanced with a two-stage planetary gear box that will drop into a higher ratio at highway speeds. This is the start of using gears in electric vehicles for greater efficiency.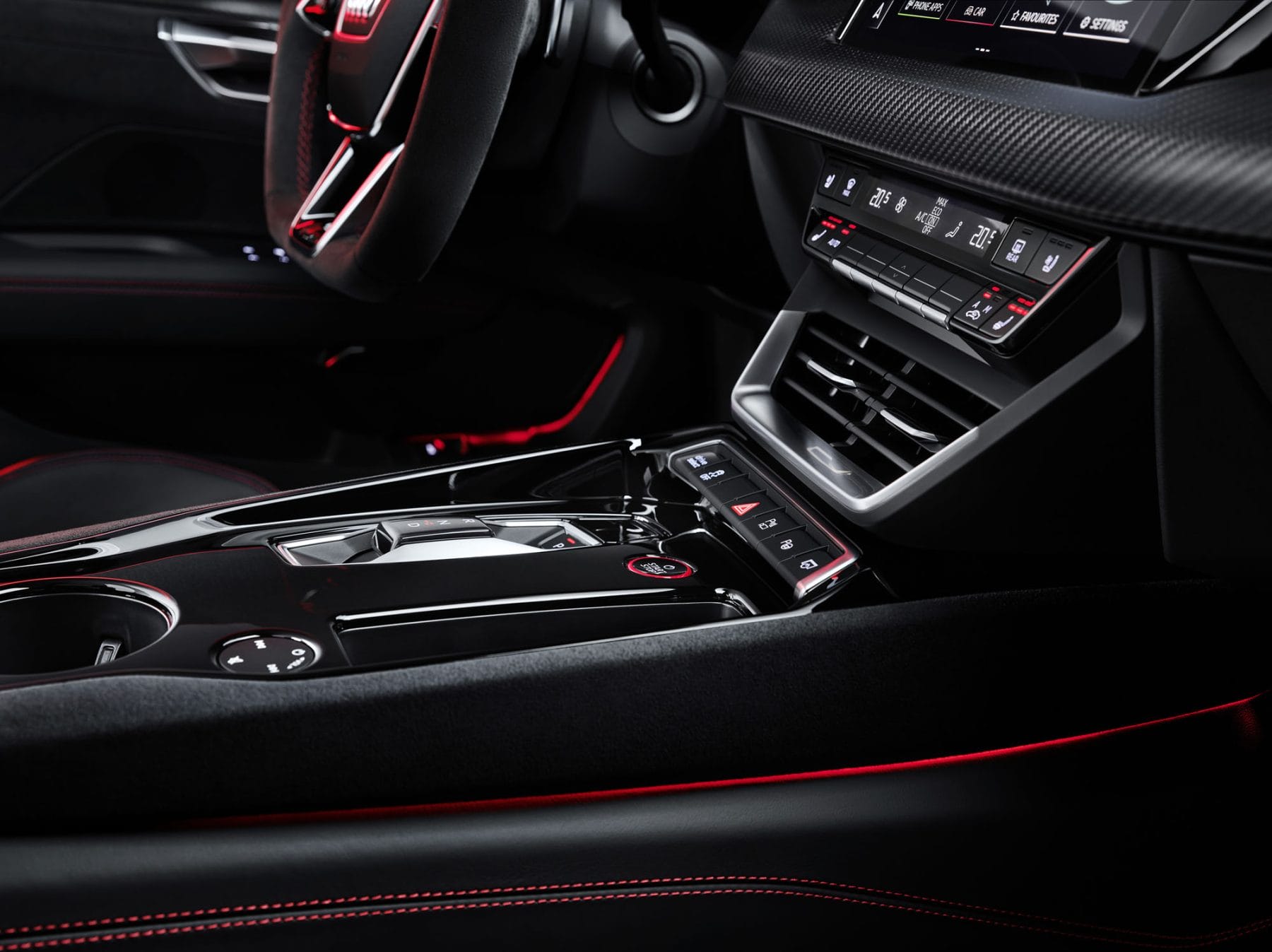 Not just power but also features
Quoting power and performance figures may make you sound like a cashed-up rev head. There are refinements in the Audi that add to its class. The ones that I think are the most important are:
All models have four-wheel drive and Air suspensions
All-wheel steering – standard on RS
LED and laser front lights
Adaptive cruise control (hooray – too many expensive Audis had this as an option) with Stop&Go, distance indicator, traffic jam assist and lane guidance assist
Audi active lane assist
Audi pre-sense front with Autonomous Emergency Braking (AEB) – provides collision mitigation up to 85 km/h (pedestrians) and up to 250 km/h (vehicles)
Audi pre-sense rear – preventative protection measures including tensioning of front seat belts and closing of windows and sunroof where the risk of a collision is detected
360-degree cameras including kerb view function
Park assist with Audi parking system plus including front and rear sensors
Intersection crossing assist – monitors the area in front of and at the side of the vehicle on junctions and exit roads to detect oncoming objects. A visual and acoustic warning is provided, and if the situation is critical, a warning brake jolt follows which operates at speeds up to 10 km/h
Collision avoidance assist – provides additional assistance to the driver with supporting steering torque in critical situations where the driver initiates evasive action2
Cross traffic assist rear – supports the driver when reversing out of a perpendicular parking space reducing the risk of accidents
Exit warning system – detects cars and cyclists when opening doors
Turn assist – monitors oncoming traffic when turning right at low speeds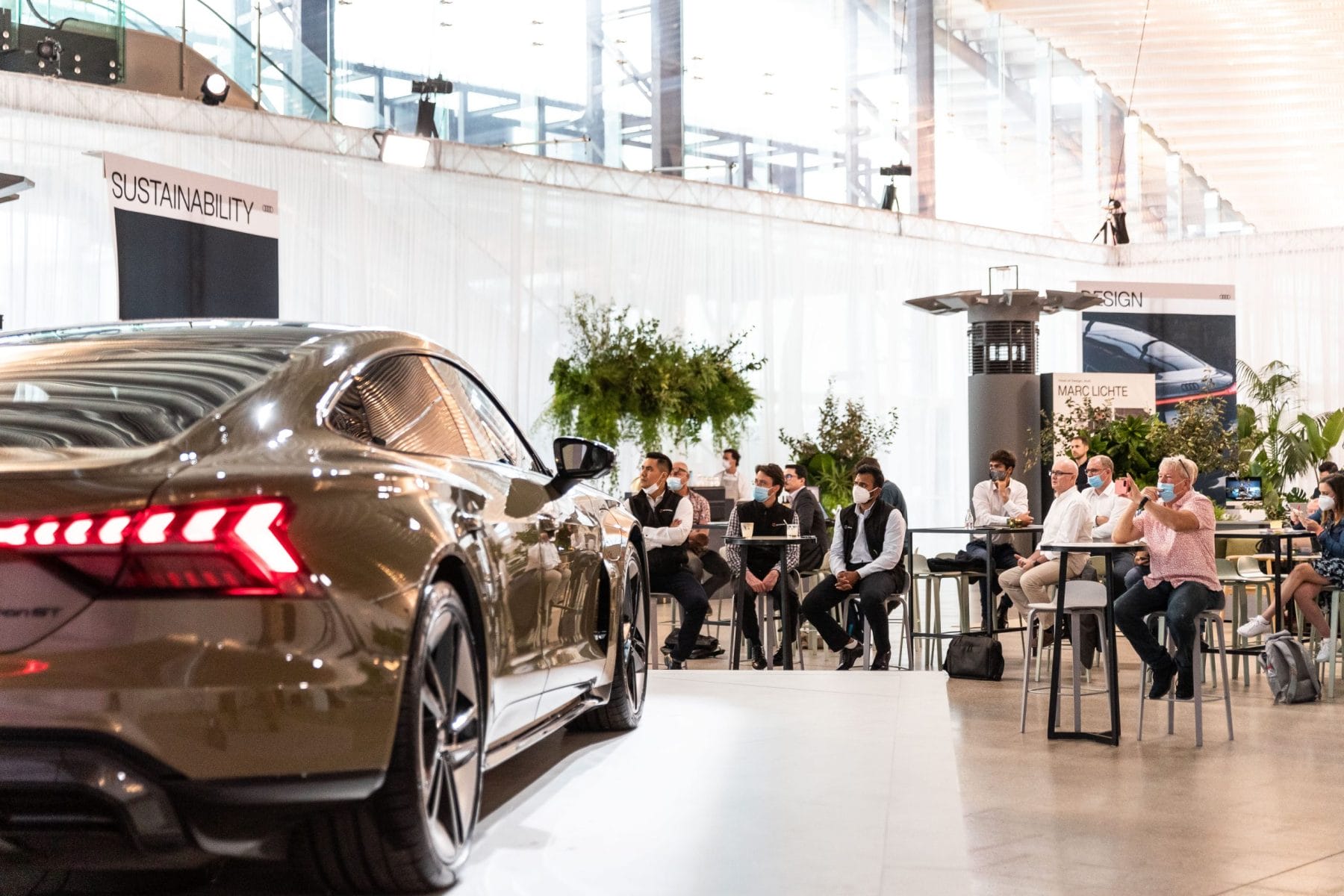 Design Efficiency
The Audi e-tron GT has a low co-efficient of drag of 0.24.
It is achieved by good design that also gives appeal to those who are likely to buy the vehicle.
It could be well imagined that an owner might enjoy prestigious leisure activities. If you want to attend the private golf club there is a feature that is well worth bringing up in conversation with your golfing buddies as Matthew Dale, Audi's National Product Manager pointed out when showcasing the vehicle
The underbody of all of our electric vehicles is completely flat. We've got a completely flat underbody to really aid in that aerodynamic performance. So for those golfers out there, you might notice something on the bottom of this is these little kind of concave divots very similar to a golf ball. So the reason we have these on a golf ball, when it leaves the face of the club is really directional and it creates that direction of the face of the club.
The air passes over the surface of the ball and continues in that direction. It's very similar technology to what's underneath this vehicle. So the aerodynamics actually play a part with these concaves to directionally push it from the front to the rear of the vehicle and to be diffused out the rear and that really in that kind of what you can't see performance but to the end goal is the efficiency of the kind of coefficient of drag which is 0.24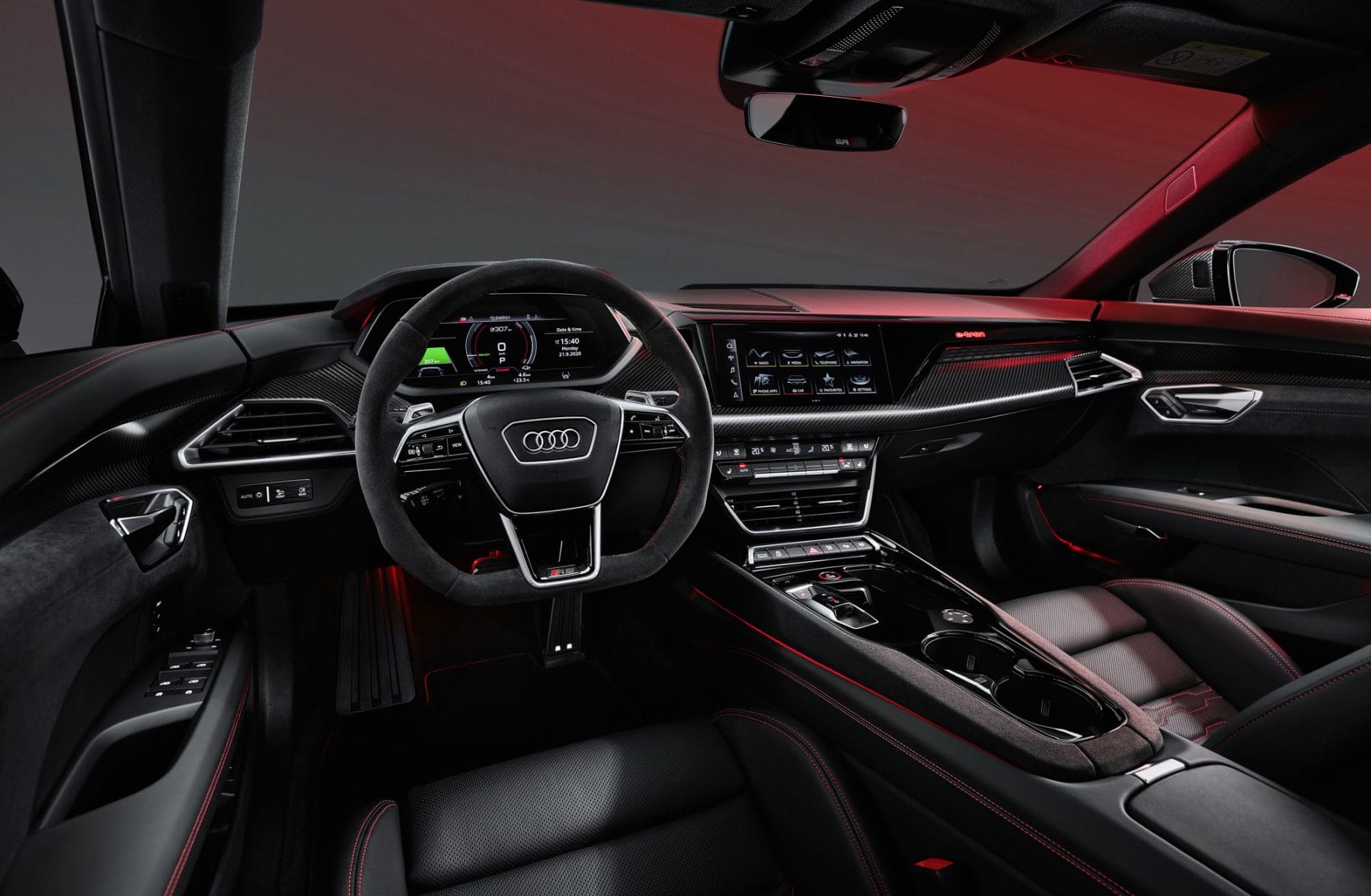 Experience from Kia and their EV6 has shown that sustainability is still a critical issue although it may not be the top issue in looking at purchasing a car.
But it is very important for the image of the brand
Shaun Cleary the Corporate communications manager at Audi Australia, in opening the Audi presentation, noted in part:
The e-tron GT rolls off our production line at the Audi Sport Facility in Neckarsulm, Germany. You might know the facility there as it's on a shared assembly line with the legendary Audi R8.
The e-tron GT, whose entire production process is net carbon neutral, which is important for the car for the times we live in and for prospective owners of this exceptional vehicle.
Sustainability is an important theme for Audi Australia. Since 2021, our business operations have been powered by renewable energy sourced from the capital wind farm near Canberra. Even today, the carbon emissions produced by this event have been offset on behalf of all of our guests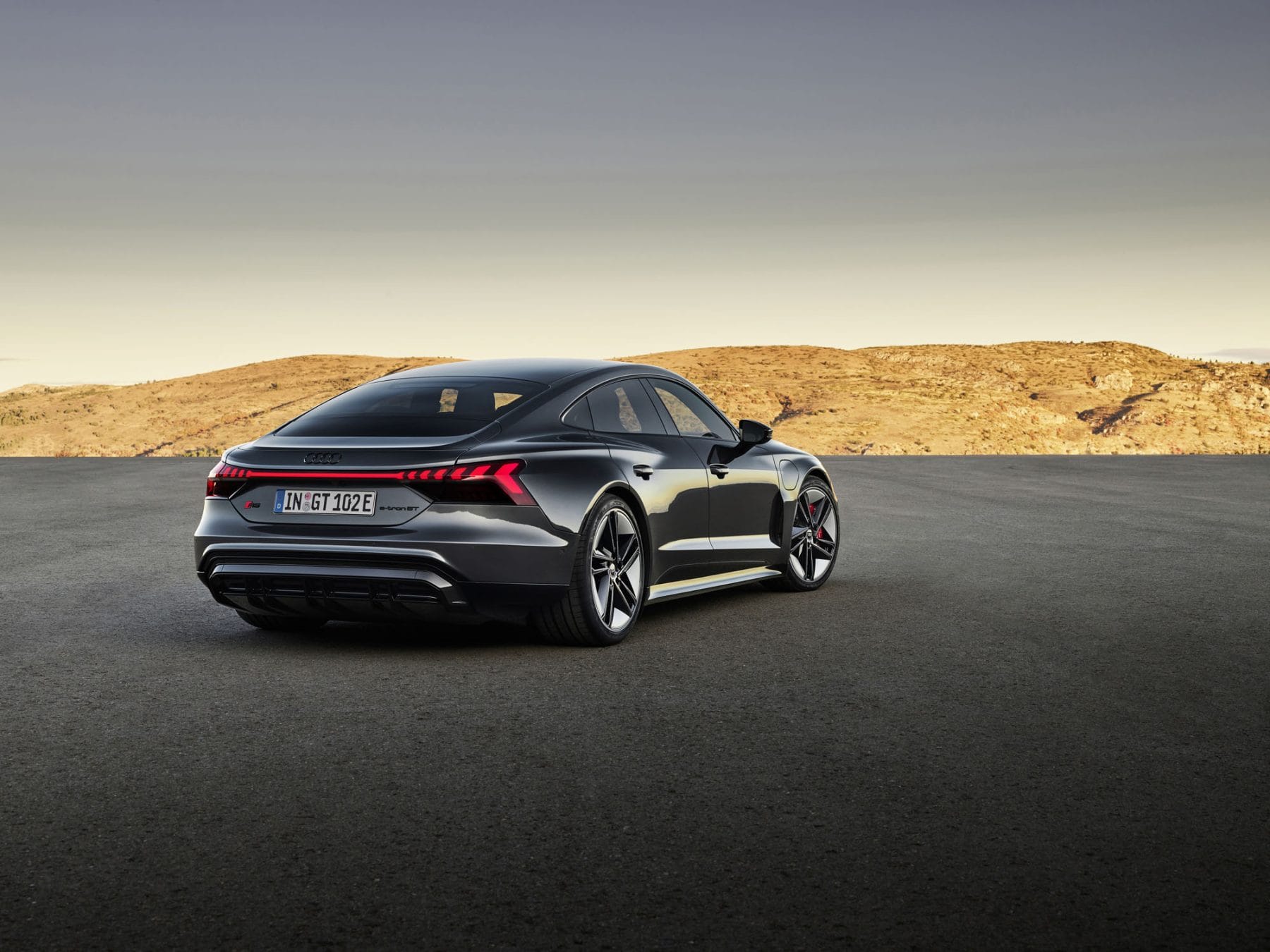 Conclusion
The Audi e-tron GT is a prestige car and a prestige price but it showcases both style and technology.
With outstanding performance and envelope pushing power train it will help Audi achieve an image of a social responsible yet highly design vehicle manufacturer.