Audi A5 Sportback
A5's platform, engine, and transmission are use elsewhere in the VW group and the range is: a coupe, an a convertible, and a 5 door hatch.
Outside:
A5 is a handsome executive hatche. It is slightly larger than thet generation it replaced in 2017. A5 Sportback is: 4733 mm long, 1843 mm wide and 1386 mm high 2824 mm wheelbase.
S Line models have larger 19" wheels with S Line badging throughout.
The 5 door has a hatch, and roofline. Pillarless windows and a very thick b pillar look both graceful and sturdy. The hatch has a swipe to open function. That's great for grocery day.
The body is dotted with sensors, cameras, and radar, and is set-up for semi-autonomous driving.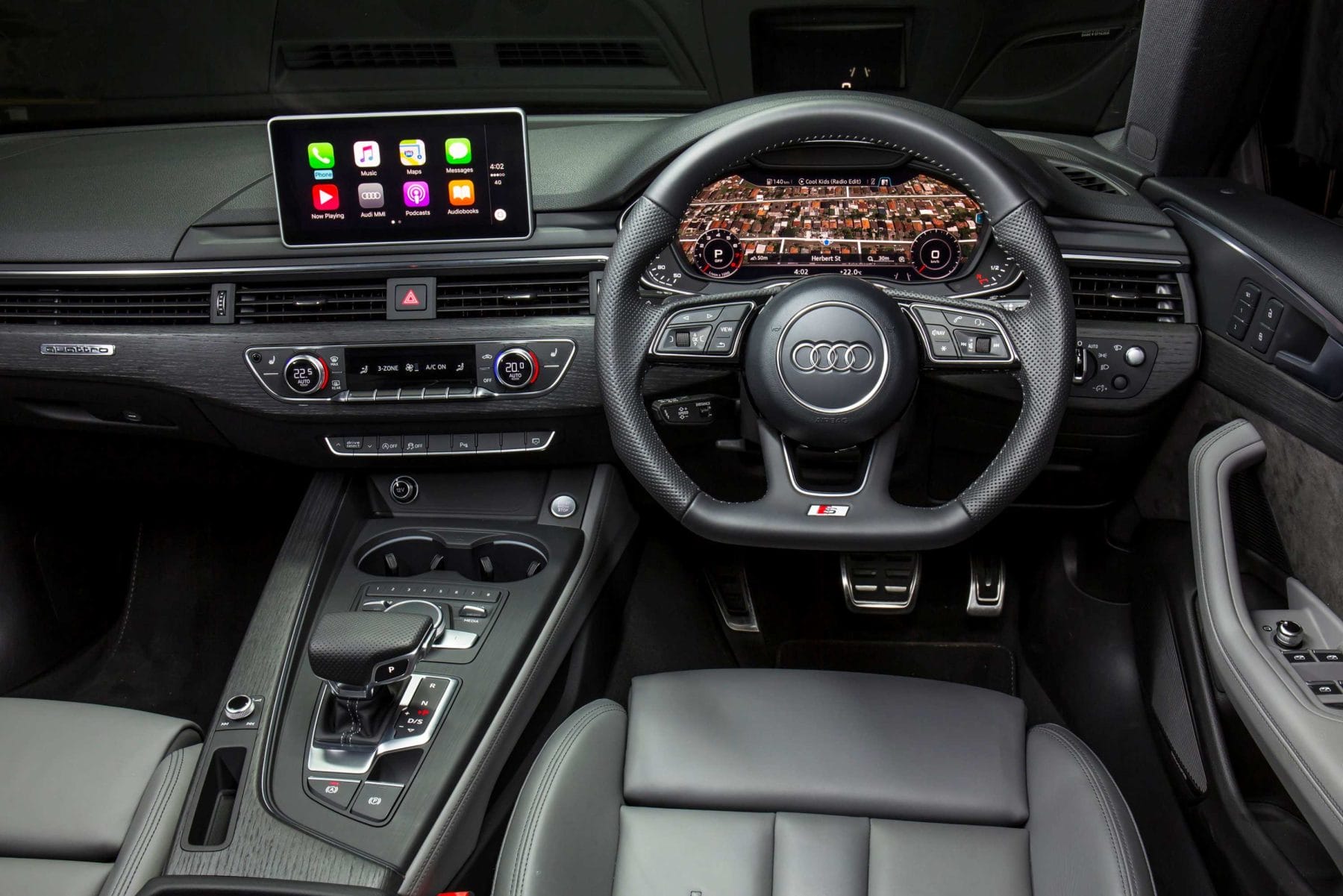 The Cabin
Inside, dash and doors have a machined metal trim. Soft leather and wood cover other surfaces.
The new A5 dash design continues Audis "less-is-more" approach.
The driver has a face level vent, with a continuous line of vents along the upper section of the dash on the passenger's side.  Controls are clearly labeled and well laid out. The centre consoled has a QI charger, and a control centre with large dial and switches.
The centre stack houses Climate controls, with a 7" LCD screen atop the dash. There is no touch input so using Apple CarPlay can be fiddly.
The 19 speaker Bang and Olufsen sound system has an 755w/16 channel amp. Deep, rich, sound has a  3D concert hall effect.
The cabin's is the eerily quiet, even on the highway. Around town, A5 only raises an eyebrow when you sink the boot in. Otherwise it is as quiet as a mouse.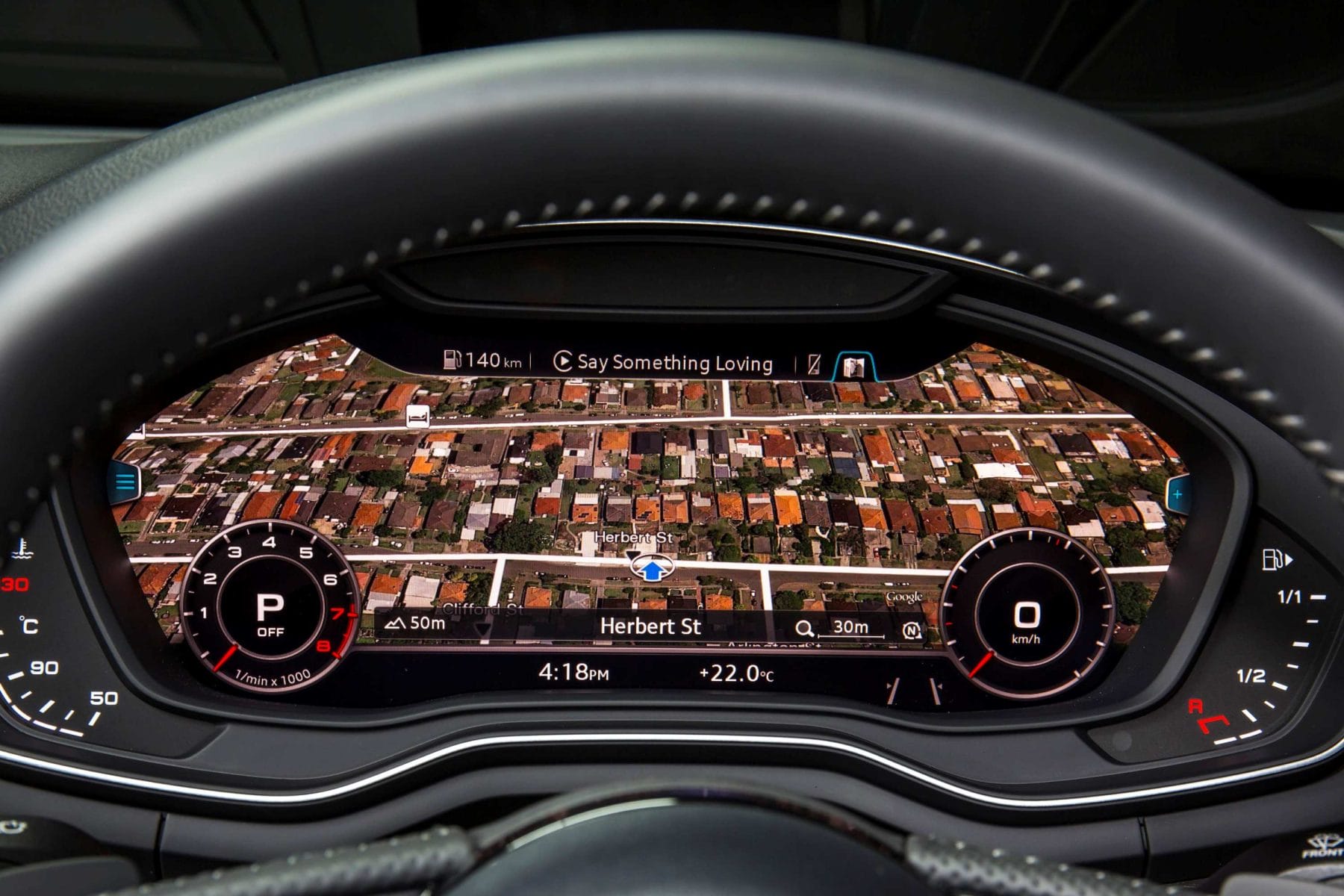 On the Road
A5 is extremely light.
Automated parking both enters and exits parking spots.
Drive modes have pre-set engine/transmission/suspension/steering options. I used "comfort" much of the time. Light steering, smooth ride, and silky DCT transmission changes are complimented by snappy performance. You manage 0-100 in 6 seconds in .
Fuel use goes up as performance increases so use the sports modes carefully.
Our Dirve
Led us to Picton just out of Sydney.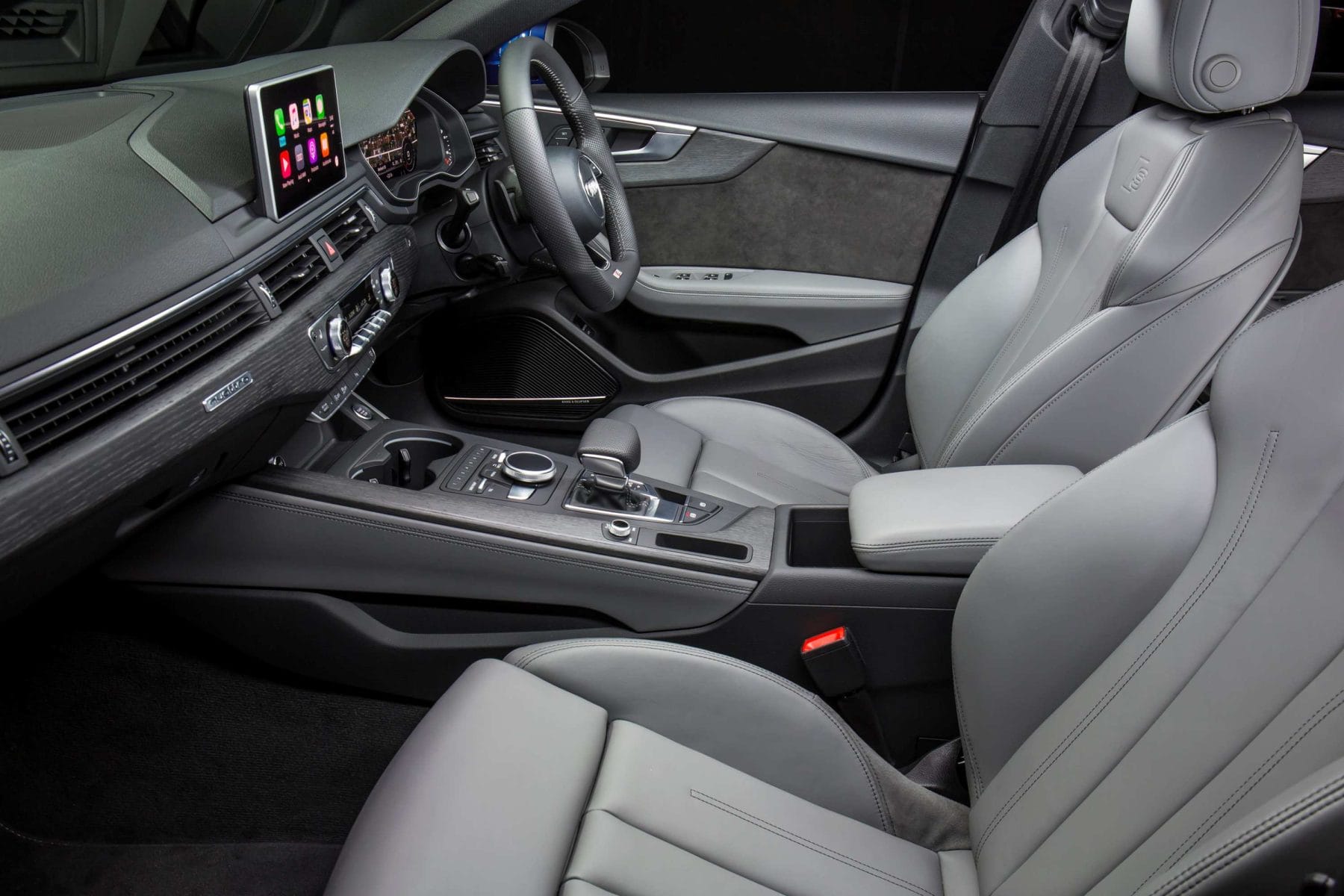 We had a light lunch at the George Vi Inn. This historic Inn was a coaching on the old road from Sydney to Melbourne. It's hard to believe now that such a narrow road ever carried the traffic the current road contends with.
After lunch, and a quick turn through the surrounding hills, now green after recent rain. Twists and turns were handled comfortable and competently, after which, we turned for home. Rain was so heavy at time done with the wipers at full pelt, but no one complained.
Lane control and cruise control keeps the A5 centered and a safe distance from other traffic.
Although a true GT car has a massive, fuel-guzzling, engine, Audi has done a pretty decent job of creating a comfortable executive 5 door coupe/saloon that would do a road trip in luxury and supreme comfort.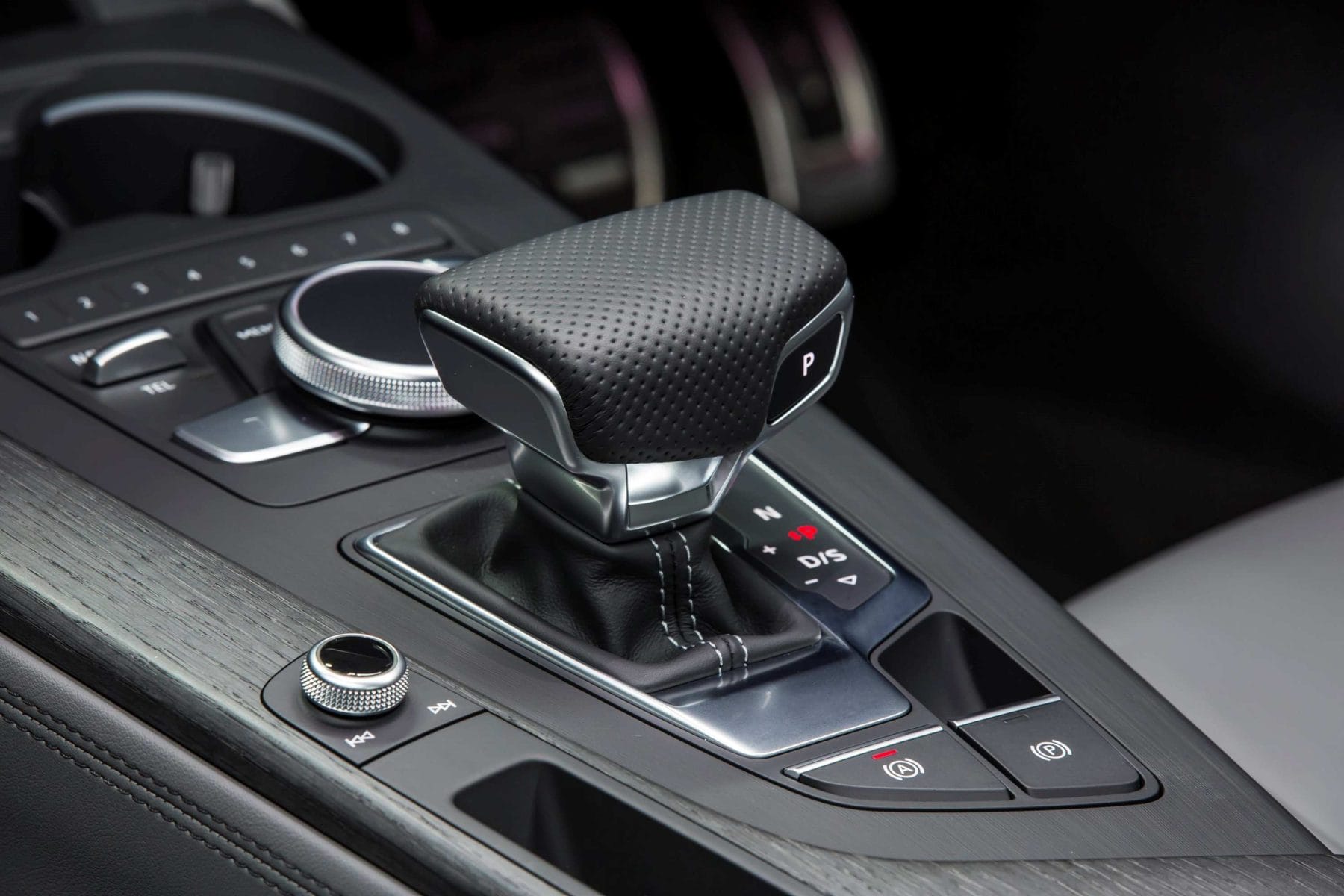 Other Audi Reviews:

A5 Sportback 45 TFSI quattro S tronic S line
Priced from $78,900 *
Drivetrain: 2.0 TFSI / 7-speed S tronic
Power: 185kW at 5,000 – 6,000rpm
Torque: 370Nm at 1,600 – 4,500rpm
Acceleration: 0-100km/h in 6.0 seconds
Fuel consumption 6.5 litres per 100km
Exterior colour: Navarra blue, metallic   Interior colour: Rock Grey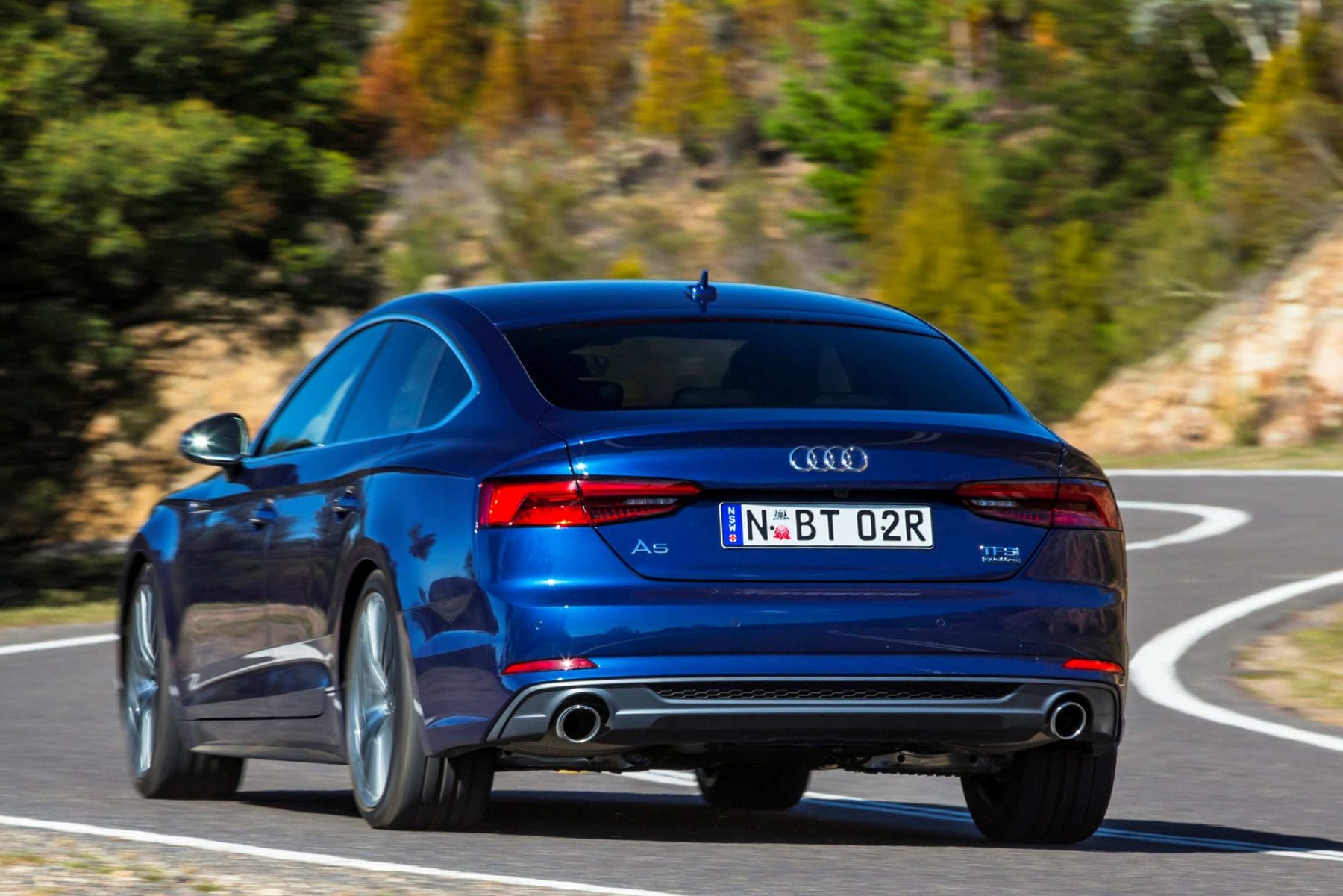 Options:
 Metallic paint  $1,990
19″ Audi Sport 5-double-arm style, matt titanium look     $ 1,450
Adaptive suspension      $2,210
Technik package $4,750
Audi Matrix LED headlights
Bang & Olufsen 3D Sound System
Head-up display
Price As tested   89,300 MLP* 
*MLP – Manufacturers List Price includes GST and LCT but excluding statutory charges, dealer costs and dealer delivery. See your dealer for RDAP. Does not include price of any options.