Audi A3 – While Audi first showed its S3 sedan and Sportback they also have less energetic siblings the A3. There is a choice of two engines a detuned 2 litre called the 40 TFSI and the smallest engine, the 35 TFSI that has a 1.5 litre turbocharge 4 cylinder with a mild hybrid electric technology running on a 48V system.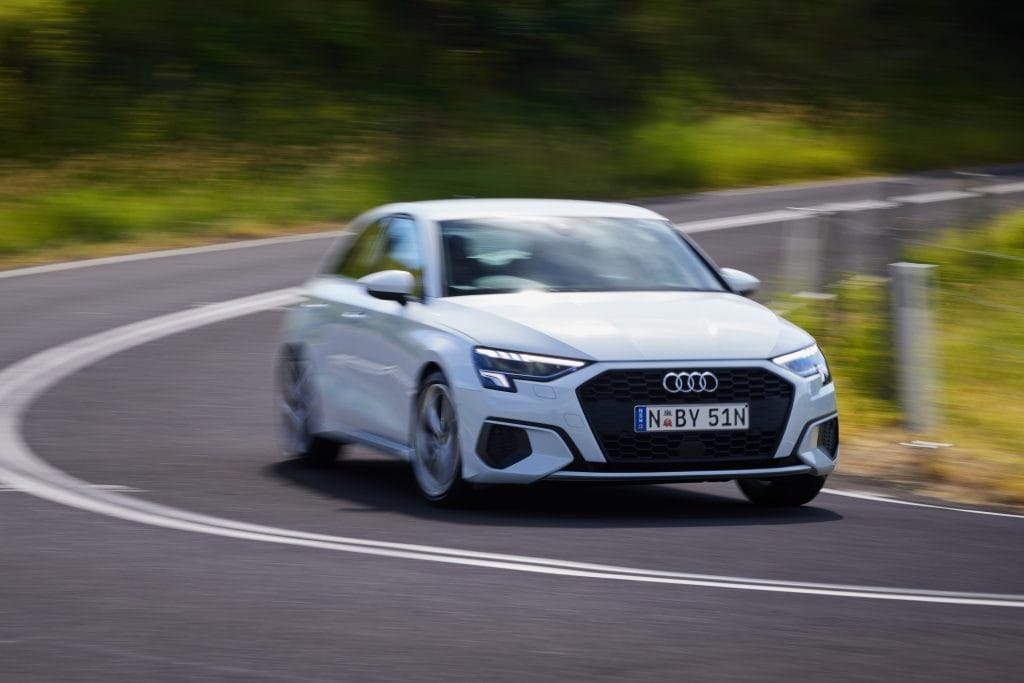 With 110 kw the 35 has less than half the power of the S3 and nearly 40% less torque at 250 Nm.
Mild hybrids are hardly noticeable and seem like a lot of effort for the little result but to its credit, the S3 gets 7.4 litres per 100km fuel consumption of 5 litres/100 km.
The dashboard told you when under minimal power it was shifting into two-cylinder mode to enhance it fuel consumption.
TO LISTEN TO THE RADIO REVIEW CLICK BELOW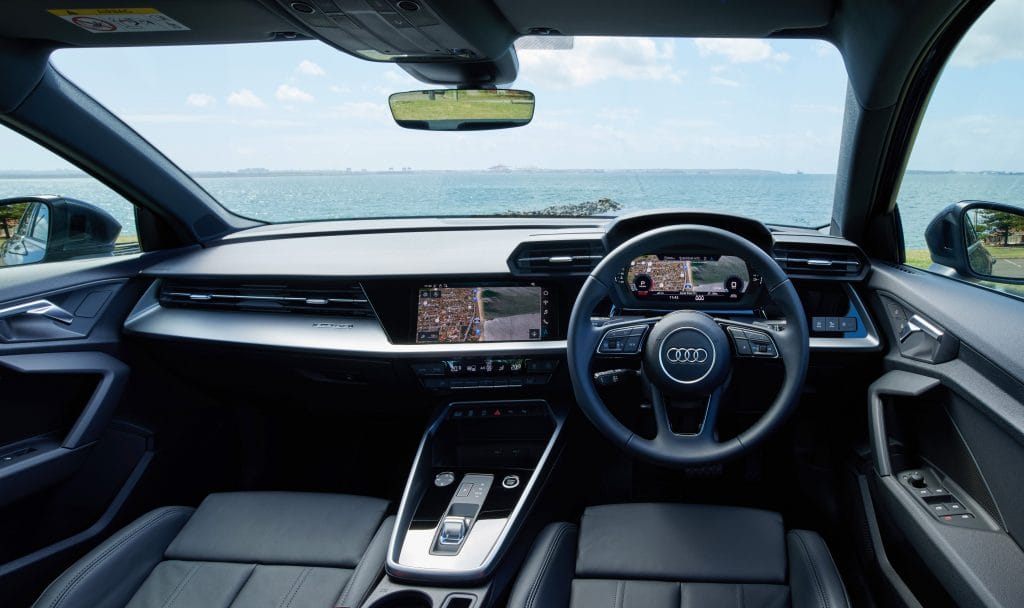 Not surprisingly it was a much more sedate car to drive but it still handles very well. But you were less engaged with the vehicle. The A3 felt a bit like driving by numbers compared to the drive-by feel as is the case with the S3. With little exhaust noise, you are much less conscious of the gear you were in and in fairness you left that all up to the vehicle; using the paddles did not produce the perceptive and precise response that made the S3 such a driver's car.
The 35 is priced at $46,900.
Despite the semiconductor bottlenecks, the Audi deliveries in fiscal year 2021 were nearly at the same level as last year, yet Audi registered strong growth among battery electric vehicles.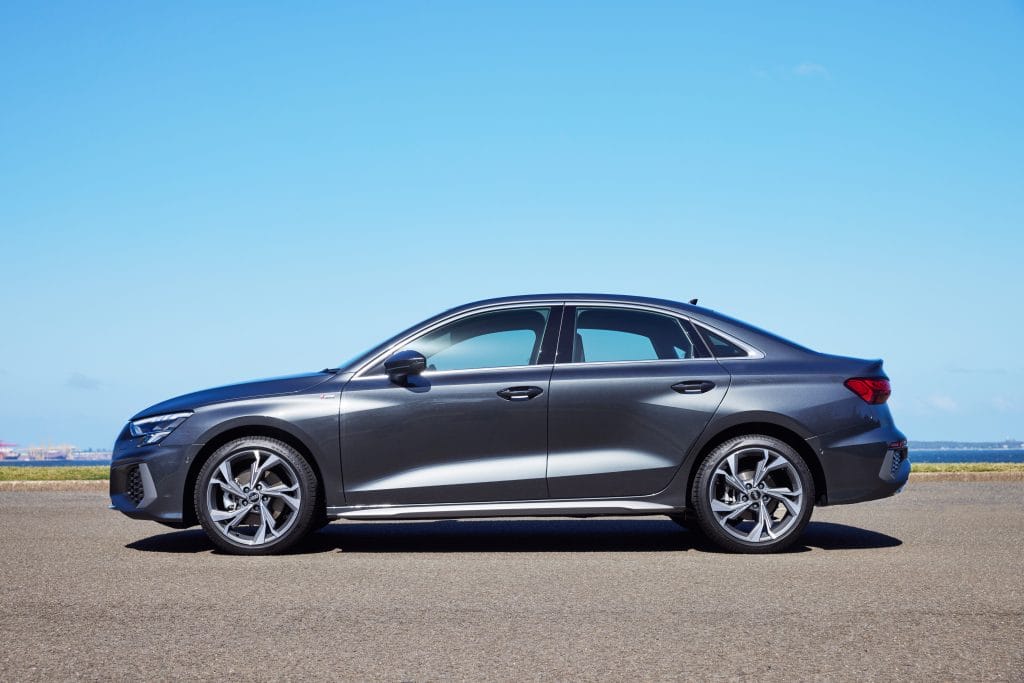 The Audi brand delivered a total of 1,680,512 (2020: 1,692,773) vehicles to customers last year, achieving nearly the same figures as the year before (-0.7 percent).
In the first half of the year, Audi increased deliveries by 38.8 percent to 981,681 (707,225) vehicles. The persistent semiconductor scarcity led to production downtime despite intensive control measures, so the continued high demand in the second half of the year wasn't able to be fully met.
Motoring Minutes are heard around Australia every day on over 50 radio channels through the Torque Radio network. 
Motoring Minute has an average daily audience of over 150,000 listeners. That's over 750,000 listeners a week.
Motoring Minute is also broadcast as part of Overdrive Radio Program, which is broadcast through the Community Radio Network across Australia.
Motoring Minutes are also syndicated through various news sites around Australia.