Safety was once a subject that had little impact on car buyers, it then became more prominent as an issue but not necessarily as a measure buyers would spend extra money on.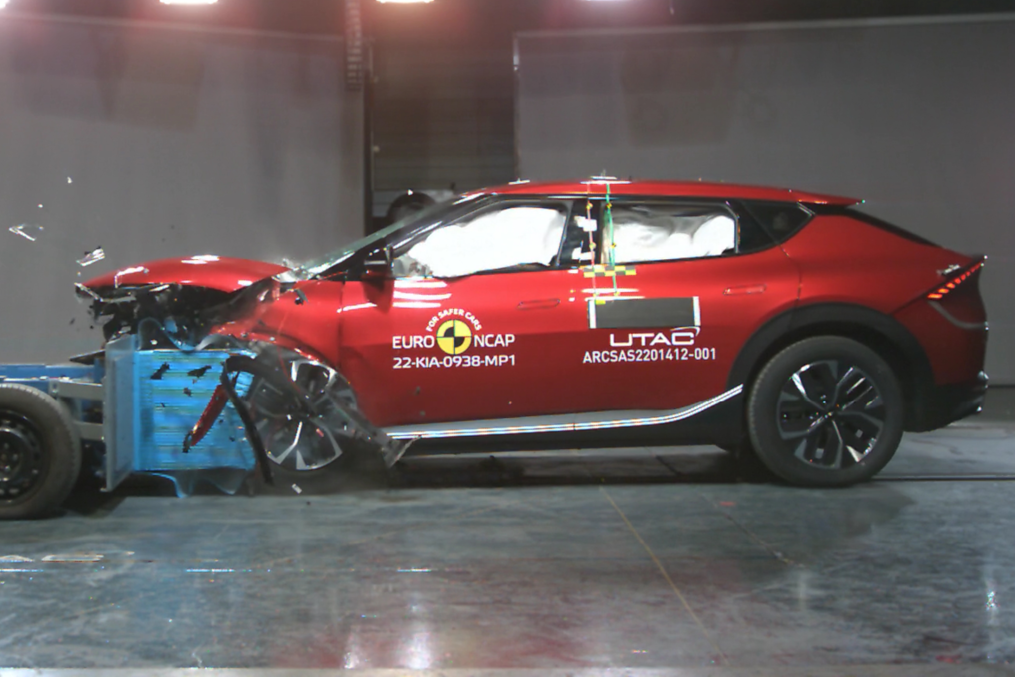 Now it is prominent and many safety features are becoming part of even the standard model of a car.
And it is happening across all types of vehicles.  Electric vehicles are no longer sold just on sustainability issues, and people movers have steadily progressed from utilitarian vans with more seats to feature safe and comfortable vehicles.
The latest ANCAP crash testing program results makes this point.
ANCAP protocols have added more and more requirements to achieve a five-star rating.
TO LISTEN TO THE RADIO REVIEW CLICK BELOW
The new Kia electric EV6 large SUV has been awarded maximum 5-star ANCAP safety ratings. 
All single and dual motor variants of the Kia EV6  are covered by the 5 star ANCAP safety rating. Good scores were achieved across all key areas of assessment, with full points scored for the driver in both the side impact and oblique pole tests, and for child occupants in the frontal offset test. Marginal performance however was recorded for the driver's chest and lower leg in the frontal offset test.
"The Kia EV6 is equipped with the range of collision avoidance systems we've come to expect in today's five star cars, and it performed particularly well for its ability to prevent collisions with cyclists, and oncoming vehicles in avoidance tests simulating intersection turns," said ANCAP Chief Executive Officer, Carla Hoorweg.
The Volkswagen Multivan PHEV people mover, on sale in New Zealand, has also been awarded 5 stars.
Dual frontal and side chest-protecting airbags and side-head protecting airbags for the first, second and third seating rows of the Multivan are fitted as standard. A centre airbag which provides added protection to front seat occupants in side impact crashes is also standard.
This is a Motoring Minute
Im David Brown
Motoring Minutes are heard around Australia every day on over 50 radio channels through the Torque Radio network. 
Our Motoring Minute has an average daily audience of over 150,000 listeners. With over 750,000 listeners a week they are also syndicated through various news sites around Australia.
Additionally Motoring Minute is also broadcast as part of Overdrive Radio Program, which is broadcast through the Community Radio Network across Australia.