Subaru WRX – Today Subaru Australia launched pre-orders for its highly anticipated fifth generation all-new WRX range.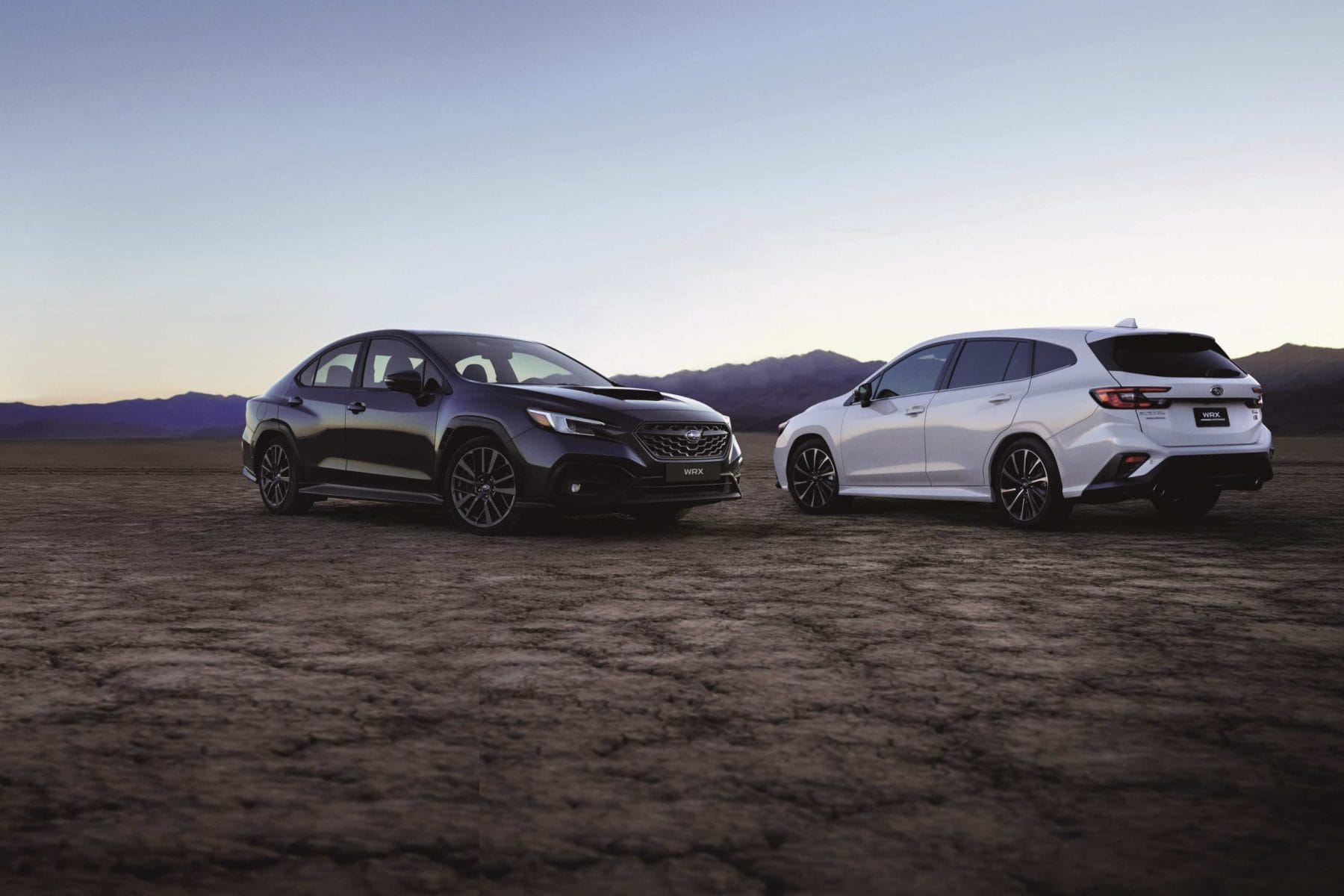 The first details of the iconic performance machine's Australian specification have been revealed – with more details to follow closer to its imminent launch.
Built on three decades of innovation, the fifth generation WRX range will be priced from $44,990 Manufacturer's List Price. *
A new completely revised powerful and responsive Subaru 2.4-litre turbocharged, Horizontally-opposed Boxer Engine brings enhanced performance across the range, delivering an exhilarating 202 kilowatts of power at 5600rpm and 350 newton metres of torque from 2,000 – 5,200rpm.
As previously revealed, new generation WRX will be available in both Sedan and Sportswagon, offering two equally enthralling models with clear differentiation.
WRX Sedan will be available in three variants – WRX AWD, WRX AWD RS and WRX AWD tS – with both WRX AWD and WRX AWD RS offered in a choice of six-speed manual or Subaru Performance Transmission, and WRX AWD tS offered exclusively in Subaru Performance Transmission.
WRX Sportswagon will also be available in three variants – WRX Sportswagon AWD, WRX Sportswagon AWD GT and WRX Sportswagon AWD tS – all offered exclusively in Subaru Performance Transmission.
Subaru Performance Transmission is a newly developed Sport Lineartronic gearbox and offers automatic downshift blipping control for engaging performance and an 8-speed manual mode with advanced shift logic taking WRX to the next level.
Inside the plush WRX Sedan and Sportswagon cockpit, an impressive high-tech 11.6″ touchscreen integrated infotainment system with vertical orientation allows intuitive operation similar to a smartphone or tablet.
All WRXs feature dual zone climate control air conditioning and D-shaped leather steering wheel.
Every WRX comprises sports bucket seats (driver and front passenger) which keep the driver's body firmly in place with controls within easy reach, eliminating the need to re-centre the body.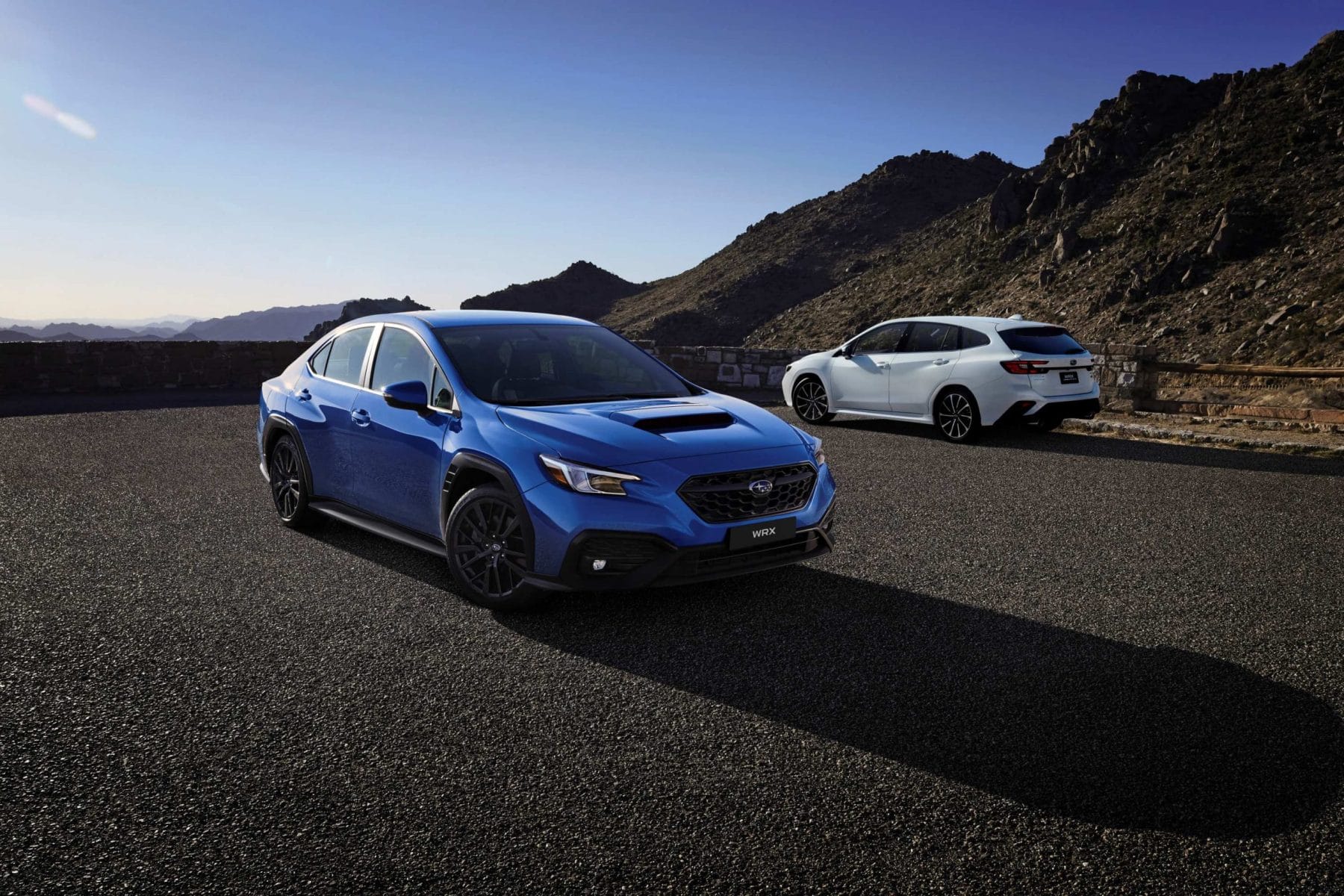 WRXs with Subaru Performance Transmission also feature Subaru's latest generation EyeSight®, with safety technologies including, but not limited to:
Adaptive cruise control
Emergency lane keep assist
Lane centring function
Pre-collision braking system
Pre-collision brake assist
Pre-collision throttle management
Autonomous emergency steering
Speed sign recognition
Intelligent speed limiter
Select WRX Sedan and Sportswagon variants also feature Subaru's signature Driver Monitoring System with safety and convenience technologies such as facial recognition, distraction warning and drowsiness warning.
Top of the range tS Sedan and Sportswagon variants feature Drive Mode Select and electronic control dampers. With Drive Mode Select, the driver can choose modes that change the driving dynamics and also the 'individual' mode which can be customised by the driver.
Electronic control dampers add increased comfort and handling, by varying damper characteristics based on vehicle data input.
The move to the Subaru Global Platform enables greater stability and directional control to offer safer cornering at higher limits. WRX's new body has approximately 14% increase in front lateral flexural rigidity and approximately 28% increase in chassis torsional rigidity compared to previous generation WRX Sedan.
Subaru Managing Director, Blair Read, said: "The WRX is iconic and legendary, for generations people have desired this car and new generation WRX takes its existing status to an entirely new level. Building on its reputation as an exhilarating rally-rich car, the Subaru engineers have delivered a new WRX with aggressive styling, more power, new technology, and handles just as the driver intended.
"We're thrilled to offer choice to Subaru customers within the all-new WRX range, with an aggressive, refined cult-classic Sedan and a sophisticated wolf in sheep's clothing Sportswagon both powered by a new 2.4-litre turbocharged, Horizontally-opposed Boxer engine.
"WRX has been an icon for 30 years and we are confident the new generation WRX Sedan and Sportswagon will continue to exceed Subaru enthusiast's expectations."
Full Australian WRX specification will be confirmed in the coming months.
Interested customers can pre-order their all-new WRX online via www.subaru.com.au/configure or through their local Subaru retailer.
WRX RANGE MY22 PRICING*
WRX RANGE MY22 MANUFACTURER'S LIST PRICE (MLP)*
WRX AWD Manual
$44,990
WRX AWD Sport Lineartronic®
$48,990
WRX AWD RS Manual
$50,490
WRX AWD RS Sport Lineartronic®
$54,490
WRX AWD tS Sport Lineartronic®
$56,990
WRX Sportswagon AWD Sport Lineartronic®
$49,990
WRX Sportswagon AWD GT Sport Lineartronic®
$55,490
WRX Sportswagon AWD tS Sport Lineartronic®
$57,990
*Prices are Subaru (Aust) Pty Limited's Manufacturer's List Prices only and include GST on the list price but exclude dealer delivery charges and all other government and statutory charges. For the drive away price of Subaru vehicles consumers should be advised to contact their local authorized Subaru dealer.
**Overseas model shown in all accompanying images.