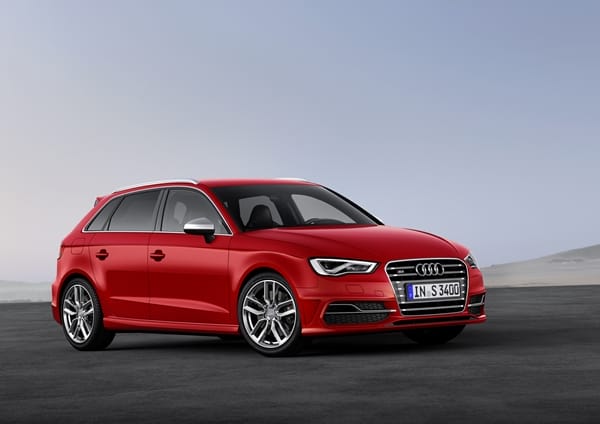 Audi's all new S3 Sportback will arrive in Australia in December 2013.
Characterised by strong performance, with 221 kW and 380 Nm of torque, this all new third generation model offers more power, more torque and more value than its predecessor – already considered a great success in Australia.
The second generation S3 found almost 900 buyers in Australia between 2007 and 2012 and was considered one of the brand's best-loved compact sportscars thanks to its highly cultivated 2.0 TFSI engine, exhilarating performance and quattro all-wheel drive surety.
The next generation goes one step further. The engine has been redesigned and now offers more performance than ever before. It is 70kg lighter and significantly more fuel efficient, says Audi Australia's managing director, Andrew Doyle.
"The new S3 Sportback is a truly responsive vehicle for those customers who want uncompromising quality, in a diminutive package. The S3 has all of the features of our much larger sportscars, yet its size and relatively light weight make it extremely nimble and fun to drive. It covers the sprint from 0 -100km/h in just 5.1 seconds and consumes a low 6.9 litres/100km," Mr Doyle said.
"We will offer our customers both a 6 speed manual and a 6 speed S tronic transmission when we launch in December this year."
The Audi S3 Sportback is expected to be priced at around $65,000 – $70,000 MLP and will carry a similarly high level of specification compared to its predecessor.
"But we intend to add even more value to the package," said Mr Doyle.
"It's a highly competitive market place and we want the many Audi customers, both existing and new, to be delighted with their brand new S3 Sportback."
The Audi S3 sedan will join the S3 Sportback around Quarter 1, 2014.