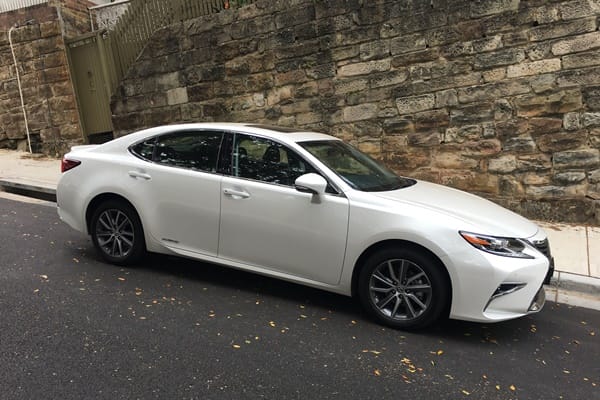 Lexus has created a prestige brand image for itself over the years. The Lexus ES300h Sports Luxury we tested last week is a vehicle that slides between prestige and luxury and surprised me with its room, subtle elegance and even made me grudgingly relax my aversion to hybrid cars.
The ES range is well into its model life, with this generation being first launched in 2013, updating refreshes along the way, but unlike a lot of other cars this old it remains relevant.
Visually the ES presents itself as long, elegant and sleek. It has aged well.
It is surprising how long the vehicle is at 4915mm long and a wheelbase of 2820mm. This is similar to a Calais, yet there seems to be as much room inside for all occupants.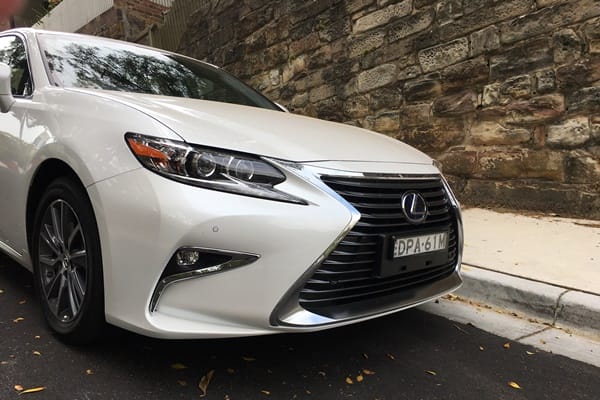 The front of the car is dominated by what has become the familiar Lexus wrap grill, with lower LED fog lights, wrap around LED headlights and a slight bonnet bulge. Other external features include a sunroof, body coloured bumpers, rear boot lip and 17 inch alloys.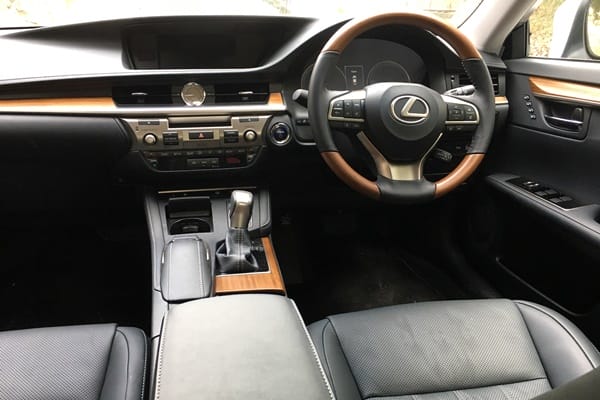 Lexus has always had superb interiors and the ES300h is no exception. Its ambience is subtle and luxurious. Let's start with the most important area, the driver's seat. It's comfortable, 10 way electrically adjustable, air-conditioned and the soft leather is supportive. The electric lumbar support for both front occupants is excellent. All round visibility is good especially with the guidance display in the reversing camera and the external mirrors dipping when reversing.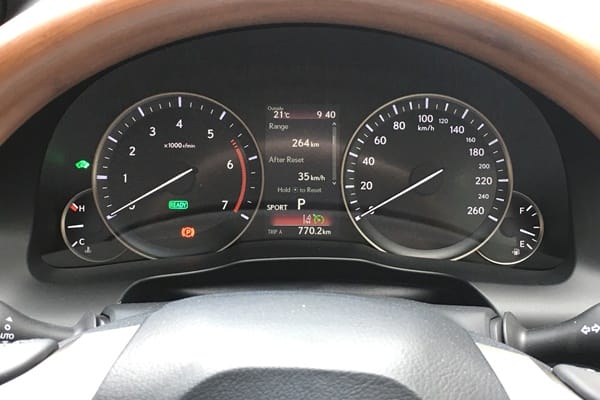 It took a little while to get used to the electrically adjustable wood/leather steering wheel, however once I did, like everything else on the ES300h it just felt comfortable. The woodgrain theme carries throughout by the way, yet it isn't tacky like most others.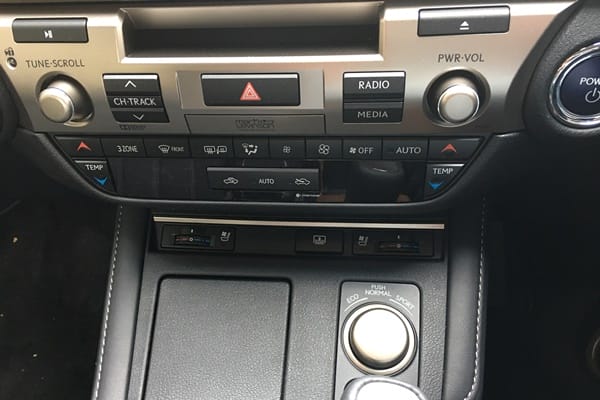 The dash, centre stack, ancillary controls all work as well as you expect from Lexus. Ease of use and clarity is a Lexus forte. This doesn't carry through to the mouse controls however. I am ambidextrous and can use a mouse left handed but other drivers complained about the ineffective nature of the setup. It is a design feature that Lexus obviously are committed to, despite what seems to be negative feedback. It appears to be design for design sake, rather than improving functionality.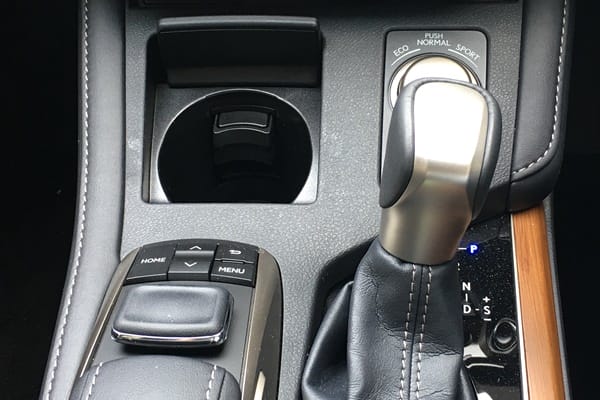 The other negative from this design is the reduced storage space in that area. However the centre console is quite large for storage. There are also deep door pockets and a smallish glovebox.
The sunroof doesn't impede headroom for the front occupants, but does slightly for the rear occupants. Speaking about the rear seats, they again are very comfortable. There is even enough leg, knee and foot room for my rather large 190cm frame to sit in peace. As mentioned before the ES300h is about the same size as a Calais, yet it feels like there is more room inside.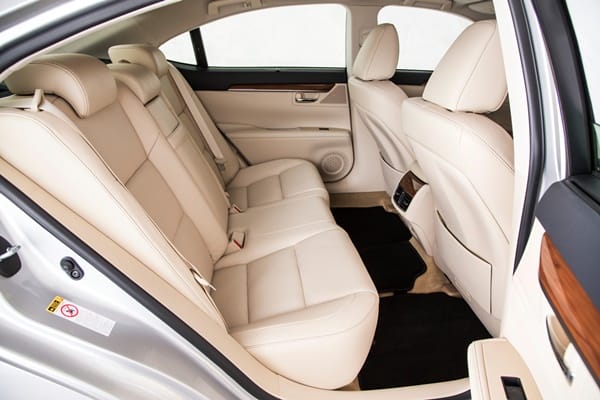 The rear seats are also heated and the drop down arm rest contains a number of audio and seat controls.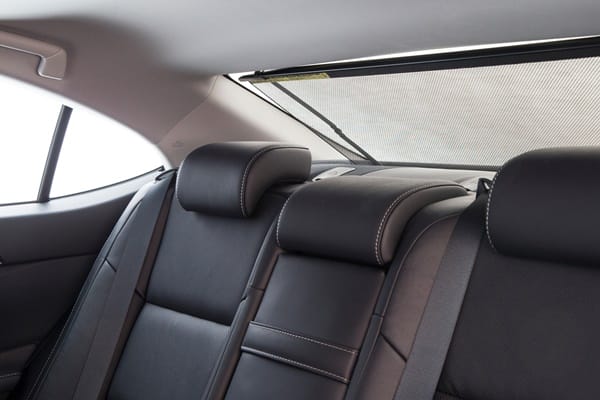 For rear passenger comfort there are window screens, manually operated for the side windows and electrically for the rear window. A little touch of luxury not often found on competitors.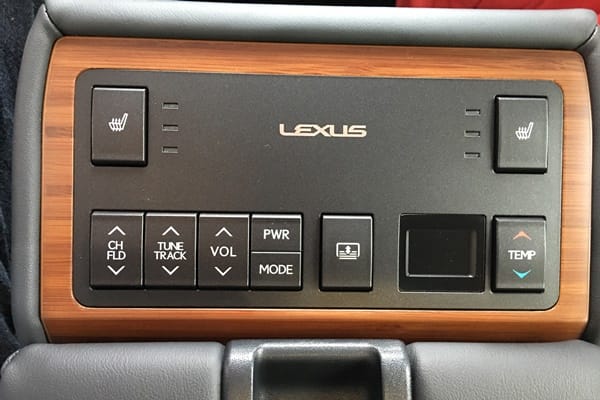 Completing the luxury interior ambience is 3 zone automatic air-conditioning, one touch electric window controls all around, memory positioning for both front seats and the superb 15 speaker Mark Levinson digital audio system, which produces depth, richness and clarity for the audio experience.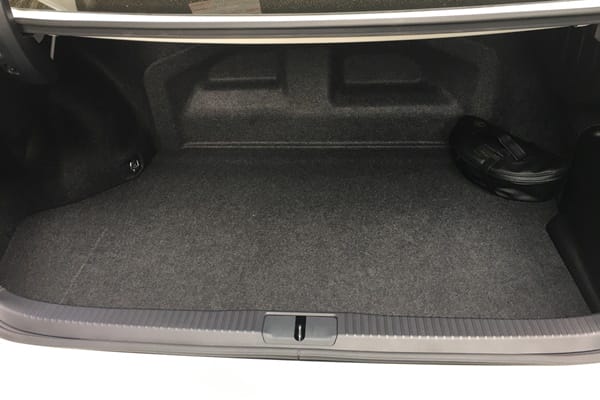 The boot is smaller than you would expect in the hybrid, but adequate for a weekend luggage for four people. The boot opening is relatively wide to help with loading and the boot lid is electrically operated. There are tie down points and a couple of shopping bag hooks.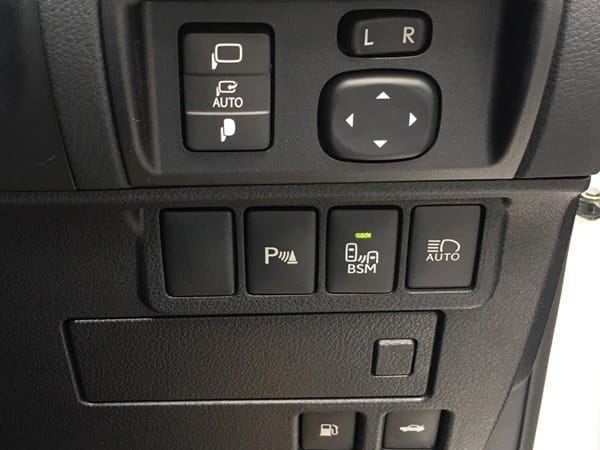 This is not a 'drivers' car, it is a luxury sedan that, despite its name, has no pretence at sport driving at all. It is powered by the now familiar hybrid petrol/electrical combination. Many readers will note my aversion to the hybrid concept, however the ability to cruise around town in this size car and achieve a real use average of 6.1L/100K is exceptional. Especially given the quietness associated with it. It is fun starting off in EV mode to surprise pedestrians in car parks.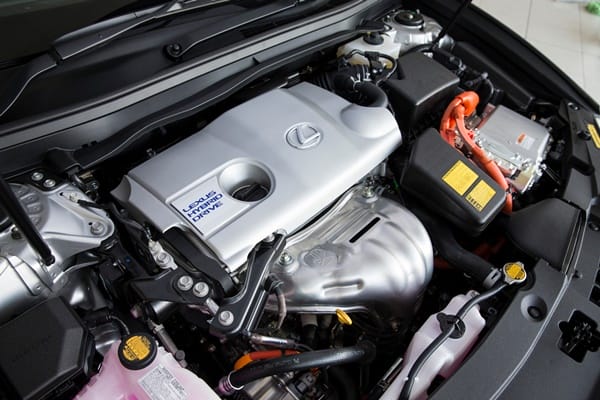 Despite it being explained to me a couple of times I still find it confusing to work out the power and torque of the hybrid motors. Lexus publishes figures for the petrol engine of power of 118kW @ 5700 rpm and torque of 213 Nm @ 4500 rpm. It then advises the electric motor as having 105kW and 270 Nm. However advises the maximum combined power output is 151 kW.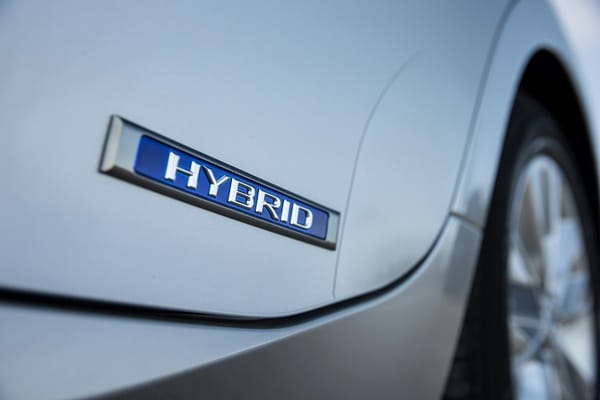 While that is confusing, the real aim is to provide enough oomph to drive comfortably with excellent economy and the ES300h does this adequately. There are three driver controlled options, sport, normal and eco for the drivetrain, and they do actually make a difference.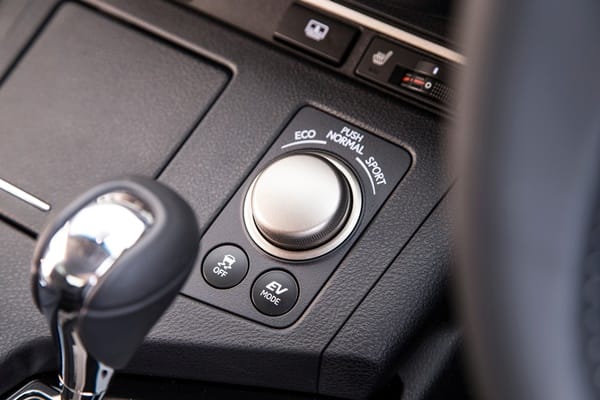 After playing with it I just left it on normal. Feedback through the electric rack and pinion steering is adequate but a little absent if that makes sense.
As I mentioned the ES300h has no sport pretence at all. It will go from 0-100kmh in 8.5 seconds and has a maximum speed of 180kmh. Yet in all the time I drove it the car never felt lacking. CO2 emissions are a low 130g/km. The ES300h is a front wheel drive and has a CVT transmission, which until I read it I didn't realise, it was that unnoticeable.
The Lexus ES300h Sport Luxury is a far cry from the LS500h that Alan Zurvas from GCB reviewed last month
One thing I really didn't like was the brakes. They needed a heavy foot initially and then escalated rapidly. It felt like you were trying to brake without assistance and caught me off guard a number of times. Also the relationship between the accelerator and brake pedal was a little disconcerting. I also dislike the intrusive foot brake system.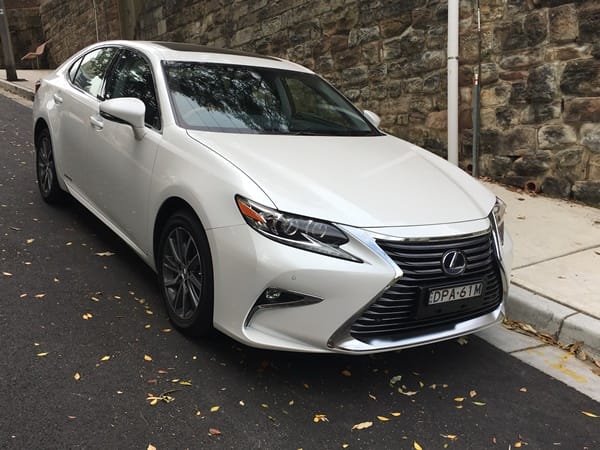 Safety is first class as you would expect with way too many individual items to mention here.
There are a few things that have now become the norm and it misses out on, partly due to its age I feel. These include heads up display, daytime running lights, electric parking brake and rear USB points to name a few.
Overall the ES 300h is almost perfectly designed for its purpose. It is neither sporty nor sluggish. It cossets its passengers in sophisticated luxurious ambience. It is quiet, refined and comfortable.
That is the word that defines the ES300h. Comfortable. Lexus treats its owners with class and respect. The ownership experience is one of the main drawcards.
It is the type of car you buy and always get a little satisfaction every time you drive off in it.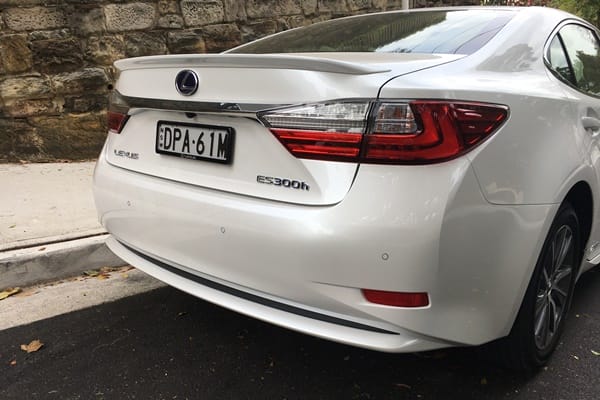 What is good?
Build Quality
Value for money
Ownership experience
What is not so good?
A little aged now
Restricted boot space
Misleading name
What are the alternatives?
BMW 4 Series
Audi A4
Holden Caprice
Genesis
Model: Lexus ES300h Sport Luxury
Model Price:   $72,455 RDAP
Engine:  2.5L Hybrid
Drivetrain: CVT
Power:  151kW @ 5700rpm (combined)
Torque:  213Nm @ 4500 rpm (Petrol)
Safety:  TBA
CO2 Emissions:  130 g/km
Economy: (ADR comb) 5.5 L/100km
0 – 100Kmh: 8.5 seconds
Top Speed: 180kmh
Servicing:  STD cost Lexus loan car
Warranty 4yr/100,000 km with full roadside assist
Overall AnyAuto Rating      83/100
Behind the Wheel 9
Comfort 10
Equipment 9
Performance 7
Ride & Handling 7
Practicality 8
Fit for Purpose 9
Fun Factor   7
Street Cred 8
Value for Money 9