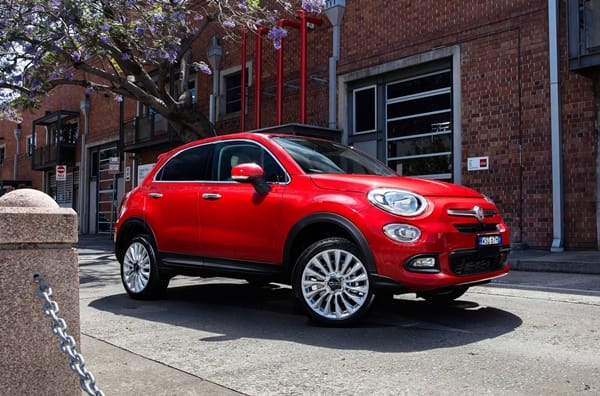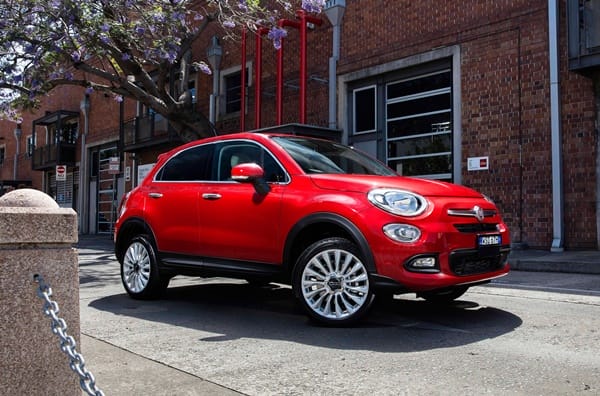 It's not often I drive a car that almost completely changes my perception within a few days however the Fiat 500X Lounge 4X4 did just that. My first impressions admittedly though were as a passenger along Parramatta rd. at peak hour, probably one of Sydney's worst arterial roads.
However the next day I went for a drive and almost immediately this urban warrior started to grow on me. Now I am usually more at home in a dual cab Ute somewhere far from civilisation but the Fiat 500X Lounge started to feel very comfortable.
We later opted for a Saturday afternoon drive up the northern peninsula to Palm Beach, where the rich and famous have their holiday houses. Surprisingly this very chic AWD SUV was quite popular with the locals and tourists alike. Sitting in a fish and chip shop overlooking Pittwater I noticed just how many people both walking and driving past either stopped for a better look or looked sideways from their car as they passed. Yes the style gets a big tick.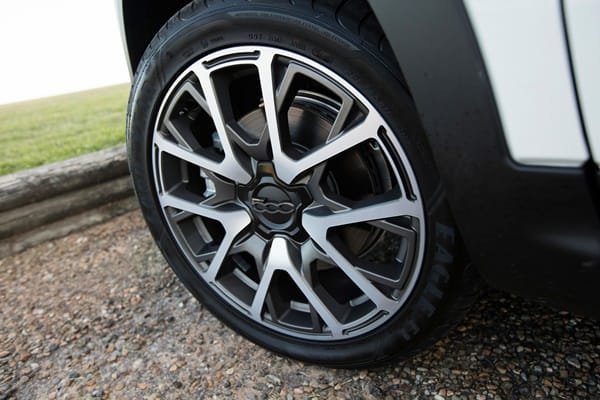 While the Fiat is marketed as a 4X4 in reality it is a beefy inner city warrior for those that want something more muscular than the normal 500 or MINI etc. Given that the 500X rides on 18 inch 45 series profile tyres I'm not sure just how far the off road pretensions go. So let's assume that the majority, well, all drivers probably will utilise the 4X4 feature for safety, wet weather and weekend trips to the snow.
The exterior as mentioned is stylish, well balanced and muscular. To my eyes it is more appealing than the normal 500. I could go into marketing speak overdrive and talk about flowing lines etc., but let's keep it simple. The 500X looks pretty darn good.
Internally it is a surprise and a combination of both good features and a feeling of spaciousness as only the Italians could do.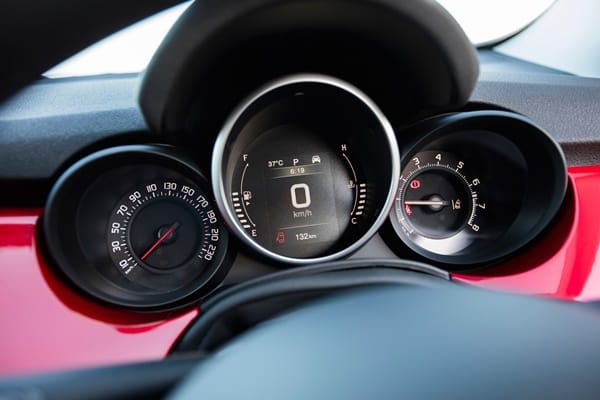 The height and reach adjustable steering wheel feels great in the hands with easy to use controls and good visibility for both the control stalks and the three ring dash. The central larger dial houses the MFD and I found myself almost exclusively using this for speed and DTE. Again clear and easy to read.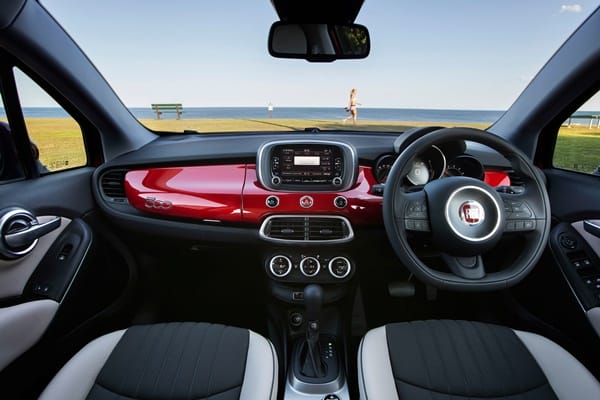 The hard metal dashboard divided opinion. Some liked it and some hated it, not many in-between. I liked it as it gave a subtle simple appeal that harks back to simpler days. However I would have liked no dials at all on it. A personal preference not a design fault. The 6.5 inch centre screen houses the U Connect Bluetooth, sat nav and is the heart of the outstanding 'Beats' audio system. Below that are the controls for A/C, hazard lights, stop start, USB etc. Again simplicity of use is a feature.
There is reasonable storage with dual glove boxes, lower one lockable, bottle holders in the padded doors and central cup holders with a small but useful centre storage bin. Rear seats have useful door bottle holders.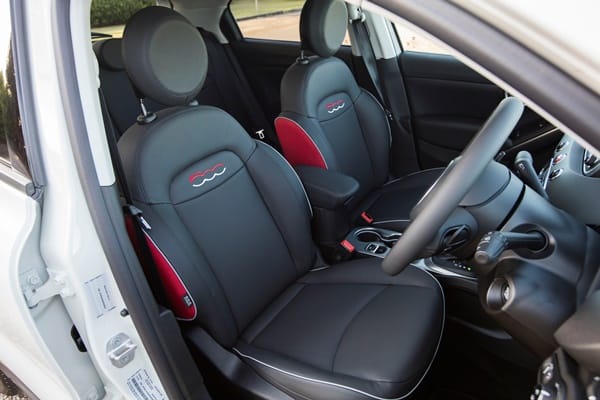 The driver's seat in manually adjustable for both slide and tilt but does have a handy electronic lumbar support that was very welcome. The headrest is a little intrusive I found. My front passenger also has a comfortable seat with plenty of room. Rear passenger's seats are better for two than three, are a little upright and firm with a flat squab and have no separate A/C vents. However on a couple of occasions I had rear passengers without complaint.
Boot space is as you would expect but flexible with fold down 60/40 rear seats that fold almost flat and a couple of handy tie down points.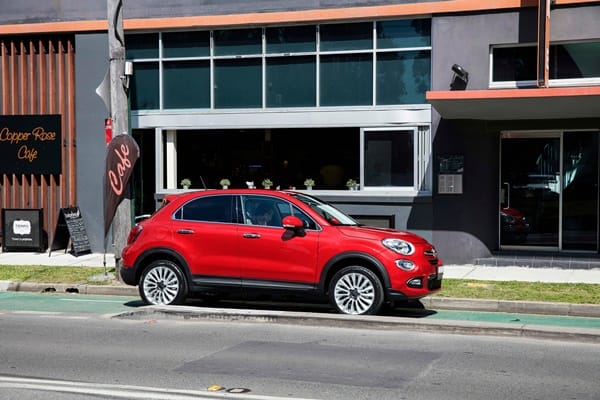 Powering the Fiat 500X 4X4 is the 125kW version of Fiat's 1.4 Turbo MultiAir II, paired with a ZF nine- speed automatic transmission, with the availability of front wheel drive and all-wheel drive. Fiat's "mood selector" allows a choice between three driving styles. The selector acts on engine, brakes, steering and gearbox/transmission to select the driving style most appropriate to the situation or road surface conditions. Options are: Auto – Sport – All Weather.
The engine produces power of 125kW @ 5500rpm and torque of 250Nm @ 2500rpm all driving through the 9 speed automatic transmission as mentioned. This is surprisingly enough to move the bulky Fiat 500X along at a good pace, is enough in city traffic and performs adequately on the freeway on longer trips etc. Fuel economy is again surprisingly good at around 8.5l/100k actual usage. One thing to note though is that the engine braking can be severe and often comes just as you are applying the brakes, so you end up stopping about 20m short fi where you were aiming for. It takes a little adjusting.
The ride is generally smooth but on uneven surfaces (such as Parramatta rd.) can be choppy and pitchy. This is not an off road vehicle nor is it a sports car, but rather suited to a comfortable ride on most tar surfaces.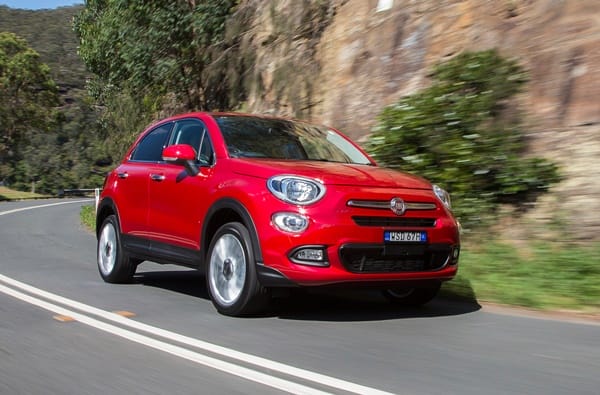 Safety is a feature with the latest active safety systems available to improve handling and assist the driver, including sophisticated ESC (Electronic Stability Control) and DST (Dynamic Steering Torque) systems, which improve both driving safety and handling performance by actively correcting over and understeer. DST is completely integrated into the vehicle's ESC system and intervenes to correct potentially dangerous situations.
To further improve safety, ABS, ERM (electronic rollover mitigation); Hill Start Assist; ASR (traction control); MSR (gearshift engine torque management); electronic parking braking, front fog lights with cornering illumination (excluding Pop); seven airbags, Blind Spot Monitoring (BSM), Rear Cross Path detection, reversing camera, Forward Collision Warning(FCW), Brake lock differential system (BLDS)and Fiat's Lane Departure Warning system.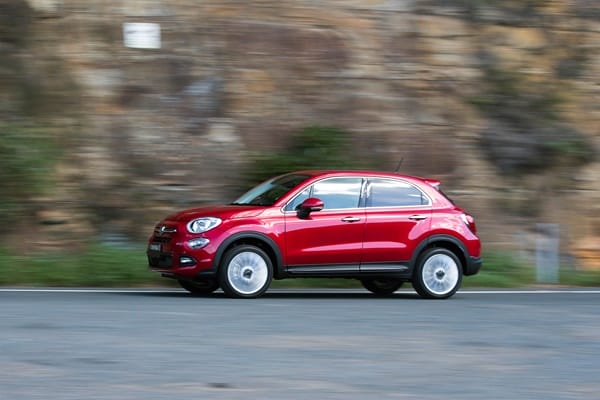 Fiat in their marketing hypo blurb mention over 60 safety features, all of which make this car all the better but way too many to list here. However mention should be made of a few. The BSM system emits a loud buzzing sound when you may be changing lanes on another vehicle. That is good apart from the fact that is scares the bejesses out of you and that it is super sensitive, buzzing when you are way passed the car or in fact when nothing is there at all. The FCW systems works brilliantly, as I found out. Thank you Fiat.
Overall I have to say I really enjoyed driving the 500X. There is something about it that transcends metal, it has character and that flows through to being fun to drive. Without treading on the Fiat marketers I can see this vehicle being ideal for the couple of inner city dwellers that like to travel on weekends and escape the city without being too adventurous off road. For that it is ideal.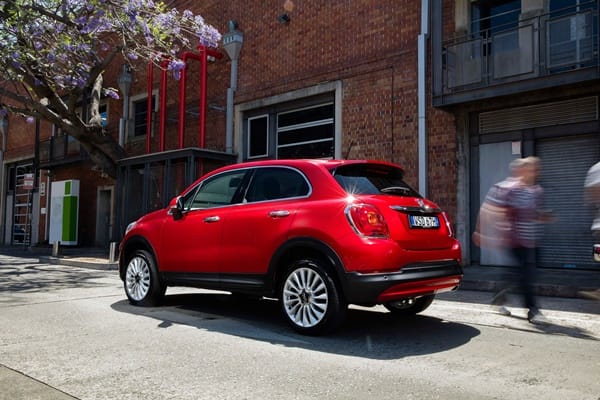 At around $42,000 RDAP in Sydney, with a five star ANCAP safety rating and a high street cred this is a vehicle that should do well and expand the buyer base for the 500 range. I have to mention again just how much I enjoyed the Fiat 500X Lounge 4X4.