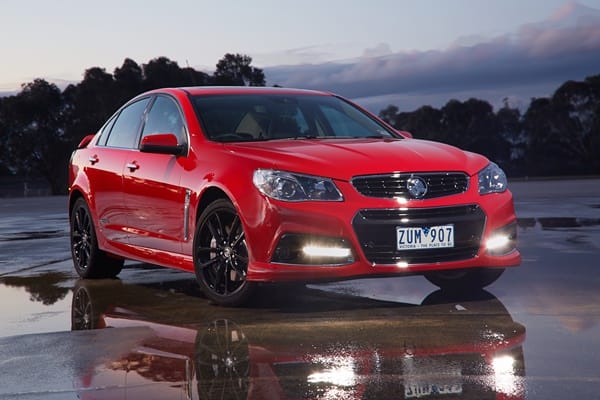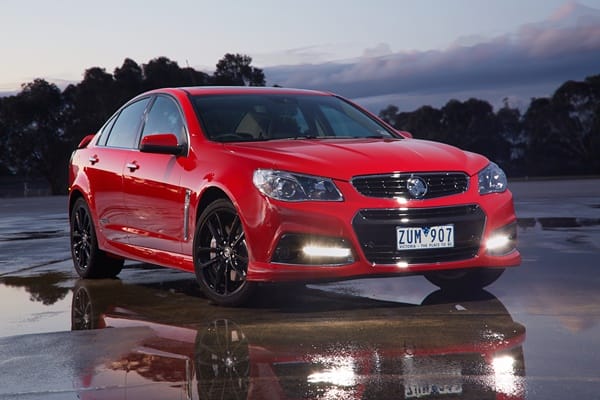 Australia is on a countdown. No Not the retro Molly Meldrum TV show for you oldies, but the countdown till we lose what is a truly good world class car in the Commodore. Setting aside the political baggage and the fact that Australia simply can't economically sustain a vehicle manufacturing industry, Holden has produced for a number of years a world class, competitively priced (yes I know with subsidies) vehicle, that I for one will be very sorry to see disappear when the time finally comes.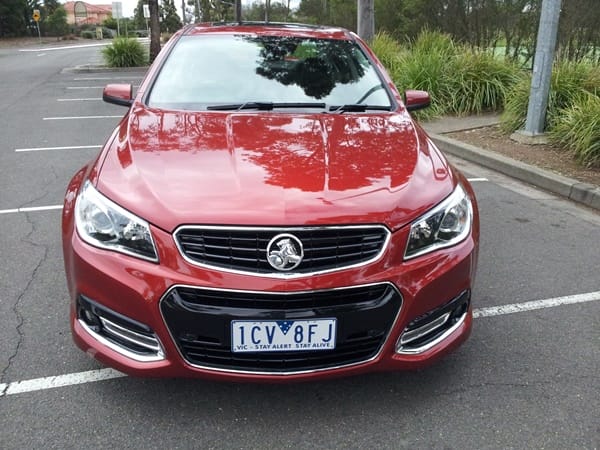 The current VF Commodore incarnation which was introduced in May 2013, with recent updates in late 2014 for the MY15 has technology, build quality and driving dynamics to compete with the world. The version we are testing here today, the VF SSV Redline sedan is probably the most advanced car ever designed and built in this country and a hoot to drive as well.
Remember this is the basis of the vehicle that set a world record at the famous Nürburgring in Germany, and has launched as Chevrolet's flagship SS performance sedan in the USA.
External design carries the familiar Commodore look, with sleek front treatment, rounded grill and low spoiler. From the side and rear the VF Redline also has the low slung sports saloon appeal.   While it is a big sedan it looks, feels and drives a lot smaller than it is. A testament to the designers and possibly the Red Hot colour and the black 19-inch split-rim alloy wheels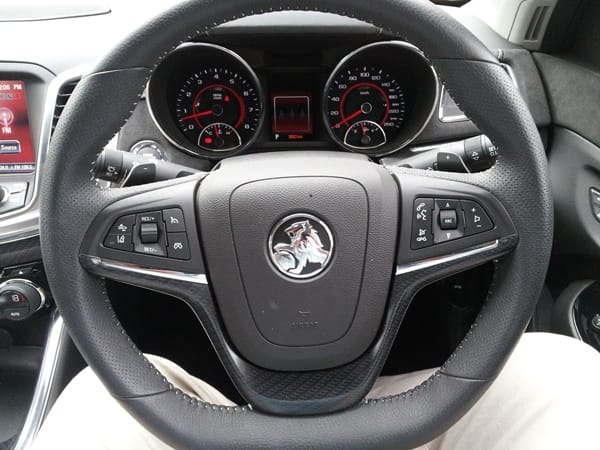 Inside the VF SSV Redline the predominant colour is the new Jet Black interior, with optional titanium interior highlights. The overall feel is of quality, spaciousness and sport. The layout, like all Commodores, works well, it is easy to get a comfortable driving position, the steering wheel feels great in your hands, and according to Holden, the feedback was to include paddle shift as standard for the Redline vehicles, they didn't ask me as I reckon they are a waste.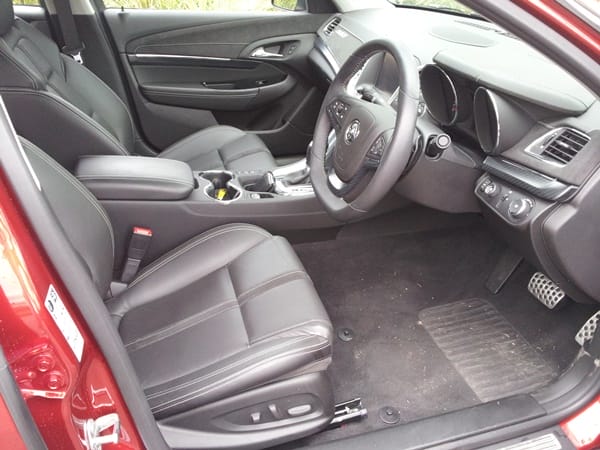 The leather driver's seat is multi electronically adjustable, with good lumbar support, steering wheel controls are easy to read and use, indicator stalks are visible, (unlike some cars where you can't see anything), the twin dial dash and centre MFD is again easy to read and use.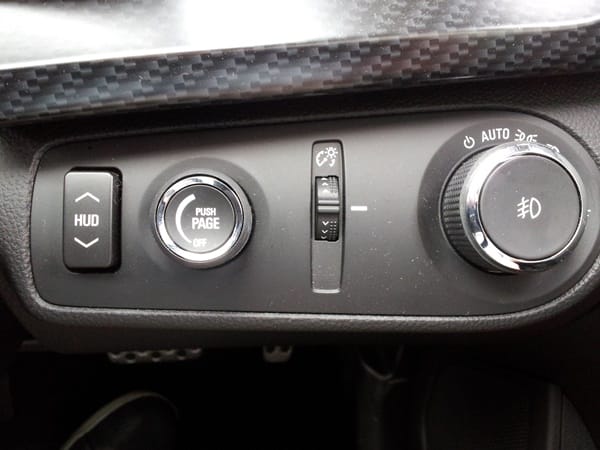 One special thing to note is that the heads up display, HUD, in this vehicle is one of the best on the market, in any priced vehicle. It doesn't polarise out with sun glasses on, the adjustments are so easy to use and it site perfectly in the lower eyesight. Love it!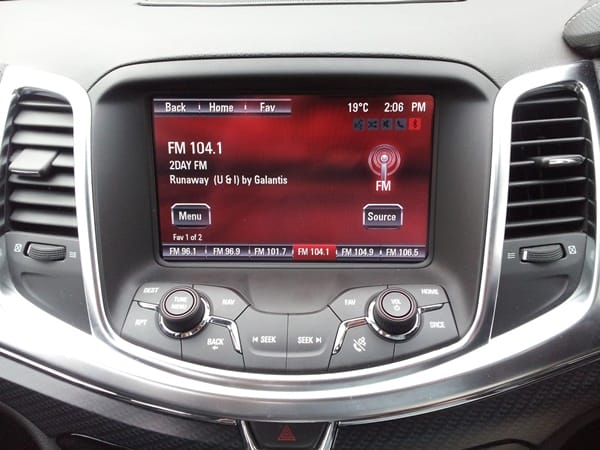 The centre stack controls and screen are again great. Holden has got this ergonomic stuff sorted pretty well. The rear seat is very comfortable for two and three if needed, plenty of head, shoulder, and knee and leg room. The boot is long and flat but cavernous for a decent amount of luggage for touring Australia. Again one thing to note is the brilliant rear view camera.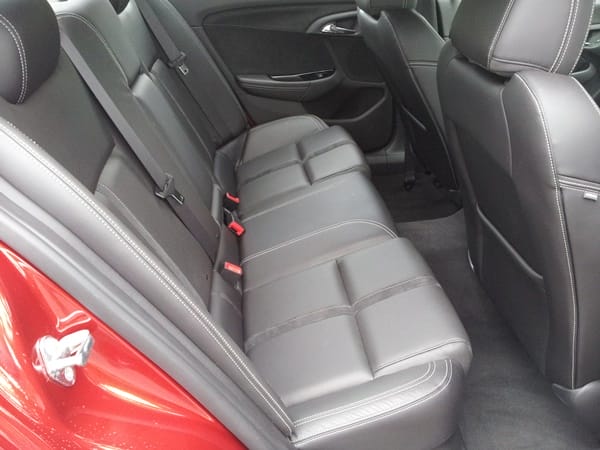 Other SS V Redline features include: Holden MyLink infotainment System with 8" colour touch-screen display, Automatic Park Assist, Lane Change Assist, Blind Spot Monitoring, Forward Collision Alert, Rear parking sensors, ISOFIX child seat anchorage system, Embedded apps including Pandora®, Stitcher SmartRadio™, Siri® Eyes Free Mode, Remote start function, electric park brake, Trailer Sway Control, Passive entry with Push Button Start.
The VF SSV Redline comes with the Alloy 6.0L V8 engine that is so smooth and sounds a close to the old style V8's as you can get these days. It produces power of 270kw @ 5,600 rpm and torque of 530 Nm @ 4,400 rpm and drives through a 6 speed Automatic transmission, and rear wheel drive. Surprisingly, if you drive on the freeway or with decorum around town the 6.0L V8 isn't that thirsty. The official figures are 11.8L/100Km which is pretty good considering what you have available under your right foot. Hit that pedal hard though and the race between the speedo and fuel tank and economy isn't pretty.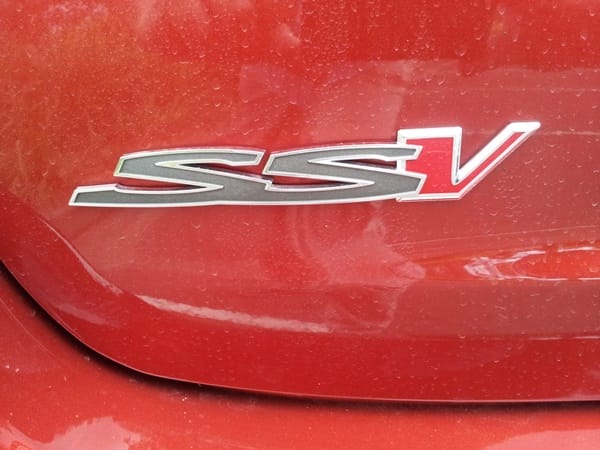 In keeping with tis sporting sedan image the VF SSV Redline comes with Performance Mode Lift Foot (automatic transmission calibration), Launch Control and Competitive Mode (stability control calibration)
Holden tells us that almost 37% of Commodores are ordered with the 6.0L V8 and almost 24% of customers opt for the SS nameplate.  The SSV also comes with the FE3suspension tuning.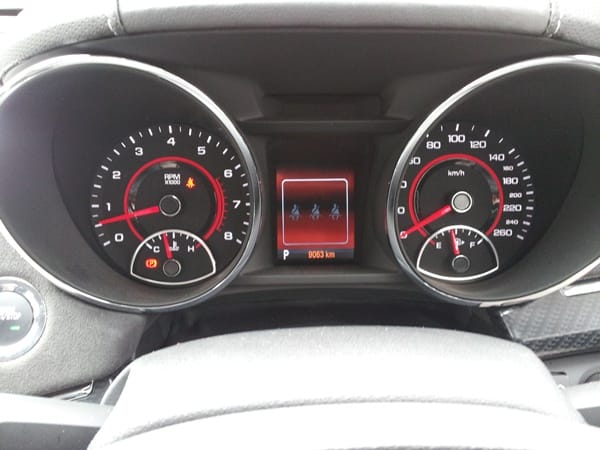 In keeping with its world class aspirations the VF SSV Redline comes with 5-star ANCAP ratings and a host of driver safety technology, including as mentioned before, Lane Change Assist, Blind Spot Monitoring and Forward Collision Alert. Now with the introduction of ISOFIX standards to Australia, VF Commodore is one of only a handful of cars to offer ISOFIX anchorage points across all three rear seats, giving larger families complete peace of mind when it comes to the safety of their children.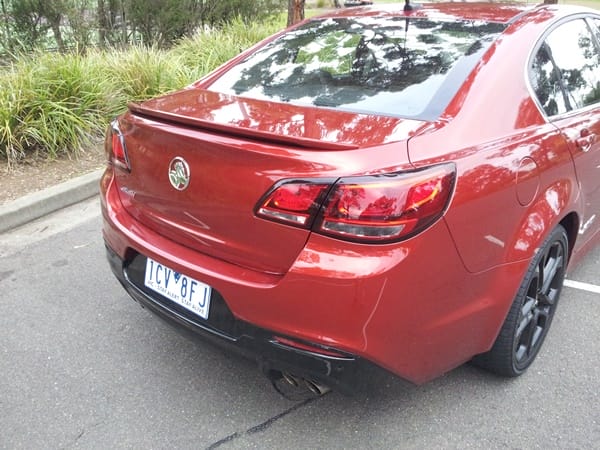 For around $59,000 RDAP the VF SSV Redline Sedan represents outstanding value when you compare it against some of the European competitors, especially when you add in Holden's Lifetime Capped Price Servicing. It has style, space, power and sophistication. Let's see what the VF11 update brings.