Toyota has launched its 2012 model of the successful HiLux. The Toyota HiLux now has more models, more features, more safety, higher towing capacity and price reductions up to $5,600 on some models. Combine this with more features and models like the SR5 Xtra Cab ute TD4 has improved value of up to $8,340.Every 4×4 HiLux provides between $1,960 and $8,340 better value while 4×2 HiLux delivers enhanced value of up to $1,640.
With increased competition on the horizon with the upcoming launch of the Mazda BT50 and Ford Ranger along with excellent offerings from limited edition Isuzu's and the ever popular Mitsubishi Triton and Nissan Navara, Toyota has taken the unprecedented step of adding more features and reducing prices in an effort to maintain its market share.
Toyota Australia's senior executive director sales and marketing David Buttner said the added specification and aggressive pricing would further strengthen HiLux's reign as Australia's most popular commercial vehicle. The HiLux has a strong following in the commercial sector however its market share is slipping in the private market where dollars and value are paramount.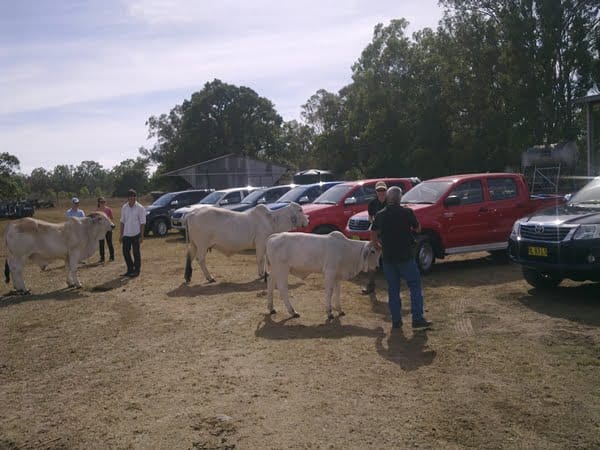 The HiLux remains an excellent workhorse and off road vehicle. The test track at the launch was interesting without being overly challenging, but was enough to show the credentials off road that the HiLux is famous for. It's still a winner in that department. On road handling also seems improved and it cruised quietly and comfortable at highway speeds with my passengers dozing in the afternoon sun.
HiLux improvements begin with new sheet metal from the A-pillar forward – a new bonnet, radiator grille, headlamps and front bumper. It now has a smoother look but will have distinct rugged appeal. The profile has been further enhanced for SR5 models with newly designed fenders, new door mirrors with integrated turn signals and redesigned wheels (4×4 Xtra and Double Cabs).
Safety is a big winner in the revamped model and across the range, anti-skid brakes are now standard and cruise control is standard on all SR and SR5 variants, as well as automatic 4×4 WorkMate 4x4s. All models now have a tachometer.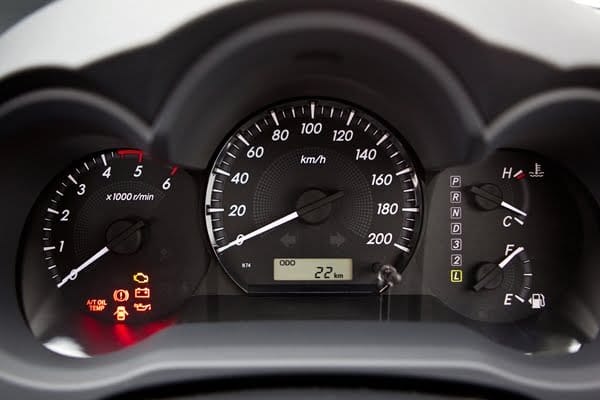 In the 4×4 range, vehicle stability control is now standard on all SR5 double cabs and optional on all SR Double Cab pick-ups. Side seat and curtain-shield airbags and sports-style front seats have been fitted to all 4×4 SR5 and SR variants. A limited-slip differential has been included in all 4×4 WorkMates.
HiLux interiors have been updated with refined designs that reinforce its credentials as a leisure vehicle, including new seat fabrics on selected variants. A new upper dashboard design features a horizontal centre instrument cluster. The centre stack features new controls for the heating and ventilation system and, for SR5 variants; automatic climate control has been added to the air-conditioning.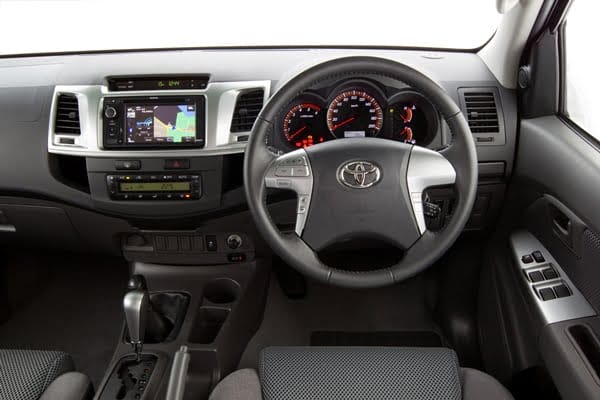 A major improvement is the addition of advanced new audio systems on all variants. Depending on the grade, they feature voice recognition, touch screen, radio text, 3D graphics for the satellite navigation and safety warnings for school zones and speed and red-light cameras. The Bluetooth is easy to use and clear. As part of these audio upgrades, all SR5 models will come with satellite navigation as standard, viewed on the 6.1-inch LCD touch screen.
To entice entry level buyers Toyota's HiLux range now starts with the 4×2 WorkMate Single Cab cab-chassis at $18,990 – an increase of just $500 offset by the addition of anti-skid brakes, a tacho, new sheet metal, redesigned interior and a new audio system.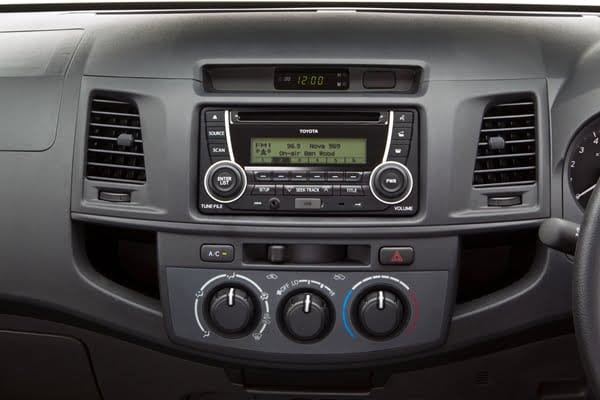 Across the range, the biggest improvement in value comes with the 4×4 SR5 turbo-diesel Xtra Cab. The added spec – including satellite navigation, dusk-sensing headlamps, steering wheel-mounted telephone controls, re-designed alloy wheels, sports-style front seats with side airbags, curtain-shield airbags and auto control for the air-conditioning – comes to $2,690. In addition, the price has been rolled back by $5,650.
The entry price for a 4×4 turbo-diesel HiLux has come down $6,150 or 16.1 per cent to $31,990 with the introduction of a WorkMate Single Cab with manual transmission.
Its feature list includes ABS, driver and passenger airbags, tacho, limited-slip differential, 16-inch wheels and protective covers for the engine and fuel tank.
HiLux 4×4 Xtra and Double Cabs are once again priced from under $40,000.
The 4×4 Xtra Cabs start at $38,490 for the SR turbo-diesel cab-chassis – an overall improvement in value of $5,840 that includes additional equipment of $1,290 and a price cut of $4,550. Toyota has also introduced a new SR Xtra Cab pick-up at $39,990. For 4×4 Double Cabs, a new turbo-diesel WorkMate Pick-up once again brings the entry price under $40,000 – at $38,990 for the manual. This is $5,900 less than the previous lowest-priced diesel Double Cab. All other 4×4 Double Cabs have had price reductions – from $200 to $3,650.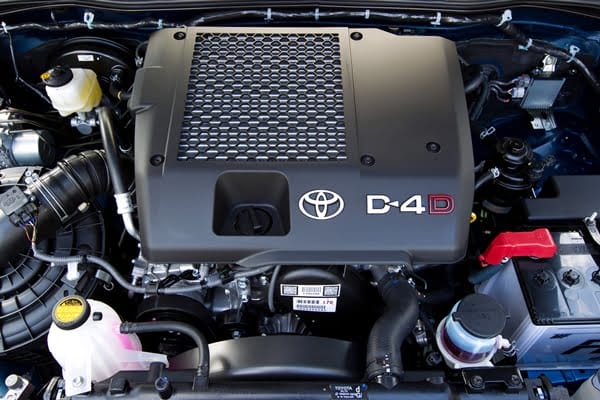 With the changes, the HiLux range has been expanded from 32 to 35 variants – 17 4x2s and 18 4x4s. HiLux now comes with the choice of three cabins – Single, Xtra and Double Cab; two styles – pick-up and cab-chassis; three equipment grades – WorkMate, SR and SR5; three engines – 2.7-litre four-cylinder petrol, 4.0-litre V6 petrol and a 3.0-litre four-cylinder turbo-diesel; the choice of two-wheel drive and four-wheel drive; and manual or automatic transmissions.
There has never been a better time to buy a dual cab ute as the models are improving all the time, choices are wide and with the new Mazda BT50 in October and Colorado and Isuzu around the corner its a buyers market. The HiLux will remain near the top of most people's choices though and the improved value will certainly help that.