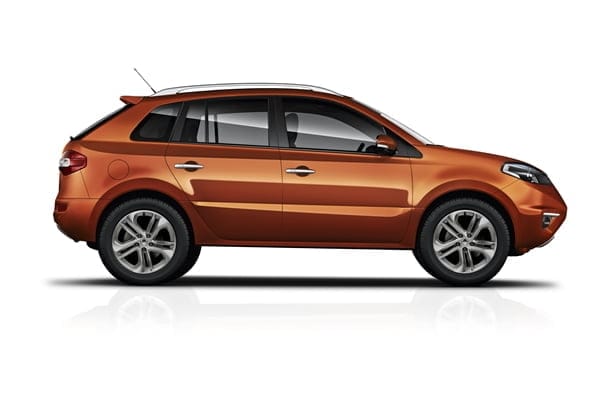 A renewed version of Renault Koleos is to be released in Australia in quarter four, 2011. The new Koleos has revised exterior styling and interior trim. The model reasserts its high-end status by building on the strengths that were widely acclaimed at launch in 2008: namely its remarkable comfort, versatility and flexibility, making it the ideal crossover for busy and fun-loving urban families.
The front end of Koleos has been revised with a view to reasserting its forceful character. The air-intakes positioned either side of the Renault logo on the previous version have made way for an elegant chrome grille, while the dynamism of the model has been reinforced by new, slimmer headlights. The more modern door mirrors now incorporate LED indicators.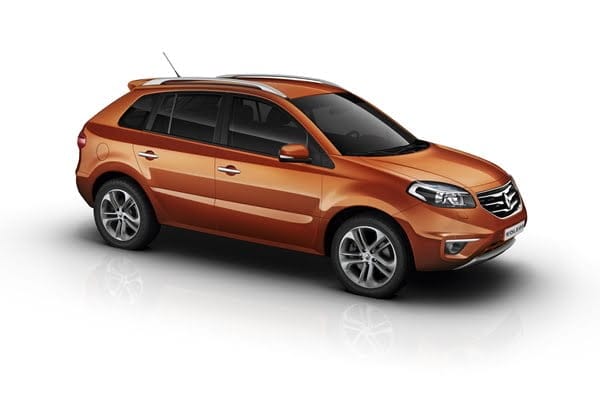 The side view expresses the robustness associated with the world of 4×4 motoring thanks to cues such as high ground clearance, prominent wheel arches and new, modern, sporty wheels. The initial version's distinctive rear-end styling has been carried over, including the steeply-raked rear window which suggests forward movement and provides the model with a particularly original stance.
Careful attention has been paid to the quality and finish of the cabin. A selection of new upholsteries and trims have enhanced the original vehicle's elegance and refinement, while the dashboard and instrument lighting have evolved, too, with the introduction of a modern, more stylish speedometer housing and display.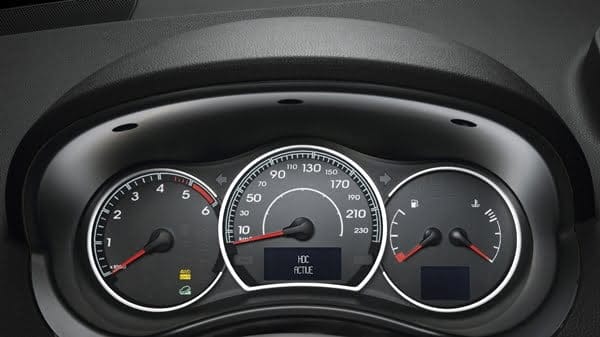 The versatility of New Koleos means that it is as much in its element on city streets as it is on twisty country lanes. The Nissan-developed all-wheel drive transmission of the 4×4 version ensures genuine off-road ability, while the model's carefully-honed volumes, precise steering and stability ensure surefooted agile handling in and about town.
Meanwhile, Renault's expertise in the realm of active and passive safety saw the brand's crossover earn a five-star EuroNCAP crash test rating at the time of its launch thanks to features such as ESP, emergency brake assist, programmed structural deformation, six airbags and seat belt pretensioners.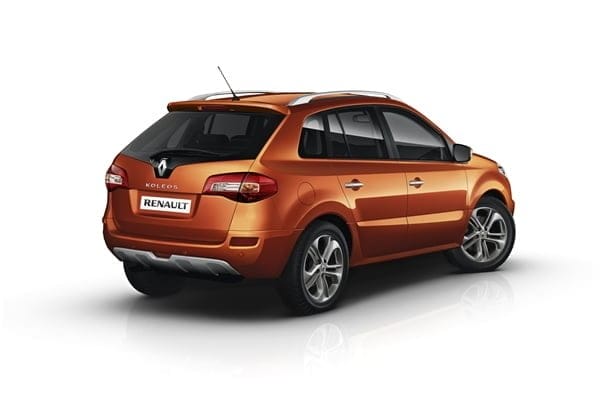 Exemplary comfort and high-end technologies
New Renault Koleos boasts segment-leading cabin space and comfort, while the interior layout benefits from the extensive expertise of the MPV's pioneer. Everything has been thought through to make sure that all five occupants feel perfectly at ease, including segment-topping headroom and knee room in the front, and an excellent balance between elbow room and headroom for rear passengers.