Volkswagen Commercial Vehicles is launching an extensive update of the popular selling Caddy range. The compact van with its practical rear sliding door system has been enhanced in every respect. With new TDI and TSI four-cylinder engines and gearbox variations for every conceivable use and further reduced running costs make the new Caddy one of the most innovative urban delivery vehicles and compact vans available.
In Germany the Caddy is the undisputed No.1 with a 43.6 per cent market share, while across Europe, at 16 per cent it is also among the three best-selling vehicles of its kind. Here in Australia the Caddy is also a leader in its segment. Globally the now superseded versions of the Caddy sold around 800,000 units within just six years (2004 to 2009). The new Caddy now promises a dynamic continuation of this success story.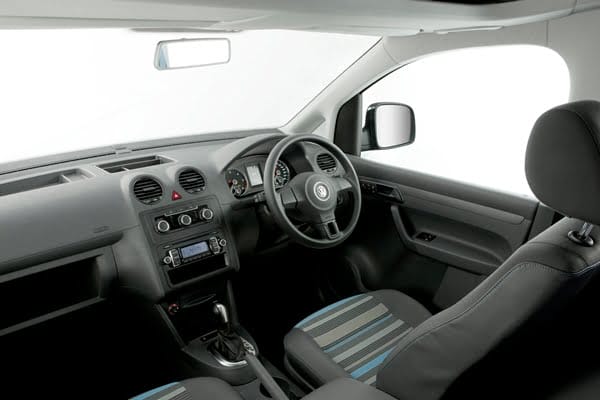 The Caddy is the first urban delivery vehicle and compact van in its class to be equipped as standard with ESP on all models. The new Caddy will also be the only vehicle in this market segment available with the option of an efficient 6 or 7-speed direct shift gearbox (DSG) and Hill Start Assist.
Also for the first time in the Caddy Life versions, it is possible to take out not only the optional third row of seating, but the second row as well. For the short wheelbase Caddy this produces – loaded to the roof – a cargo capacity of up to 3,200 litres; for the Caddy Maxi the figure is 3,880 litres.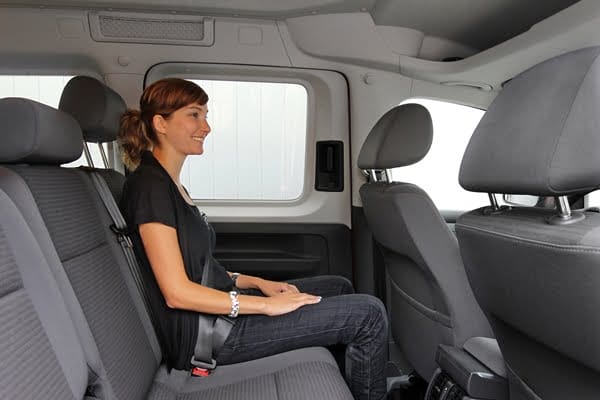 The Caddy's new petrol and diesel engines deliver extreme efficiency [all complying with the Euro 5 emission limits]. All of these are completely new to the range and equipped with turbocharging and direct fuel injection.
Turbo diesel engines: The turbocharged four-valve (TDI) diesel engines deliver 75 kW and 103 kW respectively. These two TDIs now use very quiet and efficient common rail direct injection which is also linked as standard to a diesel particulate filter.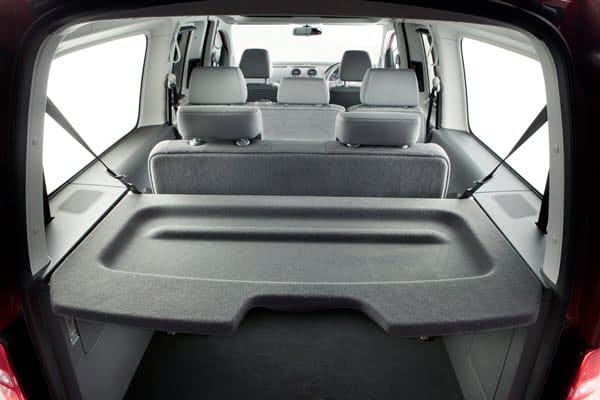 Petrol engines: Two new TSI petrol engines are being used in the Caddy. Technical features of both high-tech engines include a turbocharger and direct fuel injection. The extremely fuel-efficient four cylinder engines develop 63 kW and 77 kW respectively from a cubic capacity of 1.2 litres. The efficiency of the engines is demonstrated, for example, by the 77 kW version with an average fuel consumption of only 7.0 litres per 100 kilometres for the (equivalent to 163 g/km CO2 figures). Compared to the outgoing model consumption has been reduced by 1.2 litres or 14.6 per cent.
New features: Standard on all versions are the new daytime running lights. Optional extras on the new range include adaptive cornering lights (integrated into the front fog lights and roof rails).