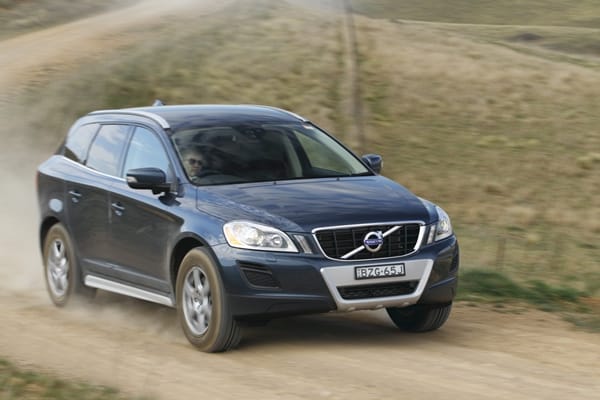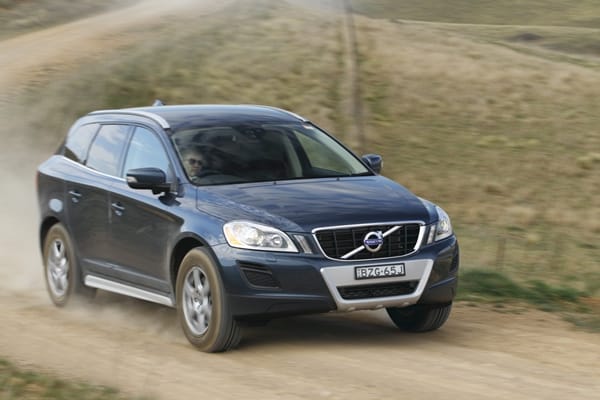 The Volvo XC60 D5 Teknik I had the pleasure of driving is a classy AWD Vehicle. Driving it for the first time I was surprised at the ride height of the vehicle (it stands at 1713mm in height) and how comfortable it was.
The interior is well appointed with the leather trim with a very stylish instrument layout and the amount of interior space is incredible. Passengers have plenty of leg room and if you were to fold down the rear seats you would be surprised how much storage there is.
The driver's position is great, visibility excellent and with high levels of standard equipment and plenty of storage space for drinks etc. you can settle in for long stints behind the wheel. We drove over 2000 kilometres in a couple of days and it felt awesome.
The Volvo XC60 includes traditional Volvo safety features, whiplash protection system, side impact protection system, dynamic stability and traction control, hill descent control, Blind Spot Information System, collision warning with brake support, and patented front, side, and rear structures.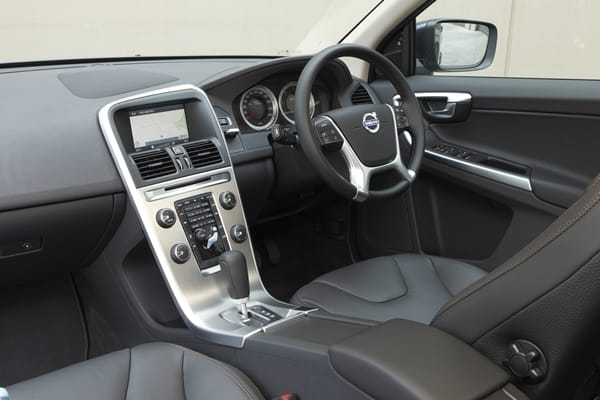 The Volvo XC60 also has a new technology feature that Volvo has named City Safety. The system is described as a driver support system with the aim of preventing frontal collisions whilst travelling below 30 km per hr. It does this through the use of a sensor that helps determine whether a collision is likely. Depending on the speed, if a collision is likely, the Volvo's computer system will either prepare the car to brake or automatically brake the vehicle to avoid a rear-end collision.
We tested this out on a lineup of barricades and the system performed beautifully and seeing that most front to rear accidents occur in congested traffic this is a fantastic feature of the Volvo XC60.
The 2.4-litre twin-turbo diesel engine has undergone significant upgrades for 2012. These changes have increased power form 151kW to 158kW while torque jumps 20Nm to 440Nm. Despite the increase in both power and torque, fuel consumption has been improved by 10 per cent – now 6.9L/100km. CO2 emissions have dropped from 201g/km to 183g/km. Importantly, this upgrade means that the D5 models qualify as low emission vehicles and benefit from the recent changes to the Luxury Car Tax ruling.
The 5 cylinder diesel provides plenty of power when you need it and with a 70 lt fuel tank it is possible, if driven carefully, you can almost get to 1000kms but from experience with our test vehicle with open road driving and accelerating to overtake etc I think it's fair to say that if you were planning on driving from Sydney to Brisbane you would have to include at least one extra fuel stop. The 'Haldex Instant Traction' AWD system provides good traction as well.
Volvo's XC60 AWD SUV competes against models in Audi's Q5, BMW's X3 and Land Rover's Freelander 2 line-up and surprisingly competent both on road and on dirt roads. Not surprisingly it is very popular with the skiing aficionados.
What is good?
• Diesel's great power/economy
• Sensible family car
• Safety
What's not so good?
• Temporary spare tyre
• key placement on the dash
• I had to hand it back
Model Volvo XC 60 D5 Teknik
Model Price $69,574 RDAP
Drivetrain 6sp AWD 2.4DTT
Power 158Kw @ 4,000 rpm
Torque 440 @ 3,000 rpm
Safety 5 Star ANCAP
CO2 Emissions g/km 183
Green Vehicle Rating 3 Star
Fuel (ADR comb) 6.9 L/100Km
Tow Capacity – Max 2000 kg
Tow Ball Rating 150 kg
Servicing Not Supplied
Warranty 3yr/ unlimited km with full roadside assist
Overall Any Auto Rating 81/100
Behind the Wheel 9
Comfort 9
Equipment 9
Performance 9
Ride & Handling 8
Practicality 8
Fit for Purpose 8
Towing Ability 6
Off Road Ability 6
Value for Money 8