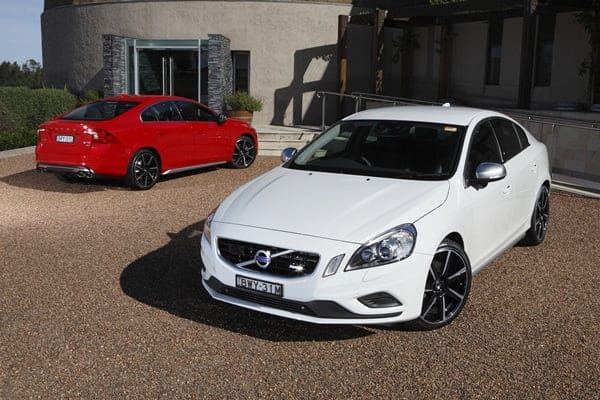 Due to the unprecedented success of the limited-edition Volvo S60 Polestar launched late last year, Volvo Car Australia is making Polestar tuning software available across a range of its R-Design vehicles.
From 2 April 2012, all T6 R-Design variants, the C30 T5 R-Design and the XC60 D5 R-Design (see full vehicle list below) will be optimised with Polestar's unique engine management software which gives significant power and torque upgrades.
By increasing turbo pressure and recalibrating the engine management system, Volvo's racing and performance partner Polestar has released extra power, boosting the T6 engine to 242kW at 5400-6500rpm (up from 224kW on the standard T6) and the torque to 480Nm (up from 440Nm) at 3000-3600rpm.
In addition, fast-spooling turbos and changed throttle mapping provide instant reaction to inputs, which help to deliver even greater performance and mid-range punch. Only a discreet blue Polestar badge on the rear gives any indication that these R-Designs are packing a greater punch.
"The original, limited-run of S60 Polestar vehicles was a direct result of the positive reaction the concept car generated at the Australian International Motorshow in mid-2011," says Matt Braid, Managing Director of Volvo Cars Australia.
"So it was only natural that when the opportunity arose to further develop our Polestar association, we leapt at the chance. Australia is a performance-oriented market and this software optimisation in a number of our key products allows us to broaden the depth of performance offerings from Volvo."
Performance for the S60 and V60 T6 R-Designs over the 0-100km/h benchmark are 5.8 seconds (down from 6.1secs), and 5.9secs (down from 6.2secs) respectively. The XC60 T6 R-Design hits the same speed in 7.0 seconds (down from 7.3secs).
The C30 T5 R-Design gets similar gains in power and torque, delivering 184kW and 370Nm (up from 169kW and 320Nm respectively), while the diesel XC60 D5 enjoys 169kW and 470Nm (up from 158kW and 440Nm).
The 0-100km/h sprint in the Polestar-optimised manual C30 T5 R-Design is covered in 6.3 seconds and 6.8secs for the auto (down from 6.7secs and 7.1secs respectively). The XC60 D5 by Polestar dispatches the same sprint in 8.1 seconds, shaving 0.2secs of the previous time.
Importantly, all Polestar-optimised models also maintain their existing fuel consumption and CO2 emission figures, thanks to efficient engine tuning which only increases power output when it's needed, ie overtaking and long uphill gradients.
"By adding Polestar's performance software to select R-Design models, we are able to optimise our performance models further and give the discerning buyer a true stealth weapon option," continues Matt Braid.
The Polestar-optimised R-Design range is available now at all Volvo Dealerships.
Volvo R-Design Polestar Range – Pricing
C30 T5 R-Design $43,490 (man) / $44,990 (auto)
S60 T6 R-Design $75,490 (auto)
V60 T6 R-Design $78,490 (auto)
XC60 D5 R-Design $72,490 (auto)
XC60 T6 R-Design $78,490 (auto)
Volvo's full three-year unlimited kilometre warranty applies to all Polestar-optimised models. The Polestar software tuning upgrade is the only software upgrade endorsed by Volvo Car Corporation.