VW Arteon – Station wagons have not had a great image for quite some time.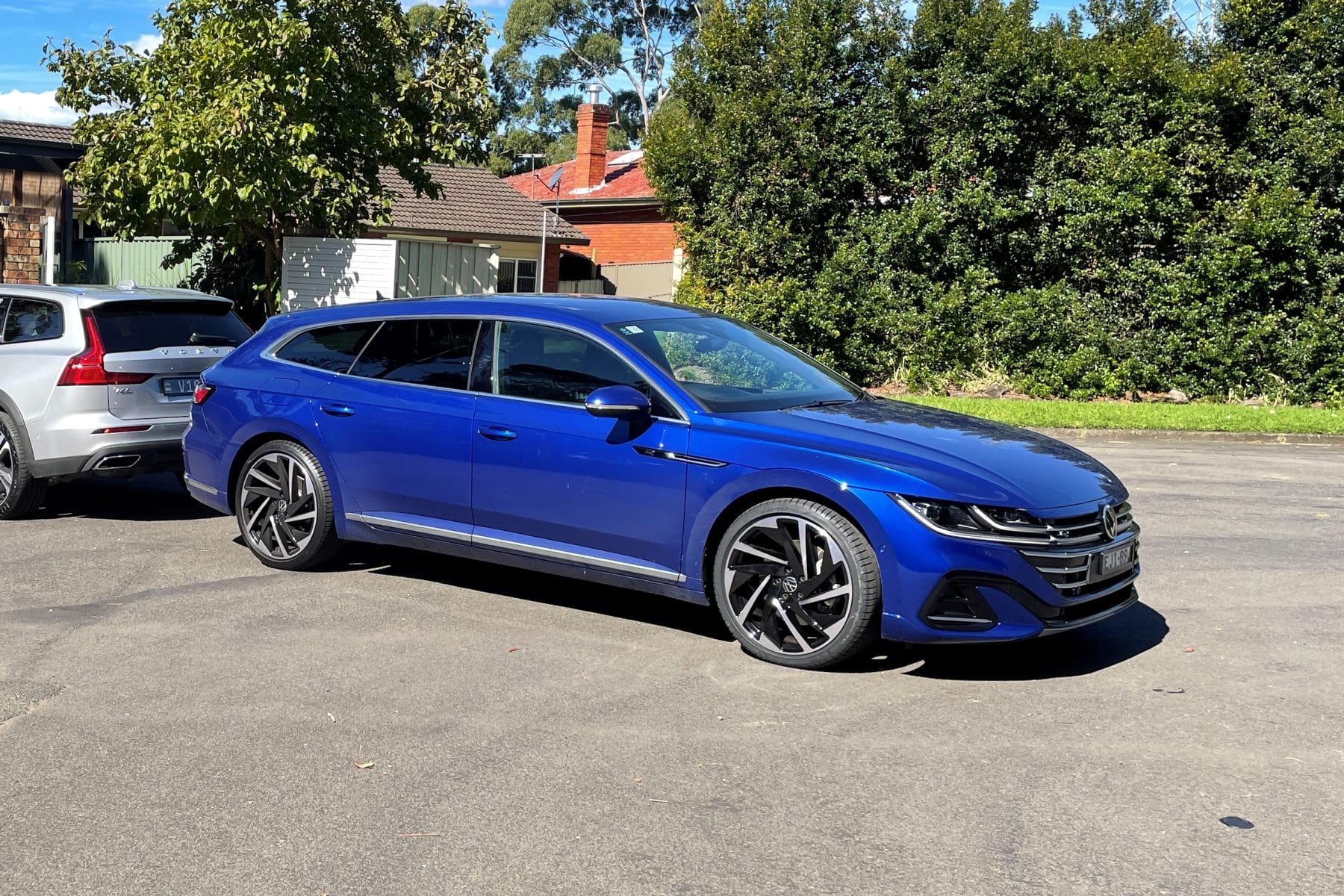 I put some of the blame the National Lampoon vacation movies – The Griswolds packing a family into a huge, slab sided, overloaded, over the top station wagon.
Volkswagen's latest Arteon which is available as a sedan but also as a Shooting Brake (another name for a wagon), could help reverse the image.
The elegant sloping roof line and the narrowing window depth gives the impression of a chopped roof -low and sleek. It does look long, but it overcomes the long oblong shape of more traditional station wagons.
Above all it had comfort and features, was easy to get into, and good head room in the second row of seats. There was no standard sunroof which suited us well.
The base model sedan starts at $61,740; add $2,000 for the wagon which is good value.
TO LISTEN TO THE ARTEON RADIO REVIEW CLICK BELOW
Volkswagen Australia says SUVs comprise some 65 per cent of new vehicles sales. So, no-one wants a wagon anymore, right?
Volkswagen respectfully disagrees.
Of all the current variants returning after the backlog of WLTP compliance tests, the Passat 206 TSI 4MOTION R-line Wagon is the brand's most eagerly awaited.
Arriving as the Golf R 7.5 Wagon is all but sold-out, and with the Mark 8 not available until early 2022, the Passat 206 TSI gives the German brand's customers a capacious and dynamically highly capable wagon (see attached specification slides).
In addition to the Passat range of wagons – 162TSI, Alltrack and Alltrack Premium, 206 R-line – Volkswagen will shortly introduce the Golf 8 Wagon.
This is followed by two new Shooting Brake variants of the Arteon – 140 TSI and 206 TSI 4MOTION R-Line. The Mark 8 Golf R Wagon arrives early next year with the Tiguan R, followed by the T-Roc R.
This is a Motoring Minute
Im David Brown
Motoring Minutes are heard around Australia every day on over 50 radio channels through the Torque Radio network. 
Our Motoring Minute has an average daily audience of over 150,000 listeners. That's over 750,000 listeners a week and are also syndicated through various news sites around Australia.
Additionally Motoring Minute is also broadcast as part of Overdrive Radio Program, which is broadcast through the Community Radio Network across Australia.