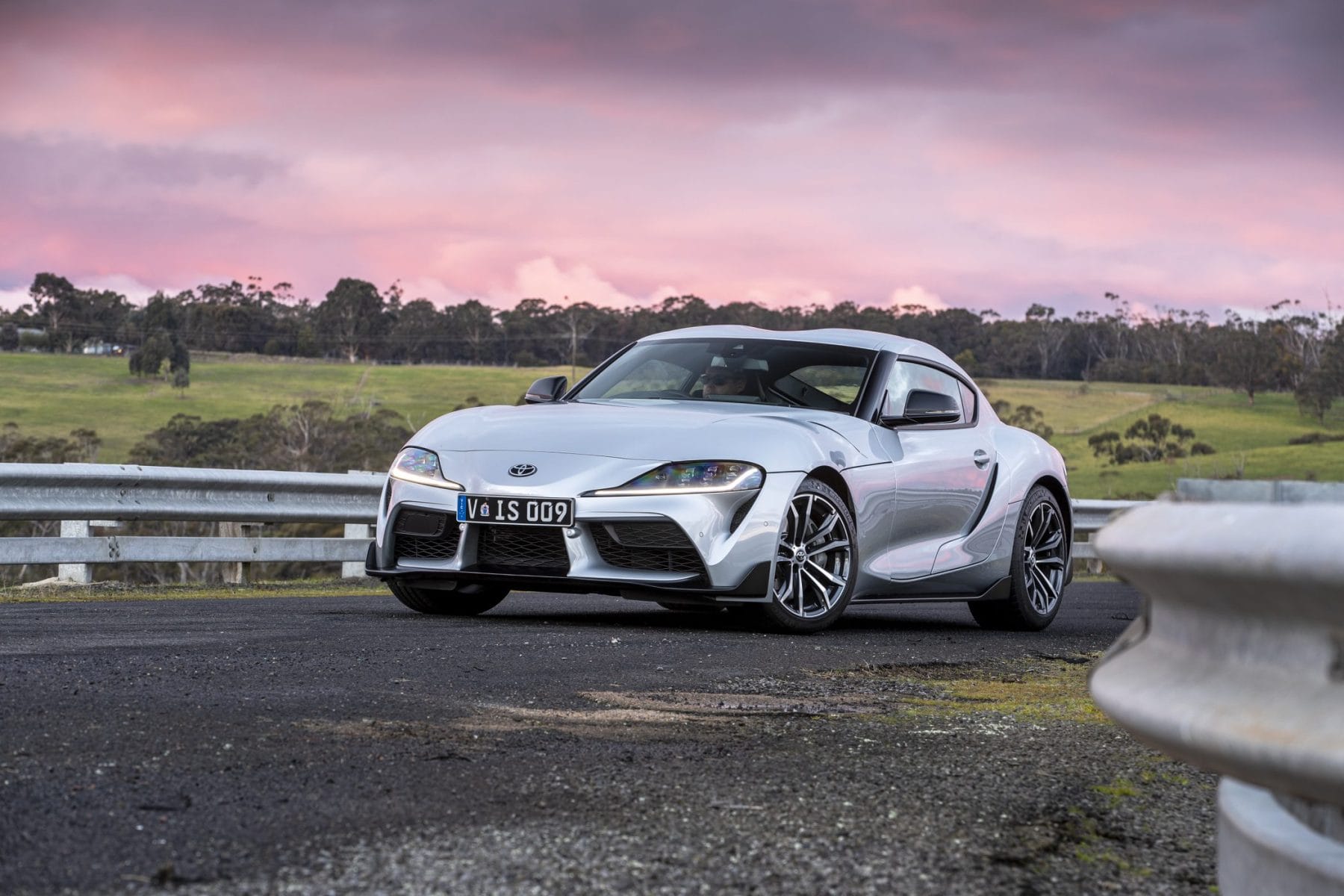 Today we have the perfect sports car for someone that is not larger than the average bear,  the Toyota Supra GT
Toyota Supra was launched in late 2019 and is a cousin to the BMW Z4 sharing engine, transmission and well pretty much everything.
Coming in two models the Supra GTS and the Supra GT ,  the difference is basically a bit of bling, larger wheels and upgraded infotainment system.
It comes with a smooth 3.0L inline 6 cylinder turbo petrol engine, 8 speed sports transmission, rear wheel drive, selectable drive modes, launch control and an electronically controlled LSD.
With 250kw and 500 Nm on tap it will go from 0-100kmh in 4.3 seconds and top out at a limited 250kmh. The engine crackle is also music to the ears.
It looks stunning, goes like a rocket, is awesome fun to drive but is really designed for someone smaller than me. It is an uncompromising 2 seat sports car with just enough room for a couple of soft bags for a weekend away.
At around $84,500 plus the usual costs it's also a performance bargain. Just don't buy one as a daily driver, keep it for the weekend and find a nice bit of twisty mountain road and enjoy life.
I'm Rob Fraser
Motoring Minutes are heard around Australia every day on over 50 radio channels through the Torque Radio network. Motoring Minutes have an average daily audience of over 150,000 listeners. Motoring Minutes are also broadcast as part of Overdrive Radio Program, which is broadcast through the Community Radio Network across Australia and has a weekly audience of over 450,000.