Toyota Fortuner is big and bold and can take an entire family anywhere they want, when they want.
School runs were never the same once hot mamas realised they could sit high above the rest of the traffic. While that worked well in the beginning, soon, the other hot mamas wanted the same thing. Eventually, the country's roads was chock-a-block full of hot mama SUVs. Hideous people movers, once used to shuttle little darlings from school to soccer practice have been banished to dusty automotive history.
There is climate control that will freeze an Eskimo, and an excellent 4WD system that will climb near vertical rockfaces. If you simply cannot wait for the brand new Hilux and Fortuner that are just around the corner, read on…
There is a nifty 3rd row of seats for those small people the driver wants as far away as possible. Each seat has a slew of storage options, including cup, bottle and map holders.
We've tested lots of SUVs, so the choice is utterly bewildering.
OUTSIDE:
Fortuner sits high its big butch wheels, and includes a full size alloy wheel for good measure.
Crusade big.wide side steps for Pairs-Hitlon-Sunglas-wearing-soccer-moms. So they don't break a nail using a key, all doors have easy access.
So she can see at night, a sharp set of LED headlights have the brightness of a thousand suns. For hubby, the most important thing will be Fortuner's full 4WD system with high and low range gears. His tyre choices are a top consideration. Road tyres are best for his trip to the office use, and a hybrid style tyre for family off-roading.
If you're heading further afield, get some more serious rubber.
You can add a bulbar for touring. That will take you into the wilderness well and truly.
Getting in out is easy with 5 large doors, with the rear hatch being electric.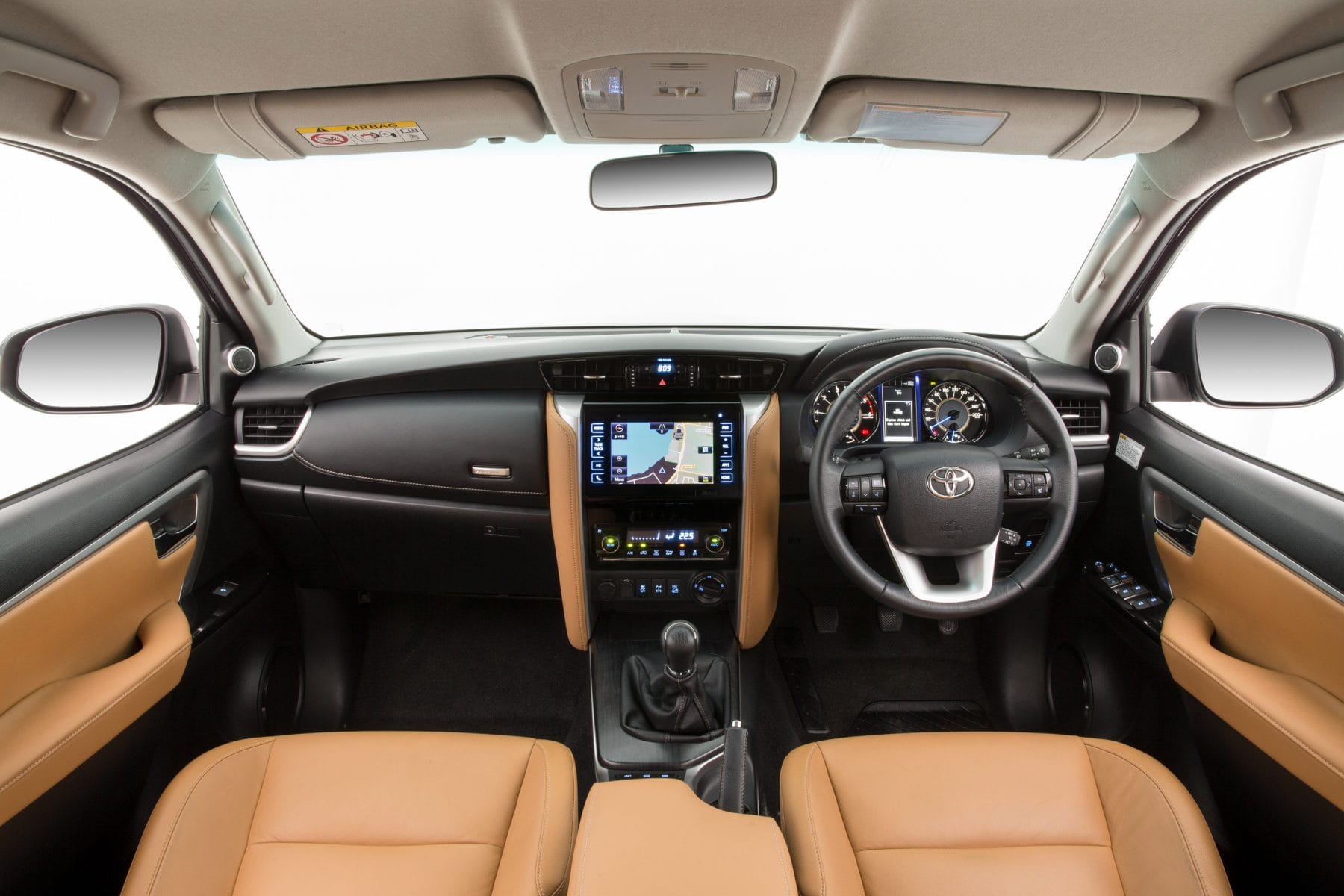 THE CABIN:
Seating is comfy, and front seats have heating for good measure.
You sit very high, even above other SUVs. JBL sound really rocks, but streaming is limited to USB and Bluetooth. There is no CarPlay/Android Auto.
Front passengers have a single zone climate control, with a fan for the rear.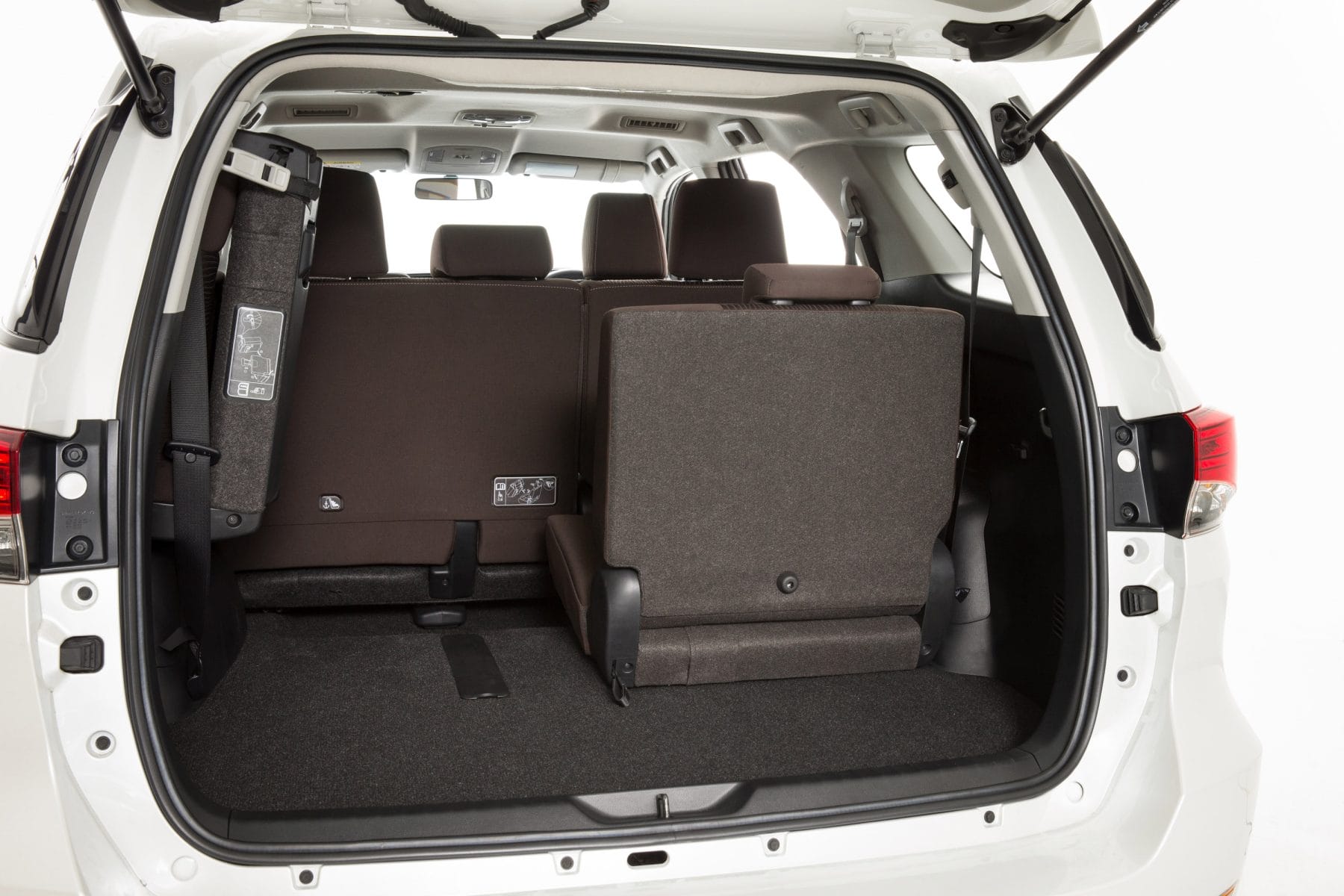 Rear seats have lots of room and all seats have a coup holder, and extra cubby holes. The 3rd row has seats that swing down from the sides, but scan youtube for videos on how to remove them. I'll bet they will be rarely used.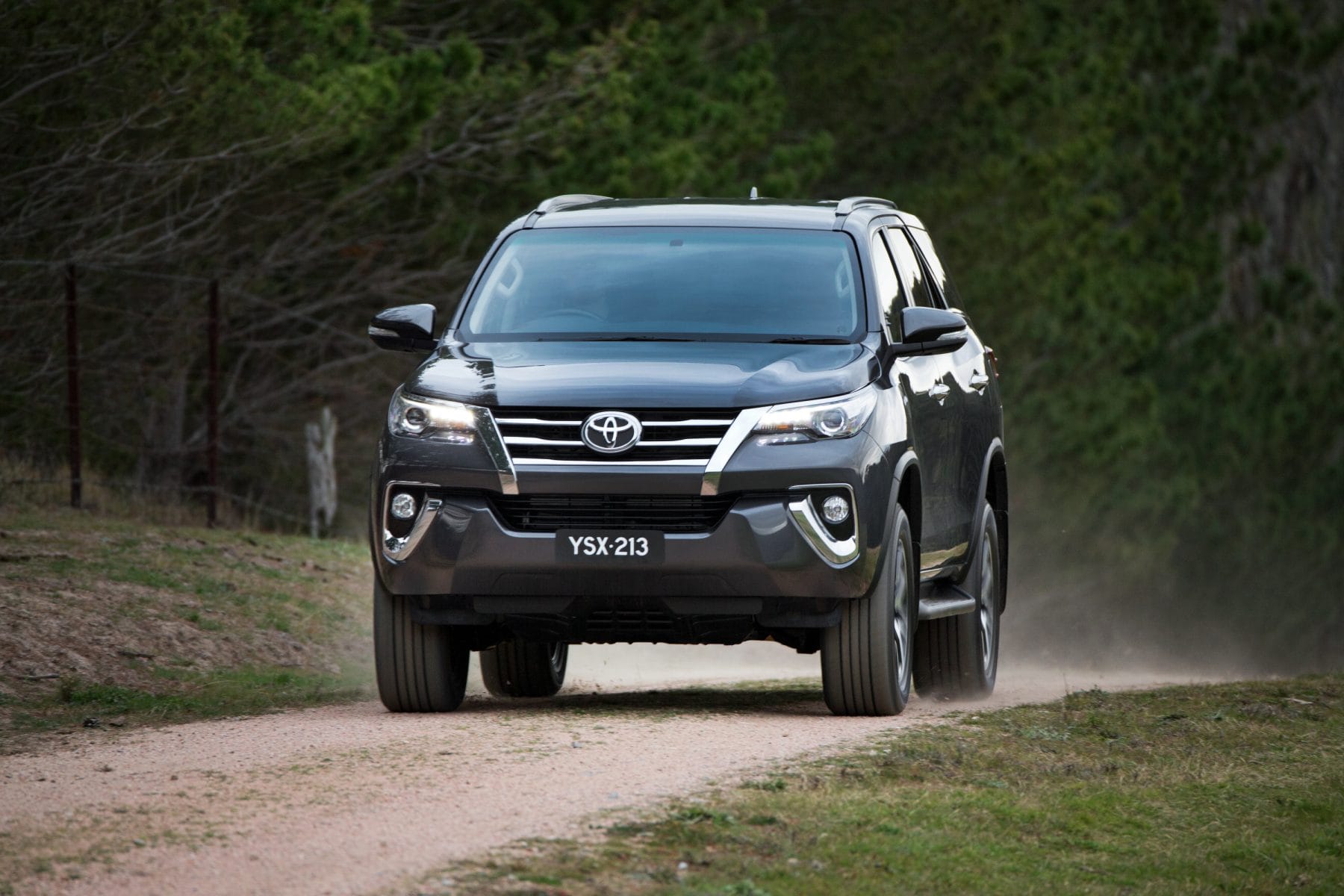 THE DRIVE:
Gadgets make things easier, no doubt about that.
Toyota Safety Sense includes AEB that detects pedestrians and cyclists,, roadsign assist, high speed active cruise control and lane departure control. Off roading is aided by 4WD controls, high/low gear ranges, hill start assist, downhill control. Towing up to 3,000kg includes sway control too.
Steering is so light which makes the touring dead easy.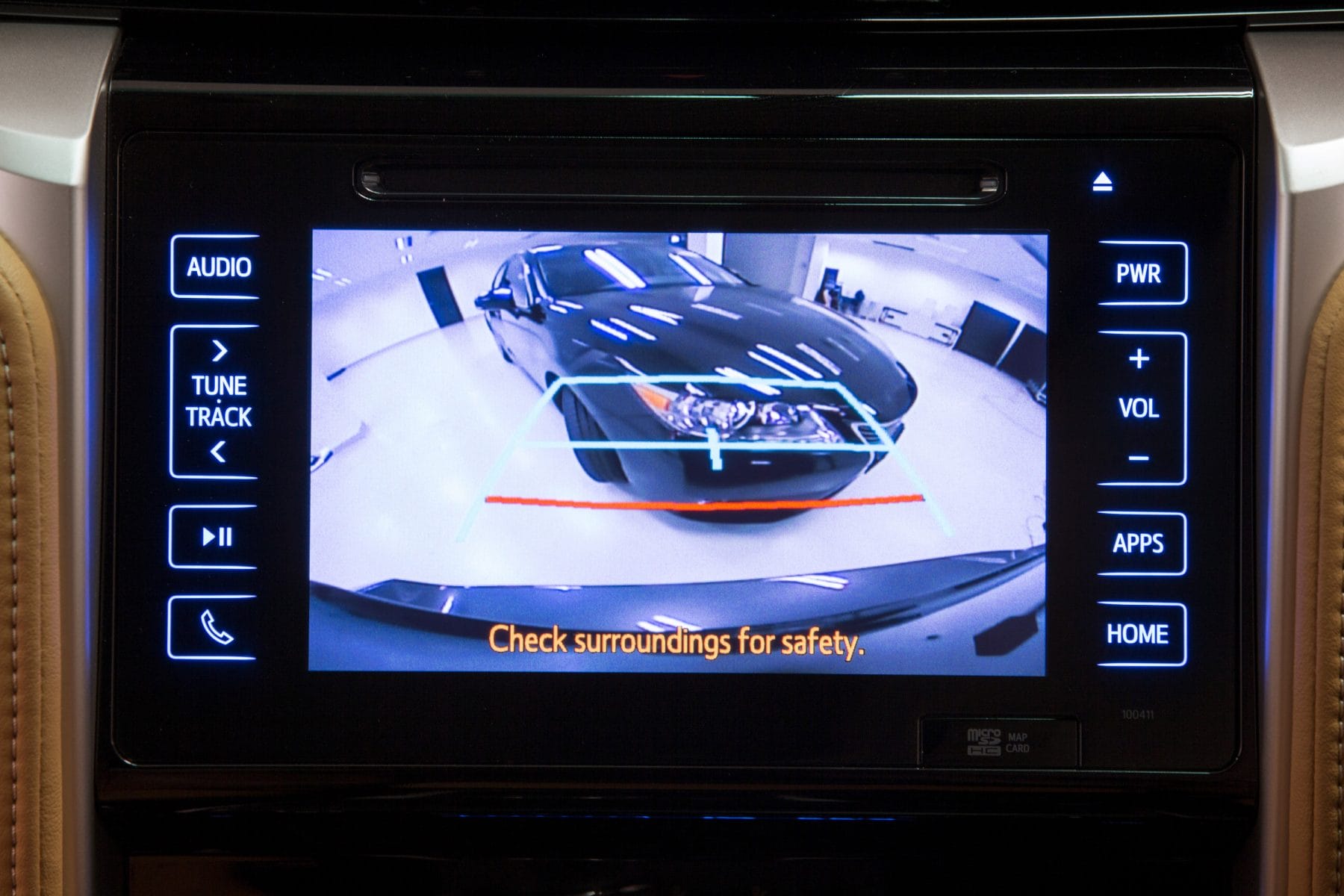 Even parking at Coles is easy. Reversing cameras turn a big SUV into a small hatch, more or less. Traffic needs a little care with the engine and transmission that take a moment to get their act together. You have to take your time because Fortuner is a hard worker not a nippy sports car.
In tight corners, it becomes apparent that Fortuner requires a certain touch. That is not to say it handles badly, but you have to accept this is where soft-roaders like Kluger, RAV4 and C-HR have an edge.
I said as much in the earlier reviews HERE.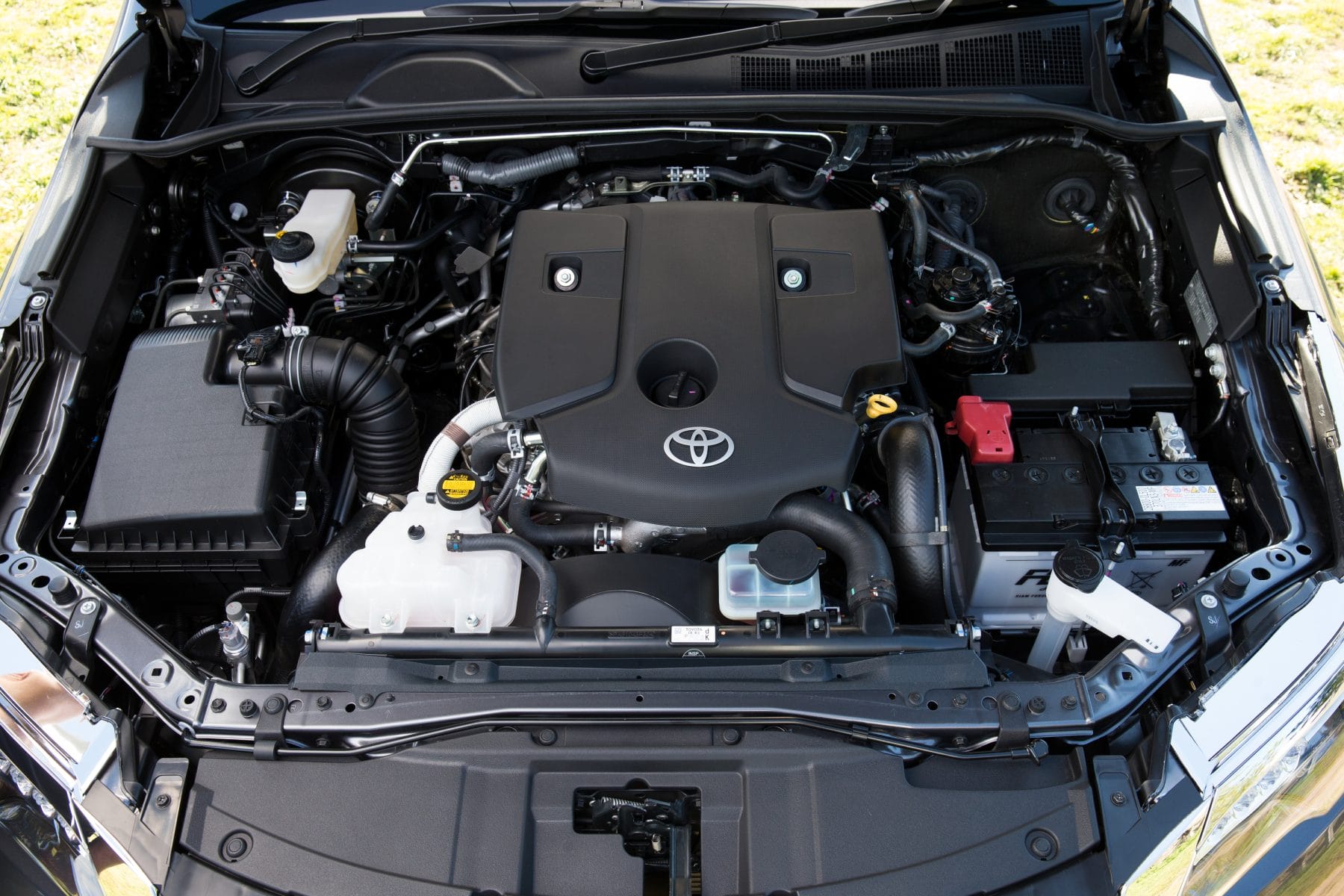 Conclusion:
My feelings about Fortuner changed in the years since the launch.
I see it as a capable road car, and almost unbreakable off-road. There is no doubt is is squarely aimed at the same kind of driver who has owned a Hilux.
Although there are 7 seats, as with most 7-seaters, the 3rd row asks the owner to make far too many sacrifices. Leave them at home, if you can get them out.
Fortuner is value for money, and includes a 5 year warranty.
Finally, there is a large dealer network. You can book services via the app, and they have decent access spares. Toyota has a reputation to uphold, and in the world of motoring, a car company is only as good as the promises it keeps.
Price: $58,290* Fortuner Crusade
Engine: 2.8L Turbo Diesel
Power: 130kw/450Nm
Econ: 8.6L/100k
Transmission: 6-speed Automatic
*Includes GST and LCT but excluding statutory charges, dealer costs and dealer delivery. See your dealer for RDAP. Does not include price of options. Some features mentioned in the article are options