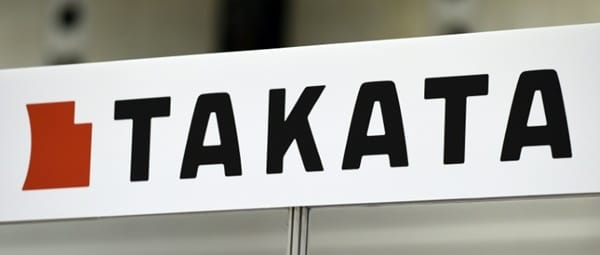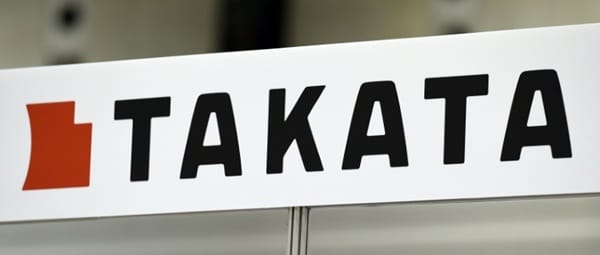 Takata Airbags isn't a topic that many automotive manufacturers want to talk about at the moment. The tragic recent death and previous serious injury to drivers in Australia and more overseas shows that this isn't a topic to be taken lightly.
Unlike a lot of recall notices that are for faulty connectors etc., this recall is serious and has been going on for quite a while now. Most manufacturers have been diligently working through their owner database to notify them of the need for a replacement.
The issue is that the faulty airbags contain a non-desiccated ammonia nitrate propellant that over time fails due to exposure to moisture and turns what was meant to be a life saving device into an exploding life threatening device that has shrapnel flying everywhere. Most faulty airbags are on the passenger side but some are drivers and some are both.
Instead of the controlled inflation, the inflator explodes causing the unit to break apart in an unintended manner.
The figures are huge.
In total, 2.35 million faulty inflators are in Australian vehicles. Of those, 1.5 million inflators have yet to be replaced. This is a 36% completion rate. Worldwide the numbers are mind blowing. Takata as a manufacturer of vehicle supplies has gone bust.  This is the largest automotive recall in history.
Unfortunately the recent tragic death as a result of the faulty airbag has sent the media into a frenzy with many reports simply wrong and many painting the manufacturers as heartless corporate entities that place profit before people.
As is usual in these instances many of the headlines are cheap shots that sensationalize a serious matter.
At the recent Honda CRV launch I had the privilege to be part of one of the most informative and genuine press conferences regarding this topic. Honda's Company Director Stephen Collins, aided by the Managing Director and CEO Hiroyuki Shimizu, spoke with purpose and deep empathy for the victims but also of their driving moral passion to replace every faulty airbag in Honda vehicles regardless of the cost.
Having been in Stephen's position in a previous corporate life and faced a press conference looking for someone to blame and scenting blood, I have nothing but newfound respect for his beliefs regarding this matter.
At the conference, Stephen extended deepest sympathies to the family of a 58 year old man killed when his 2007 Honda CRV collided with a Toyota Celica last week. Since the accident, Honda has reached out to the family to convey their condolences, and offer any assistance required.
He stressed the importance of all car owners checking to see whether their vehicle is involved in the recall, regardless of brand. The unfortunate tragedy last week may now serve the purpose of bringing this to the front of peoples thought process.
Mr. Collins also stressed that no current Honda vehicles on sale are fitted with Takata airbags.
Honda has many years ago, established a dedicated call centre of 25 staff who are actively tracing vehicles and owners by all possible means. They have access to speak to owners in over 160 different languages. When asked about cost, Mr. Collins said" and that "it is not about cost" and that "safety is the first concern. This was not corporate speak, it was genuine moral responsibility.
Honda have taken the matter seriously and are replacing 10,000 units a week at the peak. They are currently replacing around 5,000 a week.
Of the 650,379 inflators in Honda vehicles, 456,136 have already been repaired or replaced. That is 70% of affected Honda cars, which more than any other manufacturer.
Currently, Honda is attempting to find the remaining 193,454 inflators installed in 145,000 vehicles as a matter of urgency. They have no stock issues regarding replacement airbags and have 105,000 replacement parts in stock, with a further 34,000 due soon and more on order after that.
I sensed a certain degree of frustration from the Honda Executives that their efforts to contact some owners are possibly being ignored. Honda has made approximately 1,000,000 communications so far, many owners have had up to 5 separate notifications regarding the recall, including registered post letters. They just want to make their owners safe by replacing the faulty airbags.
Mr. Collins confirmed that CRV owner involved in the fatal accident had been contacted 5 times over a period of 16 months regarding the urgent recall. These contacts included registered mail. The greater tragedy is that this fatality could have been avoided.
Some cars will no longer be on the road, but Honda is seeking to account for 100% of faulty units whether the vehicles are in service or not.
Honda PR manager, Neil McDonald, confirmed that Honda is also contacting wrecking yards to ensure that faulty airbags are not sold as 2nd hand parts.
42,000 inflators were replaced as "like for like" which may mean further investigation is necessary to ensure the replacement inflators are not also faulty.
Mr. Collins stressed that at no stage did Honda knowingly install faulty airbag inflators as a "stop gap" measure as had been inferred in some reports.
Mr. Collins said that due to the fact that cars made from 2001 may be affected, many vehicles would be on their second or third owners.
Car makers are working closely with government in what has become the largest recall in history. However there must also be a point where people take responsibility for their own actions.
You can check here for
You can check here for all brands.
Brands affected in AUS:
Honda, Mazda, Toyota, Lexus, Nissan, Mitsubishi, Subaru, BMW, Ford, Jeep, Chrysler, Dodge, Ferarri
What owners need to do:
1: Check VIN numbers on either the manufacturer websites, or the government website.
2: Do not ignore recall notices!!!!!
3: Book a replacement ASAP. It takes about an hour and can save your life.
4: Do not risk driving the car in the meanwhile.