Hello and welcome to Overdrive, where we embrace the glories of motoring and transport. Lets start with the news
News
Warning for hundreds of Australian vehicles (1:28)
Covid-19 Casts a Dark Cloud Over the Flying Car Future (2:30)
T-Cross VW's compact SUV (3:30)
Audi Q8 50 TDI more muscle and mild hybrid (4:25)
Jaguar Designer copes with lockdown (5:27)
Interviews
We have a chat to our good friend Rob about the Mitsubishi Pajero Sport (6:26)
And we chat to the man most responsible for getting RBT in NSW (13:28)
Quirky News
And Brian Smith reprises a subject we have looked at – deodorising tyres (22:27)
Stop drive warning for hundreds of western Australian vehicles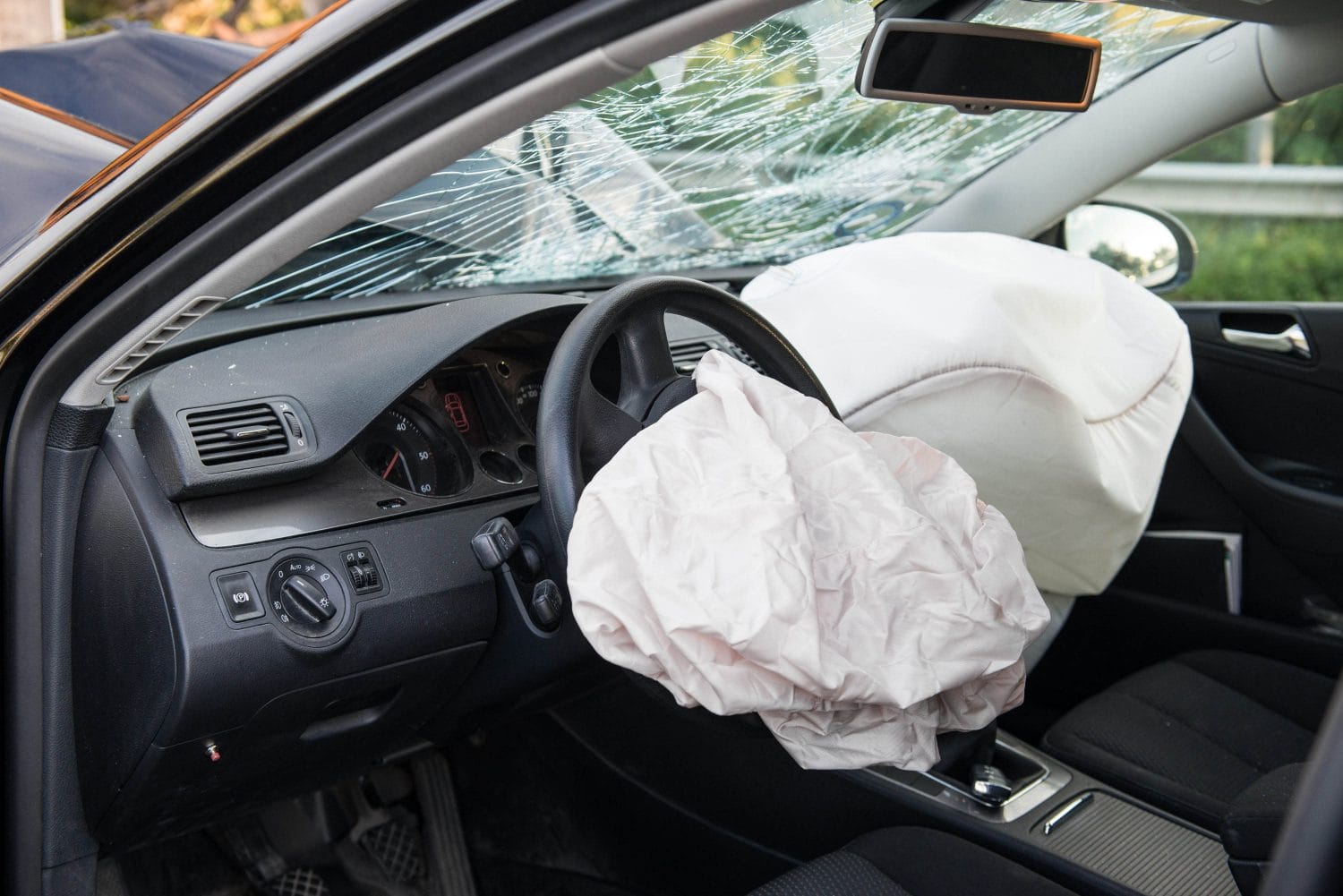 Federal Chamber of Automotive Industries has again called for owners to make sure they have faulty airbags replaced. But,  there are still over 200,000 that still need to go.
Nationwide, 2.6 million vehicles have had faulty Takata airbags replaced representing 3.6 million airbags.
Western Australia, Tasmania, Queensland, and South Australia have achieved 95% replacement of faulty airbags.
NSW and the ACT have replaced 94%.
Victoria and the Northern Territory 93%.
Nearly 220,000 airbags still need to be replaced.
The critical Alpha Takata airbags are so dangerous the FCAI recommends you stop driving your vehicle immediately.  In these cases, owners risk the cancellation of their vehicle registration if they fail to act.
You can see if your car needs this at the website www.ismyairbagsafe.com.au
Covid-19 Casts a Dark Cloud Over the Flying Car Future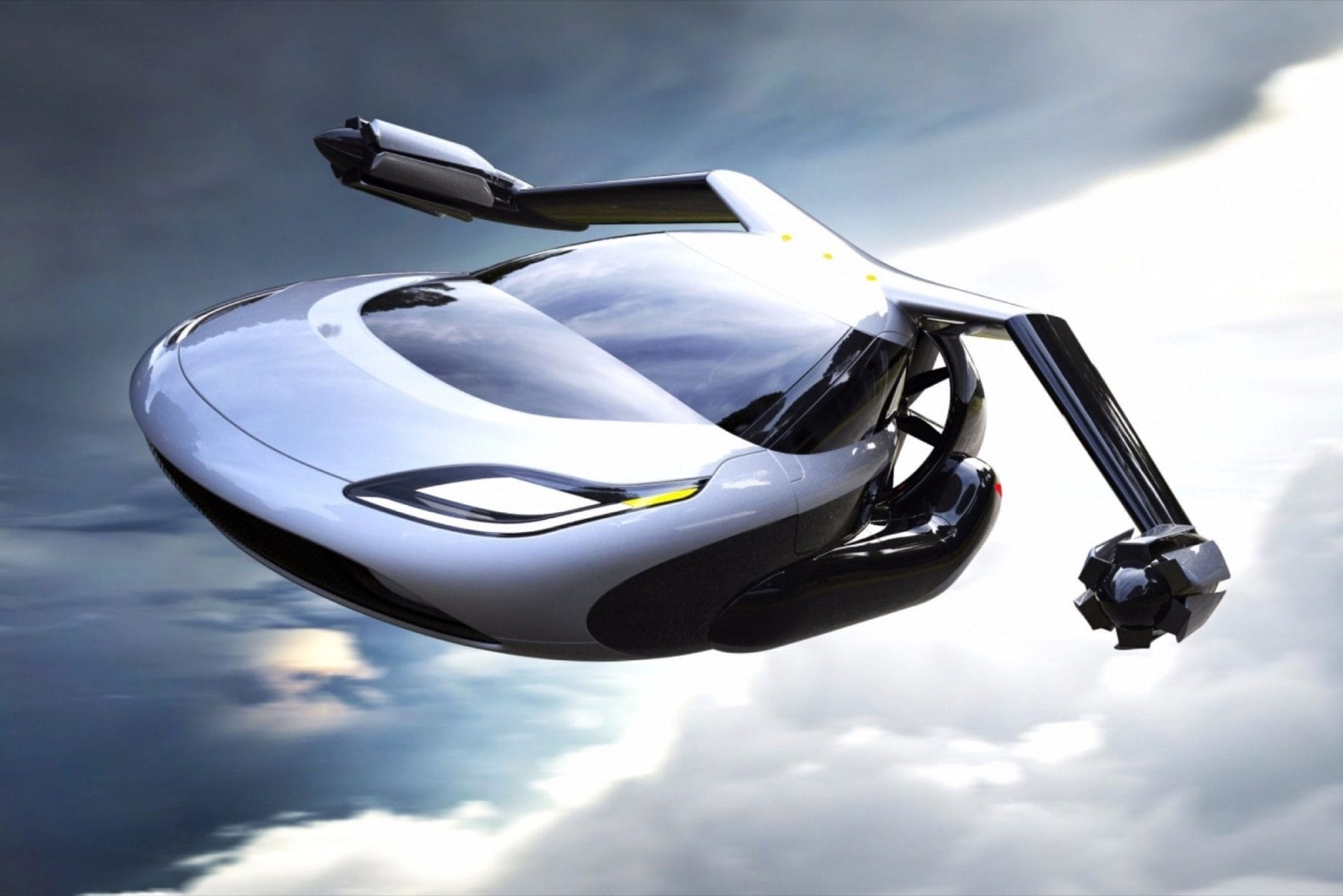 A few months ago there was a regular stream of stories about exciting futurist technologies in motoring and transport.  We are now in a different world.
COVID-19 has made us rethink what is essential
Technologies like the flying car once thought of as an essential component of modern cities, may not get off the ground in the near future.
Corporate highflyers were keen to be the pioneers.  Not long ago Uber said that Melbourne and three other cities will soon get a demonstration service of flying taxis.
Worldwide 250 companies are working on technologies related to flying cars.
Coronavirus means that there is less customers for luxuries AND the financial basis of the companies that are trying to elevate their vision is under threat.  Boeing and Airbus, for example, were keen but the airline industry now has other more pressing concerns.
T-Cross VW's compact SUV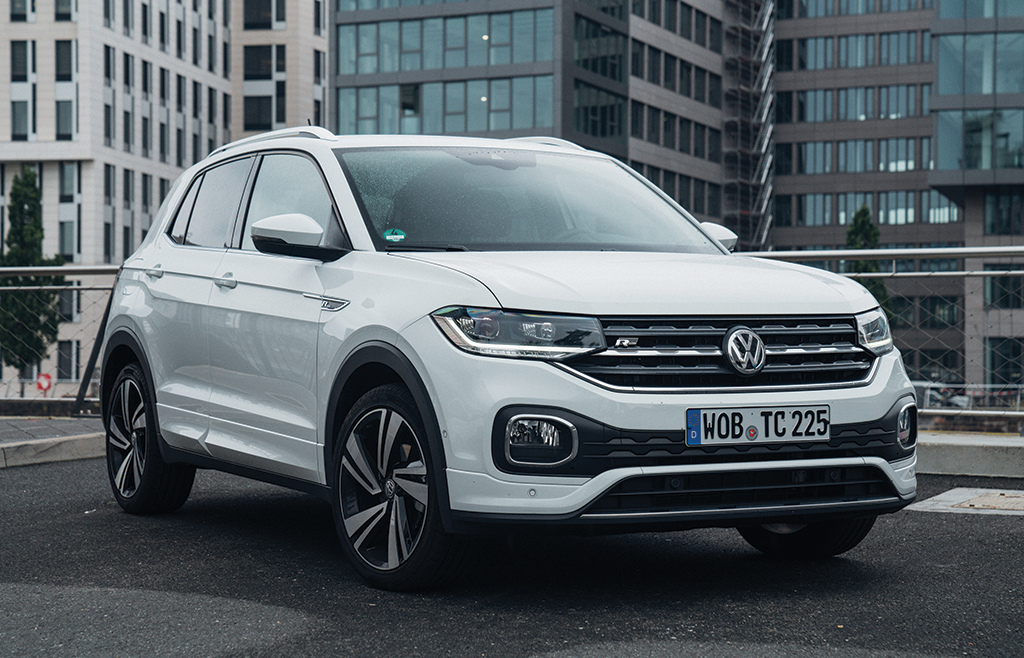 Car sales have plummeted but car companies are still launching new models.
Volkswagen has just launched its T-Cross Australian.  It is the first German entrant in our compact SUV segment.
VW's other SUVs are the Tiguan, Tiguan Allspace and Touareg ranges.
The base model "Life" costs $28,000 plus on roads with some good features. The classier "Style" costs $31,000 with additions like adaptive cruise control, Blind Spot Monitor with Rear Traffic Alert
It has a little engine – a one-litre three-cylinder with 85kw of power and 200 Nm of torque to give it pulling performance.
It has a lot of gears with a 7-speed DSG transmission driving through the front wheels.
You can get one at a dealer or order online.
 Audi Q8 50 TDI more muscle and mild hybrid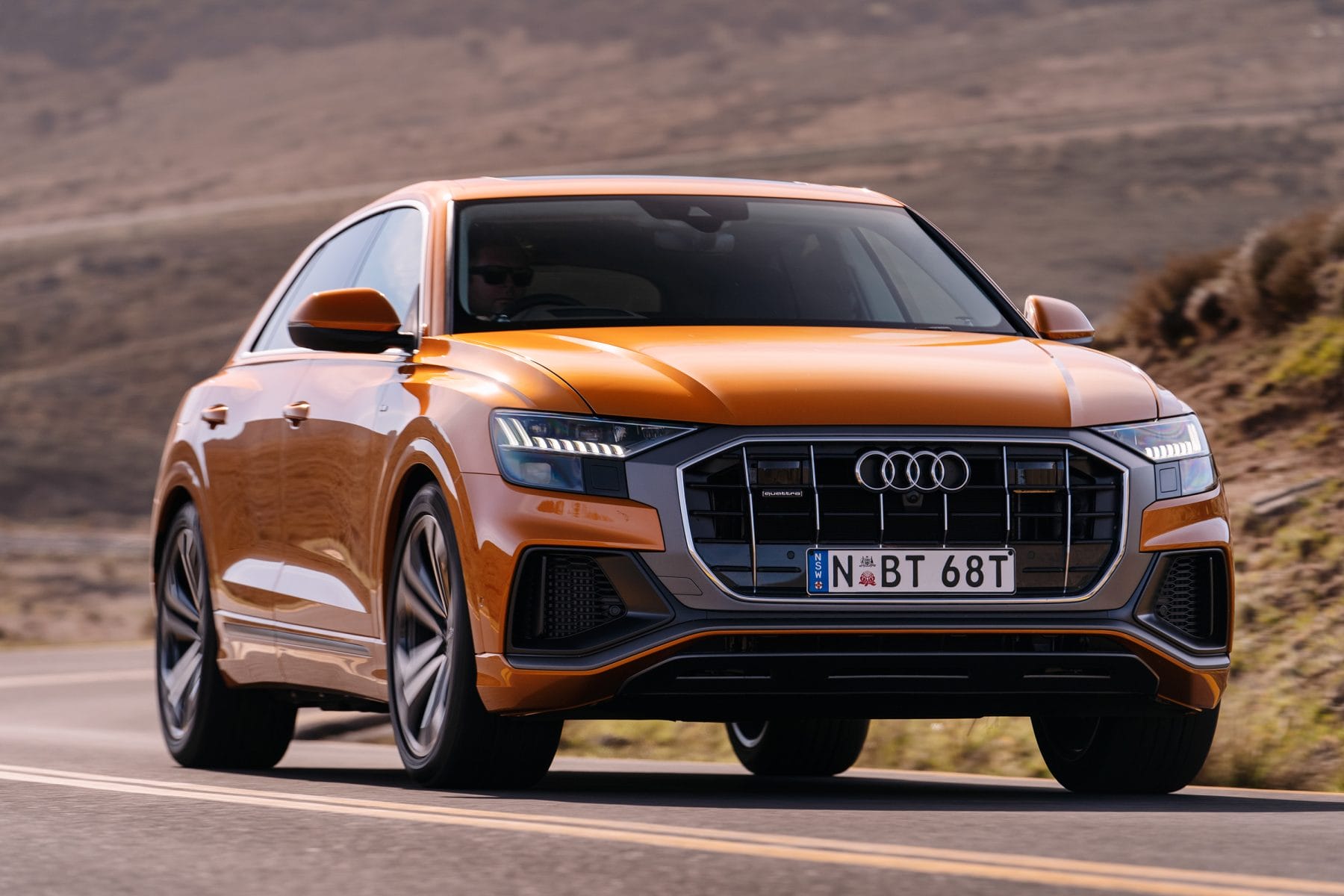 SUVs are the biggest segment in our market and image is still important.  Audi has just brought in another hero car to its SUV fleet.
Audi's latest newcomer is a special model of their top SUV the Q8.
The Q8 has the looks and power that says image and performance are very important and this is not just a functional family vehicle.
At the heart of the  Q8 50 is a 3-litre V6 Diesel engine which is helped by mild-hybrid technology.  Its mated to an 8-speed automatic linking to all-wheel drive technology.
Audi says it has no fewer than 39 driver assistance systems to provide both active and passive safety protection.
Prices start at $129,900 plus on-road costs and you can add a $11,100 Premium plus package or full Nappa leather package at and extra $8,900.
Jaguar Designer copes with lockdown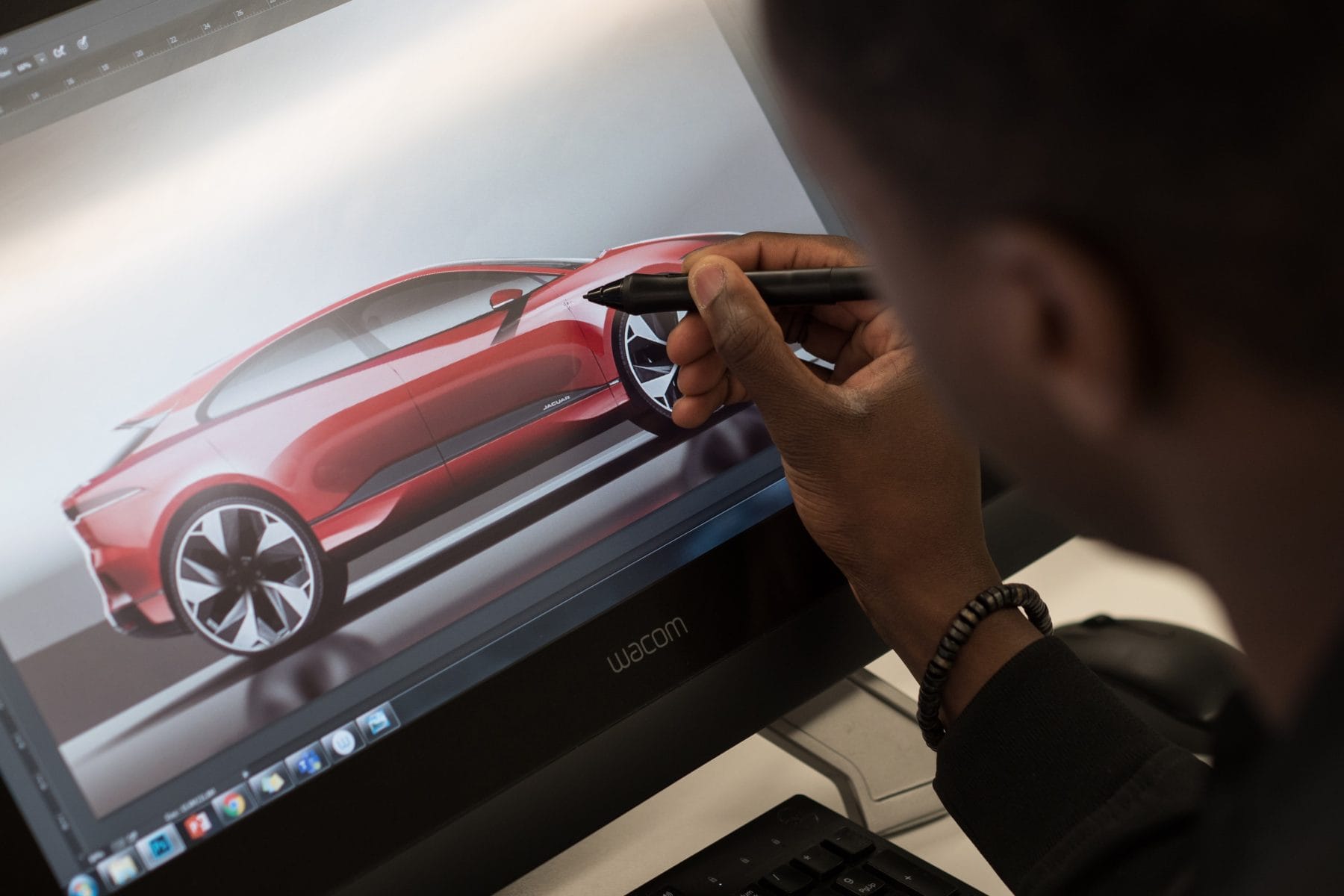 Julian Thomson, is Jaguar's director of design who is currently working from home.
Wired Magazine asked him what it is like to be a designer in lockdown.
His biggest frustration is not being able to see or compare designs as full-size, three-dimensional clay models.
Before the pandemic, he would hardly ever be found in his office. The majority of his time was wandering around looking at models, talking to people, seeing what they're doing.
In an organization like Jaguar Land Rover there are a lot of people who do just stand at a computer screen all day. But it's very unnatural for a designer or a modeler to do that" he explained.
You can find more information at Driven Media or previous programs are available as podcasts on iTunes or Spotify. OR our Facebook site OverdriveCity
Originally broadcast 16 May 2020 across Community Broadcasting Association of Australia (CBAA) and Torque Radio affiliated commercial radio channels.