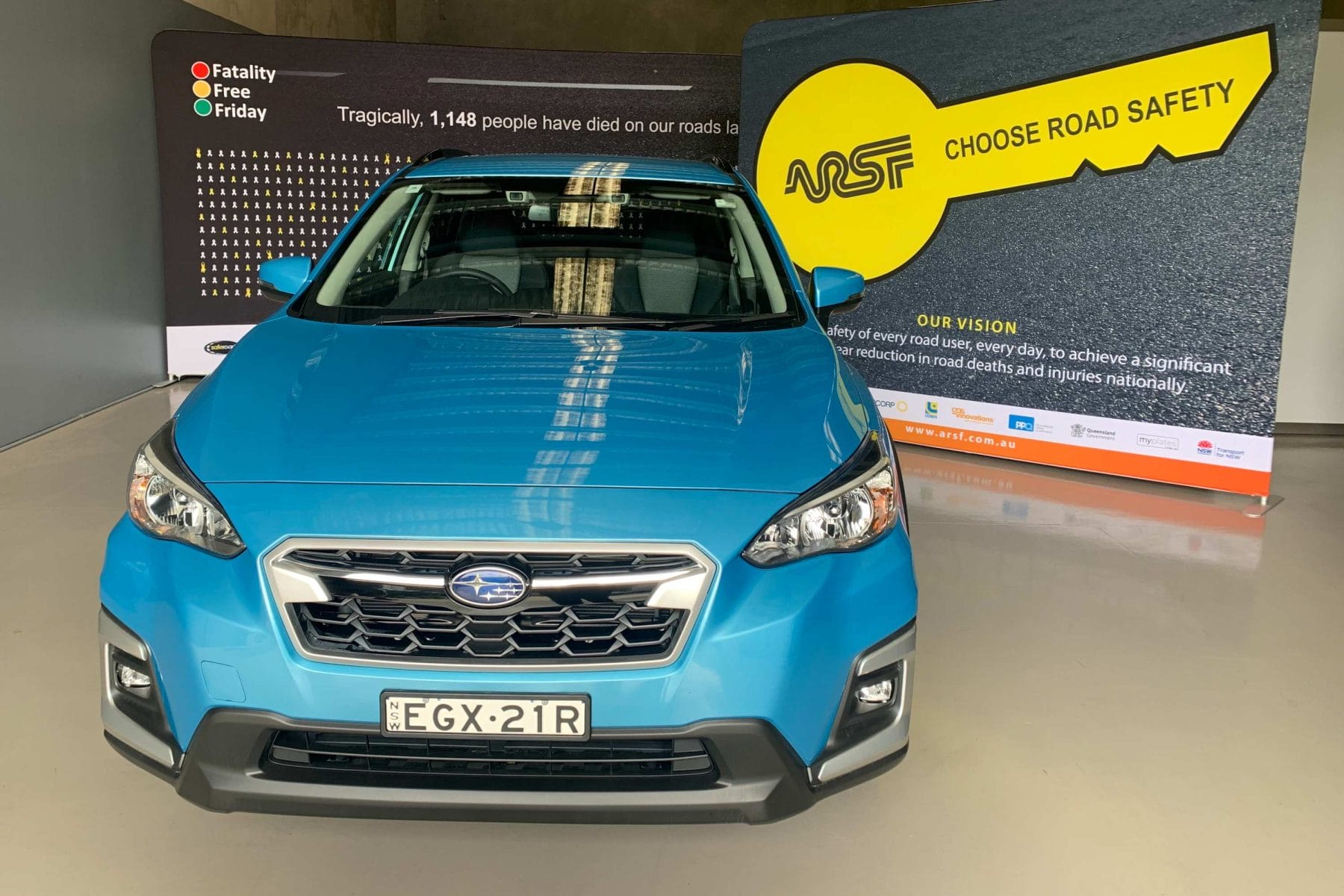 Subaru has a history of pioneering design, engineering and technological advancements that place safety at the core of their activities, and Rob Fraser tells us about their latest initiative.
Subaru has joined the Australian Road Safety Foundation (ARSF) as their official vehicle partner. The Foundations role is to help prevent both physical and mental trauma through the reduction of road fatalities and injuries. The partnership with Subaru is a great leap forward in those objectives.
ARSF founder and CEO Russell White said having Subaru as part of the Foundation's family would drive the road safety message further, and help save more lives.
Subaru Australia Managing Director, Colin Christie, said: "Subaru has a proven and proud history of putting safety at the heart of everything we do, in fact, it is integral to the Subaru DNA.
Subaru's 360, became one of the first vehicles in the world to be crash tested in 1960.
In Australia, Subaru became the first mainstream car brand to achieve a 5-star ANCAP safety rating across the range.
Subaru's safety philosophy isevidenced in their Symmetrical All-Wheel Drive, EyeSight® Driver Assist and Vision Assist technologies, and the advanced Driver Monitoring System.
The new partnership coincides with the launch of the ARSF's Fatality Free Friday which you can look up and take the pledge.
Motoring Minutes are heard around Australia every day on over 50 radio channels through the Torque Radio network. Motoring Minutes have an average daily audience of over 150,000 listeners. Motoring Minutes are also broadcast as part of Overdrive Radio Program, which is broadcast through the Community Radio Network across Australia and has a weekly audience of over 450,000.