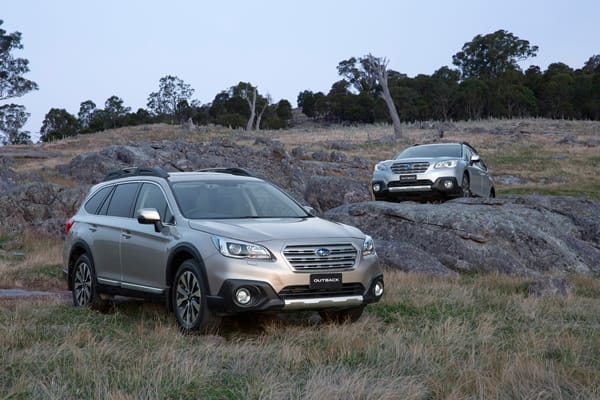 Subaru has launched its fifth generation All-Wheel Drive Outback Sports Utility Vehicle (SUV) with a suite of new technology, combined with sophisticated design and premium soft-touch interior trim that sets it apart from the crossover wagon pack.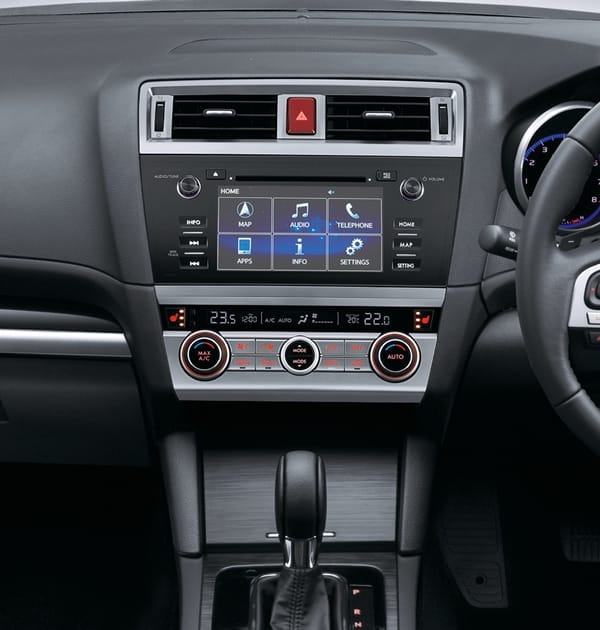 A new feature-packed infotainment system introduces a wide array of new functions, plus speech recognition.
Amazingly, despite the comprehensive list of new features, efficiency, style and quality, Outback variants are priced at up to 17.2 per cent less than the superseded car.
New Outback shares the honour of safest ever Subaru along with new Liberty – achieving a five-star rating for occupant safety from the independent Australasian New Car Assessment Program (ANCAP), with a total score of 35.99 out of a maximum possible 37.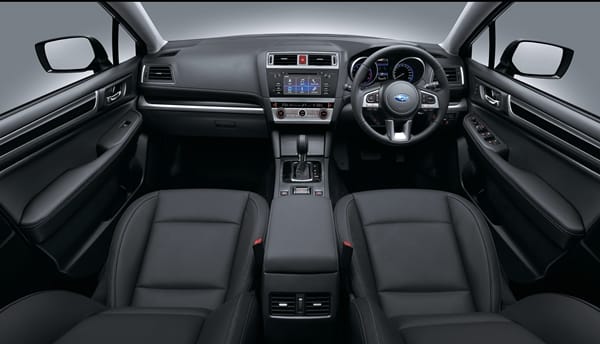 Every new Outback 2.5 and 3.6-litre variant is also equipped with the award-winning EyeSight® driver assist system, which can help avoid accidents or reduce impact.
All Outbacks are more efficient too – 2.5-litre variants have reduced fuel consumption by 8.8 per cent in the combined cycle and emissions by 9.7 per cent. 2.0 diesel manual is 5.0 per cent more efficient in the combined cycle (3.1 per cent auto) and produces 6.3 per cent lower emissions (4.1 per cent auto), while 3.6-litre variants are 3.9 per cent more efficient in the combined cycle and have 5.0 per cent lower emissions.
Fuel efficiency is also aided by a 10 per cent improvement in aerodynamic performance.
New to Outback is the X-Mode feature that enhances driver safety and confidence on steep hills off-road, where the original crossover wagon's optimum ride height is also a significant advantage.
Other innovations include the active grille shutter, aiding fuel efficiency by improving aerodynamic performance on Outback 2.5i variants.
Outback's even more spacious cabin shows incredible attention to design detail, with everything from seat stitching to soft touch surfaces, switchgear and noise insulation designed to produce an air of premium comfort.
The wider opening doors, combined with high seating, make access and convenience easier than ever.
The cavernous cargo area adds to practicality, along with a rear door-space step that makes roof loading and unloading of the integrated crossbars easier.
Outback is underpinned by All-Wheel Drive, again highlighting Subaru's safety commitment, with an outstanding five-star rating for occupant safety from the respected Australasian New Car Assessment Program (ANCAP). Along with new Liberty, Outback shares the best-ever ANCAP tally for a Subaru of 35.99.
Underlining Outback's safety credentials is the addition of new generation EyeSight® driver assist, which adds new features that help reduce fatigue and the likelihood of collision risk or severity.
For the first time in a Subaru, the refined six-cylinder horizontally-opposed Boxer engine is mated to the efficient new-generation Lineartronic Continuously Variable Transmission (CVT), producing great response and better fuel efficiency.
Among the Outback headlines:
•Sophisticated, stylish new exterior – great on-road presence
•Premium interior excellence – huge focus on detail quality, tactile surfaces, switchgear, space, quietness and comfort
•X-Mode – takes the sure-footed safety advantages of All-Wheel Drive to even higher levels, with superior off-road capability on steep hills and rough roads
•Active grille shutter – innovative feature on Outback 2.5i variants, incorporated into the lower front air dam – aids fuel efficiency and aerodynamic performance
•Efficiency – economy and CO2 enhanced in all three engine options
◦Introduction of fuel-saving Automatic Stop Start on 2.5i variants
◦Aerodynamic performance improved 10 per cent
•All-new infotainment – new level of onboard information and entertainment
◦Speech recognition across wide range of key functions
•New generation EyeSight® – new driver-assist features
◦Brake light recognition
◦Pre-Collision Steering Assist
◦Distance and wide angle range improved approximately 40 per cent
•Gearbox refinements – efficient Lineartronic™ CVT debuts on 3.6 litre models and further refined for other variants
◦All Outback CVTs are enhanced for less noise and even better response
•Symmetrical All-Wheel Drive advantage – the legendary stability, agility and safety of Symmetrical AWD is refined even further in Subaru's newest SUV
•Powered cargo door – featured in range-topping variants, it includes a high-strength hanger for items such as wetsuits and the ability to set door opening height
Nick Senior, Managing Director, Subaru Australia, said: "Outback pioneered the global crossover trend and this latest generation is clear proof that it remains a true leader in its class.
"Fuji Heavy Industries, the maker of Subaru vehicles, made solid reliability, in any situation, a key focus in Outback's development.
"We're confident they've more than achieved that and this new car combines cosmopolitan comfort with go-anywhere ability, thanks to tremendous attention to design detail.
"For those that do want to go off the beaten track, Outback has sufficient ground clearance to rival many heavy duty four-wheel drives, while also offering outstanding driver visibility. And, of course, the addition of X-Mode gives even more confidence.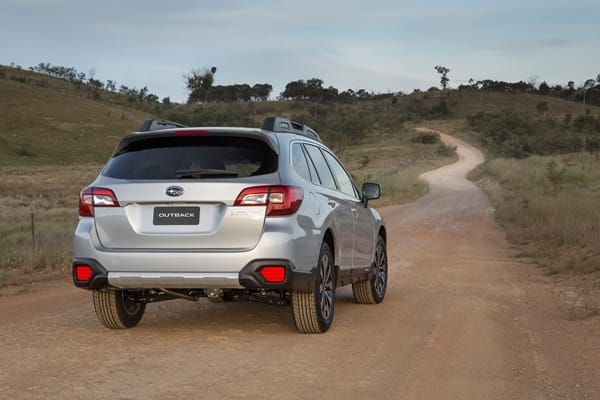 "But Outback is equally at home in the suburbs, where the combination of its Boxer engine, low centre of gravity and AWD powertrain creates stability and on-road handling that betters many passenger cars."
He added: "In-cabin quietness and outstanding fuel efficiency are also comparable to passenger cars, while expanded interior space provides roominess for all occupants and a massive cargo area.
"We're confident that the onboard information and entertainment systems are the most interactive yet offered in a Subaru too."
Mr Senior predicts sales of around 400 Outbacks per month.
Every new Subaru is eligible for the Capped Price Servicing program, which applies throughout the vehicle's lifetime – not just the three-year warranty period. It includes all items required as part of the standard scheduled service, as set out in the Maintenance Schedule of Subaru's Warranty and Service Handbooks. These include labour, genuine parts, factory specified oils and fluids, and even the environmental levy and supplies charge, which includes items such as oil and waste recycling.