Ahead of the 64th Frankfurt Motor Show, Renault is pleased to reveal details of its latest concept car, FRENDZY.
Renault FRENDZY presents the world of work. It is the fourth step in Renault's design strategy based on the different stages of the human life cycle. The latest concept car to be produced under the leadership of Laurens van den Acker is the perfect multi-talented vehicle.
As a commercial business vehicle which can double up perfectly as a comfortable passenger car, it meets the requirements of business users on the one hand and those of families on the other.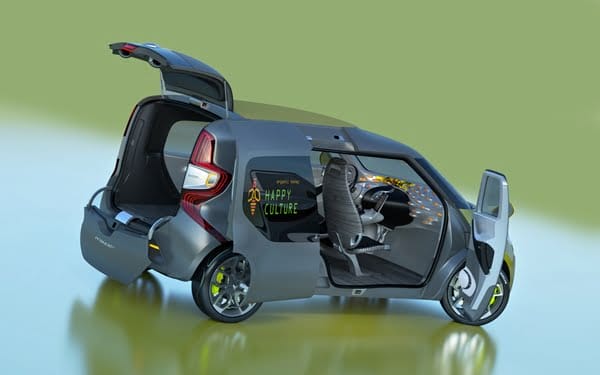 A fully fledged office on wheels, the electrically powered FRENDZY showcases Renault's new design language.
Laurens van den Acker, Senior Vice President, Design Renault: "FRENDZY is the fourth vehicle to illustrate Renault's new design strategy, a series which started with DeZir. FRENDZY takes an original and innovative stance on the world of light commercial vehicles – a key part of Renault's activities".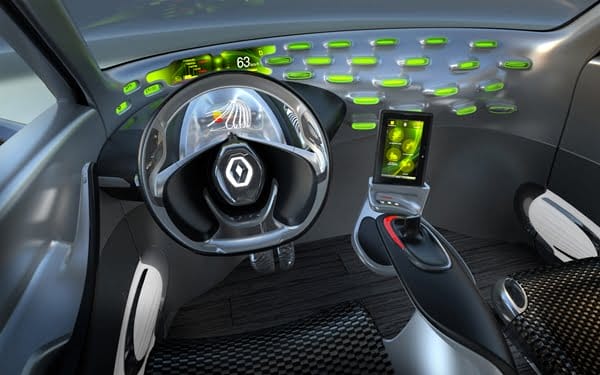 FRENDZY, a multi-faceted friend
Renault's latest concept car has a dual personality. These days, professional and personal lives are so intricately interwoven that drivers find themselves permanently channel-hopping between one world and the other. The role of FRENDZY is to be a partner that takes the strain out of this lifestyle.
Axel Breun, Design Director, Concept and Show Cars: "FRENDZY is the must-have vehicle for flexibility and versatility. It is efficient and modern as a work tool, yet sporting and warmly welcoming for the family".
With FRENDZY, Renault – as Europe's light commercial vehicles' market leader for the past 13 years – is once again able to showcase the practicality, modularity and versatility already proven by the Kangoo, Trafic and Master on our roads today.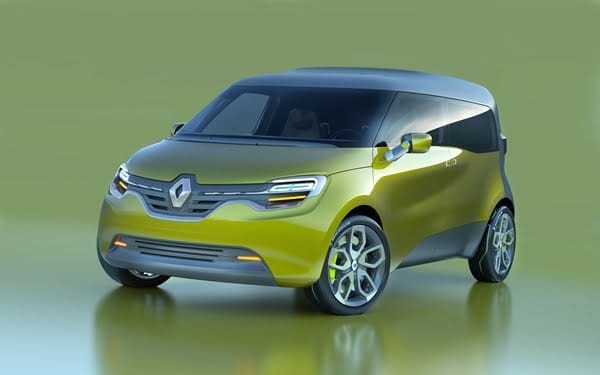 FRENDZY – a commercial vehicle that's also electric
Like DeZir, which was unveiled at the 2010 Paris Motor Show, FRENDZY is an electric vehicle. As for FRENDZY's powertrain, it is the same as that of Kangoo Z.E., although the charging point – located under the Renault logo at the front of the vehicle – is identical to that on ZOE Preview.