The all-new Renault Fluence is a car that aims to extend the appeal of an elegantly styled, well-equipped sedan to a broader audience in Australia.
Equipped to a high standard, built to an even higher standard, and armed with an appealing price tag, the all-new Renault Fluence presents a strong argument to customers looking for space and comfort in the small car market.
In Australia, the all-new Renault Fluence will play a strong role in the revitalisation of the Renault brand, extending its reach into new areas of the market with a highly competitive offering. The all-new Renault Fluence will rank alongside the all-new Mégane Hatch and Koleos compact SUV as the volume leaders.
In terms of size and interior spaciousness, the all-new Renault Fluence is best in class (with an overall length of 4,618mm and wheelbase of 2,072mm), and as a bonus has a very up-market interior ambience, naturally matched by its sophisticated and refined exterior styling.
It's European antecedents and high-quality fit and finish outside and in, will make a strong first impression, as will the very appealing drive-away price of $25,990 for the manual Dynamique model. A higher specification Privilege model is also offered.
Both these new products will boosts Renault's push to carve a more substantial niche for itself in the Australian sedan market.
Renault Australia expects customers to be drawn to the Fluence by its size, as one of the biggest in the segment, as well as by its comfort, practicality and high levels of equipment. Customers will be pleasantly surprised by the price, which pitches the all-new Renault Fluence into the heart of the small-car sedan market.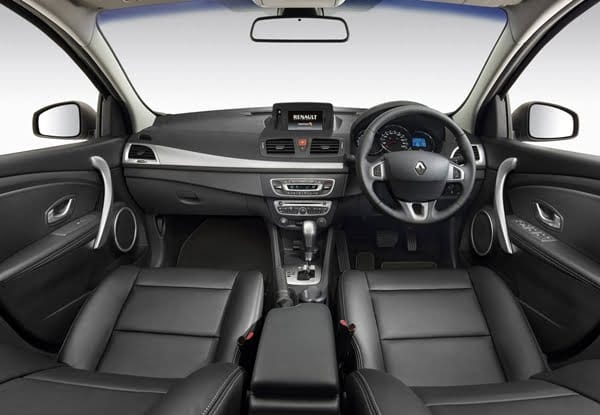 Like the all-new Renault Mégane, with which it shares significant architecture, the all new Renault Fluence comes with an array of unique to class features, such as the Renault smart key card (for keyless unlocking and engine starting), integrated satellite navigation (standard on Privilege) with remote command module, Bluetooth connectivity, multimedia connection box (with Aux. input socket and USB support), 3D sound stereo (Privilege) with CD/MP3 compatibility and high quality sound, and dual zone climate control air conditioning ­– which is very unusual in this segment of the market.
Furthermore, the all-new Renault Fluence comes highly specified with active and passive safety systems, again, not usually fitted as standard at this price point. Renault is committed to providing the highest levels of safety and quality so the customer need not compromise in these areas.
Standard safety systems include ESP, ABS with EBD and Emergency Brake Assist, as well as 6-airbags, three-point belts for all seats and adjustable front headrests. There is cruise control with speed limiter function, automatic headlamps and windscreen wipers, as well as fog lights and rear parking sensors (on Privilege).
The new Fluence was launched in some global markets around one year ago and will eventually be sold in 80 markets.
A key design aim was to create a stand-out shape that would be perceived as the most attractive car in its class, with a long list of features that set it apart from its rivals, including its robust, sporty exterior, comfortable cabin and an array of useful technological aids.
Developed by an international team of engineers, Renault Fluence benefits fully from the Renault-Nissan Alliance's extensive engineering experience.
The combination of the all-new Renault Fluence's size and generous performance/equipment package pitches it into the gap between the traditional 'small' and 'medium' sedan segments.
The all-new Renault Fluence's generous proportions are an eloquent pointer to its welcoming, comfortable cabin, which is given over entirely to the wellbeing of its occupants.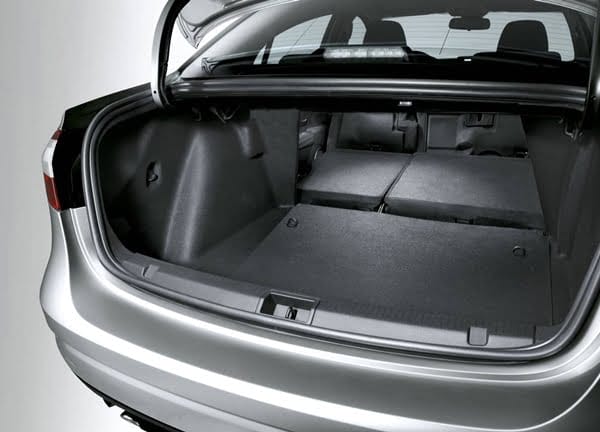 The car's chassis delivers a comfortable, enjoyable ride, and its suspension has been engineered to deliver steering and handling precision and filter out noise and vibrations.
The chassis is shared with the all-new Renault Mégane Hatch offered in Australia, and the power and drivetrains are also similarly shared, comprising a powerful 103kW, 2.0-litre, Euro 4-compliant, 16-valve four-cylinder petrol engine delivering 195Nm of torque and returning 7.8-litres/100km on the combined cycle.
The engine is offered with a standard six-speed manual transmission or the option of the CVT that delivers smooth acceleration and is very fuel efficient, both of which are also available in the Mégane.
During its rigorous development regime, the all-new Renault Fluence was put through a comprehensive endurance-testing programme in extreme conditions. The aim was to ensure an exceptional standard of reliability and durability, especially in light of the demanding road conditions it is expected to face in emerging markets and hot climates such as Australia.
It has also been developed to deliver leading safety performance in each of its markets.
Manufacturer's Retail Pricing for the all-new Renault Fluence*
Renault Fluence Dynamique (Manual) $22,990
Renault Fluence Dynamique CVT (Auto) $24,990
Renault Fluence Privilege CVT (Auto) $29,990
The Dynamique Manual is offered at $25,990 drive away by Renault dealers in Australia from launch. Renault Fluence is on sale now at Renault dealers around Australia.
* Manufacturer's Retail Price does not include on road charges such as dealer delivery and statutory costs.