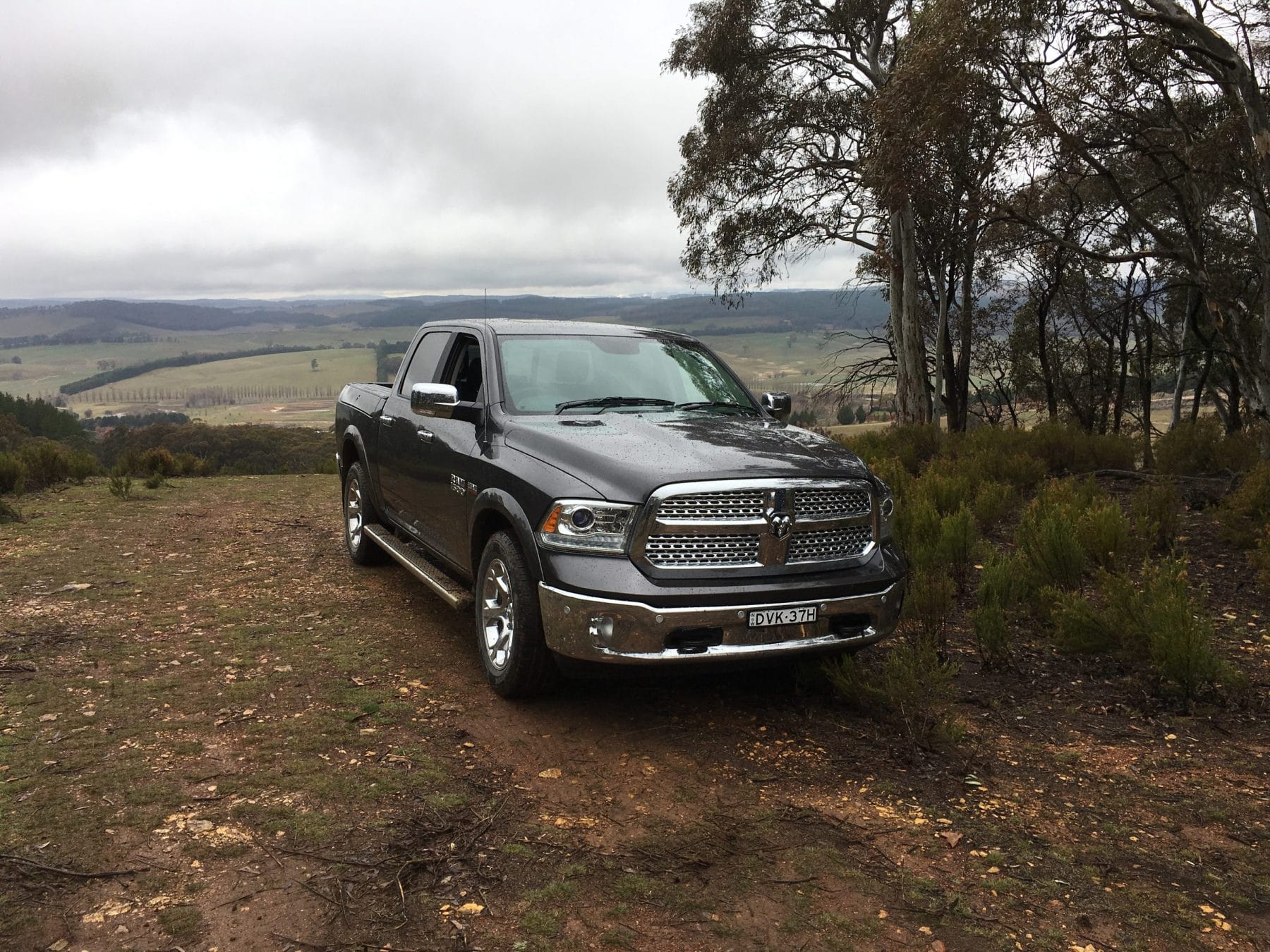 Utes are an Australian icon and becoming even more popular lately. But what do you do when you want something just a bit bigger than the dual cab style but not a huge truck. Rob Fraser tells us about another choice.
Regular listeners will know I am larger than the average bear at 190cm tall and just a tad 100kg, well a lot really, so what do I want in a Ute when the normal range of Utes just aren't big enough. I go for a Ram 1500, that's what.
Here is a mid-sized Ute that I can sit comfortably in the heated rear seats, have plenty of room in the front and still have a huge tray area for all my gear.
At a touch under $100,000 plus the usual costs, is actually pretty good value.
Powered by the legendary 5.7 litre HEMI V8 that pumps out nearly 300kW of power and a handy 556Nm of torque the RAM happily cruises along the freeway or outback roads, can tow up to 4.5T and given its size is pretty economical.
Worth mentioning is the fact that these Ute start out at the factory in the USA as destined for Australia, factory built in RHD.
And let's face it, in this new world of electric cars, the RAM 1500 is just cool to drive as well.