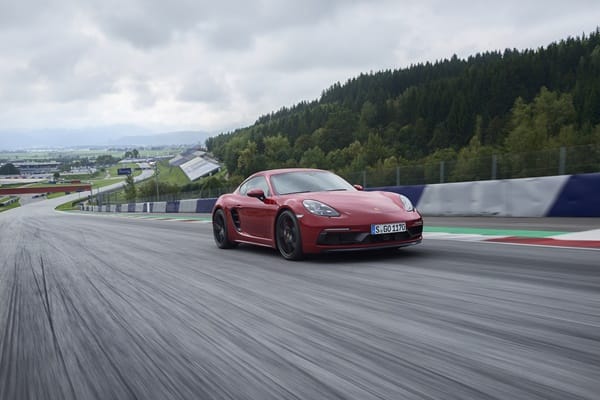 Porsche has for some time now had an 'entry level' offering in its range. Starting many years ago with the front engine 924 that introduced the Porsche badge to a new breed of enthusiasts, it wasn't really a Porsche though, I say this having briefly owned one, and it wasn't satisfying.
Moving on a number of years and Porsche seemed to get the entry level concept right with the Boxster range. Well balanced, stylish, mid engines and displaying the spirit of what made Porsche desirable. Now Porsche is expanding its mid-engine model range with the new two-seater 718 Boxster GTS and 718 Cayman GTS.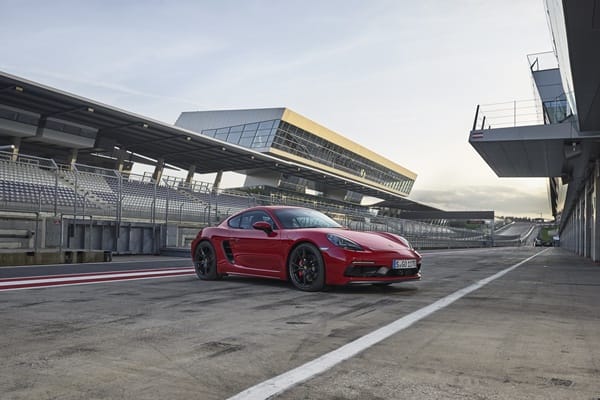 Power for the turbocharged 2.5-litre, four-cylinder GTS boxer engine is now 269 kW. Combine this with maximum torque of 430 Nm (plus 10 Nm over the 718 S) acceleration and in-gear flexibility is even greater. Maximum torque is available between 1,900 and 5,000 rpm, capped at 4,500 on the 718 S. When combined with PDK and Sport Chrono Package the GTS models accelerate from zero to 100 km/h in 4.1 seconds and have a top speed of 290 km/h.
The GTS models gain a host of standard features previously available as options only; including Sport Chrono Package, Porsche Torque Vectoring (PTV) with mechanical rear differential lock and Porsche Active Suspension Management (PASM), which lowers the body by 10 millimetres.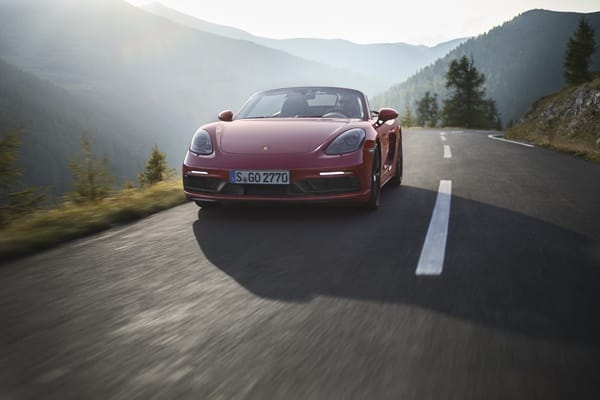 Typical GTS: numerous black elements both inside and out
The GTS models stand out within the 718 model range not only in terms of technology, but also in visual design. The new Sport Design front bumper emphasises the sporty character and, as is typical for GTS models, the front light clusters and Bi-Xenon headlights are black-tinted. At the rear, the tinted tail lights, black logos, black rear lower bumper and centrally positioned black tailpipes of the standard sports exhaust give the GTS its unique appearance. Black GTS logos at the base of the doors and 20-inch wheels painted in black (satin finish) complete the sporty visual changes.
High-quality Alcantara and Porsche Track Precision App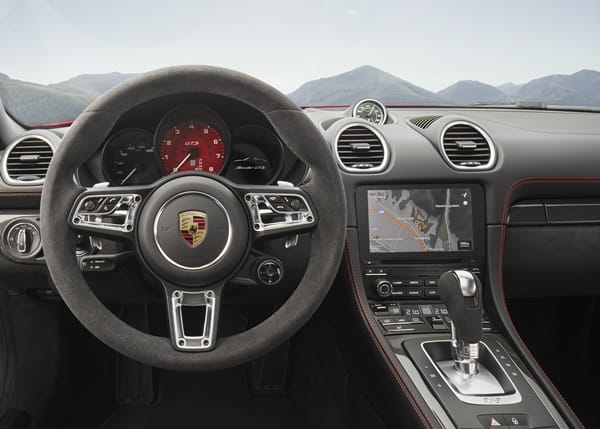 GTS genes also shape the interior. The stopwatch of the Sport Chrono Package (included as standard) is integrated as a central component of the dashboard. Both the driver and front passenger enjoy sports seats, which feature Alcantara centres as with other Porsche GTS models.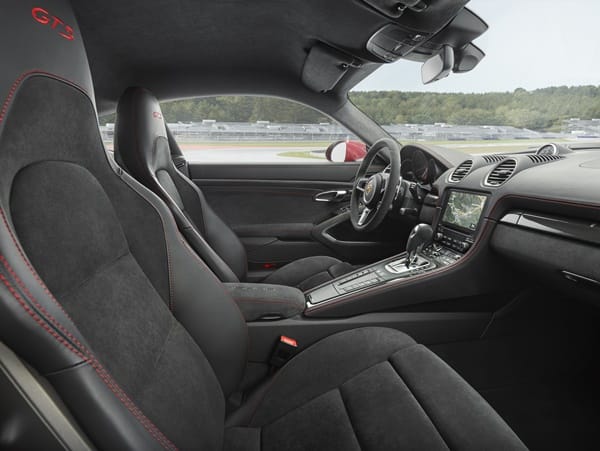 The sports seats Plus with GTS logos on the headrests can be electronically adjusted two ways and provide increased lateral support and comfort. In addition, the interior features Alcantara on the steering wheel trim, centre console and armrests.
Drivers with a particular passion for sport benefit from the Porsche Track Precision App (PTPA), which enables the driver to automatically record, display and analyse driving data on their smartphone.
The 718 Boxster GTS and 718 Cayman GTS models are available to order now and arrive in Australian dealerships around March 2018.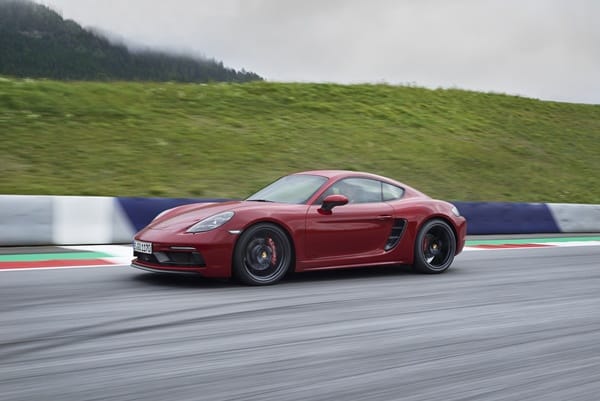 Australian Pricing*
718 Cayman GTS $173,100
718 Boxster GTS $175,900
The latest 718 pair are available with manual six-speed transmission or optional Porsche Doppelkupplung (PDK) for $5,980.
* Prices are recommended retail prices before statutory and dealer delivery charges, which vary from State to State.