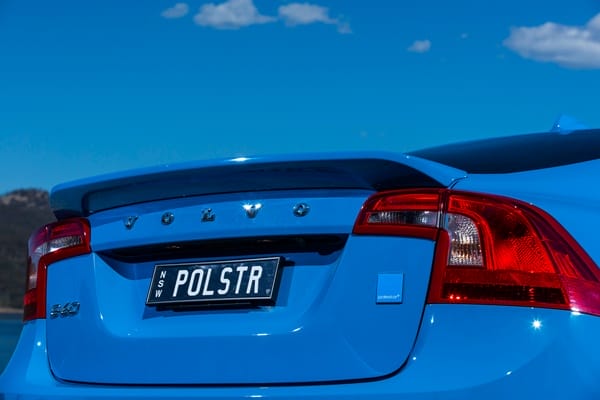 Polestar, the performance brand of Volvo Cars, will operate as a dynamic and independent enterprise under Volvo Cars' ownership, according to Håkan Samuelsson, President and Chief Executive of Volvo Cars.
Mr Samuelson said Polestar will have its own management team and will control its own product strategy, research and development, as well as marketing and sales. "I am keen for Polestar to remain as entrepreneurial as possible," said Mr Samuelsson. "We want Polestar to build on its racing heritage and strengthen its brand by pushing the limits in terms of engineering and technology. The best way to achieve this was for it to work as an independent unit."
In July Volvo Cars acquired 100 per cent of Polestar. The two main business areas of Polestar, cars and accessories, will be expanded further and continue to be tied closely with the motorsport programmes in terms of technical development. Polestar will also continue its motorsport activity in the 2016 Scandinavian Touring Car Championship alongside Cyan Racing, the new racing team set up by Christian Dahl.
Speaking on the eve of the Sandown 500, Volvo Car Australia Managing Director, Kevin McCann, said Volvo would continue its involvement in V8 Supercars in Australia via Volvo Polestar Racing.
The history is that Volvo has acquired Polestar Performance AB, which comprises performance activities including performanceedition cars and performance drivetrain optimisations, as well as Polestar Holding AB, which is the owner of the Polestar trademarks. Volvo has not acquired the racing division of Polestar, now named Cyan Racing and owned by Christian Dahl. Polestar is Volvo Cars Performance Division and Cyan Racing is the official motorsport partner
to Polestar.
The Volvo S60 and V60 Polestar feature a 258 kilowatt T6 engine, making the 0-100 km/h sprint in just 4.9 seconds, and an extensively developed chassis. The car demonstrates Volvo and Polestar's engineering philosophy of delivering an engaging, precise and confident driving experience.
The new generation Polestar Performance Optimisations offer increased mid-range engine performance in combination with supporting changes for the gearbox and throttle response to make the car more dynamic and responsive to drive.