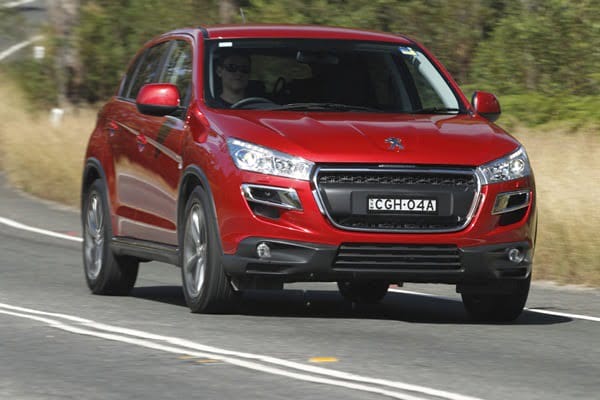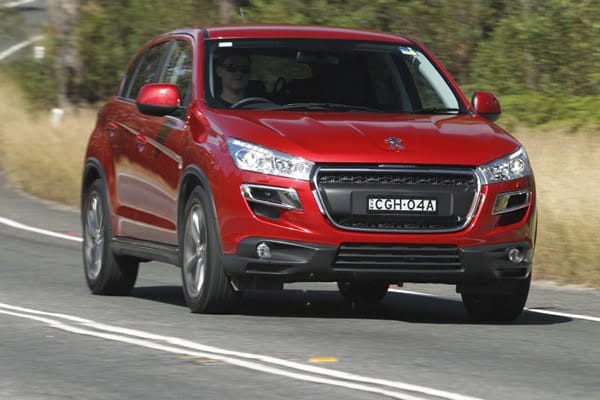 Peugeot Australia has released the all-new 4008 SUV with a rear camera standard across the range.
The new compact SUV goes on sale next month, priced from $28,990 for the 2WD manual.
"Peugeot Australia has made a decision to make safety a priority with the new 4008 given the issues that surround SUVs and, in particular, child safety,'' said Peugeot Australia General Manager Bill Gillespie.
"With many families opting for the practicality and versatility of SUVs we decided to fit all 4008 models with a rear camera and ensure that safety is not an optional extra on the new 4008. This is an Australia-specific decision for Peugeot as our model and equipment line-up is different to that of other markets around the world.''
The new 4008 comes in both two and four-wheel drive and the choice of two model grades – Active and Allure.
Active models are available with either a five-speed manual transmission or an optional CVT for $2500. Active models are also available in 2WD or AWD.
The high grade Allure is available in AWD with a CVT only. Allure models are priced from $38,490.
"With sharp pricing and a high level of equipment the 4008 represents excellent value in the premium Small SUV market. All 4008 models are also covered by the Peugeot Assured Service Plan (ASP) giving customers peace of mind when it comes to servicing their new 4008'' Mr. Gillespie said.
The 4008 is the latest model in Peugeot's line-up to be covered by the Assured Service Plan which already applies to the 308 and 508. Under the ASP, servicing costs are capped at just $330 a year for three years. As part of Peugeot's dedication to Customer service, the ASP also includes a valet service. And, unlike some other capped price servicing plans, the ASP covers all Business fleet categories and government sales.
Born out of the PSA Group and Mitsubishi partnership, the 4008 still has a strong personality firmly rooted in the world of the Peugeot Marque.
Peugeot designers wanted not only to emphasize the company's DNA in the design of the car but to also emphasise the car's off-road character by adopting a vertical grille design, the inclusion of body sill protectors and prominent wheel arch protection trims, to accommodate large wheels enhanced by the sophisticated design of the wheel rims.
The interior ambiance is enhanced by the choice of materials, like the soft texture fascia, piano black trim and chrome highlights.
*PEUGEOT 4008 PRICING:
2.0 Active 2WD manual: $28,990
2.0 Active 2WD CVT: $31,490
2.0 Active AWD manual: $30,990
2.0 Active AWD CVT: $33,490
2.0 Allure AWD CVT: $38,490
*Prices quoted are the Manufacturer's List Prices (MLP), inclusive of Luxury Car Tax (LCT) at the rate of 33%, and excluding dealer delivery charges. LCT is payable on all vehicles with a total purchase price, including the price of factory & dealer fitted optional extras & dealer delivery charges, above $57,466. This is a manufacturer's list and new vehicles must be purchased from dealers. Specifications and pricing are as planned for Model Year 2012 and subject to change without notice or obligation.