Hello this is Overdrive a program about the facts, the fun and the fiction of motoring and transport
ACCC issues new Takata airbag warning for thousands of cars (1:35)
The $73b company with no name: Fiat Chrysler, Peugeot (2:45)
Holden announces exclusive SUV and Ute line-up (3:35)
NSW's smartphone-detecting traffic cams go live this weekend (5:31)
Stink bugs delay Hyundai & Kia Shipments (6:22)
New Kia logo (7:53)
'Smart' headphones to warn pedestrians of road dangers being developed (8:19)
Last week we spoke of the top of the range Nissan Navarra N trek Warrior dual cab ute.  We covered the specifications now this week Rob Fraser takes it down the Blue Rag track in Victoria (9:45)
And I play part of an interview I did for a radio documentary on disability and transport (16:10)
And in Quirky news – Brian Smith and I discuss how car companies help the Apollo Space mission (31:20)
ACCC issues new Takata airbag warning for thousands of cars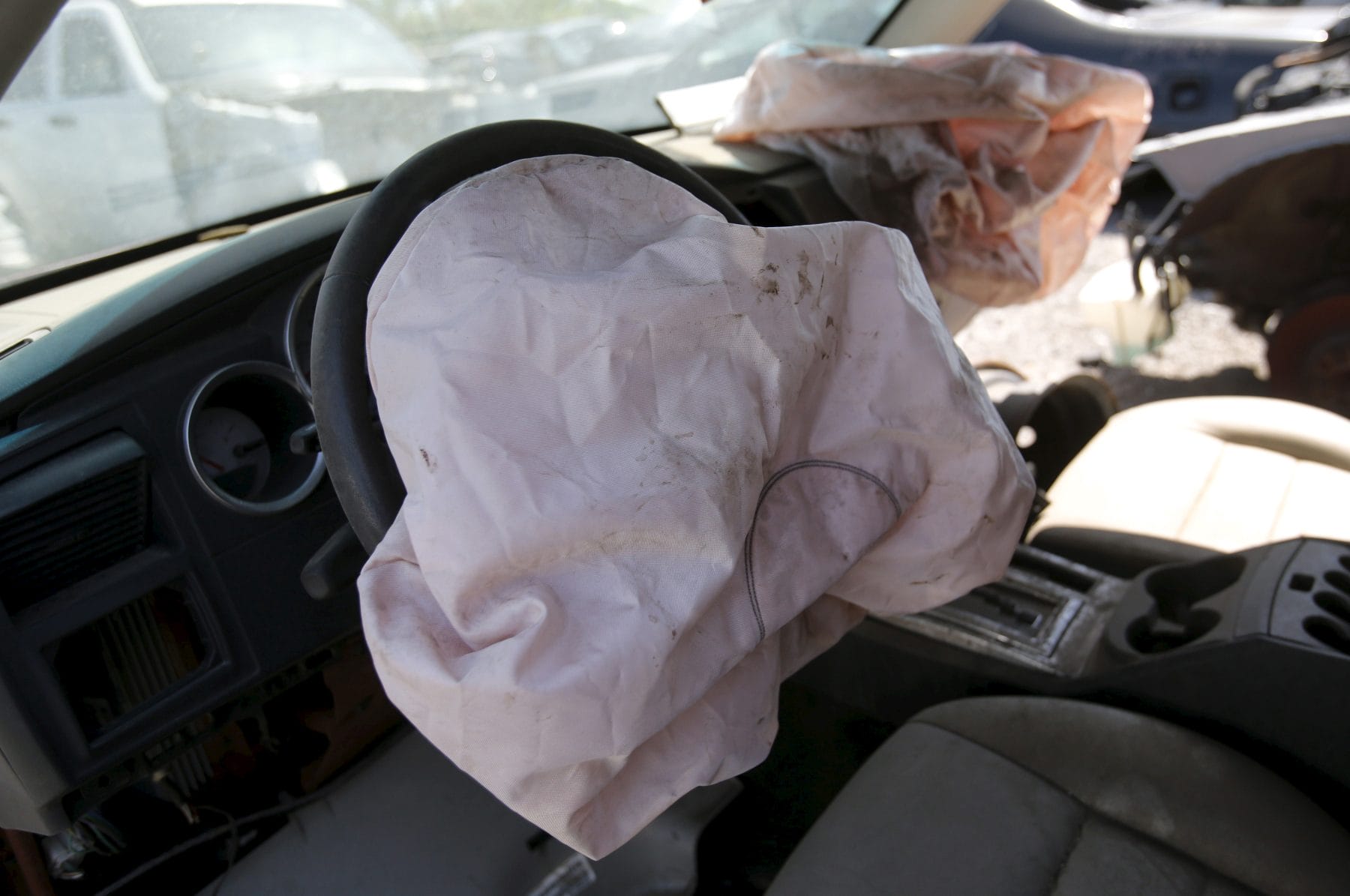 A new airbag safety risk has been flagged by the Australian Competition and Consumer Commission (ACCC), affecting around 78,000 older vehicles manufactured between 1996 and 2000.
The car makes affected in the warning include Audi, BMW, Ford, Honda, Mazda, Mitsubishi, Suzuki and Toyota. Audi and BMW have already begun a voluntary recall
The vehicles were fitted with a Takata airbag with a certain inflator, NADI 5-AT, and the ACCC warned it could mis-deploy in an accident.
Metal fragments could fly from the airbag after it inflates, causing serious injury.
Authorities have already received reports of three incidents, including a fatality, suspected of involving these airbags not deploying correctly.
It should be noted that these Takata airbags were not part of the existing recall that was announced some time ago.
Some commentators have suggested that some of the older cars affected by the latest recall may be written off as the cost to replace the airbag may be more than the current value of the vehicle.
The $73b company with no name: Fiat Chrysler, Peugeot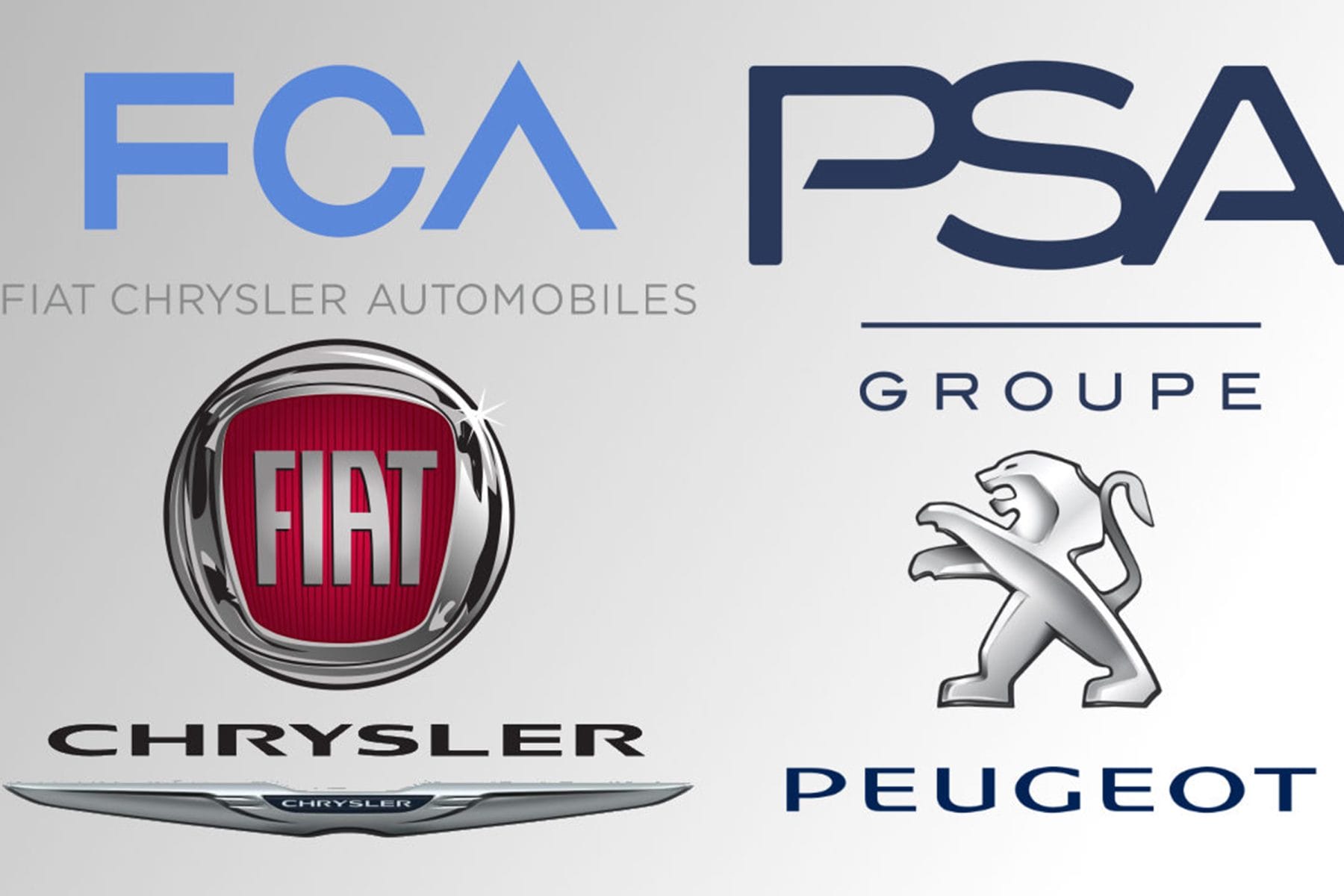 Fiat Chrysler and PSA Peugeot have announced that they intend to merge creating the world's fourth-largest automaker.
The merger will create a company worth about $US50 billion and unite brands such as Fiat, Jeep, Dodge, Ram and Maserati with the likes of Peugeot, Opel and DS.
The new entity, whose name has yet to be announced, will have the scale to confront the challenges of stricter emissions regulations and the transition to new driving technologies.
The executives said they expect the deal to take 12-15 months to close. It will create a company with revenues of nearly 170 billion euros and producing 8.7 million cars a year – just behind Volkswagen, the Renault- Nissan alliance and Toyota.
Holden announces exclusive SUV and Ute line-up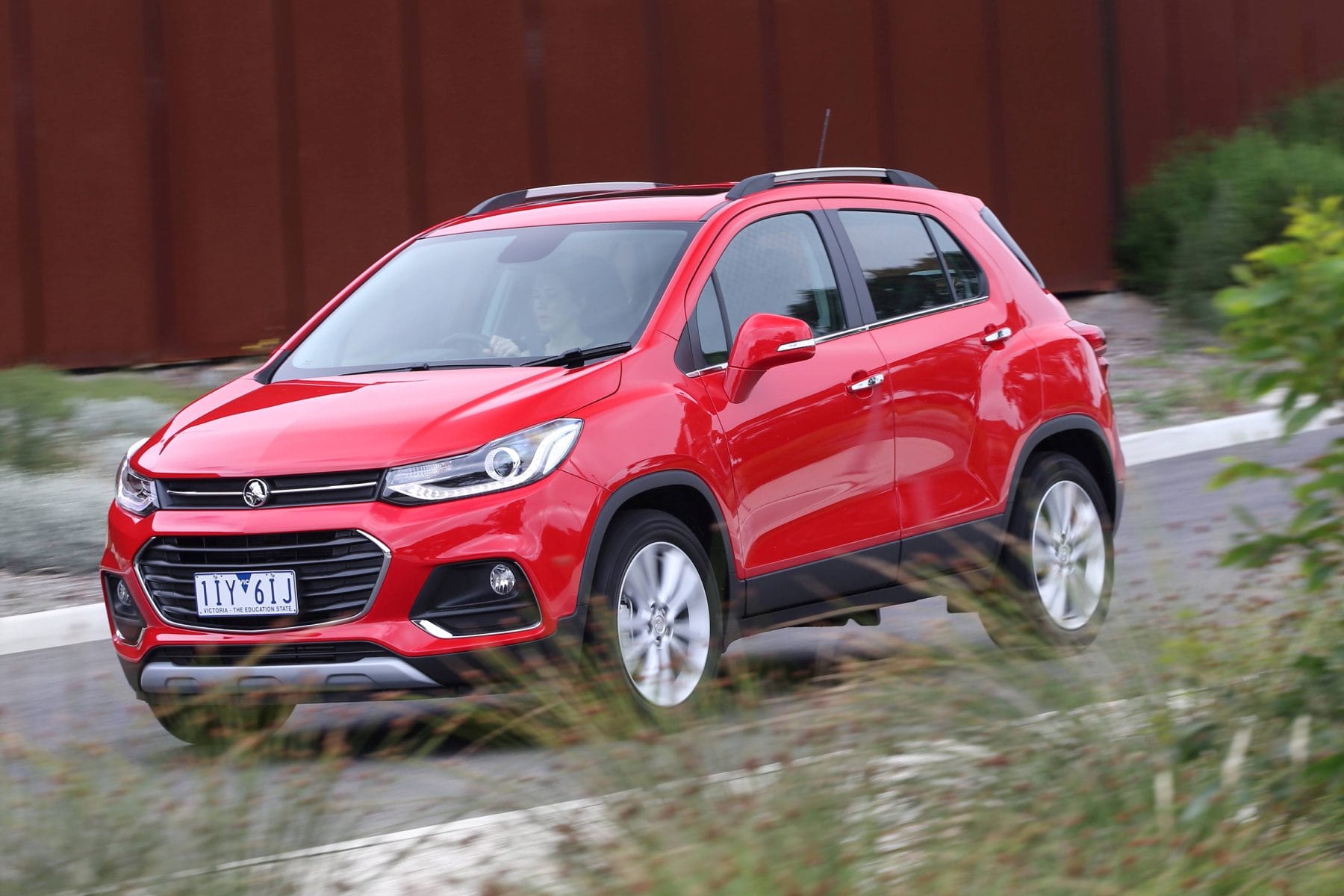 Holden has announced that it is removing the Commodore and the Astra brands from it model line-up and from 2020 will be focusing exclusively on SUVs and light commercial vehicles.
Holden's Commodore was first introduced to the Australian market 41 years ago in 1978, where it replaced the long-serving family sedan the Holden Kingswood.
Built in Australia from 1978 to 2017, the Commodore was the country's best-selling car well into the late 1990s.
The Commodore, which also came as station wagon and ute variants, was loved across the nation for its Australian-tuned suspension, large interior room and accessibility of parts.
Most enthusiasts agree the nameplate effectively died when Australian manufacturing ceased production of the VF Commodore in October 2017. Holden then imported a German built Opel and rebranded it as the ZB Commodore and Calais. But sales have been poor.
Some commentators have questioned why Holden didn't retire the Commodore badge in 2017 when local production ceased and market the Opel under the Insignia badge which Vauxhall use in the UK & Opel use in Germany.
Only 8,700 units of the ZB Commodore have been sold in 2019 compared to nearly 100,000 Commodores sold in the 1998 calendar year.
Sales and deliveries of Commodore and Astra will continue through 2020, as part of an orderly runout.
Last month we reported that Holden sold just 2,600 vehicles during November. That's reportedly Holden's weakest monthly result since the company was established 71 years ago.
NSW's smartphone-detecting traffic cams go live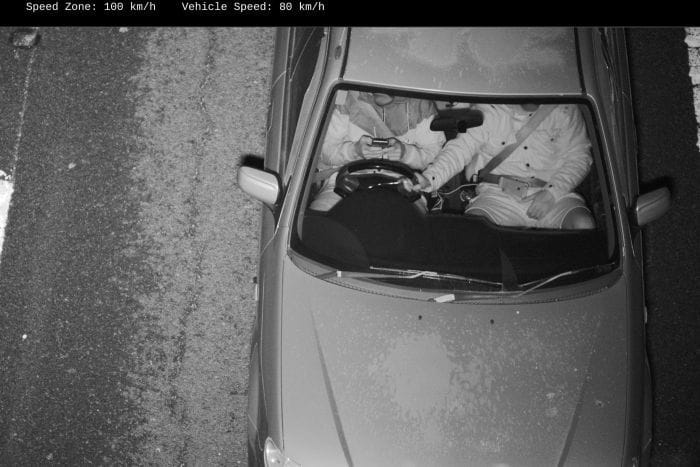 New mobile phone detection cameras have caught more than 3300 people illegally using their phones while driving in one week across NSW.
The cameras were rolled out on December 1, with more than 773,000 vehicles scanned for drivers using their phones at six locations.
And while the cameras are only designed to detect mobile phones, Transport Minister Andrew Constance refused to rule out broadening their scope to target other forms of distracted driving.
Unlike speed cameras in NSW, the six fixed and two mobile trailer-mounted cameras aren't signposted.
The NSW government passed legislation back in 2012 that made it illegal for drivers to touch their smartphone unless it was mounted in a cradle.
Stink Bugs delay Hyundai & Kia shipments

Anyone looking to buy a new Hyundai or Kia car may have their delivery delayed by up to two months after four cargo ships were quarantined or turned around to treat the latest outbreak of stink bugs and other foreign pests.
Approximately 4000 Hyundai cars and 6000 Kia vehicles are caught up in the first detection of stink bugs for the 2019-2020 season. Other car brands on the same ships are likely to be affected but are yet to come forward.
Brown marmorated stink bugs (BMSBs) have interrupted shipments of new cars for the past five years, but the number of detections by the Department of Agriculture has increased annually.
The peak season for stink bug infestations is the lead-up to the northern hemisphere winter, when the insects hibernate. But they come out of hibernation as the ships – and the cars they are hiding in – head south through warmer tropical climates.
Over the past few years stink bugs have caused lengthy delays of cars due to arrive in Australia between November and March.
Given the increased biosecurity threat, authorities are monitoring more vessels before they enter Australian waters.
One of the four ships carrying Hyundai and Kia cars was refused entry into Australian waters and directed to be fumigated at a foreign port. Three other ships are being treated and held in quarantine as a precautionary measure.
New Kia Logo
And on the subject of Kia – the Korean automaker has applied for a new logo design, in an application filed with the Korean trademark office. The new logo appears to be planned in both red and black versions, possibly so that the red one can go on performance models. The new stylised logo could replace the current design which debuted back in the mid-1990s.
'Smart' headphones to warn pedestrians of road dangers being developed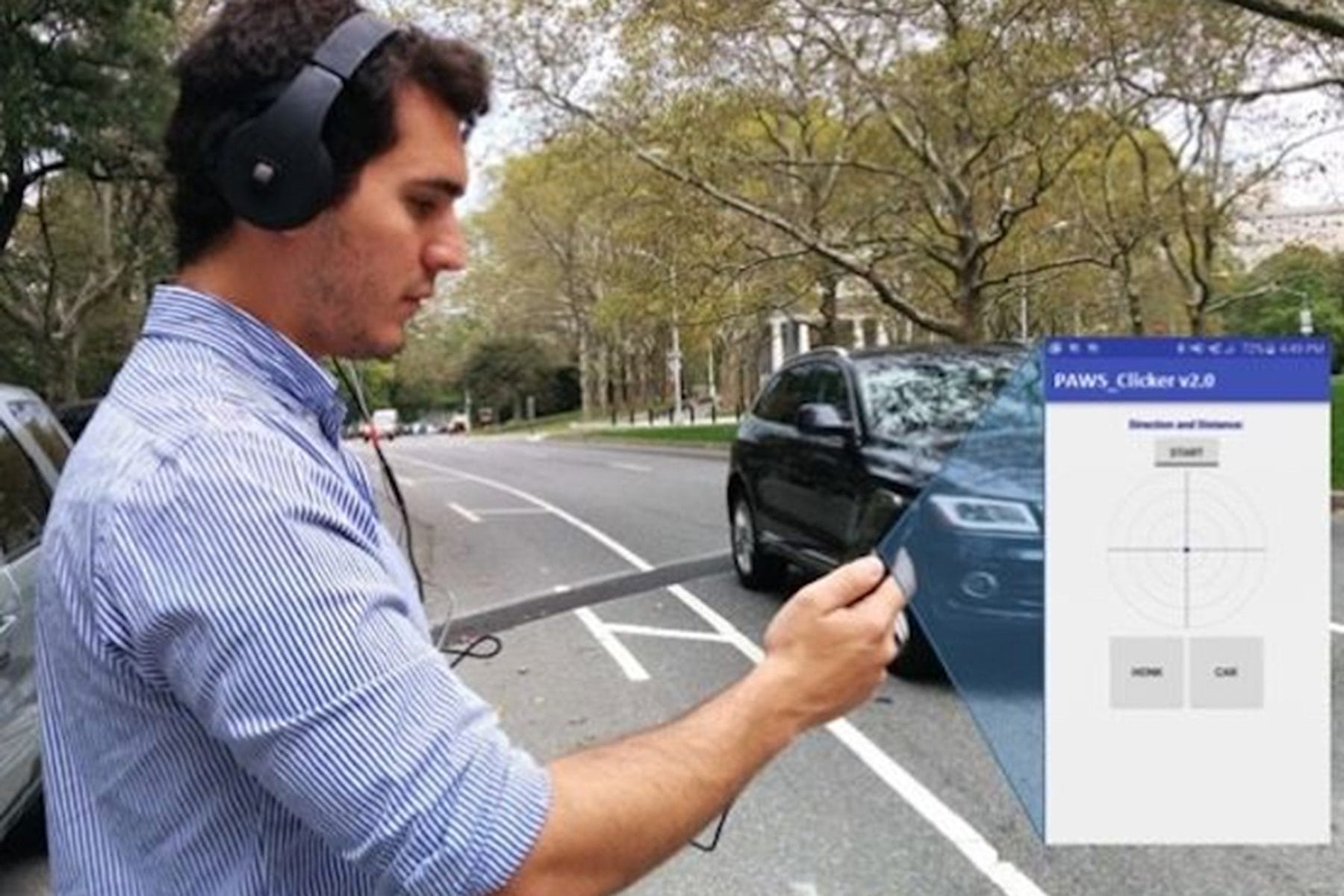 To help combat the danger of people near traffic wearing headphones or earbuds, oblivious to their surroundings, researchers at the Data Science Institute at Columbia University are designing an intelligent headphone system that warns pedestrians of imminent hazards.
Known as 'twalking', as headphone-wearing pedestrians often cannot hear the auditory cues that signal imminent harm, such as horns, shouts, or the sound of approaching cars.
As a result, the number of injuries and deaths caused by twalking in the USA has tripled in the last seven years.
To counter this growing public safety concern, researchers at Columbia University are developing a 'smart' headphone system that can warn users of approaching vehicles and other dangers, helping to reduce pedestrian injuries and fatalities.
The research and development of the smart headphones is complex, as it involves embedding multiple miniature microphones in the headset as well as developing a low-power data pipeline to process all the sounds near the pedestrian. The system's intelligent signal processing must detect and isolate the sound of approaching vehicles, then send a clearly-heard audio alert to the pedestrian's headphones.
You can find more information at Driven Media or previous programs are available as podcasts on iTunes or Spotify. OR our Facebook site OverdriveCity
Originally broadcast 21 December 2019 across Community Broadcasting Association of Australia (CBAA) and Torque Radio affiliated commercial radio channels.