Hello and welcome to Overdrive, a program that practices what it preaches, most of the time, on the subject of cars and transport.
I'm David Brown
 News
Announcement of the Yaris cross (1:32)
Peugeot launches a new 2008 light SUV (2:32)
All-new Ford escape achieves 5-star ANCAP rating (3:37)
Implications of Pavement Markings for Machine Vision (4:41)
Welcome to the world's Smallest Dealership (5:48)
Interview
Brian Smith on Tactical Urbanism (6:56)
Feedback
Pamela has sent the video overseas to some friends and relatives some of whom are wondering what the hell a Monaro is – although some did see it when they were in Oz a few years ago. (15:55)
Maybe we should attach a slogan such as "Make the Monaro great again" – although it might bring out all the Ford loonies objecting to it. (16:21)
And a few other reflections on the Nissan Duke – including (16:30)
We were contacted by a bloke who restores broken traffic lights that Vic roads is throwing away and make them available to schools for instruction purposes (18:26)
Interview
Kate Gillis the Managing Director Peugeot Citroen Australia (21:07)
News Stories
All-new Toyota Yaris cross
Toyota has launched an all new model the Yaris Cross its first entry in the light SUV market.
This smallest class of SUV has some quirky vehicles such as the Suzuki Jimny and the Nissan Duke but with the Mazda CX3 now dominating sales and new models such as the VW T Cross, it is fast becoming a more main stream category.
Toyota's Yaris Cross has a unique option: a hybrid model which has a four-wheel drive system but not in the usual way. A third electric motor drives the rear wheels in slippery or off-tarmac conditions when maximum traction is called for.
The hybrid AWD which costs an extra $3,000 is available in each of the three variants and a long list of safety features is standard across the range.
Prices range from $27,000 to $38,000 plus on road costs
New Peugeot 2008 small SUV
Peugeot have just announced their latest 2008 small SUV.
After a brief drive it is clear the vehicle belies its looks. On the outside it's a stylish practical SUV.  But driving the GT model brings back memories of Peugeot's classic 205 Gti. It feels more sports wagon than "sit up high" SUV.
The dashboard graphics make the communication of information easy and clear. The engine sounds purposeful and precise.
Kate Gillis is the Managing Director of Peugeot Citroen Australia
17:27
It's a very modern, very contemporary vehicle and the cockpit itself. And we have the cockpit, which is 3D as it as it folds around the driver. You feel very much in control of the vehicle and on and off the road. So it's a very it's a very special vehicle.
It's not cheap  the base model Allure is $35,000 and the GT is $44,000 plus on road costs
Ford escape achieves 5-star ANCAP rating
 
In the mid-sized SUV category the Ford Escape has been struggling with sales.
Now there's all new version which has been boosted by achieving a five star ANCAP safety rating.
Rhianne Robson, from ANCAP said "Prioritising not only the protection of its occupants, the active collision avoidance safety systems, fitted to all variants of the Ford Escape, saw it achieve a high score of 82% for the protection of vulnerable road users. The Escape also scored well in ANCAP's three other key areas of assessment with scores of 92% for Adult Occupant Protection, 89% for Child Occupant Protection and 77% for Safety Assist."
"Close to full points were scored for its ability to detect and avoid or mitigate collisions with pedestrians and cyclists across a range of day-time and night-time scenarios through its standard-fit autonomous emergency braking system.
Implications of Pavement Markings for Machine Vision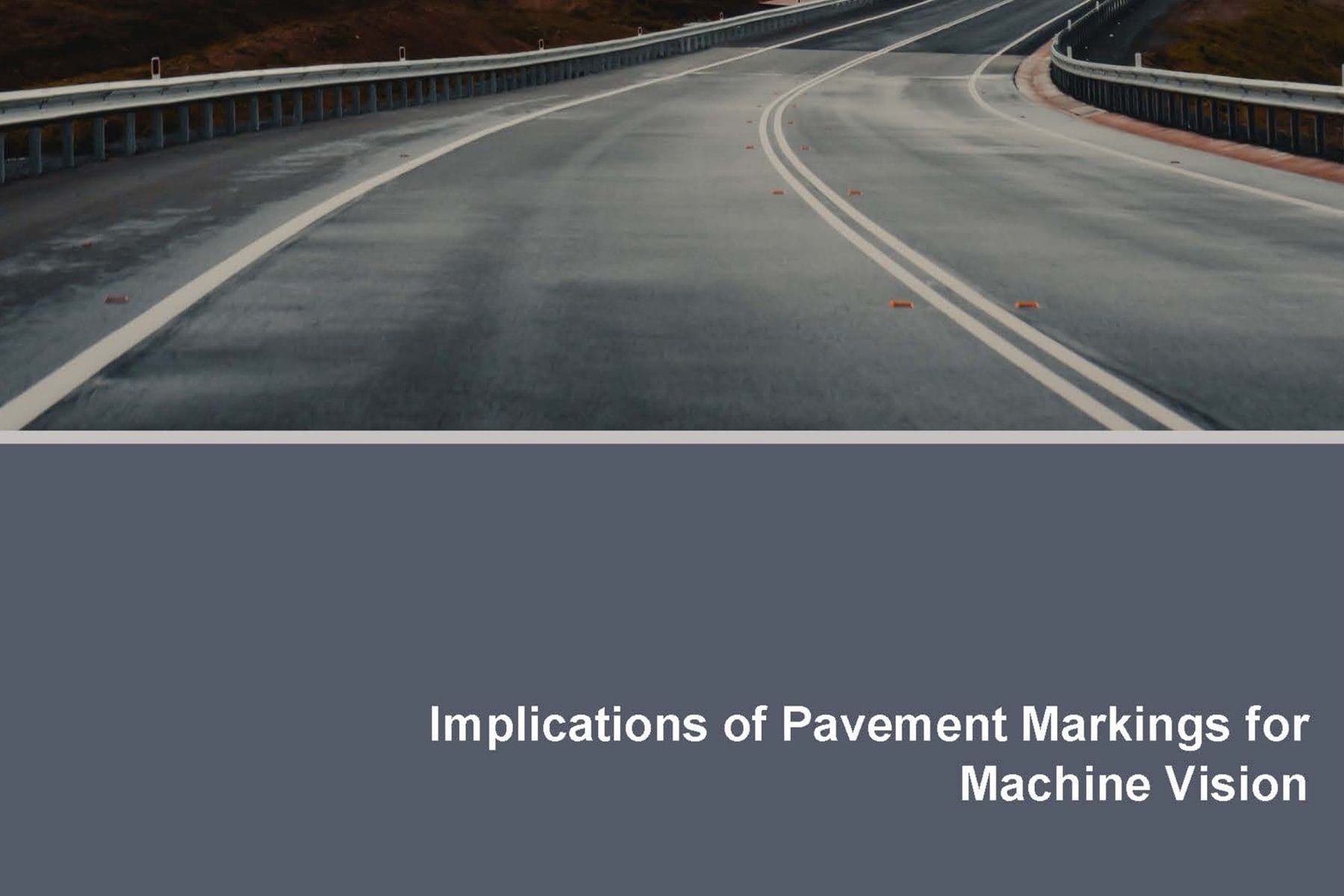 Lane departure warning and assistance systems are now on many new vehicles.  But no matter how good the computer is in the car, the quality of the lane markings is the critical element.
Austroads conducted research on how pavement markings affected automated steering functions and how existing lane marking design and maintenance practices could be improved.
Some of the recommendations were that agencies
stop mixing the use of white and yellow markings as Victoria has done at construction sites.
Improve the quality of dash lines – which are not picked up as quickly as unbroken lines.
Improve minimum standards for removing old redundant lines; and
Road agencies should focus on measurement and include key factors such as the pavement marking materials, vehicle volumes, particularly heavy vehicle percentages.
From a car design perspective, the research found that too often the vehicle response surprised even professional drivers which is not desirable.
The world's Smallest Dealership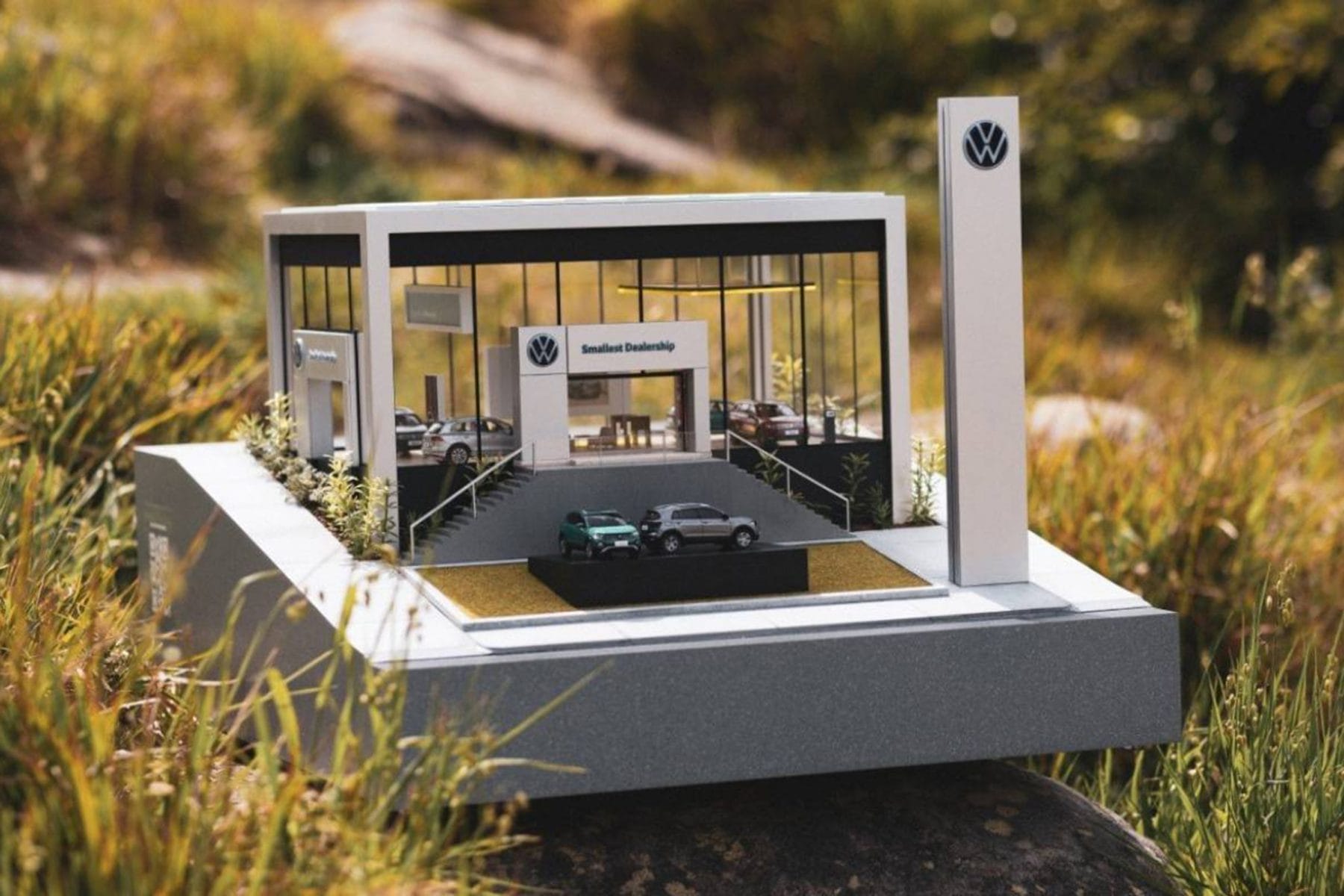 The typical dealership for selling motor cars is an expensive overhead that is hard to sustain.
As we have reported recently  VW has recorded $36 million dollars of on-line sales this year
But now VW has a retail campaign based on the world's smallest dealership.
The miniature dealership stands just 28cm tall. It features an augmented Reality experience to allow customers to use their phones and go straight to the model they're interested in and customise the vehicle by choosing a colour scheme and other options. There is even a "buy" button.
VW points to research that shows that the majority of Australians want shopping online to be easy and save them time, and with 80% spending more time than ever pre-researching their purchases online. This system allows shoppers to try out items digitally to become familiar with the product before they take the plunge.
You can find more information at Driven Media or previous programs are available as podcasts on iTunes or Spotify. OR our Facebook site OverdriveCity
Originally broadcast 31 October 2020 across Community Broadcasting Association of Australia (CBAA) and Torque Radio affiliated commercial radio channels and has a weekly audience of over 450,000.