Welcome to Overdrive, a program that digs up all sorts of information good and bad about the world of motoring and transport. I'm David Brown
The times each story appears in the program are noted (mm:ss)
News
The all-new Kia Sportage (1:41)
New powertrain for Mazda CX-30 and Mazda3  (2:44)
Motional and Hyundai Motor Group's joint robotaxi (3:47)
Nissan e-POWER is coming to Australia (4:40)
Feature Interviews
What sort of background would be helpful to become an executive at the major road and transport research organisation in Australia.  Jeff Doyle was once a professional footballer but he takes on a role at ARRB because then went on to huge managerial success- We talk about how football and other experiences help develop a focused team work environment. (5:58)
Motoring Minute
Quirky Interview
Brian Smith gives us the low-down on the current transport problems from the holy island at Lindisfarne (20:27)
A new Kia Sportage medium SUV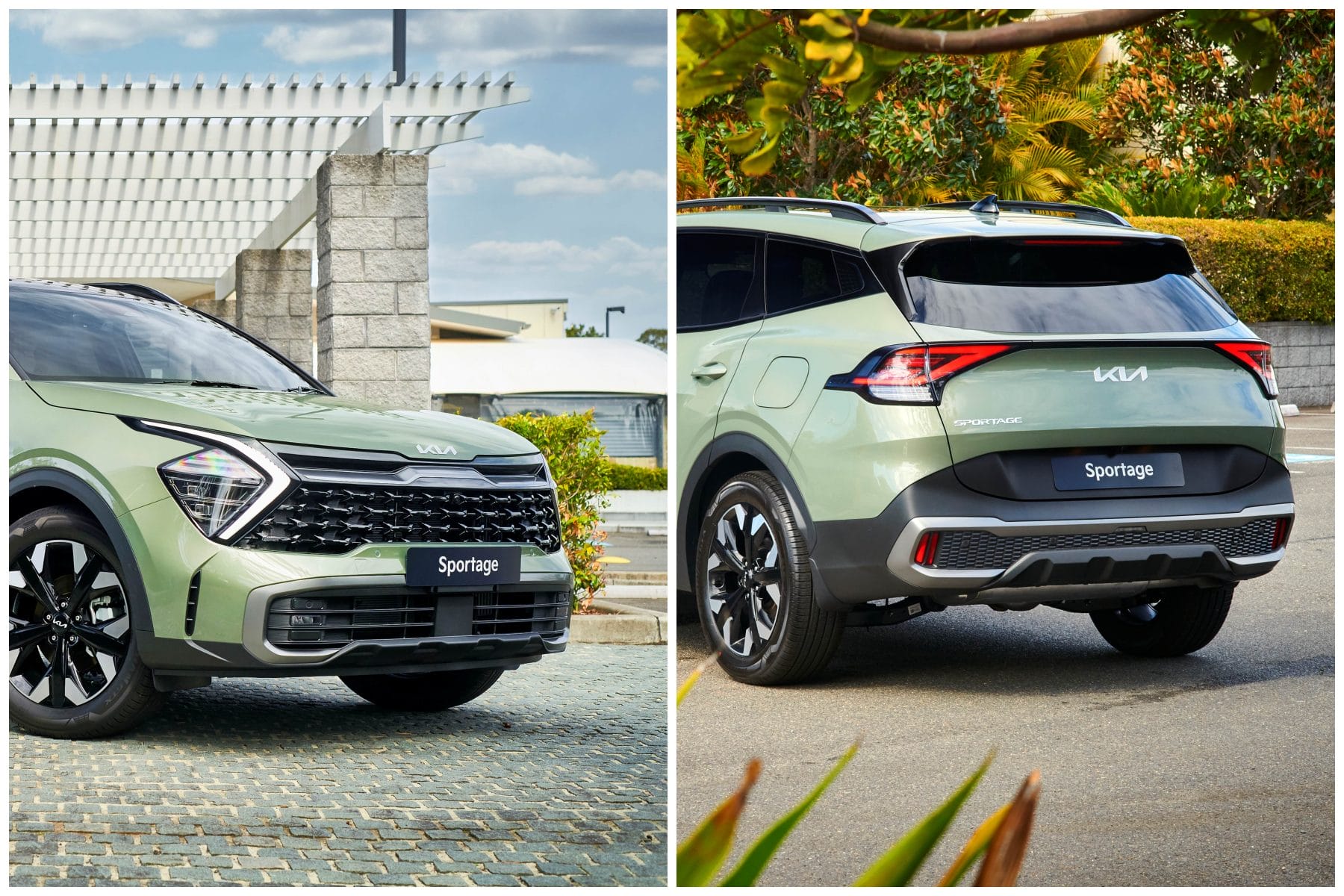 Kia's Sportage competes in the hotly contested medium SUV segment dominated by the Toyota Rav4 and the Mazda CX-5
It's their number one selling vehicle globally, but is only third in Kia's Australian sales and 7th in its segment.
But they will release a new model in October.
Its exterior looks, continue Kia's solid progression from quite bland vehicles to distinctive styling that in some cases is class leading.
The new Sportage will have boomerang-shaped LED daytime running lights to make the front look more purposeful and the roof line slopes back to give a sportwagon look first seen in the Range Rover Evoke.
Its external dimensions have grown giving more passenger room for the second-row and greater luggage capacity while retaining a full-size spare wheel.
All the variants get a substantial extra number of safety and comfort features.
Prices will be announced at the October launch.
New powertrain for Mazda CX-30 and Mazda3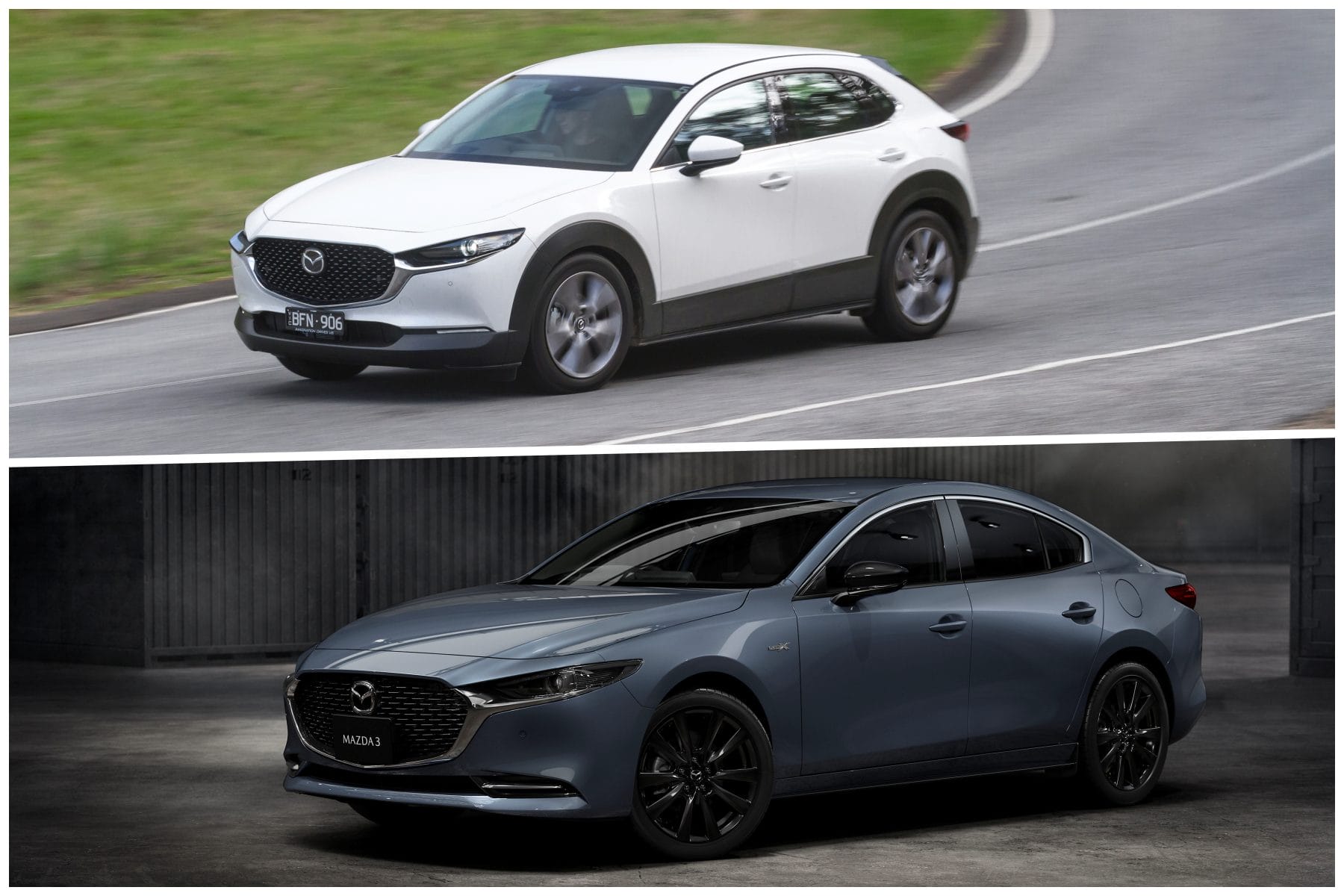 Mazda's CX-30 is currently third in the small SUV category but sales have increased significantly this year
The Mazda 3 is fourth in its small passenger segment behind the Corolla, Hyundai i30 and Kia Cerato
Both models are getting updated power train options, first used in Mazda's Quirky MX-30
The system combines their Skyactiv G engine technology with the M Hybrid system which is only mild hybrid but nonetheless they say it improves fuel efficiency, provides a smoother transition from idling stops and a more refined driving feel.
The number of improvements depends very much on the model.
The base G20 Pure's only improvements are a leather steering wheel and gear shifter
The next model up does see more additional features such as hybrid power and electric seats.
We only wish that Mazda would name their vehicle variants and their technology in simpler terms preferably with words from a dictionary.
Nissan e-POWER is coming to Australia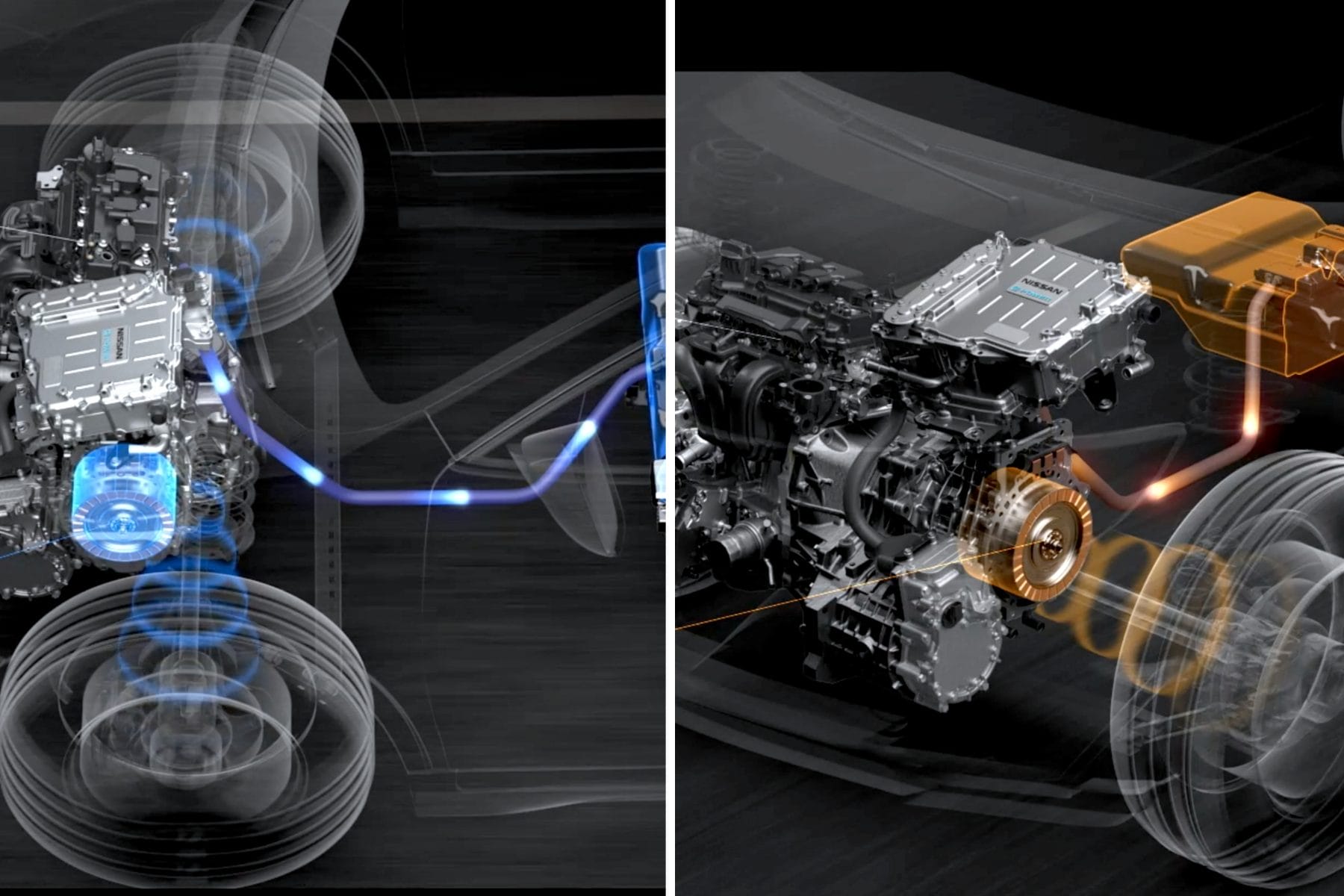 Nissan's e-POWER hybrid technology has been confirmed for Australia, with a launch in 2022
Existing hybrid systems typically power the vehicle with a petrol engine with an electric motor helping to add some power particularly in acceleration.
With many plug in hybrids, the electric engine plays a bigger role but the internal combustion engine still has a component in directly powering the wheels in certain situations.
Nissan's e-POWER is more like a diesel electric locomotive. The internal combustion engine's role is only to charge the batteries.
One of the great advantages of this is that the internal combustion engine can be turned for efficiency within a smaller rev range as it does not have to cope with the large variations in the speed of the vehicle.
Nissan e-POWER first debuted on the Japan-only Nissan Note in November 2016, with the model going on to claim the best-selling car in Japan title in 2018.
Motional and Hyundai Motor Group unveil the IONIQ 5 robotaxi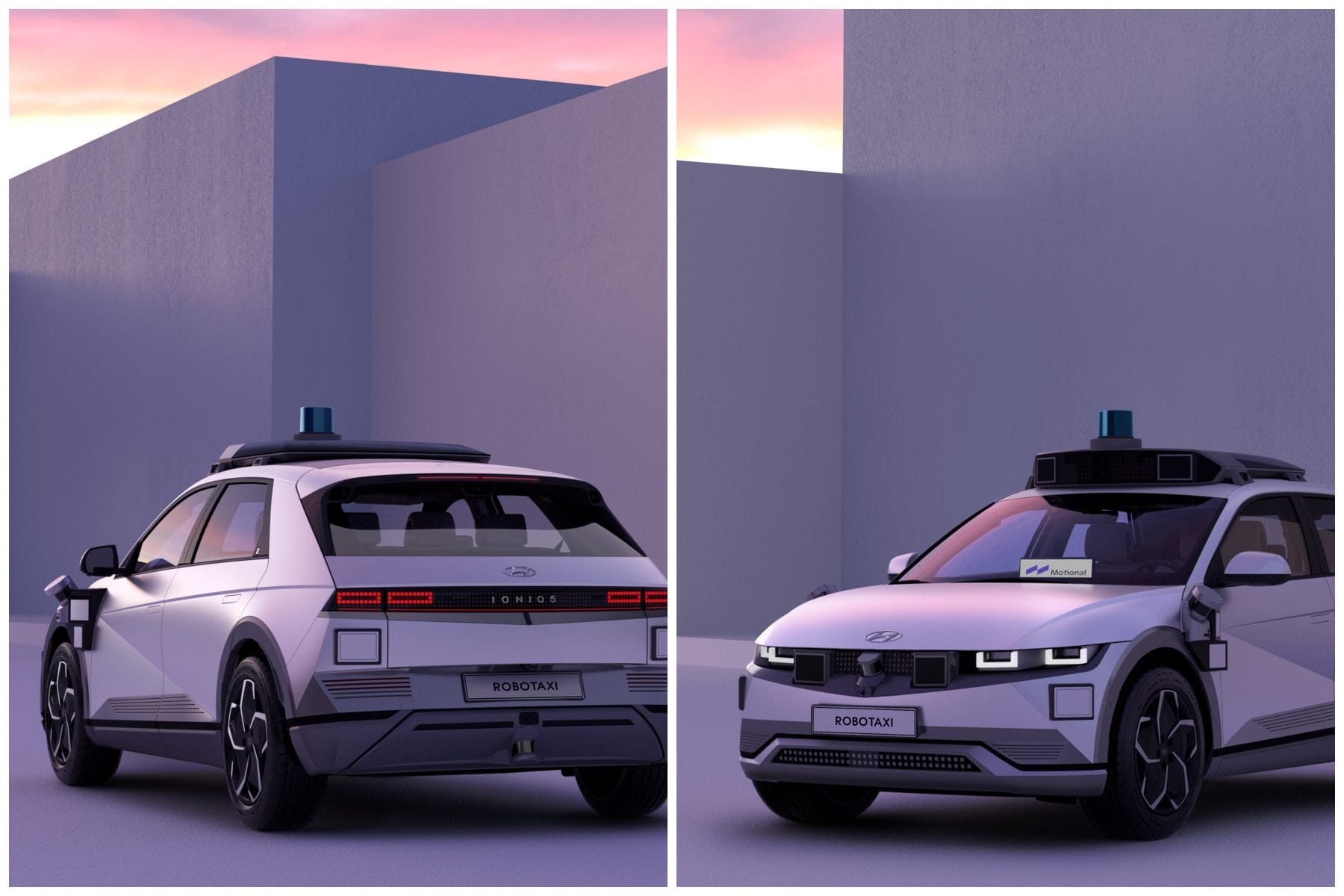 Motional, a developer of driverless technology, and the Hyundai Motor Group have unveil a joint effort, the IONIQ 5 robotaxi merging both electrification and autonomy.
It also represents how these technologies will be seen in specific applications as a way to general public acceptance.
The vehicle operates at Level 4, the second highest level of autonomy. This means the car can perform all driving tasks, But only in predefined boundaries. These location-restricted trips are in areas that are deemed suitable and typically have a detailed graphical description of all the road conditions.
The robotaxi has more than 30 sensors – a combination of cameras, radars, and lidar – that provide 360-degree perception, high-resolution images, and ultra-long range detection of objects.
Motional have already tested a robotaxi service covering left-hand and right-hand drive situations, harsh sun and heavy rain, highways and city streets, and controlled and uncontrolled intersections.
You can find more information at Driven Media or previous programs are available as podcasts on iTunes or Spotify. OR our Facebook site OverdriveCity
Originally broadcast 11 September 2021 across Community Broadcasting Association of Australia (CBAA) and Torque Radio affiliated commercial radio channels and has a weekly audience of over 450,000.