Hello and welcome to Overdrive a program that looks at all forms of transport from the humble bike through perhaps to a rocket powered space ship. The times each story appears in the program are noted (mm:ss) I'm David Brown
News
Federal Budget (1:13)
VW Multivan (2:19)
VW – Ute (3:19)
Kia leads the way with Electric Vehicle mobile Ap (4:19)
Reinstating delivery curfews – short-term thinking? (5:20)
Interviews
With cars sales rebounding particularly at the two ends of the market, small lower priced vehicles and more expensive larger cars, we again talk to Kate Gillis to see if Peugeot is riding that wave. (6:25)
Feedback
Alloy wheel protectors (14:38)
Motoring Minute
Interview
And we catch up with two of our favourite guests:
Motoring journalist Paul Murrell (16:22) and
Transport expert (with a great sense of humour) Brian Smith. (21:37)
Motoring Minute
So, let's start with the news
Originally broadcast 15 May 2021
Budget
The Federal budget has seen increased spending in most transport areas, including construction and road safety.
But one of the problems with this and most other budgets is an emphasis on the size of the spending rather than the quality of the outcomes. Are we maximising benefits?
A relatively modest increase in funds is needed to ensure we are building the right things.
But to do this we need to address some systemic problems that dimmish our capacity to make good decisions such as
The reduction of skills in government departments
Politicisation of government departments
Community consultation is too often "show and tell" rather than interactive engagement
Discussions are based on gross generalisation like the pub test and jingoistic slogans
Poor data science – collection, management and use of data
Failure to fully evaluate results
Outsourcing of analysis which then focuses on profit not broader community benefit
VW Multivan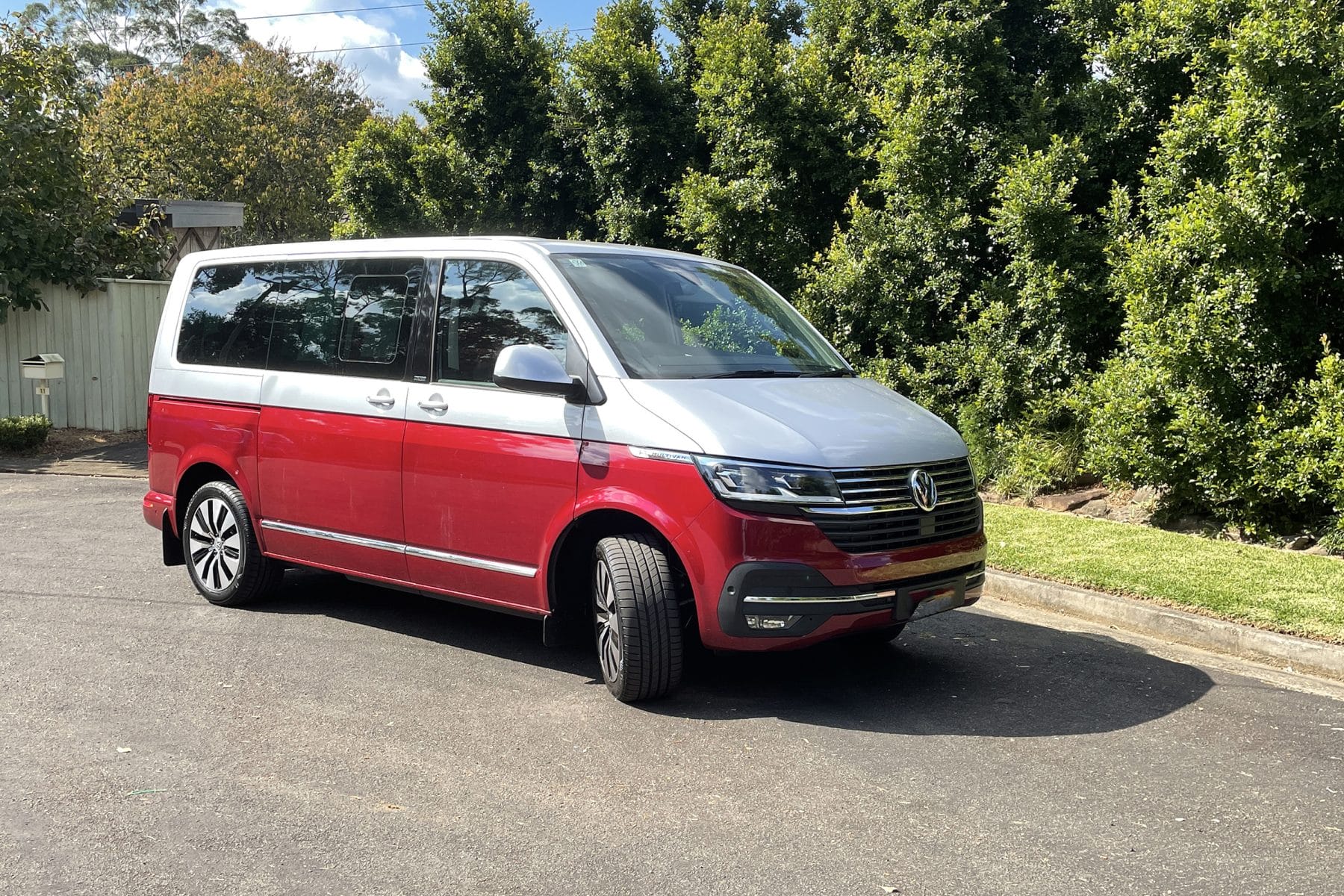 The Volkswagen multi van is the successor to the Kombi. They are now classed as people movers. It is part of the VW transporter range and the latest model is the T6.1.
Its overall shape is tall and squarish, somewhat van-like especially when compared to the Kia Carnival but we had the two-tone paint job that looked pretty good.  Certainly, better than the Toyota Granvia or current Hyundai iMax.
The Multivan comes in a short wheel base or an extra 400mm long wheel base.
They have a two litre diesel engine.
For the entry level model there's a single turbo charger and a modest 110 kw, the other is a twin turbo with great throttle response from 147kW.
The class leading feature is that some variants have all-wheel drive.
Prices range from nearly $62,000 to $88,000 plus on road costs.
VW – Ute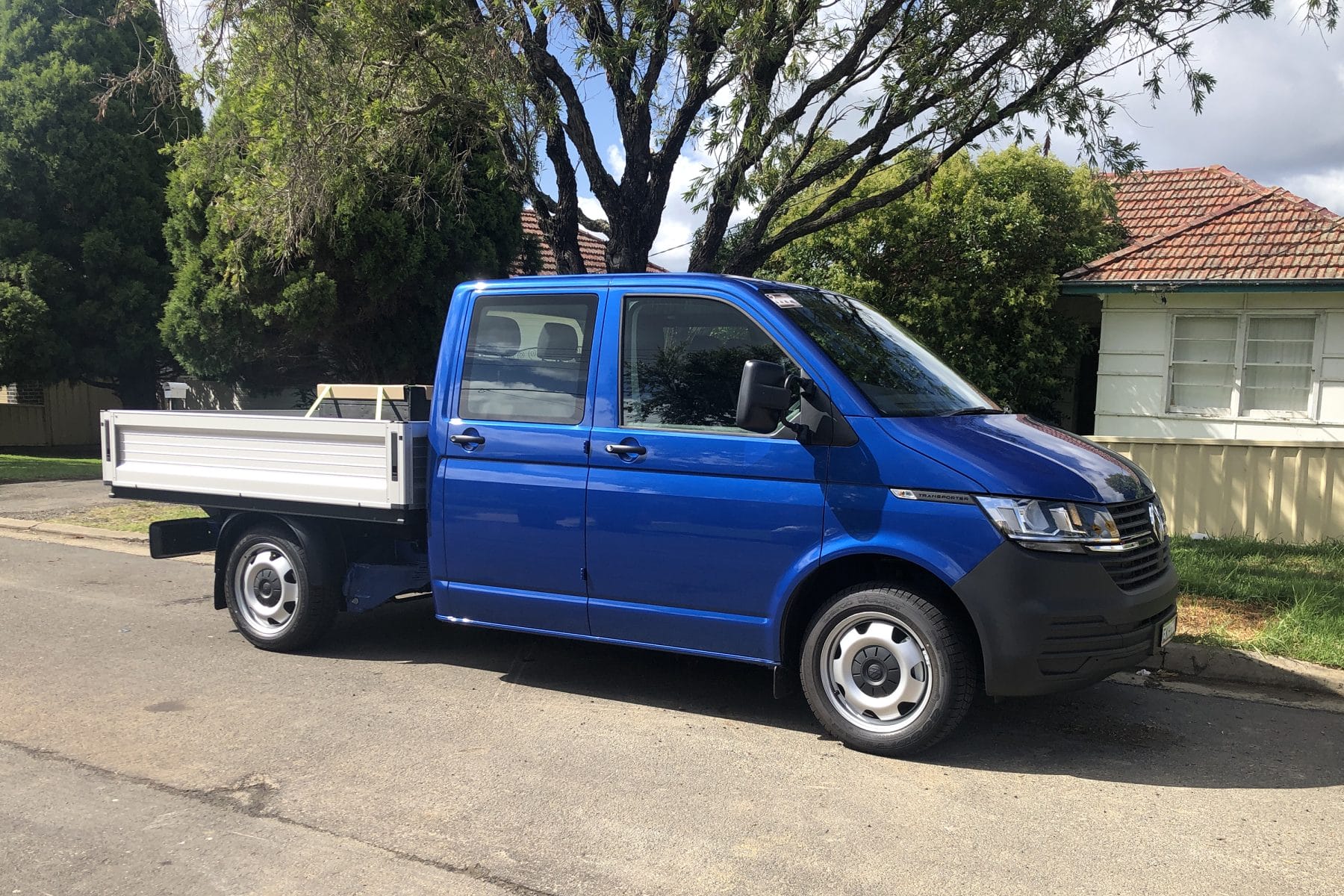 Volkswagen's transporter ute, single or dual cab, it is not for an active young family.  It is a work-horse
It's for taking people and materials to and from a work site, not for long holiday trips with the kids in their seats, and the surfboards in the tray.
It has Good visibility, All wheel drive option
Room for three people in the front seats –if at least one is very thin
Good twin turbo diesel engine with great throttle response.
Big aluminum tray, with the right cargo anchor points and easy to use side panels
But the dual cab only has a bench seat in the back with no child anchor points, the rear door windows don't open, no rear-view camera nor parking warning devices.
The Vdub ute is priced from $57,500 for the two-wheel drive and $60,500 for the all-wheel drive plus on roads.
Kia leads the way with Electric vehicle mobile Ap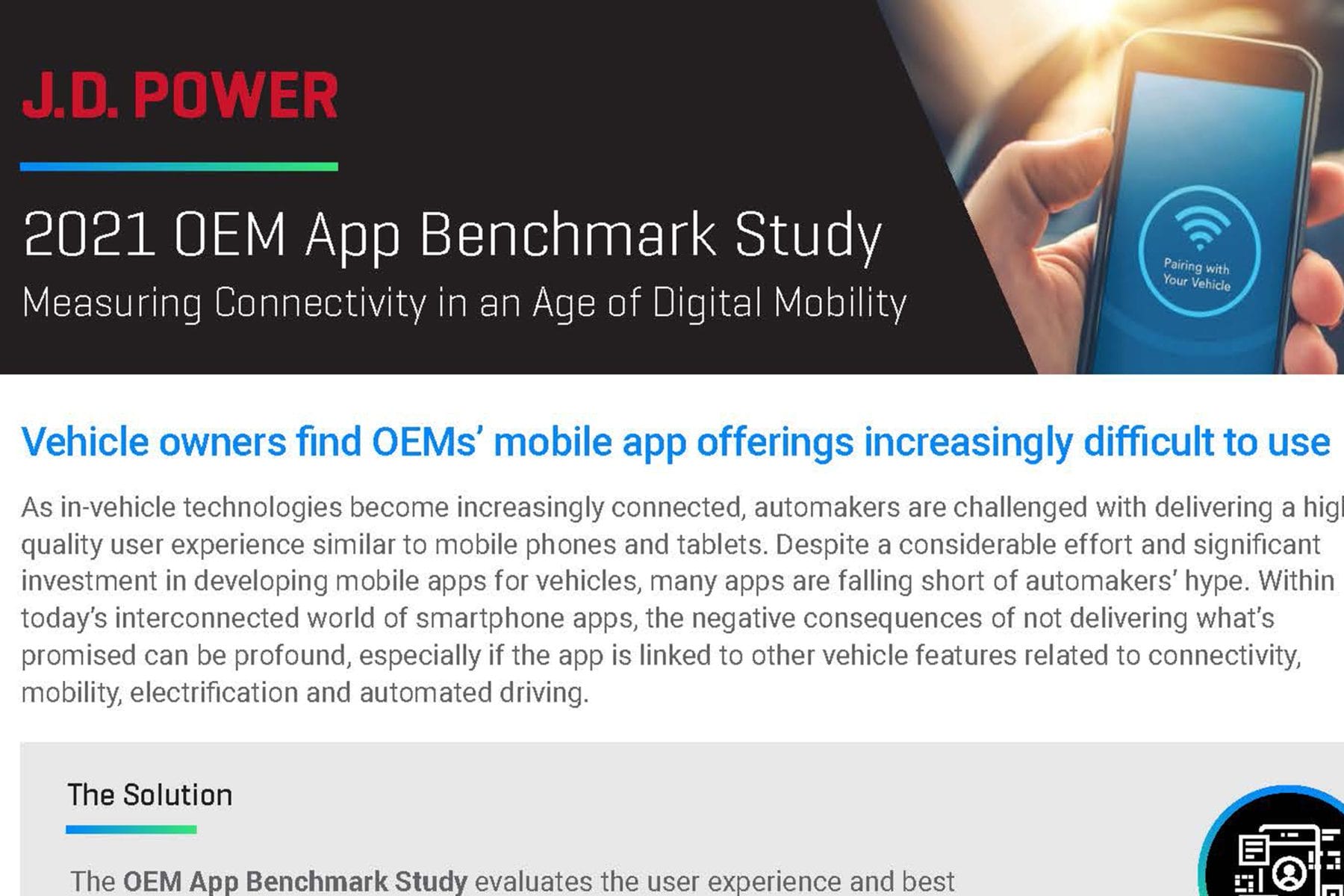 Kia and several other brands have outperformed Tesla in the functionality of their mobile phone aps that provide owners with information and management of their electric vehicles.
J.D. Power have just completed a benchmark study, including customer feedback, on how well various mobile aps help owners.
41% of EV owners claim they use their smartphone app "at least every other trip."
Tesla's smartphone app ranked sixth out of 14 manufacturers behind Kia, Ford, Porsche, Chevrolet, and Hyundai which are said to be not only better but significantly better.
While Tesla was initially progressive with features such as charging and range status, and remote management of the interior temperature before you get into the vehicle, it has been slow to upgrade their capabilities. Missing applications include route planning to ensure that you know where and when to charge your batteries when needed.
Reinstating delivery curfews – short-term thinking?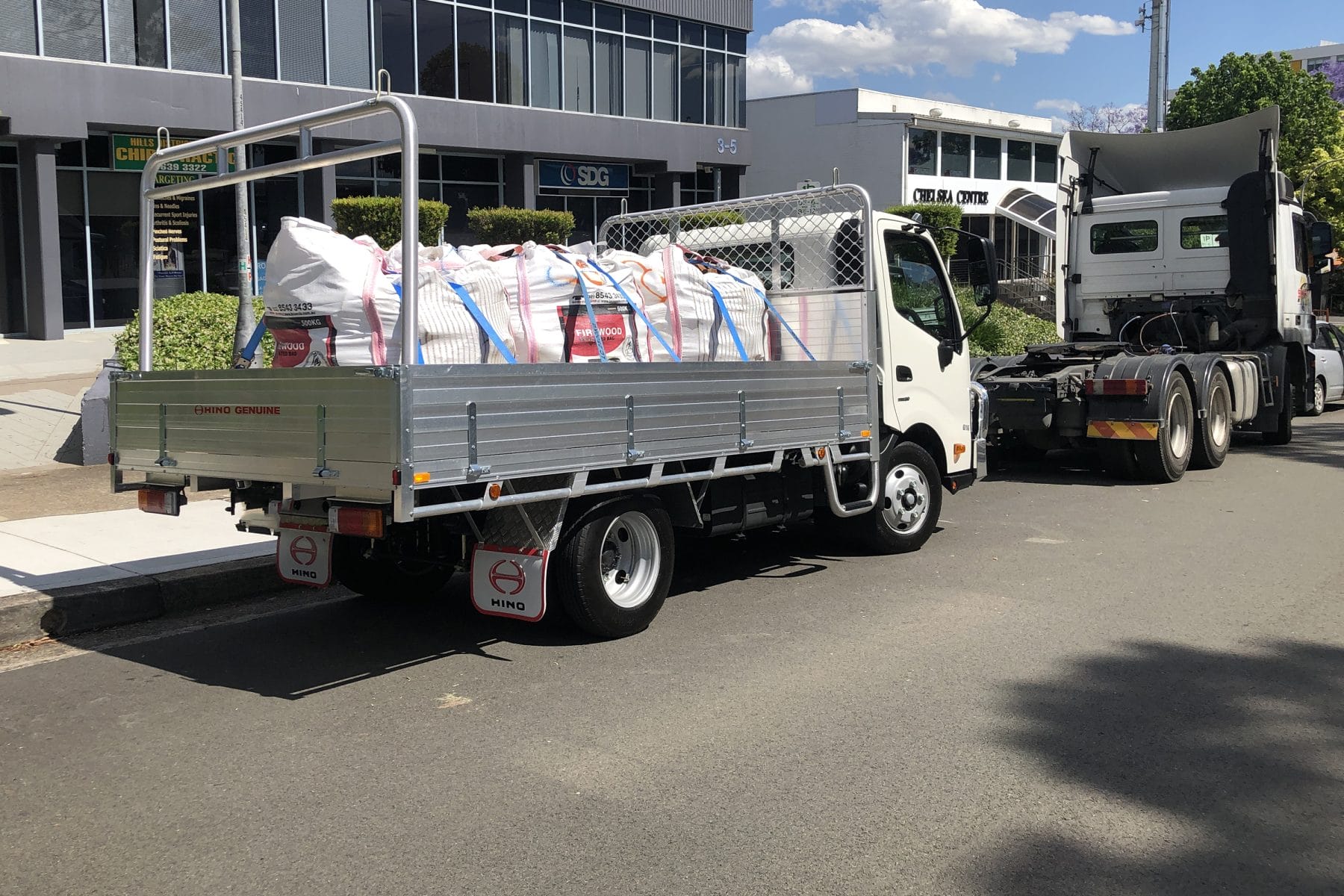 The Queensland government has reimposed curfew restrictions on truck deliveries
Freight vehicles have had curfews because they make a noise and disturb communities but they were relaxed in states across Australia when COVID created more home deliveries and a need to stock up when there was panic buying.
Queensland reinstated the curfews on 1 may but NSW will not do so until March next year.
There are benefits in increasing delivery hours including reducing truck volumes in peak times. But to facilitate this happening requires a concerted push to introduce new technologies such as battery or hydrogen-powered electric trucks or at least major hybrid technologies. This could also address Australia's very old average age of freight vehicles. It is often the older, less efficient vehicles that are used in urban areas.
Electric bicycles, adapted for delivery, could also be part of the equation.
You can find more information at Driven Media or previous programs are available as podcasts on iTunes or Spotify. OR our Facebook site OverdriveCity
Originally broadcast 15 May 2021 across Community Broadcasting Association of Australia (CBAA) and Torque Radio affiliated commercial radio channels and has a weekly audience of over 450,000.