Hello and welcome to Overdrive, a program that looks at the fantasies and fallacies of anything to do with motoring and transport. I'm David Brown. We're back with new programs for 2022.
The times each story appears in the program are noted (mm:ss)
News
Kia goes upmarket with their latest EV (1:56)
Why sustainability is not always the first choice of EV buyers (3:00)
A sneak look at the new WRX (3:37)
The Defender 90 – The look of the past with the ride quality of the present (5:19)
Feature Story
Can you tell a lot about a vehicle manufacturer by their marketing approach?
For the last 21 years, Kia has been the major sponsor of the Australian Open tennis tournament.
The first year of supporting this prestigious event was only some four 4 after the company had declared bankruptcy and they were selling cars very strongly based on price.
Has Kia evolved with the sponsorship deal? Is it a fitting partner for this impressive event?
This year they had their new EV6 electric vehicle to put on display so we spoke to a number of their executives and some other commentators to get a comprehensive picture of the state of play.
(6:38)
Motoring Minutes
Kia goes upmarket with latest EV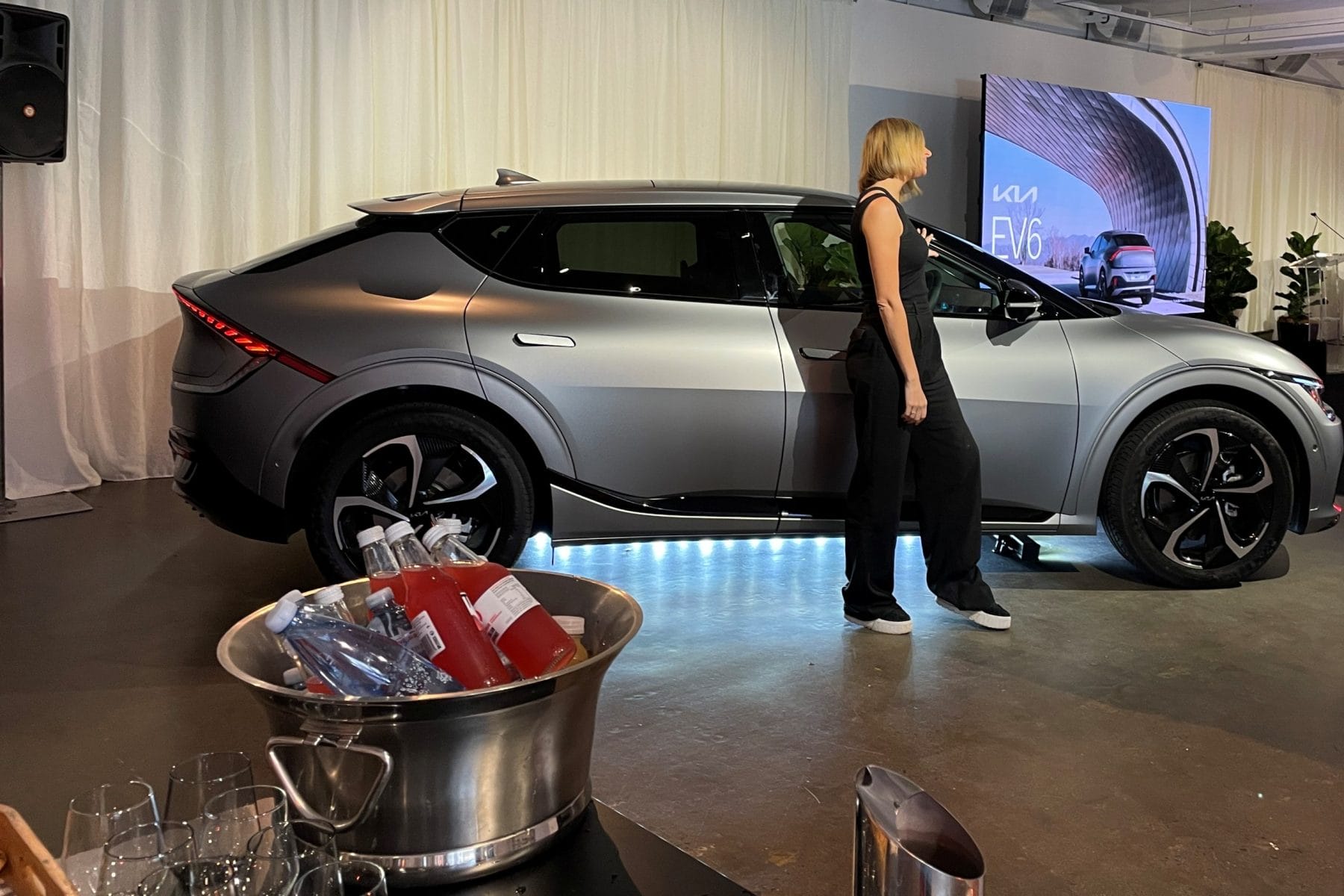 Kia showcased its new electric vehicle, the EV6, at the Australian Open Tennis tournament.
It is a very stylish vehicle that is classed as a large SUV.
It is built on the same platform as the Hyundai Ioniq 5 which has a much different appearance.
It has a 72kW hr battery and the vehicle can be a two-wheel drive (to the rear wheels) putting out respectable power (168kW) or by utilising two electric motors, one powering the rear wheel and one the front wheels, it can produce 239kW with 605Nm of torque, a figure that many rugged four-wheel drives would be proud to claim.
Its sustainability image is heightened by the use of some recycled materials in the interior.
Excluding on-road costs, the base model is $68,000, the GT-Line with a single motor is $75,000 and the GT-line with dual motors is $83,000.
Why sustainability is not the first choice of many EV buyers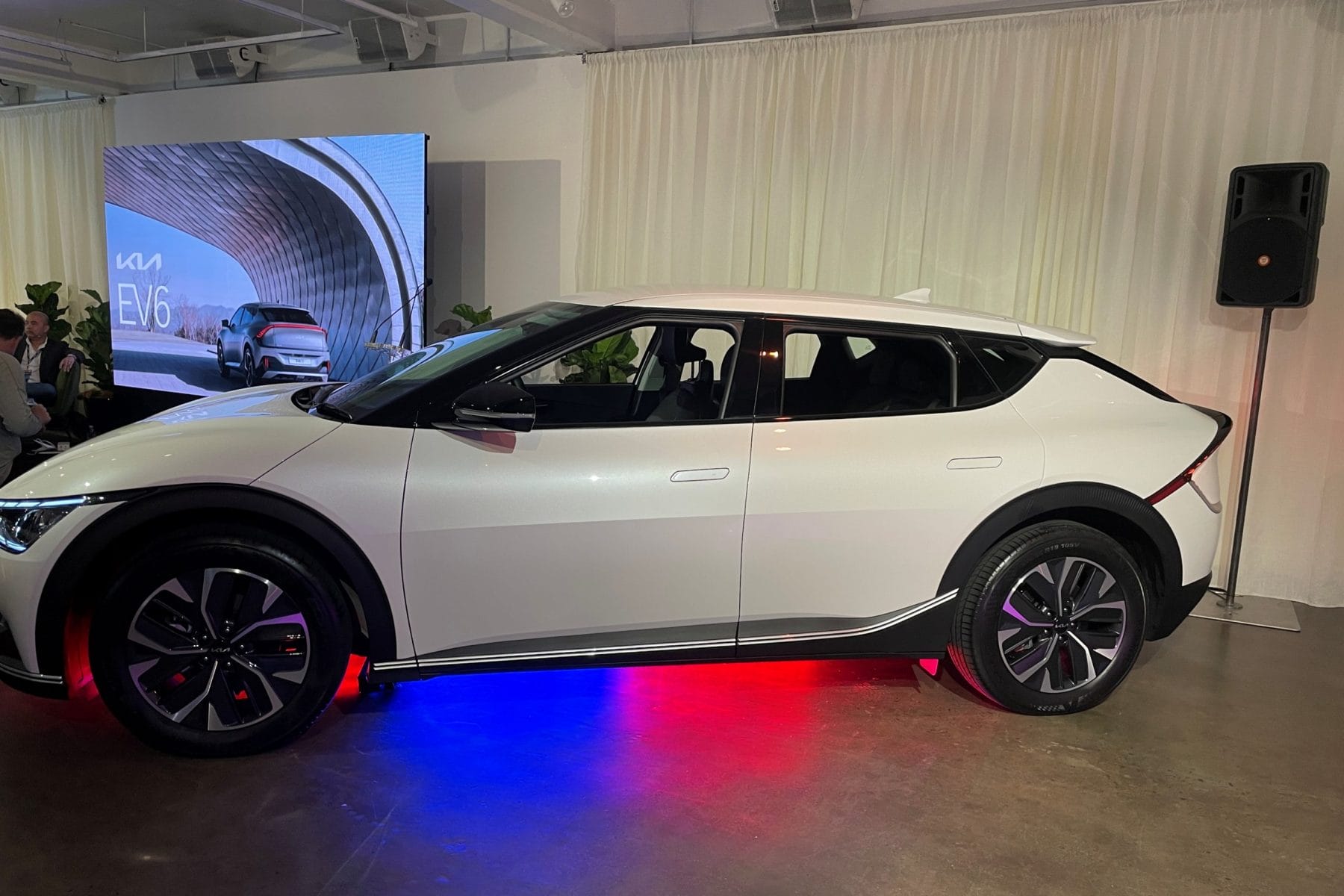 A new electric vehicle is usually discussed in terms of a push toward environmentally-friendly vehicles.
But at the Open, Kia's General Manager of Marketing Dean Norbiato pointed out that many customers have other priorities.
Dean We've done a lot of research and what we found is that the level of interest and purchase intent around sustainability is far down the pecking order when you compare technology and performance. It's actually really interesting to see the level of performance and how big of a factor that is on the purchase of electric vehicles. So you would think that a lot of people would be leaning into an electric car to save the planet.
It's almost like that's a by-product of them getting a car that has superior performance and technology. So you'll see with the EV6, we're really leaning into the performance aspect of this car, and it has the credentials to back it up. So we're more than comfortable leaning into that space with this specific electric vehicle.
A sneak look at the new WRX
At the launch of their newest BRZ sports car, Subaru took the opportunity to also show the latest version of their WRX that is likely to go on sale in Australia in the second quarter of this year.
The sedan looks less angular and less aggressive than the model it replaces but still has enough performance style features on the exterior such as the traditional air scoop bulge in the bonnet, low profile tyres, and a wing on the back.
Most notable was the interior design that gets a very large infotainment screen that first appeared in their Outback. It is higher than it is wide and in this way resembles a Tesla interior screen
The release will also see a station wagon in WRX form. Our resident artist Dean Oliver thought the new station wagon looked good; much better than the previous Levorg, the previous incarnation of a WRX engined station wagon. The Levorg was a very good car but horrible name and rather a bland appearance.
Subaru's General Manager Blair Read points out the differences and similarities between the BRZ and the WRX market.
BR: Different, different buyer. But some similarities in our performance enthusiasts or people that just love the expression of what their car states. There are some slight differences in the buyer demographics for both those models, but some really big commonalities between them and the types of people who can't newsiest or really like their car to make a statement and provide again, you know, all-around driving ability. And handling's one of those.
You can find more information at Driven Media or previous programs are available as podcasts on iTunes or Spotify. OR our Facebook site OverdriveCity
Originally broadcast on 29 January 2022  across Community Broadcasting Association of Australia (CBAA) and Torque Radio affiliated commercial radio channels and has a weekly audience of over 430,000.