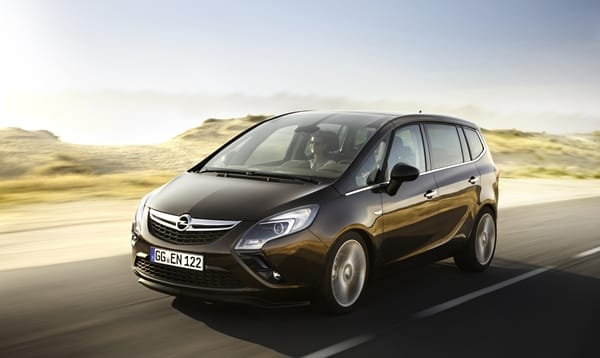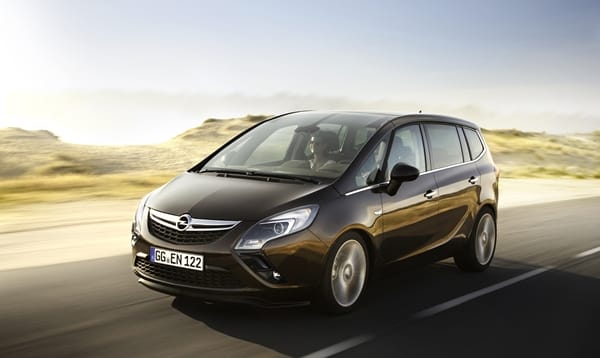 Opel's Zafira Tourer is confirmed as the next model to join the growing Opel Australia product portfolio. Offering the perfect blend of functionality and comfort, the seven-seat people mover will be powered by the choice of a 1.6-litre turbo petrol or 2.0-litre turbo diesel engine.
The distinctive design of the Zafira Tourer is defined by its bold boomerang graphics joining the front headlights to the front fog lamps. Together with the characteristic Opel centre crease on the hood and strong trapezoidal grille, the front of the Zafira Tourer presents a dynamic and progressive road stance.
Opel Australia's managing director, Bill Mott, was excited to confirm the Zafira Tourer as the next model to join the local line-up.
"With such an emotive and dynamic design combined with unparalleled functionality and flexibility, we feel the Zafira Tourer presents a compelling offer to any Australian family.
"The Zafira Tourer has long been Opel's flexibility icon. Whether you're on duty for the Saturday morning school sports activities or needing to collect guests and their luggage from an airport, the Zafira Tourer provides you the flexibility, seating options and space to be able to do it all, in great style," Mr Mott said.
The Zafira Tourer offers outstanding flexibility with Opel's exclusive Flex7 seating concept and clever storage system. Opel engineers have developed the Flex7 seating concept to offer maximum flexibility without any seat removal. The third row of seats can be folded flush with the floor while the second row offers three individual seats, which can also be folded flat. Passengers in the second row also have the option to enjoy Opel's unique lounge seating system, a configuration which is unmatched in the Australian MPV segment.
The lounge seating system provides passengers generous seating space and comfort aligned with a luxury sedan. Due to the clever folding mechanism, the middle seat in the second row folds down and rotates to offer lounge-like armrests for the passengers in the outer seats. The seats also have a range of 280mm for additional leg room and the seats can slide 50mm towards the centre of the cabin for additional shoulder room.
The Zafira Tourer provides over 30 storage compartments including the multifunctional FlexRail centre console. The FlexRail system includes centre armrest with a large enclosed storage box and aluminium rails with cup holders that can be slid to the desired position.
The Opel Zafira Tourer is set to arrive in Opel Showrooms nationally in mid-2013. More information including full price and specifications for the vehicle will be released closer to launch.
Globally Opel's multibillion euro model offensive continues. From 2012 to 2016 Opel will introduce a total of 23 new vehicles and 13 new engines.