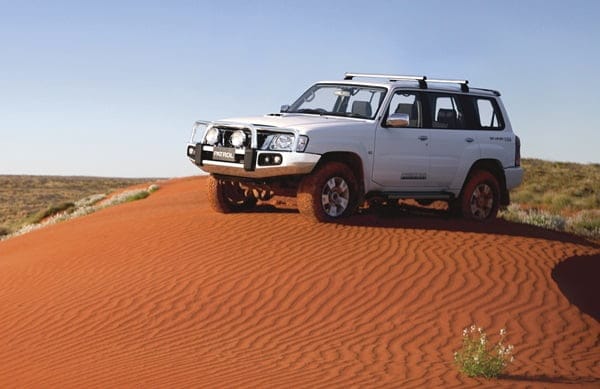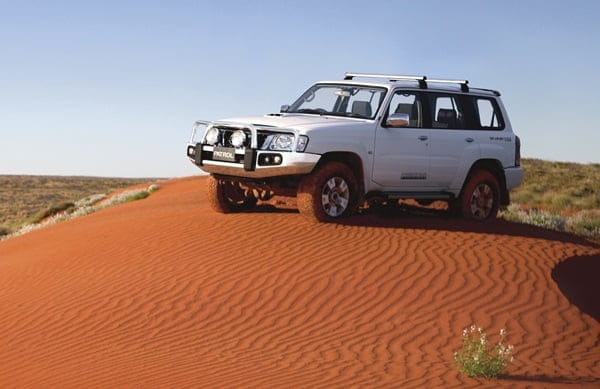 Nissan has released a special edition Patrol to commemorate its ground-breaking effort as the first vehicle to successfully cross Australia's mighty Simpson Desert – the Simpson 50th Anniversary Edition Patrol.
To mark the 50th anniversary of Reg Sprigg's historic crossing of the Simpson in the G60 Patrol, Nissan is also re-enacting the momentous feat this July with a restored G60, finishing with a celebration in Birdsville, Queensland.
Limited to 500 units, the Simpson 50th Anniversary Edition Patrol goes on sale from May.
Based on the new Series 8 ST grade, the Simpson 50th Anniversary Edition Patrol has $8,500 of extra value but at the same MSRP of $56,990 for manual and $59,990 for auto plus applicable On Road Costs and Dealer Delivery charges.
Extras include Satellite Navigation with Hema Tracks, reversing camera, newly designed Alloy Bullbar, driving lights, roof bars, kick plates, bonnet protector, air guide, a branded stainless steel wheel cover, a 41-litre branded cool box and more.
"The Patrol has proven itself over the years as a dependable and rewarding four-wheel-drive and has earned its place as a venerable icon of the Nissan brand," said Michael Hill, Senior Model Line Manager, Nissan Australia.
"This July the Nissan Simpson crossing is a high profile celebration of the Patrol's achievement in the Australian outback."
"With the new Patrol due this summer we are confident that the Patrol brand will remain a leader both on and off the road in the Australian four-wheel-drive landscape."